Après-Ski Like a Local
Five favorite, tucked away gems for après-ski dining and drinks in Utah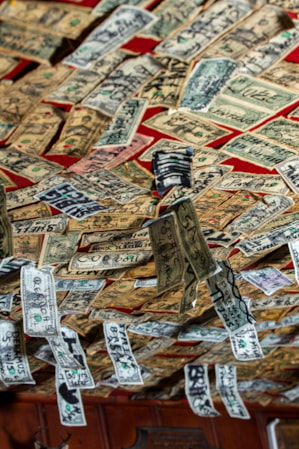 An epic powder day on Utah's slopes only gets better as the sun sets and your hunger rises. Utah's mountain gateways — vibrant cities like Logan, Ogden and Salt Lake "Ski City" — are only minutes down the canyon and serve up a full range of dining accommodations and amenities. You cannot go wrong. But what about those local favorites, those tucked away gems to which the locals have flocked for generations? Here are five favorites:
"America's most venerable ski-hotel bar has lured the powder-sated to its unpretentious slopeside environs since 1939. While Alta Lodge has modernized around it, the Sitzmark's wood-burning fireplace, slopeview windows and 'pit' bar... nestle untouched by time. Fair Isle sweaters, ski boots, Sitz Party Margs and beer? You bet." —SKI Magazine 2012

This old school spot inside Alta Lodge is a total throwback. And their party margaritas are delish. A classic.
—Pro Skier, Model and Utah Local Sierra Quitiquit
Pow Mow prides itself on its no-frills, all-thrills experience, and the Powder Keg is no exception. Picture a hybrid of your favorite dive bar and your middle school cafeteria, throw in a bunch of characters in ski boots and you'll get this straightforward hangout that's a favorite among Northern Utah locals. Here, you can munch on chili burgers, swig draft beers, play darts or pool while swapping your best powder stories.
Great hidden ski area. The Powder Keg has good chili cheese burgers/fries and cold draft beers. I'll be hitting these slopes again.
—John M, Parker, Co (Yelp Review)
Established by a World War II vet in an abandoned bunkhouse, The Hog Wallow has long been a staple for Cottonwood Canyons ski bums. An enormous patio accompanies cold drinks and hot wings, while local jam bands keep the whole place rockin'.

Part ski bar, part rock and roll pub…They have live music wed thru Sunday and is often filled with local ski celeb and rowdy out of townees on vacation.
—Howie O., Salt Lake City (Yelp review)
Enclosed in glass with an outdoor deck and views of the Canyons Village music stage, The Umbrella Bar is an unbeatable gathering spot on a sunny winter afternoon. Indulge in a Utah sconeburger (as awesome as it sounds), or join your friends for a game of corn hole in your ski boots while sipping pints of local Cutthroat Ale.

Great end to a great weekend Having a #beer and playing #cornhole at #thecanyons #umbrellabar.
—@kevinob123
Utah's oldest continually operating saloon (since 1879), this taxidermy-strewn hole-in-the-wall in Huntsville, Utah is a favorite among Powder Mountain, Snowbasin and Nordic Valley season pass holders. The proprietors know what they're good at and they stick to it; the menu consists of burgers and beer. This includes the Shooting Star's legendary Star Burger, made from two ground-beef patties, two slices of cheese with a grilled knackwurst Polish sausage in the middle.

When I'm done with Powder Mountain I come here! Place is AWESOME! Love the Moose and St. Bernard heads on the wall. Super warm friendly atmosphere and pitchers of beer. Make sure to get the Star Burger. It has two beef Patties with a Knockwurst in the middle. God I can't wait to go back next year!
—JJ N., Denver (Yelp review)