U.S. Federal Shutdown Information
At this time, all of Utah's national parks, monuments and recreation areas remain open.
Learn more.
Winter Activities in St. George
St. George serves as a year-round desert hub for snow escapees. The only thing that might be off-limits is water sports. Of course, comfort dictates staying out of the water, but not necessarily off of it, so boating does still occur.
The Greater Zion basecamp offers luxury resorts and affordable lodging with easy access to golf courses, four state parks and Zion National Park, in addition to shopping, dining, museums and art galleries. Whatever your itinerary, best practices for chilly activities include
dressing in layers
so you can adjust quickly with the day's temperature shifts. (Read:
Winter in Southern Utah Like a Local
)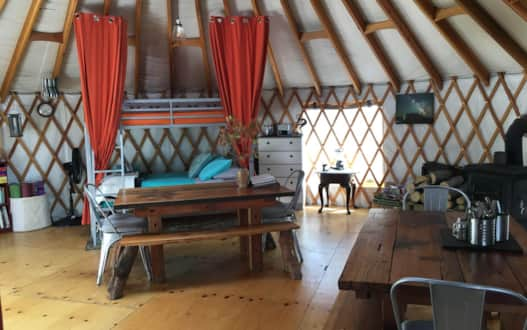 Winter Lodging in St. George
Lucky for visitors, St. George offers a plethora of winter lodging options, from luxury resorts and third-party rentals to affordable hotel chains and even camping sites. Zion National Park's Watchman Campground and Snow Canyon State Park offer year-round camping amenities. Red Mountain Resort, Green Valley Spa Resort and Inn at Entrada represent St. George's resort lineup if luxury is more your scene.