Looking Up: Dark Skies of Heber Valley
Shielded from big city light pollution, the Heber Valley contains a trio of state parks seeking International Dark Sky Park certification with nighttime programming to connect visitors with all things nocturnal. Astrotourists come from all around to catch a glimpse of the valley's stunning night sky.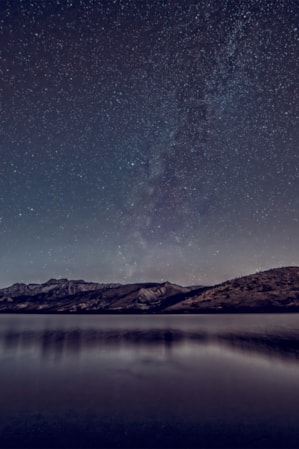 It was nearly 11 p.m. as we pulled into the driveway of our Airbnb in Heber. As my husband and I hopped out of our truck, we noticed a strange green tendril lingering in the sky. Puzzled, we walked away from the house lights and stared up at the sky. Staring back at us was the Northern Lights. We stood there in the late spring chill, mesmerized.

Heber Valley's dark skies and minimal light pollution enabled us to enjoy this rare spectacle. While it's not far from major population centers like Salt Lake City, Heber is nestled on the other side of the Wasatch Mountains and relatively shielded from light pollution. (Read: "Seeking Starry Skies Near Salt Lake City")

The valley's three state parks — Deer Creek, Wasatch Mountain and Jordanelle — have all taken significant steps toward earning International Dark Sky Park certification. Many of Utah's state parks already hold this distinction and many more are working to earn the status. (Read: "How to Stargaze in Utah")
This certification process is part of an even greater effort to preserve natural darkness in Utah and on the Colorado Plateau. Bettymaya Foott is the coordinator for the Colorado Plateau Dark Sky Cooperative, an organization working to preserve dark skies, which are a diminishing resource in the industrialized world.

Foott notes many people over the age of 50 tell her when they were children they could see the Milky Way from their porch in the middle of the city — something that is largely unthinkable today. "We've lost it so quickly," Foott says.

Before Foott began working with the cooperative, she worked with Utah State Parks conducting late-night field work, using a Unihedron Sky Quality Meter to measure the darkness of the night sky at a dozen parks throughout the state, including the trio of Heber-area parks. Four times a year, she would spend her nights driving down winding dirt roads to get the best readings, which had to be precisely timed for maximum darkness. This meant conducting readings on clear nights during the new moon, beginning only after astronomical twilight ended, which usually meant a start somewhere between 10 p.m. and midnight. She found vast darkness in the Heber area, with Little Deer Creek, Huber Grove and the Oak Hollow Campground being some of the darkest spots.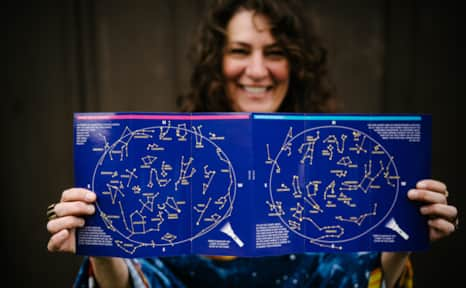 "The cool thing you hear time and again is people see the Milky Way for the first time, and it's a revelation to them."
– Justina Parsons-Bernstein, Heritage Interpreter and ADA Resources Coordinator for Utah State Parksresources coordinator for Utah State Parks
The night after we saw the Northern Lights in Heber, we camped in Wasatch Mountain State Park's Oak Hollow loop and saw just what Foott was talking about, craning our necks to look up at the stars in the Utah night sky.
"You wouldn't think it would be so dark because it's so close to a metro area," Foott says. "The Wasatch serve as a pretty good block from sky glow from metropolitan areas…It's a really great place for people to go. It's good for people to escape near the city without having to drive four hours to Southern Utah."
Dark skies are important, not only for nightly celestial shows, but also to protect wildlife. Animals such as birds and turtle hatchlings rely on the stars to navigate and can become disoriented in areas with too much artificial light. Turtle hatchlings can head toward human developments instead of the sea, and disoriented birds can fly into buildings or drop from fatigue.
Wildlife lovers and astrotourists alike can appreciate the night skies and creatures that lurk in the darkness through a variety of programs offered by Utah's state parks (Read: "State Park Stargazing: Interacting With the Galaxy in Real Time"). In winter, Wasatch Mountain State Park offers a full-moon snowshoe hike and opportunities to look for owls and other nighttime critters, while other parks offer nighttime scorpion safaris in warmer months. Many parks also host "sky parties" where people can learn about and marvel at the Utah night sky. (Read: "A Party of Astronomic Proportions")

Justina Parsons-Bernstein, heritage interpreter and ADA resources coordinator for Utah State Parks, works with parks to host these events. She is also overseeing the International Dark Sky Park certification process. (Read: "Reclaiming the Stars")
"The cool thing you hear time and again is people see the Milky Way for the first time, and it's a revelation to them," she says.

Parsons-Bernstein recalls one camper who told her he "looked up and the stars were so numerous and close they felt like a blanket over his face and he was overcome with a feeling about how we are a part of the universe, not separate from it."

"These beautiful sentiments are from people who are really seeing the heavens clearly for the first time," she says, in the Utah night sky.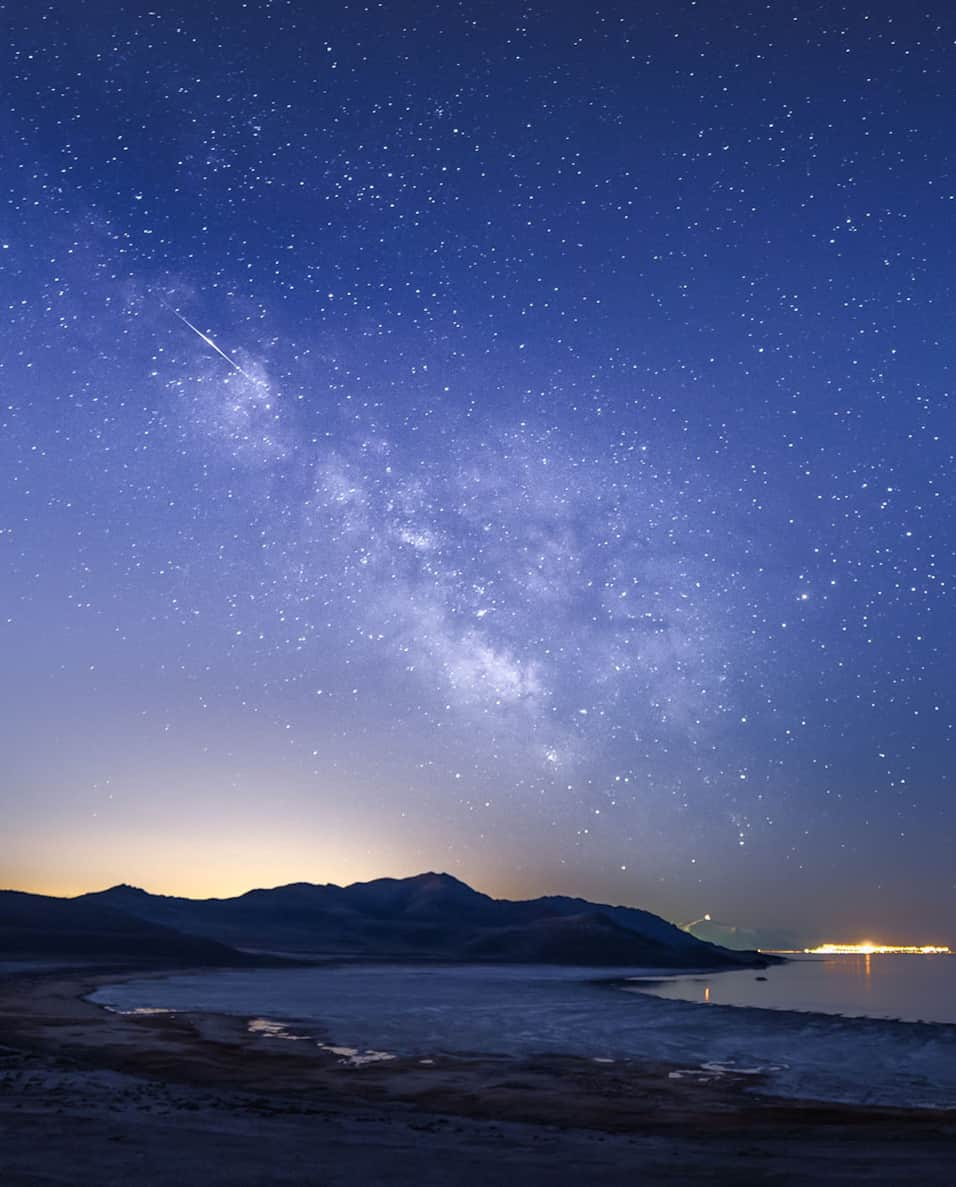 Stars by the City
Fill your days with adventure and your nights with stargazing by following this six-day itinerary from Salt Lake City through the International Dark Sky Places in Northern Utah.
Highlights
Timpanogos Cave National Monument 
East Canyon State Park 
Jordanelle State Park 
Rockport State Park 
Antelope Island State Park
North Fork Park
Helper