Flood Safety
Due to record snowpack and high amounts of spring runoff, please be advised of potential flooding that could impact travel plans.
Learn more
Where to Find the Darkest Skies in Central Utah
A tapestry of thousands of stars awaits visitors to Helper and Price where conditions are some of the best for exploring the night sky.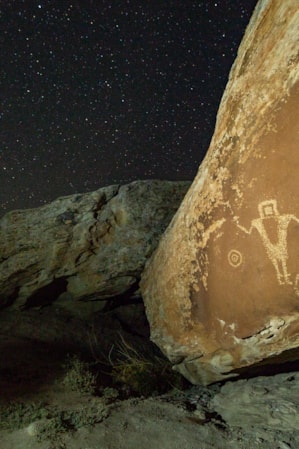 The vaulting night sky is a universe of wonder with thousands of glinting stars sprinkled across the inky firmament. The Milky Way arches overhead in a glow of starry clouds and the planets and zodiac constellations move in a stately parade across the blackness. In a world of brilliantly lit cities and urban corridors, Utah remains one of the best places left to glimpse the night sky.
Nowhere do the stars twinkle brighter than in Utah, with its 18 designated International Dark Sky Places, more than any other area in the world (Read: Utah After Dark). The state offers perfect conditions for stargazing, with little light pollution from cities, plenty of remote landscapes and clear night skies with few clouds.
The International Dark Sky Places Program was founded in 2001 to promote and protect the world's night skies, through educational programs, responsible lighting, and designating towns, parklands and wild areas as starry sanctuaries. While more than 130 dark sky places are preserved, Utah leads the way into the darkness with 16 International Dark Sky Parks, including four national parks, five national monuments, five state parks, one city park and one International Dark Sky Sanctuary at Rainbow Bridge. It also has two International Dark Sky Communities, including Helper City, designated in March 2020 for its pristine night skies and commitment to protecting the darkness.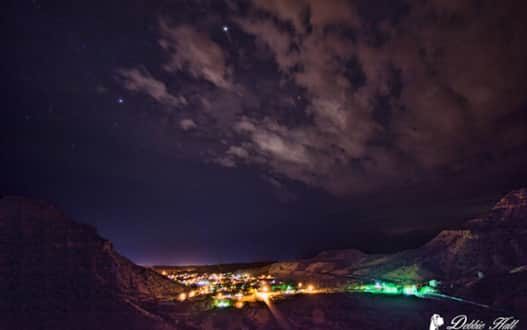 The historic railroad town of Helper, named for the "helper" engines once used to push trains over Soldier Summit, tucks into a deep valley that blocks external light on the eastern edge of the Wasatch Plateau. With naturally dark skies, Helper has worked since 2017 to receive the coveted Dark Sky Community designation by documenting an inventory of public lighting fixtures to reduce glare and ambient light, gaining citizen support and creating a program to educate both residents and visitors about the importance of dark skies. The town embraced the Dark Sky designation to preserve its rich history, minimize light pollution, and urban sky glow, while protecting the region's spectacular natural environment and diverse recreational opportunities.
To help preserve its dark sky, Helper passed an ordinance to govern lighting and its impact on the town's nightscape by shielding outdoor lights and pointing them downward, using more amber rather than blue lighting and timing neon lights on Main Street. The ordinance recognizes that dark skies don't mean dark ground, but that proper lighting provides public safety as well as protects the darkness.
As Utah's newest astro-tourism location, Helper welcomes its role to educate people about the wonders of the night sky by supporting a Dark Skies Observers Club. The club hosts guest speakers and astronomers and holds regular dark sky viewing parties for the public. These events, using telescopes and iPads purchased through a grant from the Helper Library, are usually held at the cemetery on the east side of town.
You can look through the telescopes to glimpse Jupiter's famous red spot, the colorful rings of Saturn, the mountains of the Moon and extraordinary views of the Andromeda Galaxy, the most distant sky object visible to the naked eye.
Besides stellar stargazing in Helper, you can hike up the Spring Canyon Trail west of town for even darker skies or ramble along the Heber Parkway Trail in town.
The rest of Carbon County south of Helper and neighboring Price is also a magnet for star lovers. The San Rafael Swell, a massive sandstone uplift creased by canyons, is a wild and beautiful place to enjoy celestial wonders. While most Americans can't see the Milky Way at home and city folk spot less than 500 stars on a clear night, out in the Swell you can glimpse as many as 15,000 stars pricking the midnight sky on a moonless night.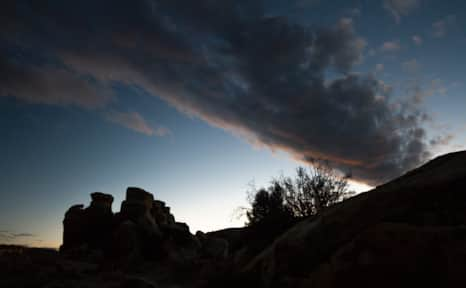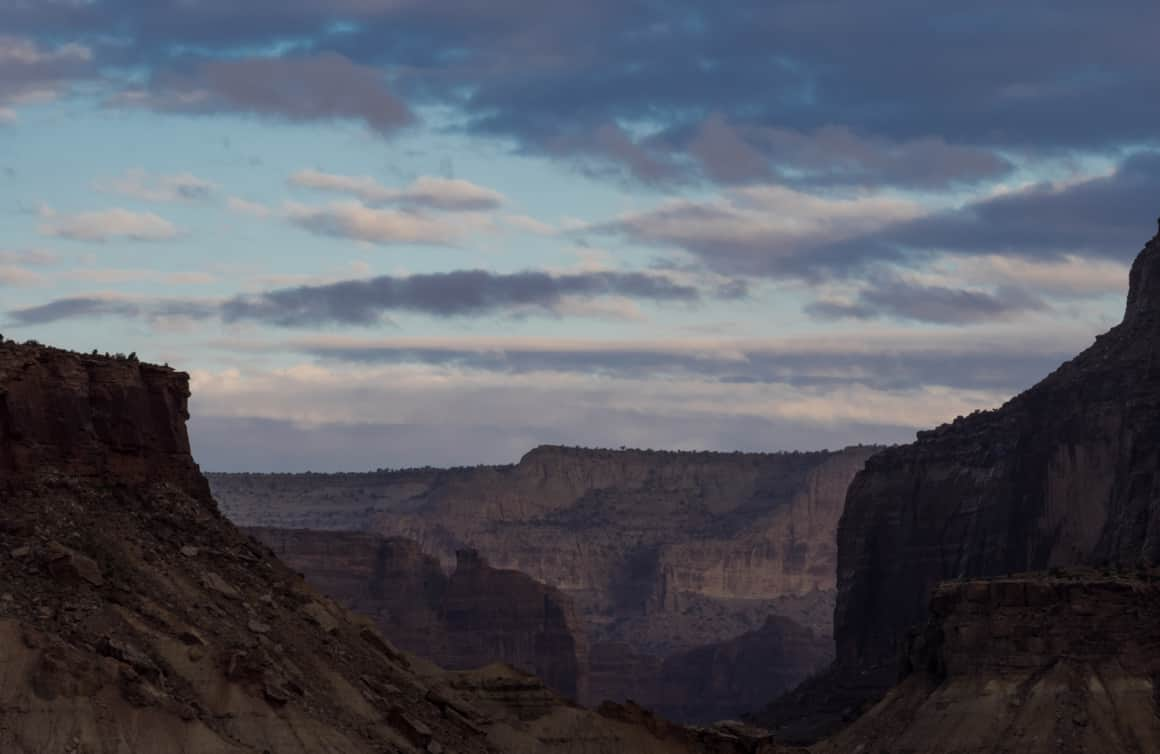 The top of the 10,000-foot-high Wasatch Plateau southwest of Helper feels close to heaven. The plateau offers spectacular stargazing with its lofty elevation, no light pollution, easy access and crystal-clear skies. Head up the Huntington Eccles Canyon National Scenic Byway in summer to experience the tapestry of stars from the roof of Carbon County. Stop at one of the lakes along the drive or at Scofield State Park to sit beside an alpine lake and watch the wheeling stars overhead reflect in the lake's glassy surface.
More International Dark Sky Parks lie south of Helper on the Colorado Plateau. Pack a tent and sleeping bag and drive down to Capitol Reef, Canyonlands and Arches national parks or visit Goblin Valley and Dead Horse Point state parks to witness more of the world's best stargazing sites. (Read: "How to Stargaze in Utah.")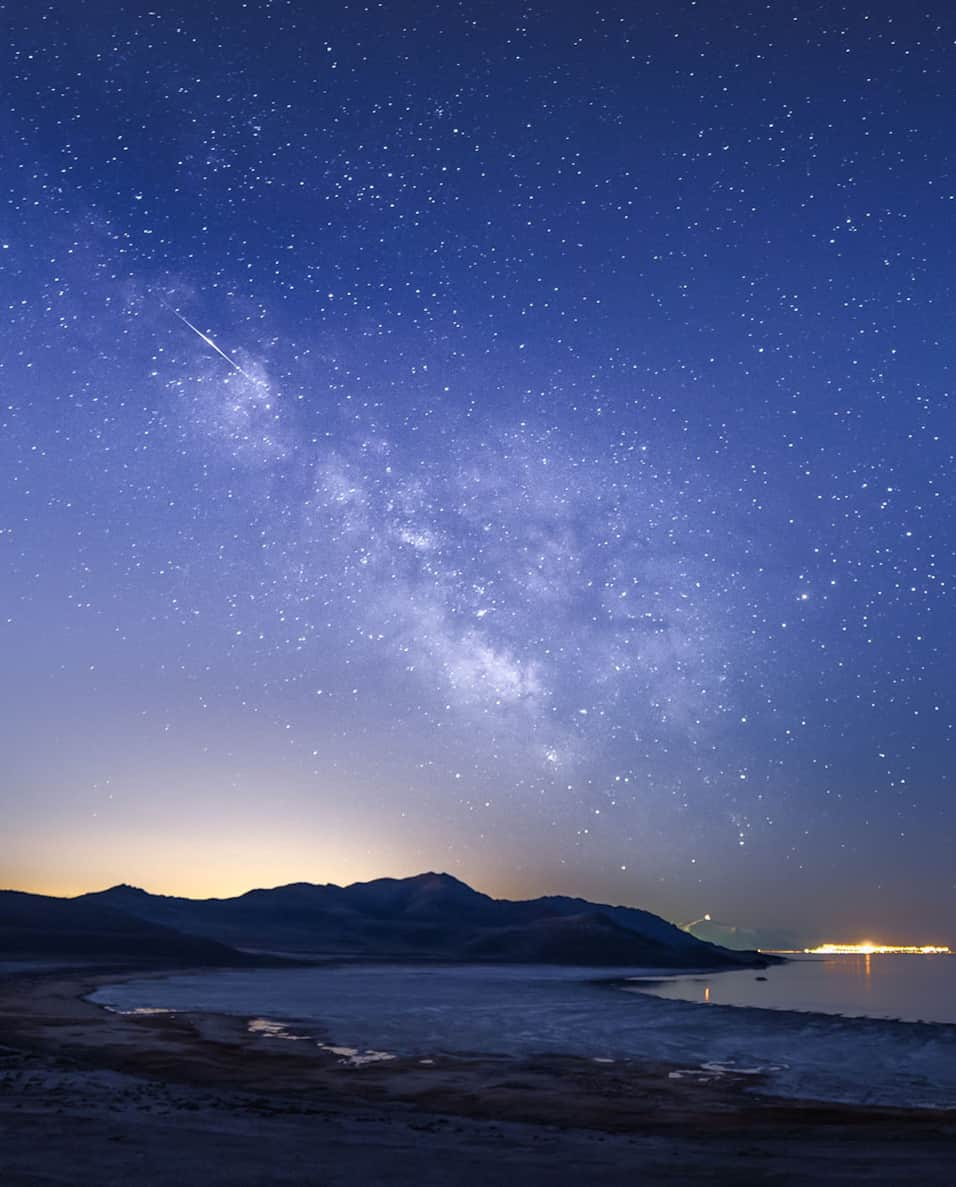 Stars by the City
Fill your days with adventure and your nights with stargazing by following this six-day itinerary from Salt Lake City through the International Dark Sky Places in Northern Utah.
Highlights
Timpanogos Cave National Monument 
East Canyon State Park 
Jordanelle State Park 
Rockport State Park 
Antelope Island State Park
North Fork Park
Helper