Slot Canyon Safety
The natural forces that carved slot canyons are still at work, and even light, distant rainfall can render slot canyons extremely dangerous — including flash floods.
Certain areas are extremely remote and requires four-wheel drive and high-clearance, as well as technical canyoneering knowledge. This area is also prone to flashflooding. All these factors combine to make a guided canyoneering or slot canyon adventure the best choice for many travelers. Find a guide or read
why
you should hire a guide.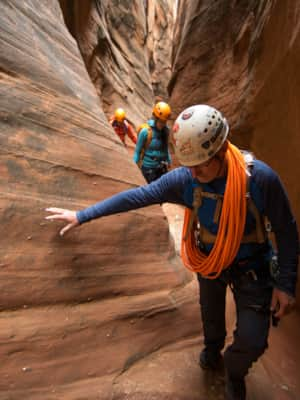 How to Canyoneer Safely
Whether you're a newbie or a seasoned canyoneer, here are six expert tips for your next canyoneering adventure.