Clark Planetarium
Many great Utah vacations begin in Salt Lake City thanks to dozens of direct flights to Salt Lake City International Airport and regional connectivity through intersecting interstates. Explorations in science and astronomy also begin in downtown Salt Lake, thanks to the innovative and family-friendly Clark Planetarium. Prepare to be amazed by more than a dozen free interactive space-themed exhibits showcasing:
ATK's NASA Space Launch System
the Solar System
the Moon
Meteorites
Black Holes
Eclipses
Mars
the International Space Station
This high-tech planetarium continues to add innovative displays, including their Science on a Sphere exhibit, which creates intriguing global displays using multiple video sequences projected onto a six foot diameter sphere. The Clark Planetarium also houses an IMAX® Theatre, a Digital Dome Theatre and one of Utah's largest science stores, making it a destination for the whole family.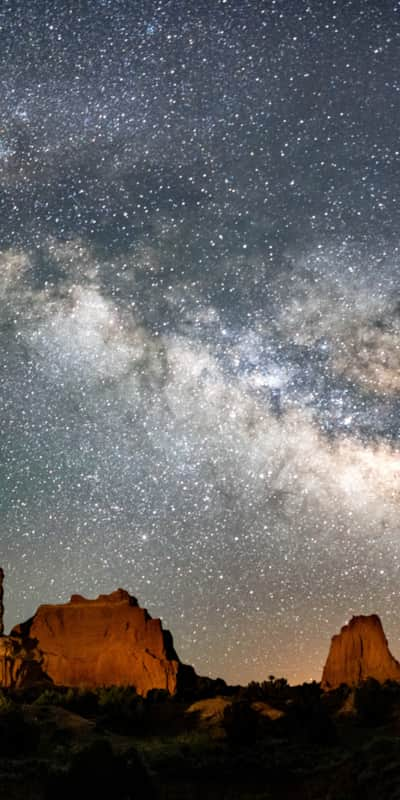 Dark Skies and Astronomy Programs
After familiarizing yourself with the universe at Clark Planetarium, head out to Utah's scenic places away from the lights of the city and see the expanse of the
Milky Way
for yourself. After the sun sets on Utah's alpine mountains or red rock, the visual splendor continues in the form of star-filled night skies and a light show compliments of Mother Nature. The International Dark Sky Association has recognized many of Utah's parks for their minimal to zero light pollution. Check park schedules for fascinating Utah astronomy programs led by park rangers and discover all of
Utah's certified International Dark Sky Parks
.
"Of the vast amount of International Dark Sky Parks and Communities across the world, the highest concentration are in Utah."
Observatories and Public Star Parties
The astronomy attractions don't stop there — the University of Utah's South Physics Observatory is usually open to the public at least one night per week, and the Salt Lake Astronomical Society also hosts public star parties at the Stansbury Park Observatory Complex and other locations across the valley that are family-friendly.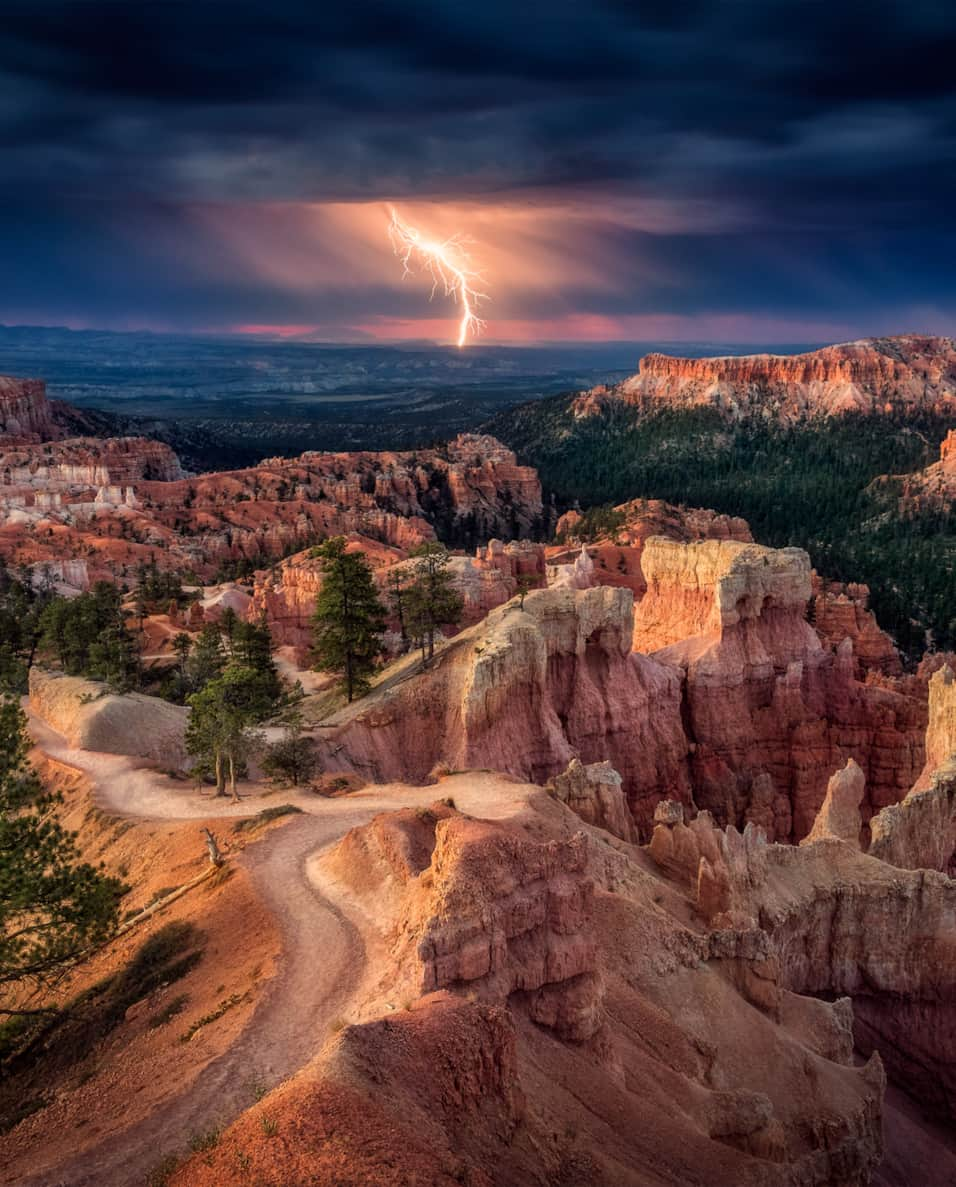 Hoodoos and Stars
Hoodoos and Stars takes advantage of the proximity of Zion, Bryce and Capitol Reef national parks to slow down and also experience some of the must-see southwestern Utah landscapes and experiences along the way.
Highlights
Zion National Park
All-American Road Scenic Byway 12
Capitol Reef Country
Kodachrome Basin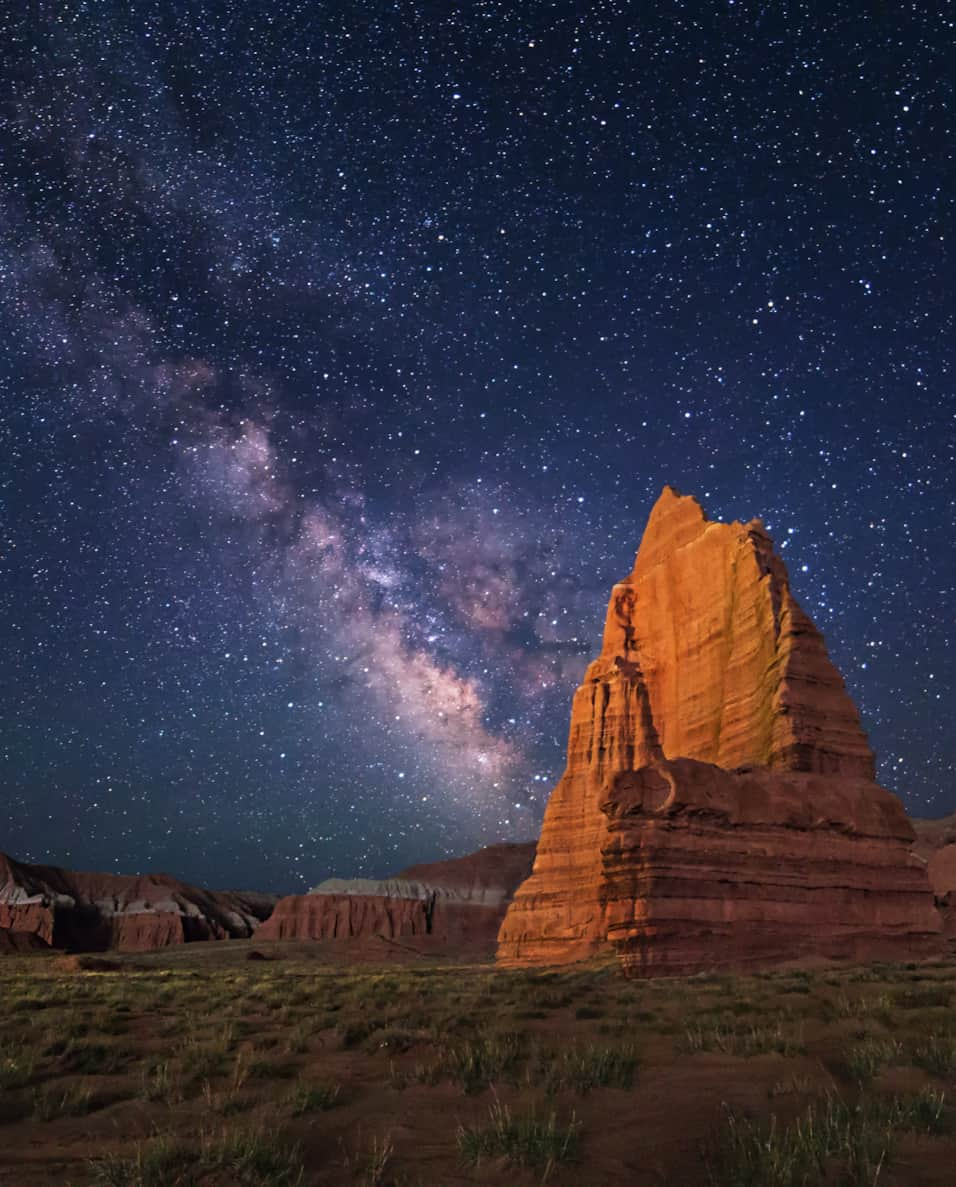 Red Rock & Dark Skies: Stargazing the National Parks
This road trip through southwest Utah takes you to four of Utah's best places to see the Milky Way — Capitol Reef National Park, Kodachrome Basin State Park, Bryce Canyon National Park and Cedar Breaks National Monument.
Highlights
Hell's Backbone Grill
Bryce Canyon Lodge
Ranger-led Star Programs
Road Trip Southwest Utah