Away from it All
Stay up late for the dark skies.
If you've read and admired Western writers Wallace Stegner and Edward Abbey, this is the itinerary for you. Though Stegner says, "We simply need that wild country available to us, even if we never do more than drive to its edge and look in," this ambitious two-day itinerary will soothe your soul and boost your spirits as you do more than just look in. Welcome to the wild country.

Many stop by Cedar Breaks National Monument to peer into its colorful amphitheater. Separate yourself from the crowd by arriving early and racing the sunrise to the Ramparts. Later, drop deep into the backcountry of Bryce Canyon's spire-filled basin, where few tourists ever venture — an amphitheater of peace. Then, at night, admire the stars in the pristine darkness of Bryce Canyon's 9,000-foot elevation.

In Capitol Reef, day two will provide you with a national park experience without the usual crowds. Head out into nature's place of worship in Cathedral Valley and breathe in the dry, juniper-scented air as you marvel at the massive monoliths. Wander through narrow, hidden passages on the Grand Wash and Cohab Trail. Capitol Reef is a certified International Dark Sky Park. Return home if you must, or plan an early departure tomorrow morning so you can renew yourself again under the pitch black night sky and the billions of stars it reveals.

Spend a few days away from the hustle and bustle and gain a new appreciation for the peace you'll find in wild places.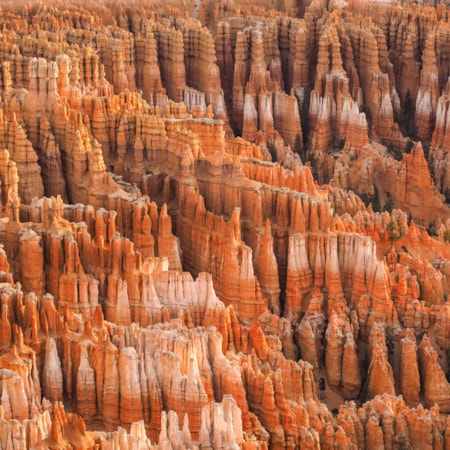 Cedar Breaks to Bryce Canyon
125 Miles
The Ramparts hike of Cedar Breaks National Monument can separate you from the crowd, especially if you get an early start and race the sunrise. This will also give you time to tackle Bryce Canyon's Fairyland Loop or perhaps a spur trail to the remote reaches of Bryce Canyon. If you can spare an extra day, the Under-the-Rim Trail is a premier backcountry hike. Wherever you land for the night, stay up late for pristine dark skies.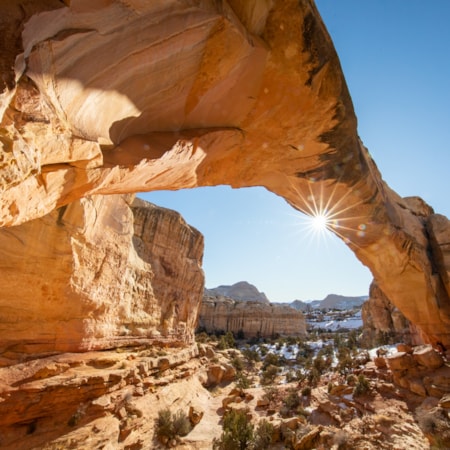 Bryce Canyon to Capitol Reef National Park
125 Miles
Your high-clearance vehicle will get you to the backcountry of Capitol Reef, where some of its most iconic sandstone monoliths stand sentry over these peaceful but rugged lands. You can also break from the crowd on the Frying Pan and Cassidy Arch hikes between the popular Cohab Canyon and Grand Wash hikes. If you can show late for work tomorrow, stay up for a second date with the Milky Way in this certified International Dark Sky Park.