The Fly Girls of Park City
Kick off your ski trip by visiting Utah Olympic Park and reliving the fight for gender equality in the Olympic Winter Games with Park City's very own women changemakers.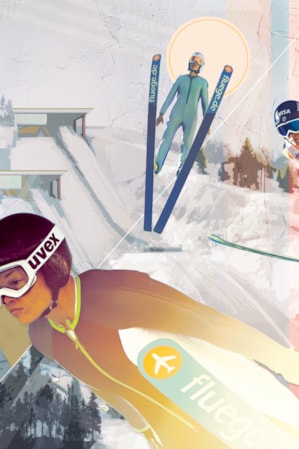 "Light the Fire Within" was the official tagline for the 2002 Salt Lake Olympic Winter Games, but it also became the unofficial mantra for a generation of young girls who dreamed of competing on the world's biggest sporting stage.
From ski jumpers to freestyle skiers and skeleton athletes, women from Park City have been shattering the glass ceiling of winter sports, paving the way for the next crop of athletic girls to slide on a pair of ski boots or strap on a helmet and take to the mountain or the ice.
Visitors to Utah can explore Utah's Olympic legacy in Park City through multiple venues, museums and ski resorts. So whether you're visiting with family, on a mother-daughter outing or planning a girls' trip, here's a little HERstory to inform your plans and inspire your heart.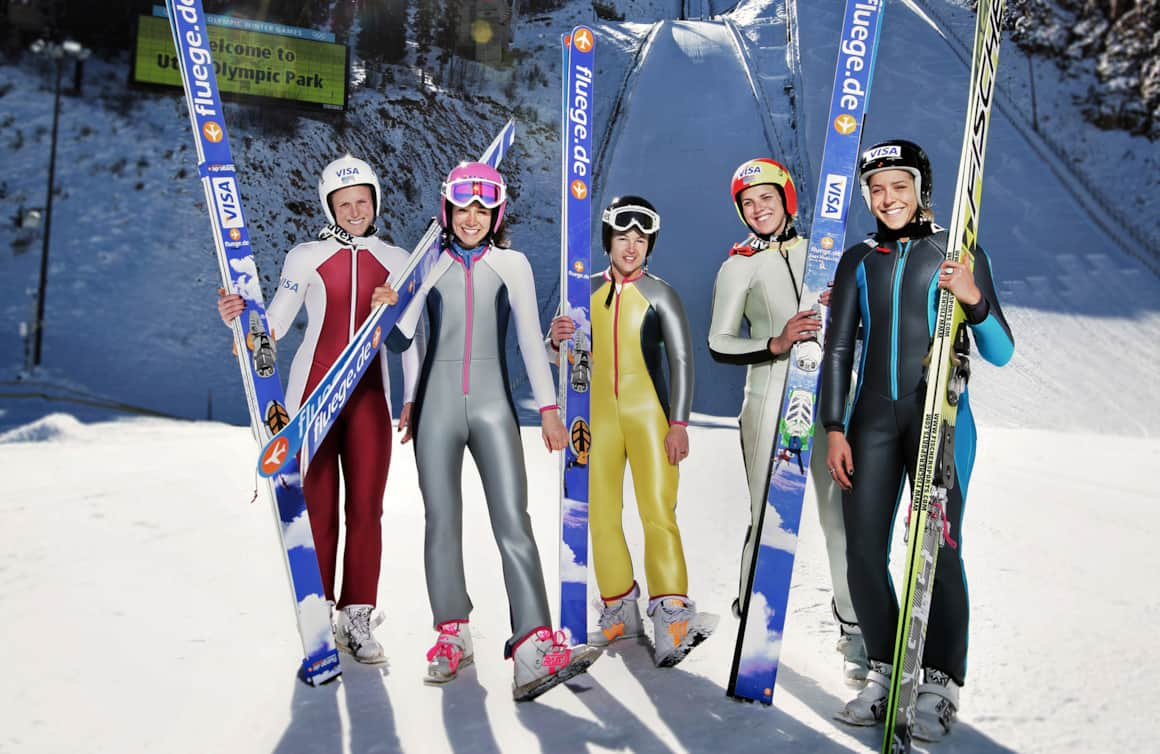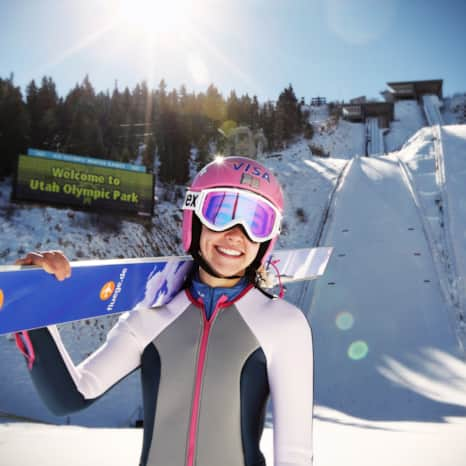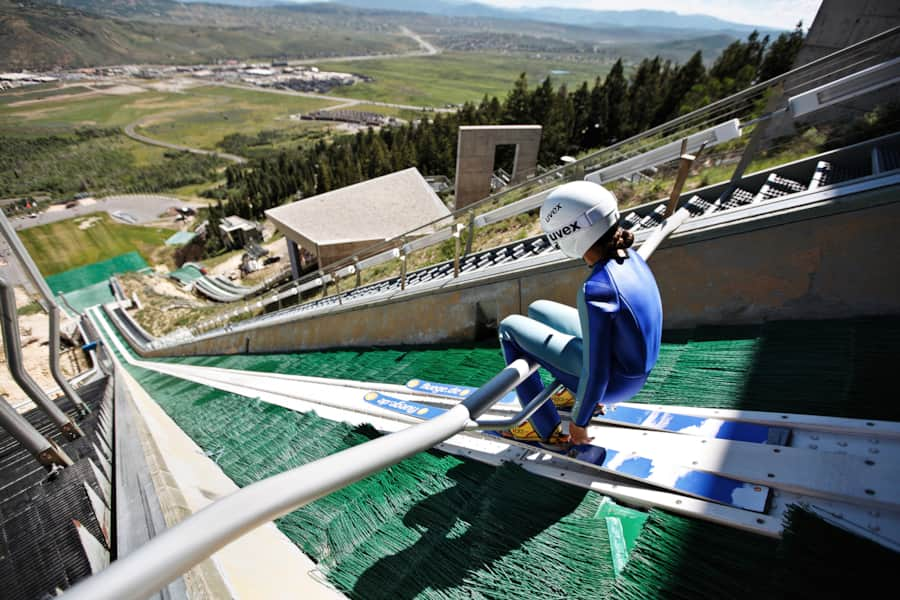 A Fight for Flight
From the time she was 7 years old, Lindsey Van dreamed of being an Olympic ski jumper. Growing up in Park City as Utah was preparing to welcome the 2002 Winter Games gave Van unprecedented access to some of the world's best winter sport training facilities, such as the rebuilt 90 meter and 120 meter ski jumps or the world-class bobsled and skeleton track — all still in use at Utah Olympic Park.
But women were excluded from ski jumping in the Olympic Games. It had long been the erroneous belief that women's bodies couldn't handle the sport, similar to what was said about women marathoners in the 1970s and 1980s.
Ski jumping is considered the original extreme winter sport, as it requires an athlete to balance on skis more than eight feet tall and ski down a steep ramp at nearly 60 mph and then fly farther than the length of a football field. Women happen to be great ski jumpers because of their light weight, core strength and technical ability. And the best women ski jumpers in the world can fly as far as the best men. That comparison, however, didn't sit well with those more worried about entrenched tradition.
Van continued to pursue her dream. She would go on to excel as a professional ski jumper on the World Cup circuit, becoming the circuit's first women's world champion in 2009 and leading her U.S. team to No. 1 in the world from 2011-2013. But women still weren't allowed to compete in ski jumping in the Olympic Games. They were getting told "no" at every turn.
Things changed when Van had a chance meeting with Deedee Corradini, the first female mayor of Salt Lake City who helped bring the 2002 Winter Olympics to Utah. Learning their story inspired Corradini to champion the ski jumpers' fight. Corradini would eventually lead a contingent of athletes from around the world in a gender-equality lawsuit against the 2010 Vancouver Organizing Committee for the 2010 Olympic Winter Games. The lawsuit failed, but the attention it garnered caused a worldwide public outcry. The women ski jumpers finally prevailed in 2011, when the International Olympic Committee agreed to add an event for women in the next Winter Games.
In 2014, Van, and teammates Sarah Hendrickson and Jessica Jerome competed alongside 27 other women ski jumpers from across the globe in the Sochi Olympic Winter Games — finally realizing their dreams. Their efforts were documented in the award-winning film "Ready To Fly."
"I was inspired by the people who encouraged us to continue to push the sport forward," Van said. "We always had support behind us that allowed us to pursue our careers as athletes and change the world."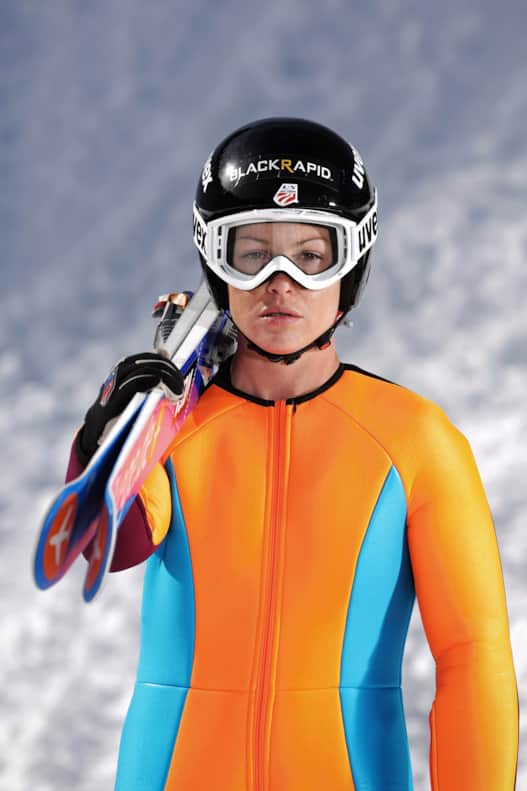 "Women happen to be great ski jumpers because of their light weight, core strength and technical ability. And the best women ski jumpers in the world can fly as far as the best men."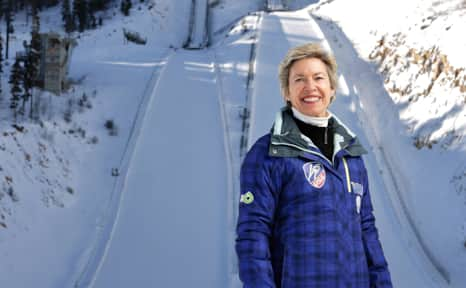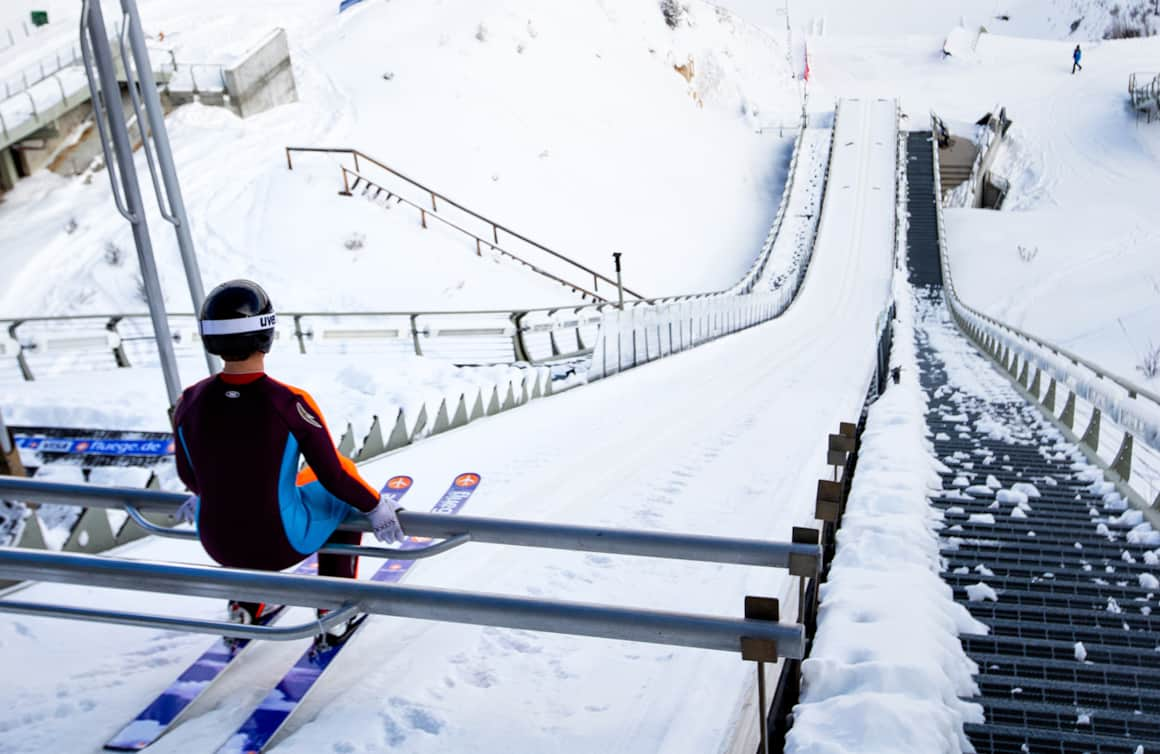 A Real-Life Olympic Experience
Van, like so many winter athletes before and after her, spent countless hours training for the Olympic experience at Park City's Utah Olympic Park — just 25 minutes from Salt Lake City — where visitors can experience what it's like to be the best in the world.
Utah Olympic Park was the host venue of bobsled, luge, skeleton and ski jumping events for the 2002 Games and it is the main training facility for current and aspiring Olympians. It is a year-round adventure, offering a guided tour of the Nordic ski jumps with the chance to watch jumpers launch themselves into the air and fly along the contour of the hill, skis in the traditional V position keeping them aloft for as long as possible, then landing with a soft clap of skis meeting the ground. Or take a guided tour of the sliding track and try out the Comet Bobsled Ride, where you'll experience heart-stopping speeds of 65 mph and 3Gs of force.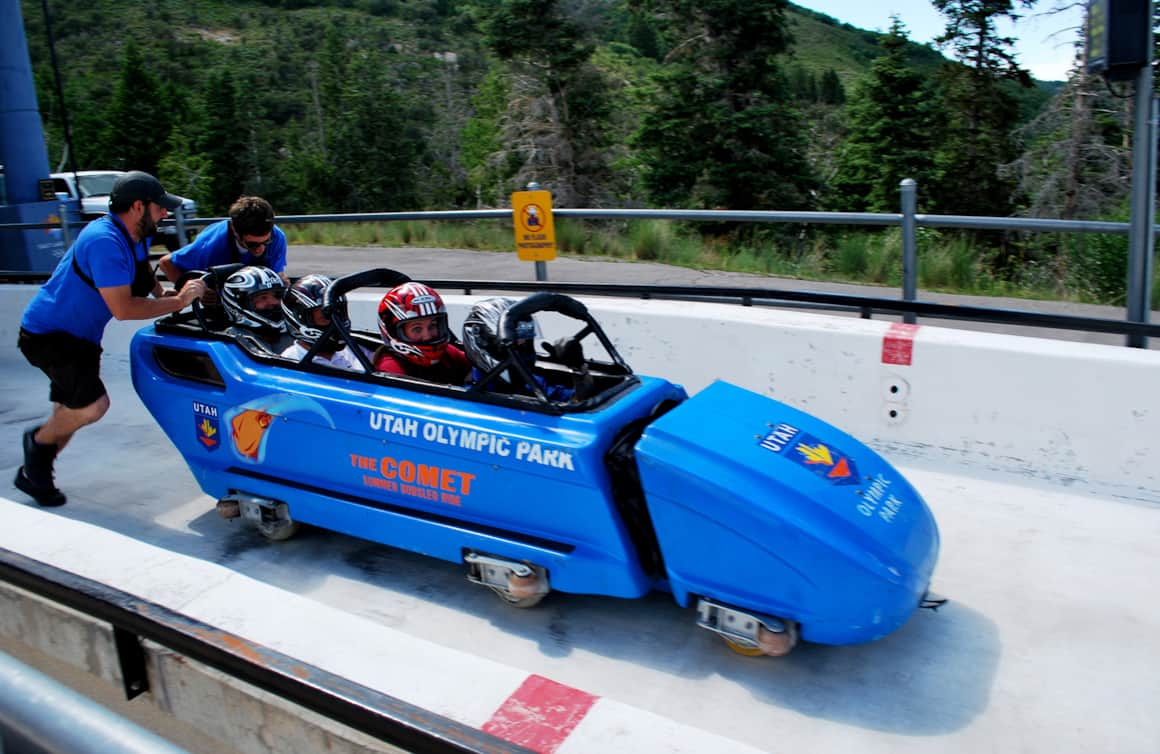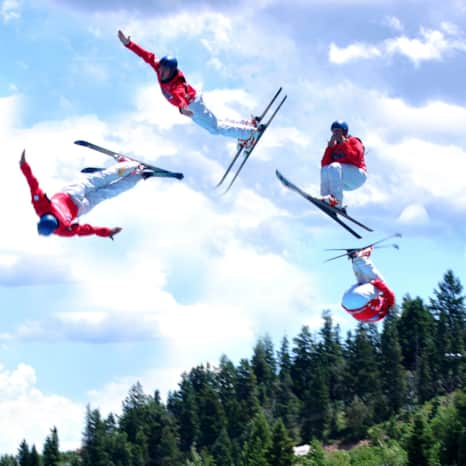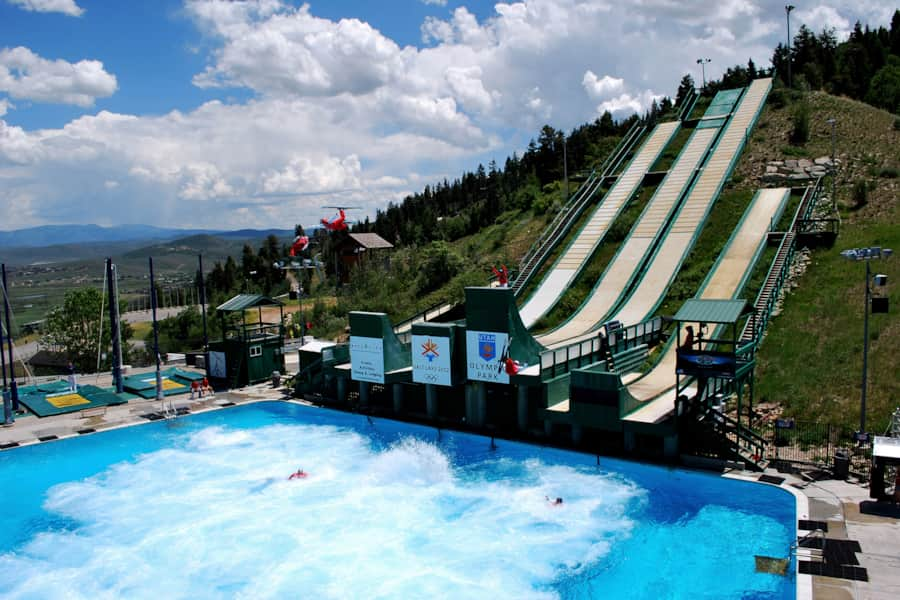 Utah Olympic Park also houses the training facilities for freestyle and moguls aerials and a ski and snowboard terrain park where up-and-coming young athletes and U.S. Ski and Snowboard Team members practice their insane air-tumbling skills. If visiting in the summer, make time for a Flying Ace All-Stars Freestyle Show featuring these athletes flying 60 feet in the air, twisting and turning and then landing in a swimming pool. Or, get into the action yourself and experience two zip lines, extreme tubing, the alpine slide or a ropes course — all kid-friendly.
For indoor exploring at Utah Olympic Park, the Alf Engen Ski Museum is an empowering starting point for a family trip or girls' getaway to Park City-area ski resorts. You'll be inspired by the ski jumping memorabilia and stories of Van and Hendrickson, the 2013 world ski jumping champion, and other exhibits featuring pioneering winter female athletes. The museum also features an exhibit honoring Mayor Corradini, who succumbed to lung cancer just a year after watching Van and her teammates make history at the Winter Olympics in Sochi.
A museum tour takes visitors through the history of Utah's skiing industry, showcasing skiing giants, followed by a display of 2002 Olympic paraphernalia and stories of triumph.
Insider Tip:
Ski jumpers train year-around. If you plan a visit to the Utah Olympic Park, go in the mornings (usually Mondays, Wednesday and Fridays) for a chance to watch majestic flights.
Make a stop by Hugo Coffee Roasters — with its amazing view of Utah Olympic Park — located in the Visitor Information Center. You might just catch a glimpse of a local Olympian enjoying a cup of coffee.
For more adventure, Woodward Park City opened in December 2019 as the nation's first all-in-one action sports and ski resort.
"Many winter sport athletes who moved to the Park City area to train have stayed well past their Olympic debuts."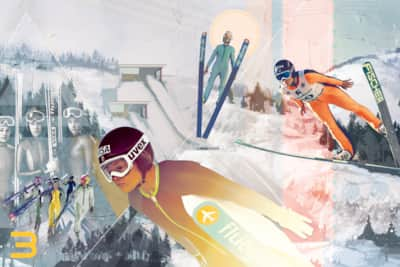 Exploring a Winter Sports Hub
Van moved to Park City as a young child and has never left. After retiring from ski jumping, she still calls this winter sports haven her home, having transitioned to cross-country skiing and mountain biking — all for fun and to give her ski-jumping knees a well-deserved rest. She's not alone. Many winter sport athletes who moved to the Park City area to train have stayed well past their Olympic debuts, alongside other teammates who were lucky to be born there and have stayed so their own children can grow up in a winter wonderland.
If the ski jumpers' story gets you excited to take on the slopes and experience what attracts the best athletes in the world to make Park City their home, there are plenty of options for the perfect girls' group getaway.
Deer Valley Resort
In addition to the vast terrain and white-glove service, Deer Valley offers ski clinics designed for women who want to geek out about skiing. Facilitated and run by professional women ski instructors, the clinics offer stance, balance and alignment analysis, video analysis and test-ski equipment. Of course, any women-only event isn't complete without a get-acquainted social. "Women on Wednesdays" clinics start in January, and "Women's Weekend" takes place in February. See details and rates on the Deer Valley website.
Insider Tip: Test your mettle on Bald Eagle Mountain runs "Know You Don't" and "Champion," which were sites for 2002 Olympic slalom and mogul events. Local Olympian Shannon Barhke won her 2002 silver in moguls on Champion.
If you're looking for a unique dining experience at Deer Valley, be sure to do your ladies night out at Seafood Buffet (fresh, sustainable seafood) and Fireside Dining (favorite tastes of the European Alps), both of which offer an interactive experience.
To unwind and treat your body after days of Deer Valley powder and groom runs, consider booking your gal pals into the luxurious spa services at the nearby Stein Eriksen Lodge, Utah's only five-star spa, or Montage Deer Valley, offering its signature wellness treatments. (Read: "Insider's Guide to Park City.")
Park City Mountain
Park City Mountain is the largest ski and snowboard resort in the country. Whether you're just starting out on skis or a snowboard, or you're a hardcore adventure seeker, you'll find a home at Park City Mountain, which boasts 7,300 acres.
One of the best ways to explore the terrain is by booking a private ski or snowboard lesson for your group so you can split the cost of the instructor and get the inside scoop on all things Park City.
Insider Tip: Park City Mountain hosted 2002 Olympic events in alpine skiing, snowboarding parallel giant slalom and snowboarding halfpipe, where U.S. snowboarder Kelly Clark won gold.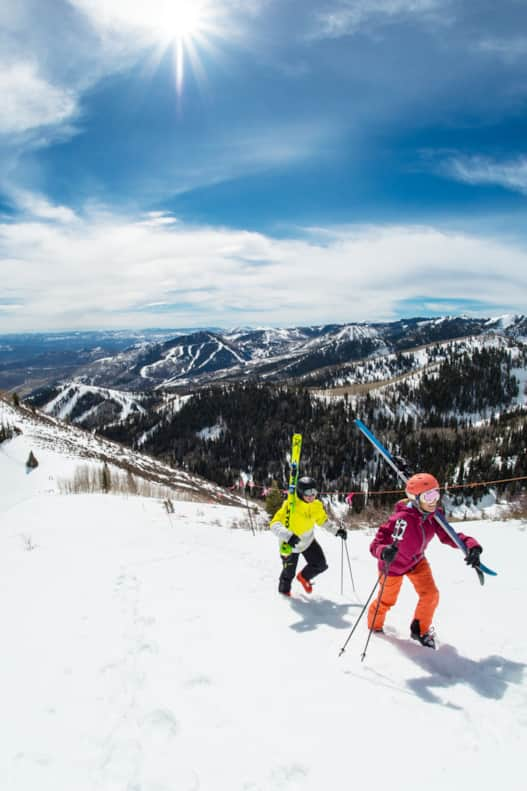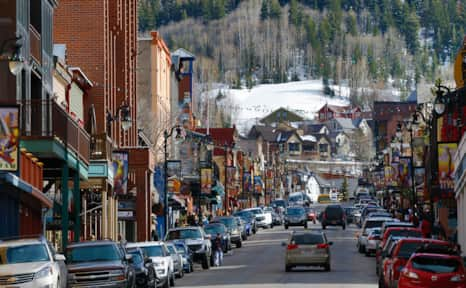 For food, drink and shopping, Park City's historic Main Street is the place to be. Every conceivable type and flavor of food is available at nearly every price point. Stroll and shop the same street as Sundance Film Festival-goers and celebrities. (Read: "Sundance: The Story is Utah.")
While there, get your sisterhood groove on and support local women-owned businesses such as: