COVID-19 Travel
Please adhere to local guidelines for safe and responsible travel, including following the statewide mask mandate.
Read more
Utah's Kid Ski Culture
Supporting Tiny Skiers for a Lifetime of Fun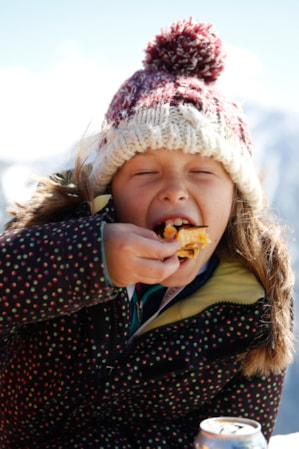 Offspring of the winter-inclined may be born with ski legs, but that doesn't mean there aren't extra considerations for planning a family ski trip (like
how and what to pack
). And for those completely new to skiing and snowboarding, it's a whole other ballgame. To help you from bottom of the mountain to the top — and back down again — we've assembled some of Utah's best resorts for families, tips for starting ski school, and a few ideas for keeping things fun both on the slope and off. Your Utah family ski vacation starts here.
Watch the tiny grommets barrel down the mountain on miniature skis and snowboards with no fear, their parents trailing their tracks screaming, "Pizza, pizza!" Entry to snow sports for kids is simple, and family-based deals and amenities keep growing and evolving with every ski season. Utah loves teaching kids to ski and snowboard while keeping things fun for parents, too (Read: Parents Head for Powder).
Ski schools abound at resorts throughout the state, and their instructors teach with loads of patience to help skiers of tomorrow start out right. Many families place their child in ski school for the morning to learn the basics and to give parents some quality ski time alone, and then all ski together as a family in the afternoon. (And don't forget, adults can always get better, too).
While teaching kids to ski or snowboard is a great idea any time during the ski season, one ideal opportunity is
Learn to Ski and Snowboard Month
in January. Resorts offer plenty of deals to get kids of all ages up on skis or snowboards and get a jump on learning the skills necessary to continue for the rest of the season.
In some cases, it helps to be a Utah resident, because a few deals are geared especially to those living in state. But don't get discouraged if you live elsewhere. Helpful programs such as
Alta Ski Area
's season-long "Learn to Ski" program also counts for destination skiers. First-time skiers can choose up to four days of discounted lessons and rental packages, which can be used any time during the season. At
Brian Head
, the risk-free "Learn to Ski in 3" program gives first-time skiers and riders of any age a guarantee that the Terrain-Based Learning program will have you skiing or snowboarding in just three lessons or you'll get a full refund.
"Their energy on the slopes may seem endless, but eventually, even the most dedicated young learner needs a break."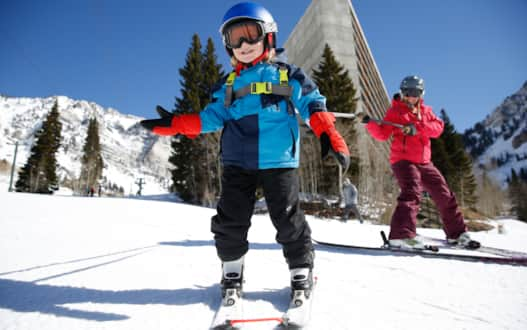 More Snow Sports
If your family is Nordic-sport inclined, plenty of spots around the state are happy to support your adventures. Nordic Centers, often with family-friendly tours available, can be found at Alta Ski Area, Park City Mountain's Canyons Village side, Cherry Peak Resort, Snowbasin Resort, Solitude Mountain Resort and Sundance Mountain Resort. Sundance Mountain Resort has more than 9 miles of dedicated cross-country terrain and another 6 miles for snowshoeing. Snowbasin is a prime spot, featuring 16 miles of cross-country trails from beginner to advanced. Learn more about cross-country skiing and snowshoeing
Off-the-slopes fun
Their energy on the slopes may seem endless, but eventually, even the most dedicated young learner needs a break. Check out top local picks for off-the-slopes winter fun.
Switch up the activity to something fresh like tubing. Ski resorts such as Brian Head, Cherry Peak and Snowbasin have lift-served tubing hills, making it easy to break up the day's itinerary of activities. Woodward (at the site of the former Gorgoza Park) is between Salt Lake City and Park City.The resort is a world-class facility offering kid and adult training and camps centered around action sports. In addition to terrain parks, half pipes and ski runs, Woodward includes lighted and lift-serviced tubing. Soldier Hollow has 1,200-foot-long tubing lanes — the state's longest. Slide there during the day or night, and lifts will allow you to get in as many runs as you can take.
Former Backcountry.com CEO Jill Layfield's Tips for Preventing Mid-Slope Meltdowns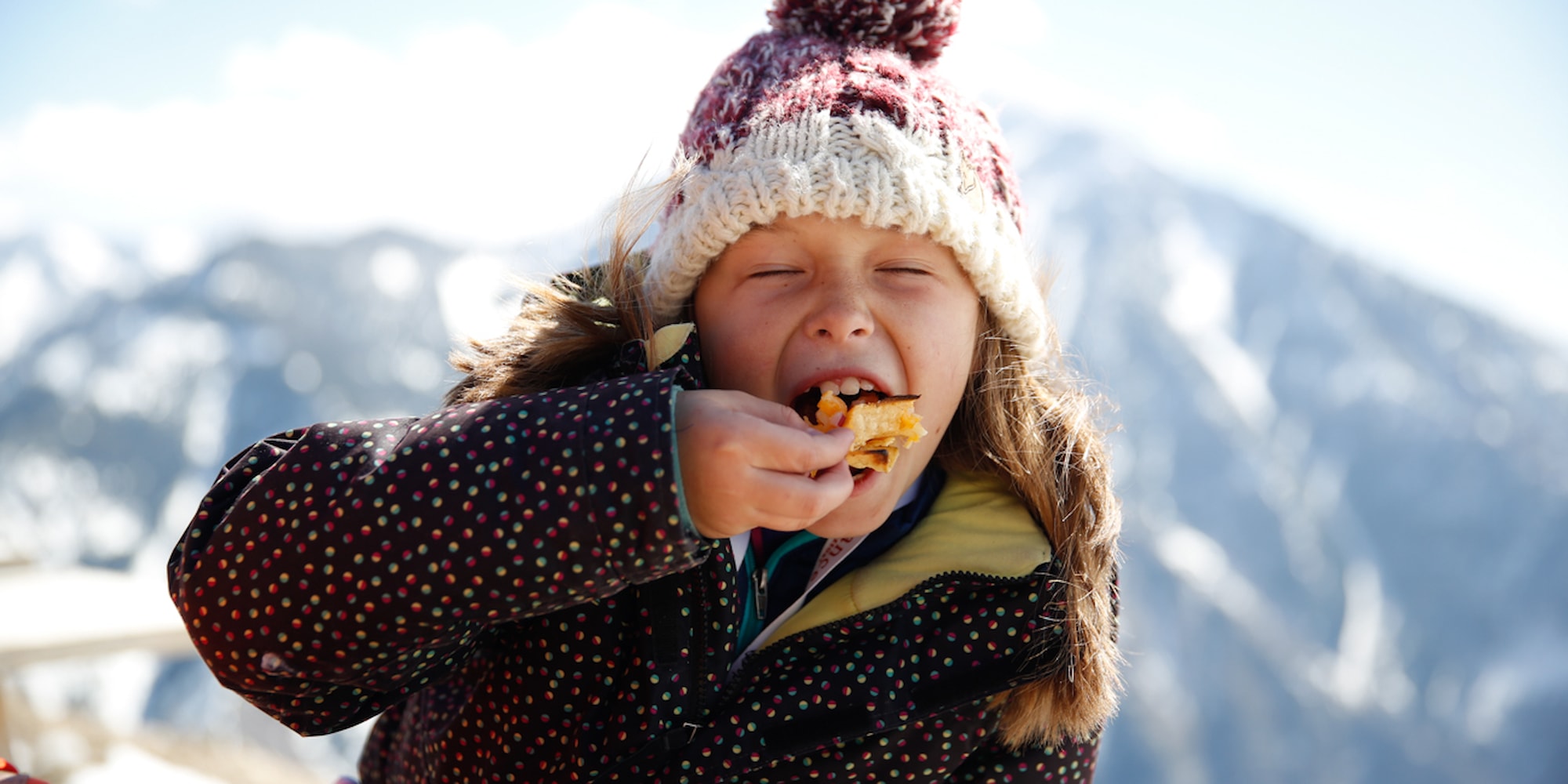 Layer up. A cold kid is a grumpy kid. Bring plenty of extra layers, dry socks and hand warmers.

Embrace the bribe. Offer gummy bears for a mid-run reward and promise hot chocolate at the end of a good day.

Bring a backpack. Great for extra layers of clothing, gear, accessories, snacks and sneakers for last minute boot changes.

Make an early exit. Calling it a day before they run out of steam will mean more energy and enthusiasm for tomorrow.
When Ski School's in Session, Parents Head for the Powder
Utah offers the best winter vacations for families at some of the best ski resorts for kids. With plenty children's programs, activities and ski school. Let's ski!