Woodward Is Fun For the Whole Family
Woodward's decades of action sports expertise is right at home in Park City, with camps and programs for all ages.
Planning a family getaway to Utah? Then you'll want to add Woodward Park City to your list of things to do, especially if your kids are of the energetic variety.
Located just off I-80, about 25 minutes from downtown Salt Lake City, Utah's first all-in-one action sports mountain center features a fully-integrated and state-of-the-art 125-acre campus, complete with snowboarding, skiing, tubing and mountain biking as well as indoor and outdoor facilities for skateboarding, BMX, scooter, parkour and more.
But fear not, Woodward Park City is not just for expert athletes.
For more than 50 years, Woodward has specialized in making action sports accessible across North America. And with camps and programs for enthusiasts of all ages, they've become a leader in sports learning and progression. So it's no surprise Woodward Park City feels very much at home in a mountain town revered for its Olympic heritage and world-class outdoor recreation.
Not Your Average Mountain Resort
Open 365 days a year, Woodward's outdoor campus includes nine ski and snowboard terrain parks, seven tubing lanes, two skate parks and three lift-serviced mountain bike trails. Woodward is not your average mountain resort, "We don't consider ourselves a resort, we're Utah's ultimate action sports playground where adventure seekers of all ages and abilities come to experience year-round on- and off-mountain thrills," says Woodward's Meisha Ross.
Think of a visit to Woodward as a family outing with something for literally everyone. While your big kid is off riding The Greatest Snow on Earth® at the Winter Mountain Park, you can watch your toddler play in the foam pit at the Micro Clubhouse. And parents can also get in on the fun, with adult-specific ski or snowboard lessons, yoga classes and adults-only time at the indoor skatepark.
"Think of a visit to Woodward as a family outing with something for literally everyone."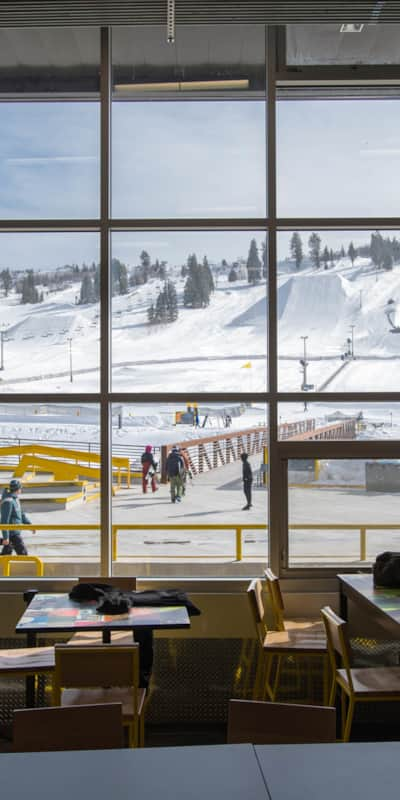 Dedication to Progression
Woodward takes pride in its approach to action sports, encouraging intuitive growth in a safe environment, whether guests are beginners or experts.
During the winter, the Winter Mountain Park provides a system of terrain zones tailored to varying skill levels. There are three types of featured terrain venues: the Learning Park where beginners can become familiar with sliding on snow; the Experiential Park, where skiers and boarders can take it to the next level on more advanced terrain and features; and the Performance Park, where the half pipe and big air live.
And in the warmer months, the Summer Mountain Park and its Progression Zones becomes the perfect training ground for beginners to pros. Zone 1 is a great place to work on the basics; Zone 2 includes two log drops, a wall ride and a beginner jump; and Zone 3 features a jump line plus medium and large airbags.
Regardless of the season, Woodward's sport offerings are designed with skill development and safety in mind. Every Woodward location is accredited by the American Camp Association, an accreditation that provides public evidence of a camp's commitment to the well-being of visitors and staff. Woodward and their staff of instructors from around the country are committed to helping guests improve their skills in a safe and fun environment.
Woodward is also a go-to spot for professional athletes to train. As the official training center for the U.S. Ski & Snowboard Team, visitors never know who they might run into or get to watch practice tricks. Many of Woodward's camps and programs also feature visiting pro athletes, allowing kids to meet, train and ride alongside some of their heroes.
"Woodward takes pride in its approach to action sports, encouraging intuitive growth in a safe environment, whether guests are beginners or experts."
Planning Your Visit
Located just off of I-80 between Parley's Summit and Kimball Junction, Woodward is easy and convenient for residents and visitors to both Park City and the Salt Lake Valley. Free parking is available onsite (including 15 EV charging stations) and there are lockers and cubbies where you can store your personal items. One of the many great things about Woodward is that it was designed as a one-stop shop — lessons, rentals, gear, food — it's all in one place. In fact, you'll find plenty of food options onsite, with The Hive cafeteria serving up pizza and grill items and The Grind Cafe upstairs offering snacks and a full coffee and alcohol bar that overlooks the indoor facilities below.
It's recommended that you purchase your tickets online to avoid lines. You can book a daily session and choose from mountain lift tickets, indoor park sessions or all-access day passes. If it's your first time at Woodward Park City, you'll receive a complimentary experiential tour led by a Woodward coach. The tour lasts 20-30 minutes and includes orientation around proper safety etiquette inside the Hub's shared spaces and tips to help make the most of your experience.
Guests can choose from a range of sports lessons, including skateboarding, skiing, snowboarding, scooter, BMX, parkour, tumbling/trampoline, or mountain biking. Lesson for youngsters are especially geared toward establishing fundamental skills, refining techniques and building confidence with peers.
A favorite program among beginner skiers and boarders is Woodward's Take 3 Ride Free. This package provides three half-day group lessons, including rentals and lift access, and a one-month mountain pass upon completion of the lessons.
For the 2023-24 season Woodward also welcomes the return of their Winter Camp, January 13-15 and February 19-21. Skiers and snowboarders ages 7-17 receive multiple days of coaching and learning plus a healthy dose of contests, prizes, games and obviously tons of fun. New for 2024, U.S. Ski and Snowboard athletes will join as guest coaches.
For a premium visit, you can also book a legendary VIP experience where you design your own perfect day of indoor and outdoor activities accompanied by one of Woodward's private coaches or sponsored pro athletes.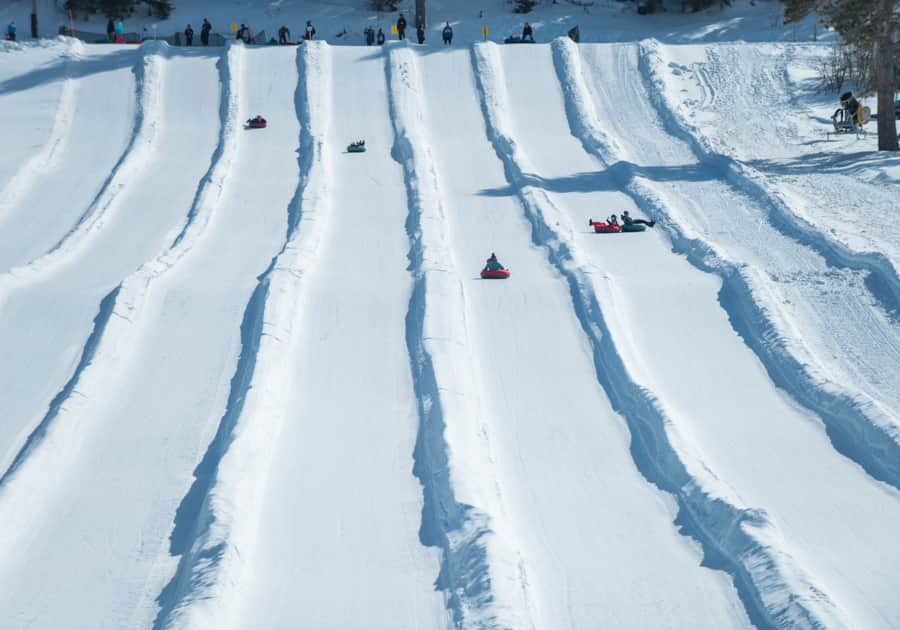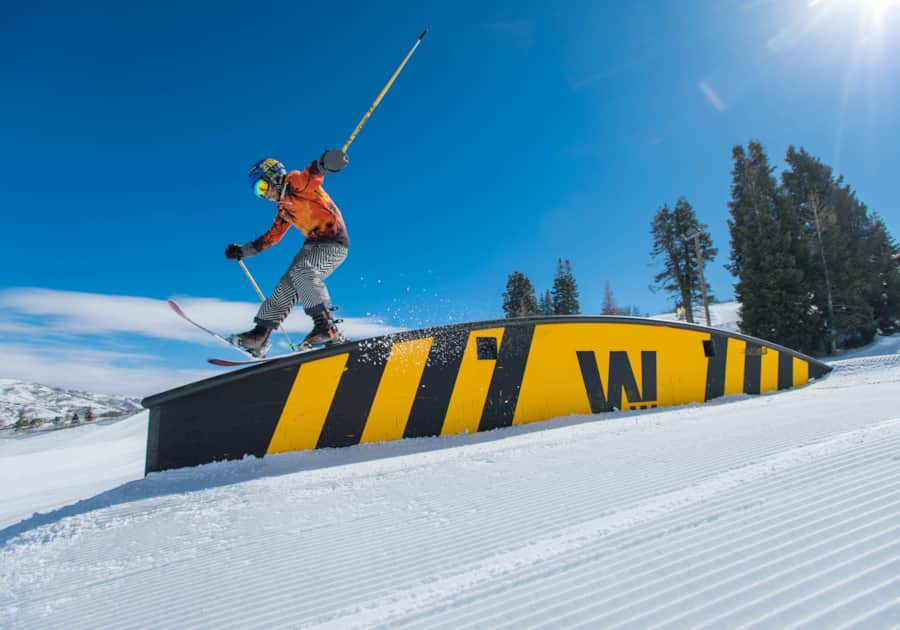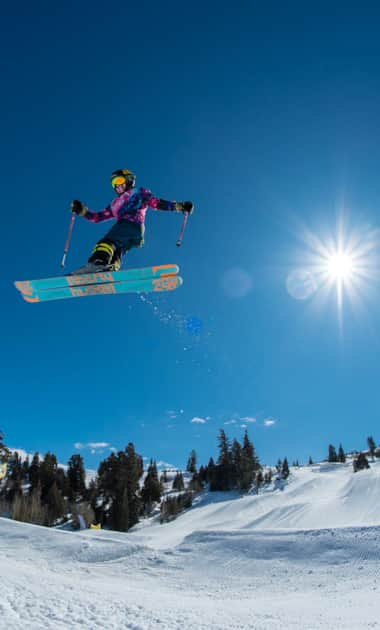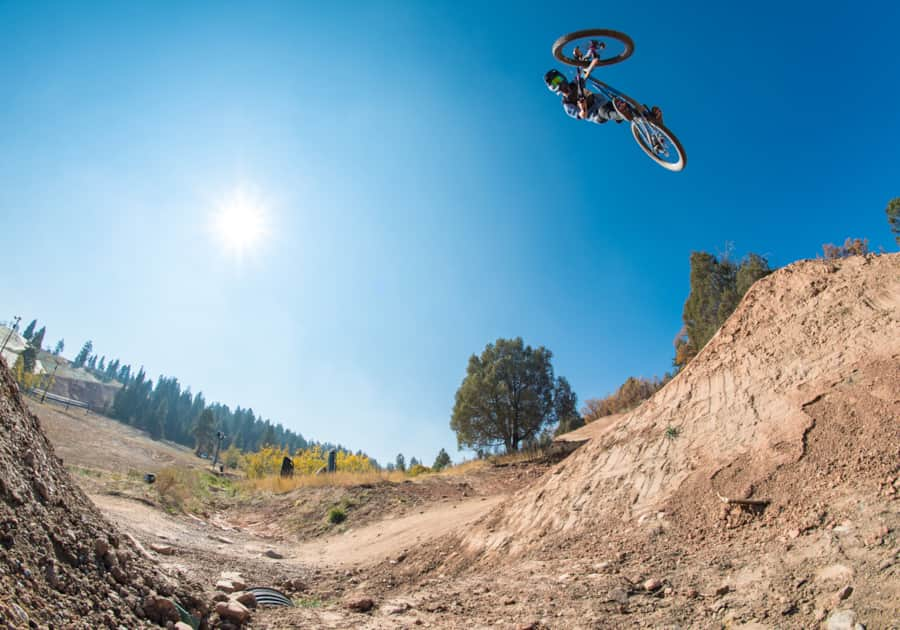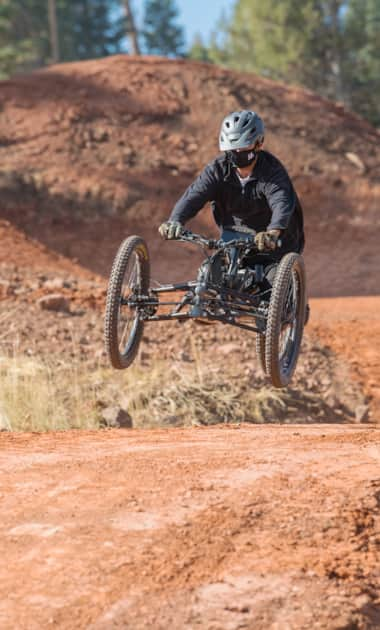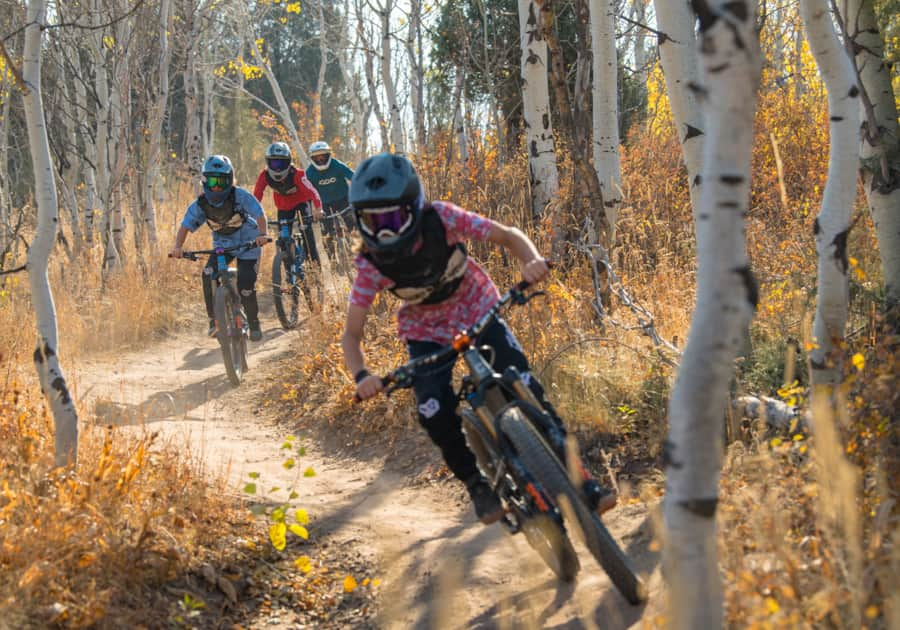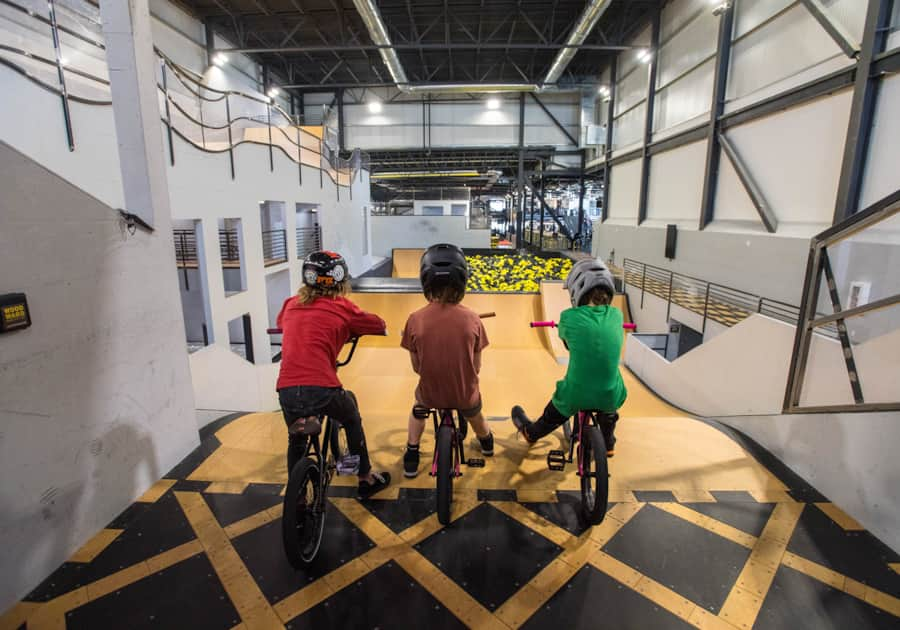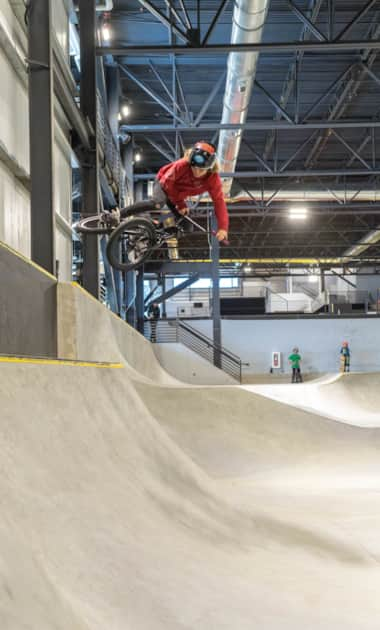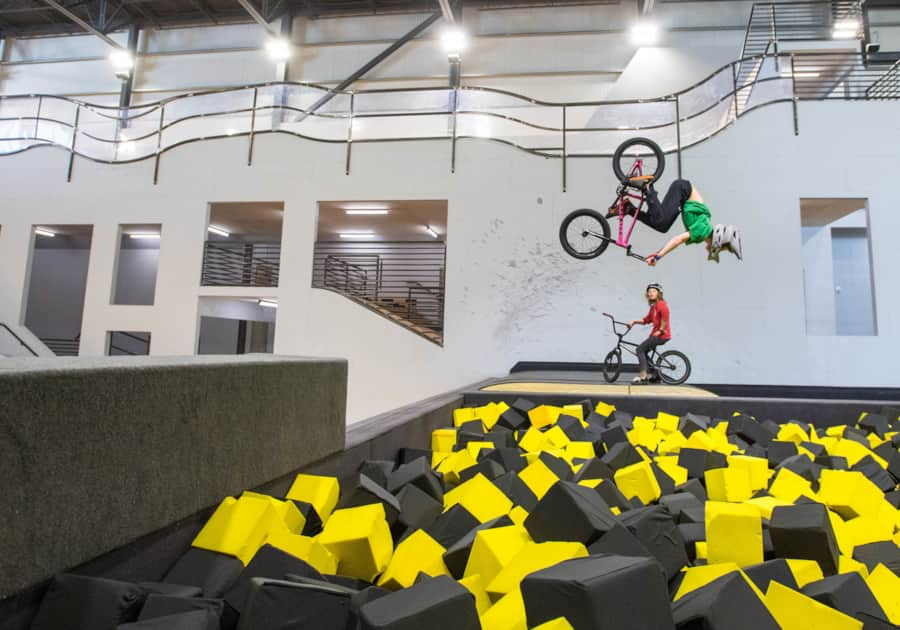 Where to Stay & Eat
Woodward is conveniently located in America's "perfect mountain town," so you'll find no shortage of dining and lodging amenities.
The Westgate Park City Resort & Spa is one of many great places in the area. But its Kid's Club with supervised daycare for children ages 3-12 makes it a particularly family-friendly option. The resort also has heated indoor and outdoor pools, which are fun for the whole family after a full day exploring Woodward.
For a bit more room and a closer proximity to Woodward, Bear Hollow has options for multi bedroom condos and townhouses with views of Utah Olympic Park at Kimball Junction. Amenities include an outdoor pool and hot tub, a clubhouse and fitness center and garage parking. Be sure to visit the Utah Olympic Park while you're in town too, where you can try the zipline, alpine coaster, bobsled and visit the free Olympic museum, where you can relive the 2002 Winter Games.
And nearby in Kimball Junction, you'll find many popular restaurants like Vessel Kitchen, Red Rock Brewery, Ghidotti's and Sushi Blue (Read: Restaurants in Park City). Further up the road you'll find local favorite, El Chubasco, a traditional Mexican cantina with an impressive salsa bar that has 15 fresh made salsa varieties. If you take a stroll through Historic Park City, Davanza's on Park Avenue is a popular spot for pizza, burgers and more, and be sure to make a stop at Java Cow for some coffee or ice cream.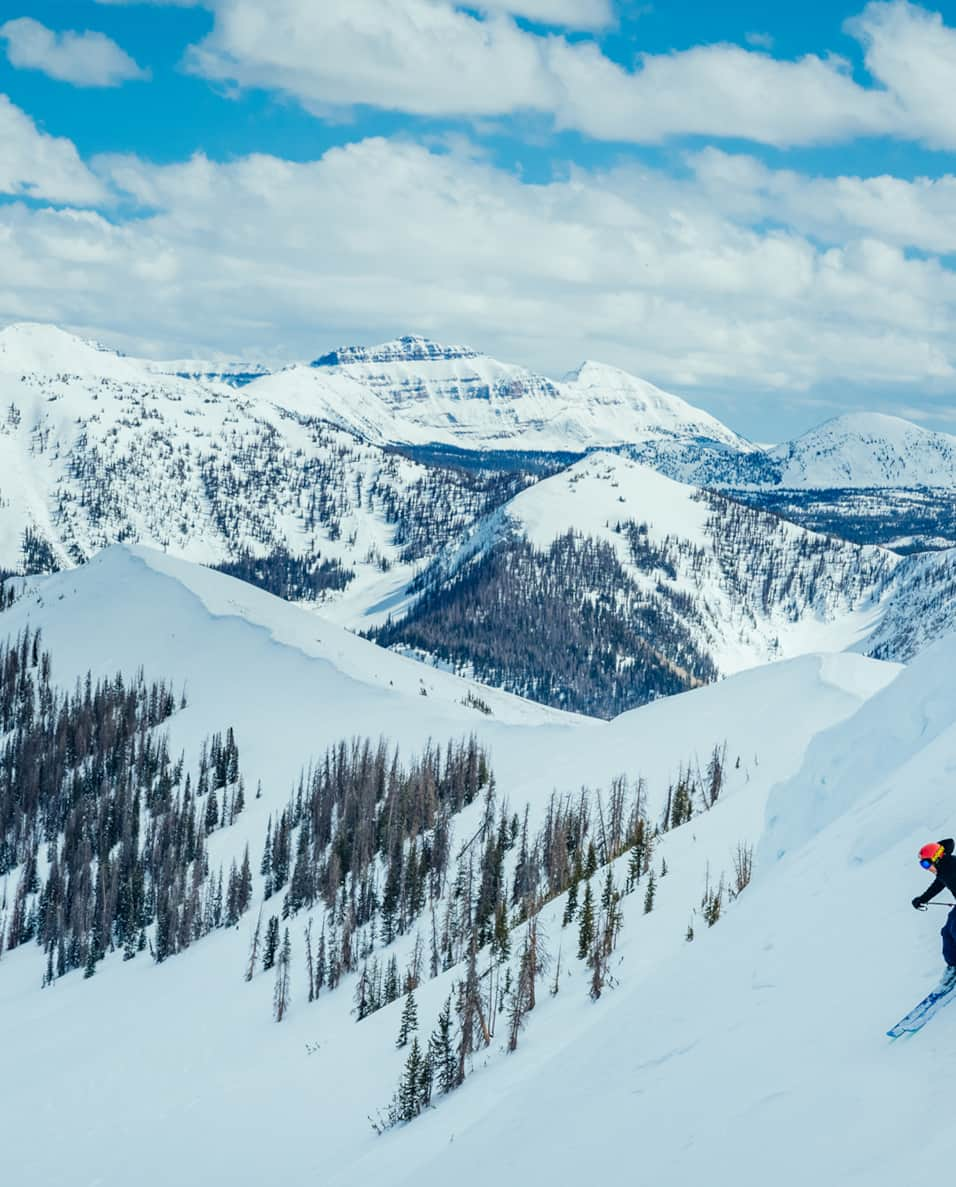 Weekender Ski Park City
So you've made the decision to ski Park City for a weekend. That decision alone will be rewarded with three resorts that eclipse over 9,000 acres of Utah's renowned skiing and riding.
Highlights
Ski City Urban Lifestyle
Park City Mountain
Deer Valley Resort
Park City Experiences