A Trail Town Where Social Distancing Was Always the Point
Park City's unique blend of trails and trail culture lends itself to year-round recreation.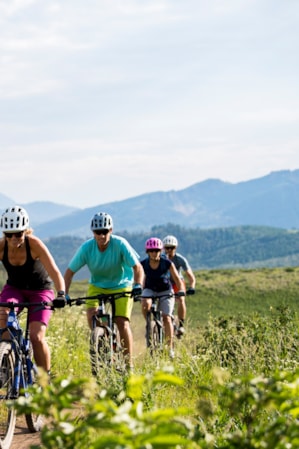 Southerners won't believe it, but the West also swelters in summer. I lived in Boulder, Colorado, for 16 years, and by July, temps there can touch 100 degrees for weeks at a time. In those conditions, low elevation mountain bike trails turn to dust, and salt crusts your eyes and helmet straps. The quick fix — a dip in some fetid reservoir — is no fix for me. My summer recreation of hiking and especially biking, is trail dependent. With the lower altitude trail experience degraded by heat and drought, it's then that I'd dream of the elevated climate of Park City — Utah's premier mountain town — where work and leisure brought me nearly each summer for a blissful respite.
There's a tired cliche about mountain towns like Park City; how residents came for the winter (skiing), but stayed for the summer. I have a different take. In my mind, summer in Park City isn't summer at all, it's as if the last two weeks of spring and the first two weeks of autumn hooked up and eloped to Utah's northern Wasatch. The place has the weather of the mythological Valhalla — shining and golden. In the morning you ride with a shell jacket in a pocket, just in case. At noon, you can lay out by a pool or reservoir. At night, you put on a lightweight puffy by the firepits. The air is permanently crisp. The dining is open air. The trails packed to what cyclists call "hero dirt" — tacky loam that hasn't gone to moon dust but is well beyond mud. Whether you're running, hiking or biking, such tread makes for blissful cornering and propulsion under a sun that warms but doesn't broil. (Read:"A Classy Warm-Weather Weekend in Park City".)
Lots of places call themselves trail towns, but many of them are simply located near trails. Park City's trails aren't merely adjacent to town, they've been woven into the place: physically through connector trails; logistically through designated art walks and pub crawls; and metaphorically as well. Trail networks are often called webs. Here, each trail is another fibrous strand of that web, holding Park City together as a community.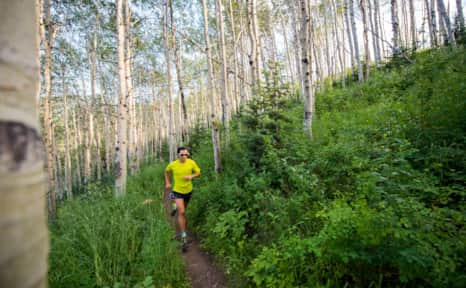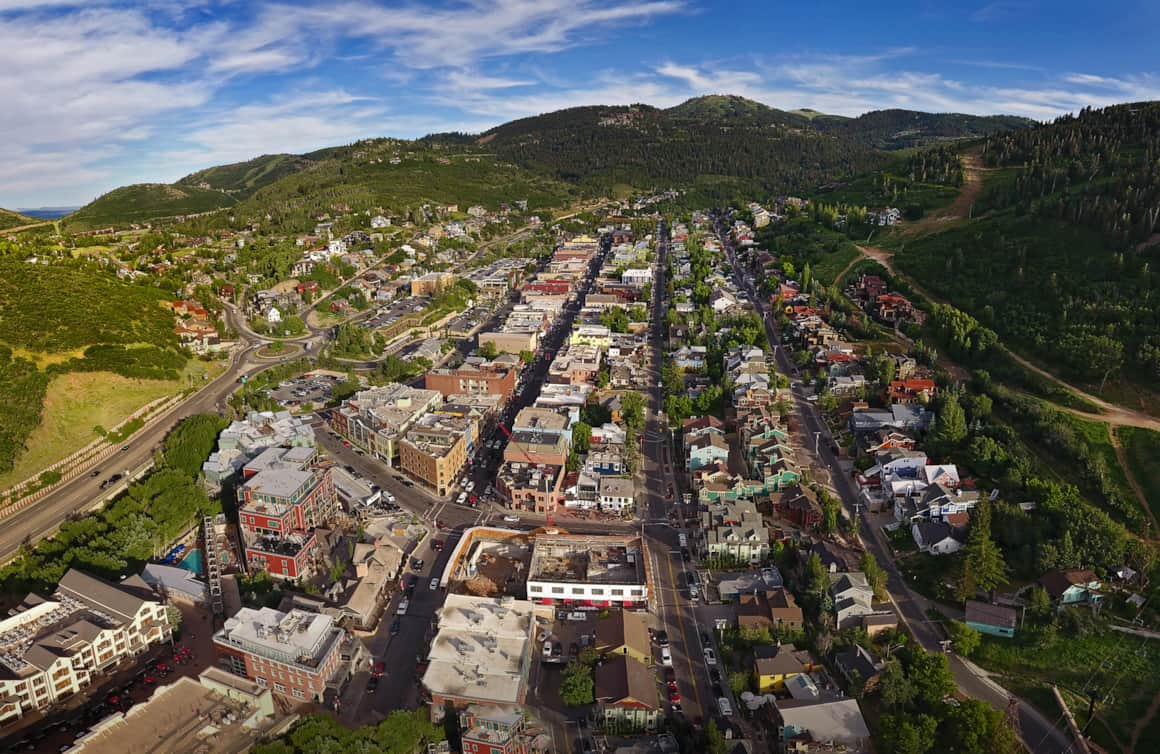 The Trails
For decades, Park City was a ski town with a long off season. Trail running wasn't really a thing. Wildflower strolls were few and far between. And although mountain biking began to boom in the early 90s, Park City was at risk of missing out on fat tire culture. The town only offered 12 miles of trail, paltry when compared to trail-rich destinations like Crested Butte, Colorado or Sun Valley, Idaho.
Now Park City boasts nearly 500 miles of trail, 95 percent of which is purpose-built singletrack. The town has earned the International Mountain Bicycling Association's "Gold" status and Outside magazine's Best Town in America designation. And, incredibly, it's still growing its trail networks in an environmentally-friendly and sustainable way. By summer of 2021 a new project called the 9K Trail will be unveiled that contours the northern Wasatch a thousand feet above Deer Valley's famed Mid Mountain trail's contour lines. Once the build out is complete, the main 9K trail will open up scores of new loops and directional descents. That's just one example of a town that lives for its trail system.
The last few decades rampant trail growth can be traced back to 1993, when locals Charlie Sturgis and Jan Wilking started a trail advocacy group called the Mountain Trails Foundation. At first they just wanted to build trails for the community to enjoy, but regional and national visitors soon caught on. Public and private partnerships formed. The resorts wisely chose to tie their new lift serviced mountain biking trails to that expanding network. Free bus and paid shuttle services followed. And even as Park City's mountain biking grew evermore established, hikers and a new class of trail runners adopted the trails as well. Eventually the care and maintenance of that trail system shifted from volunteers to eight full time paid professionals.
More than a singletrack epicenter for mountain bikers, Park City now offers lazy wildflower hikes, lonely doubletrack gravel rides, dog-friendly networks, rollicking trail runs, lift serviced downhill and flow trails and endless epic point-to-point trail rides. Ultimately, everything is connected to town. Today, if you live and work in Park City, it's entirely possible to commute to and from work — on dirt. Stay there for a long weekend and you can ditch your car for the duration. "Park City's trail culture is that we're all out there to have fun," says Sturgis, now the executive director of Mountain Trails. "Most people, whether they live here or not, get that. People here pull over for each other and smile. That speaks to how the community operates."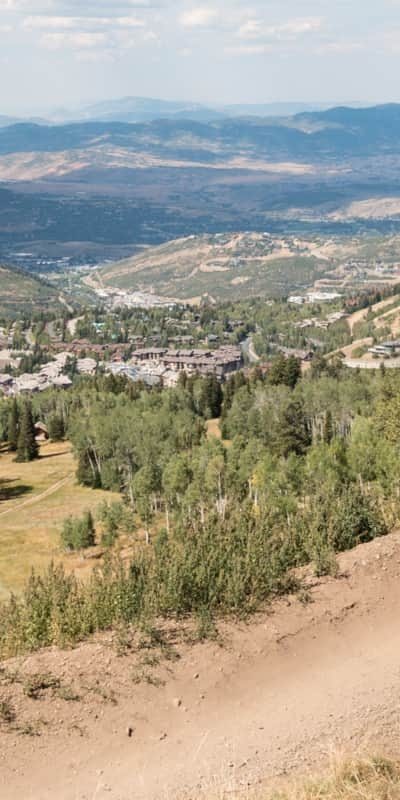 "Park City's trails aren't merely adjacent to town, they've been woven into the place."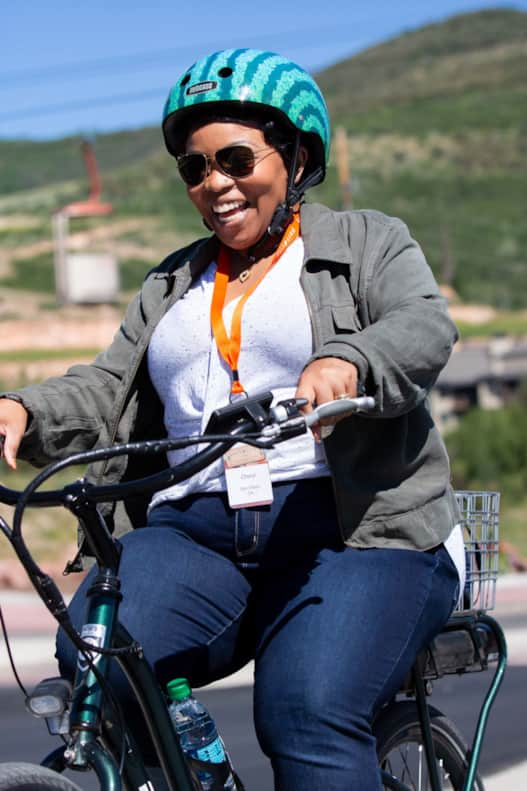 Where to Ride
Scott House is an avalanche educator and the head honcho at White Pine Touring, where locals and visitors alike demo or purchase top end bikes. He loves Park City's trails in part because of the natural separation of users. The lift-serviced "gravity" crowd rides the lifts at Deer Valley Resort and descends the legendary flow trails designed and built by Gravity Logic of Whistler Bike Park fame. Gravel riders head to the Round Valley Roundabout loop of dirt roads and rolling singletrack west of town. But if you're new to mountain biking, the best call is to head to the beginner-friendly RTS Loop near the Olympic Park. The route is less than three miles, features an average gradient of four percent, and only climbs 260 feet. It's purpose-built for new riders working on their bike handling skills and fitness.
To get a feel for the trail riding, House suggests using the free public bus system and starting at Deer Valley's Silver Lake Lodge where you can jump onto the Mid Mountain trail. "That approach lets you gain elevation without crushing your legs or your lungs," says House. Head west on Mid Mountain to give yourself the most options: You can climb and explore a bunch of loops of varying ability levels, or you can stay on Mid Mountain — it's fast and flowy — and head towards the Canyons section of Park City Mountain before busting down to Main Street on Ontario Bypass, which is classic singletrack that takes you past some old mining remnants. "It's a plate of spaghetti worth of trail out there," he says. Make sure to load the Mountain Trails Foundation maps on your phone or GPS before you go.
Where to Run or Hike
Barring the half dozen and counting "directional" mountain bike trails in the area, almost everything in the greater Park City trails network is multi-use. You're welcome to run and hike on whichever established trails you please. Some of the best track for runners can be found in Round Valley — home to frequent half marathons and fun runs for kids. You'll be out there with cross training U.S. Nordic Ski Team skiers, folks casually jogging with their dogs off leash, and ultrarunners putting in big mileage. Download the Round Valley Summer map before you go.
Hikers looking for wildflowers later in the season should head to the Wasatch Crest — a short but steep drive to a trailhead above Deer Valley Resort. But if you want more of an extended stroll at a lower elevation, make for the Glenwild Loop from the Spring Creek Trailhead north of I-80 near Kimball Junction. An out and back hike there is just five miles. The full loop is roughly nine.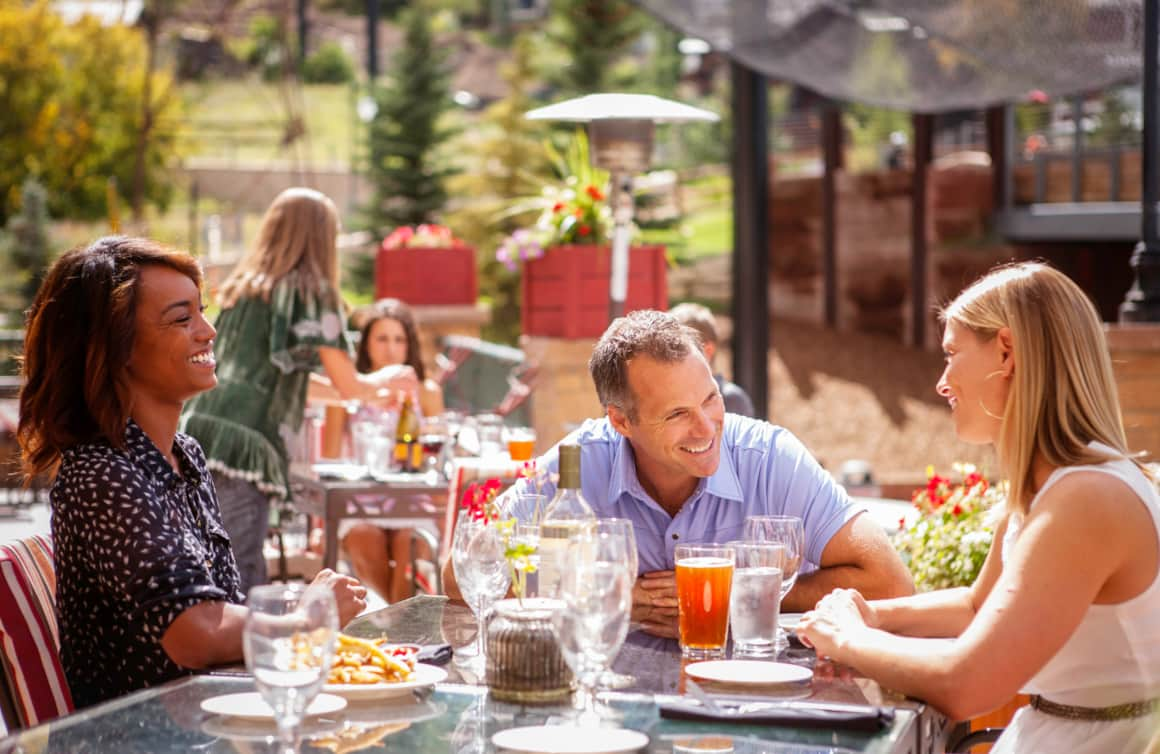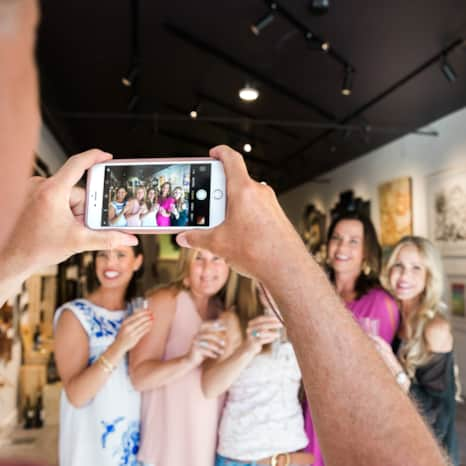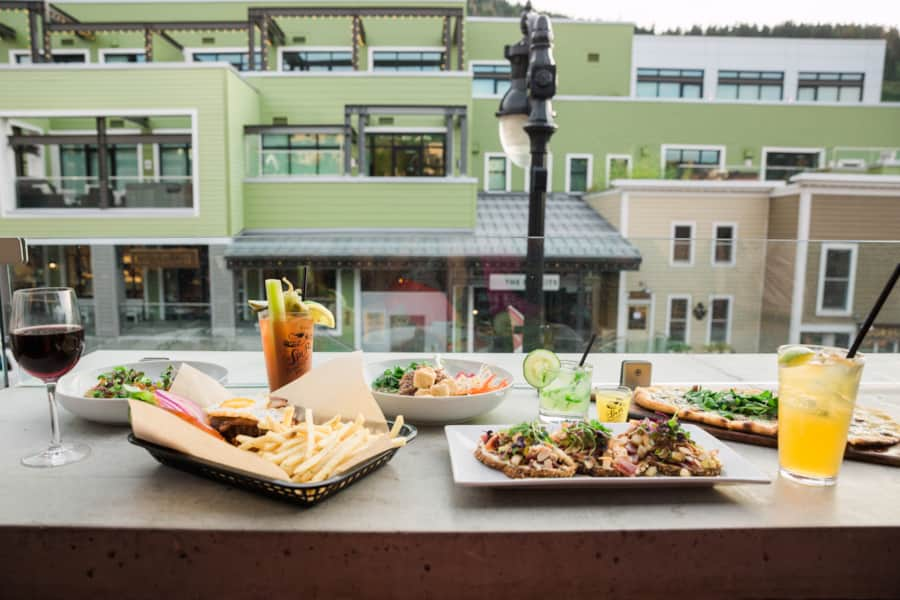 Where to Eat
Al fresco dining has always been a Park City staple in summer. For low key options, you can ride or walk paths to the Eating Establishment or No Name Saloon on Main Street for top-quality diner and pub food. Mountain bikers — with their long-standing love of post ride burritos — should not miss El Chubasco for some Michoacán tortilla bombs and fresh salsa (about 20 varieties) to go.
Hungry right now with your helmet still on? The Silver Star Cafe (live music, fresh ingredients) is trailside near the Armstrong climb — it heads from Silver Star to the Mid Mountain Trail — and is also open air. Need to get back on the road? Billy Blanco's, part of the famed Bill White Restaurant Group is a mashup of Detroit muscle car aesthetics and street taco dining. They have some of the best Tacos al Pastor in the state. "We get people taking detours from summer road trips all the time," says Bill White, "Billy Blanco's quickly became our most popular restaurant." For families riding the easier lift serviced trails at Deer Valley, a casual outdoor lunch — it's bike-in bike-out — at the Royal Street Cafe in the Silver Lake Lodge is an easy call. For a more upscale dinner, head to The Farm in Canyons Village.
Where to Stay
An international destination, lodging in Park City ranges from the ultra-deluxe Stein Eriksen Lodge in Deer Valley to all manner of upscale condotels to VRBOs, affordable hotels and more. Park City also resides about 30 miles east of Salt Lake City, allowing for easy access to accommodations and amenities in Utah's capital city and urban hub.