Park City Area: 1 Destination, 3 Resorts
From Olympic fame and luxury to innovation and extreme adventure, discover a vast winter playground on three resorts.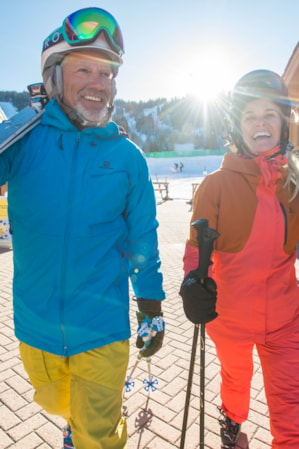 Park City is a mountain oasis located just 40 minutes from the Salt Lake City International Airport. With the mammoth Park City Mountain Resort, famed Deer Valley, and the state of the art Woodward Park City just minutes apart, you'll find a playground of over 9,300 skiable acres. Revel in The Greatest Snow on Earth®, see why the 2002 Winter Olympic Games were held on Park City Mountain's and Deer Valley's legendary slopes, and experience the innovative and adventurous environment of Woodward. You can even ride the runs where skiers found their Olympic glory.
Riding the mountains is far from the only thing to do in this exciting mountain town. Watch the latest independent flicks at the annual Sundance Film Festival, which is next scheduled for late January 2019. Park City's bustling nightlife is filled with concerts, jazz clubs, dancing, and film screenings, and you'll find over 100 restaurants and bars to choose from. Don't forget to stop at High West, the world's only ski-in distillery. And you don't even have to drive. The city's free bio-diesel bus system will get you where you need to go. Of course, the biggest whiskey aficionados will find a ride out to the Blue Star Ranch in the nearby town of Wanship, where the distillation magic occurs.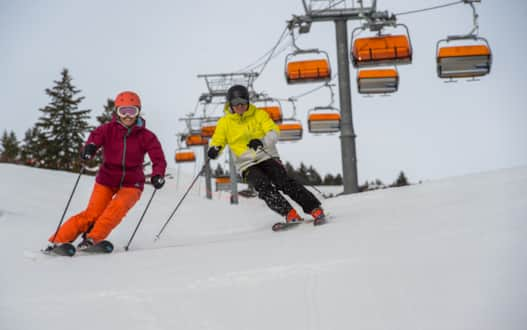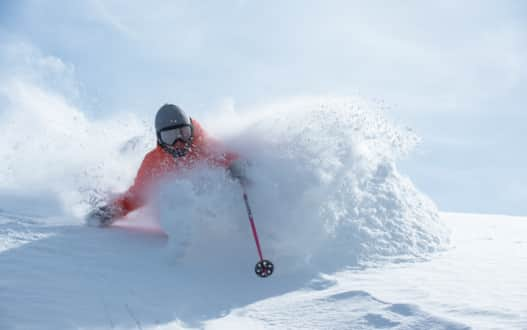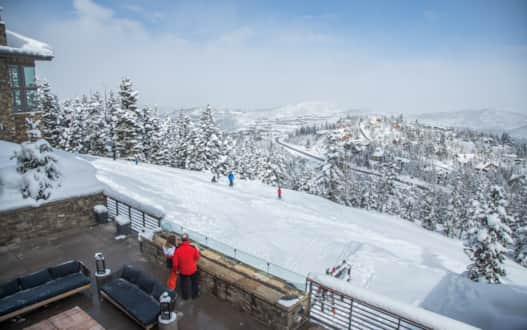 Three Must-See Resorts:
Park City Mountain
Ski the largest mega-resort in the U.S. at Park City Mountain. In 2015, Vail Resorts merged two side-by-side Park City skiing spots — Park City and Canyons — in order to create the largest destination ski resort in the country with 7,300 skiable acres.
The two resorts were then physically joined for the 2015-2016 season via the high-speed, two-way Quicksilver Gondola which soars over Pine Cone Ridge, carrying skiers in eight-passenger cabins the 1.5 miles between Park City's Silverlode Lift and the Canyons's Flatiron Lift. Vail's initial $50 million transformation included other lift upgrades, the new 500-seat Miners Camp Restaurant, and other additions and renovations, making lift tickets well-worth the cost. The Quicksilver Gondola is worth the ride just for the view.
With 38 lifts, over 300 trails, and 14 bowls to explore, you'll never get bored. Pop a few tricks at the seven terrain parks or catch some air in the eight half-pipes (including six natural half-pipes and one super-pipe).
After working up an appetite, grab a bite at one of the resort's many dining options that run the gamut from sit-down table service to fresh, locally sourced meals to places to score a quick bowl of bison chili or a slice of pizza between runs.
Deer Valley
Visitors will find Park City skiing paradise at Deer Valley, a skiers-only resort, which is only a 15-minute walk or three-minute drive from Park City's Main Street. Each year, an average of 300 inches of powder fall on Deer Valley's six mountains — Little Baldy Peak, Bald Eagle, Bald, Flagstaff, Empire, and Lady Morgan. Skiers of every level will love these legendary slopes and five of the six mountains even feature runs suitable for children and beginners.
Tear through 2,026 acres on the resort's 101 different runs. The 21 lifts can carry 50,470 skiers per hour up the mountains to explore 3,000 vertical feet of terrain. Skiers itching for speed will love participating in NASTAR ski racing, which is the world's largest recreational ski race program. Daily races occur on the Dual GS venue most days.
Keep an eye out for three-time Olympian Heidi Voelker on these slopes — she's the mountain's Ambassador of Skiing. Eager skiers will appreciate the First Tracks program which allows private early lift access.
Woodward Park City
This state of the art, innovative resort is the nation's first all-in-one action sports and ski resort expected to open December 14, 2019. Woodward boasts an 125 acre campus with an action sports hub, action sports parks and mountain parks. From lift-accessed snowboarding, skiing and tubing in the winter to biking, skateboarding, BMX, scooter, parkour, cheer and digital media in the summer, the resort is designed to offer a multitude of opportunities for passionate action sports athletes of all ages and abilities to play (beginner to expert).
Woodward Park City will be open year-round, 365 days and nights, and access of the resort will be available through all-access passes, day sessions, lift tickets, drop-in sessions, day camps, lessons, monthly memberships (available now for the introductory rate of $100/month), and special events.
Learn more about Woodward Park City's programs and memberships and to keep up-to-date on its grand opening.
"Though Historic Main Street is charming and walkable, Park City area is much larger than many realize — it has to be to accommodate three large mountain resorts, including America's largest."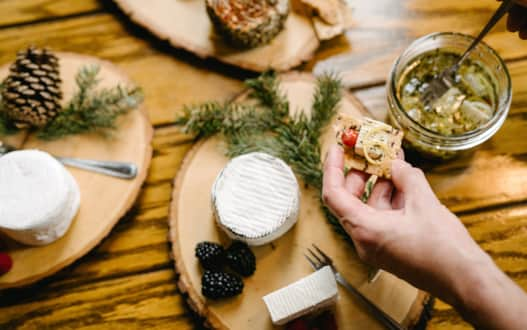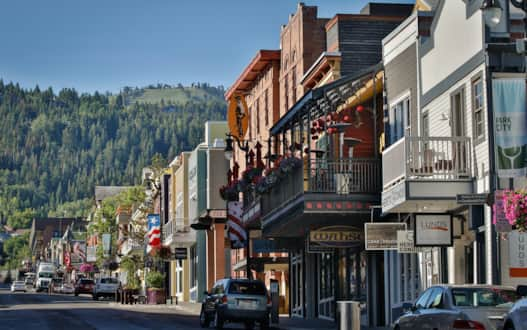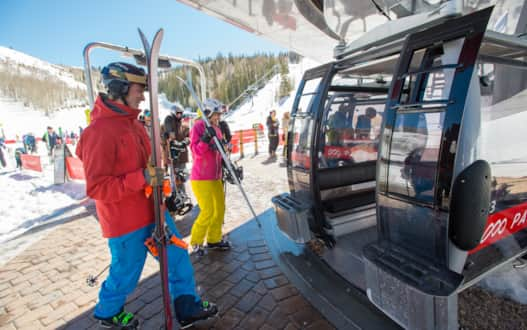 Where to Stay
Staying in Park City is a great way to be right in the heart of the action, with on-mountain options available at Park City's base area and Canyons Village as well as Deer Valley properties. Lodging options are abundant and varied, from ski-in/ski-out slope-side luxury condominiums to hotels and bed-and-breakfasts. Montage and St. Regis at Deer Valley and Waldorf-Astoria near Park City Mountain's Canyons Village are three names that immediately come to mind for your top-tier winter home away from home. But those only scratch the surface. You should also check out Sky Lodge, Park City Hotel, Canyons Grand Summit and the boutique luxury of the Washington School House Hotel.
Though Historic Main Street is charming and walkable, Park City area is much larger than many realize — it has to be to accommodate two large mountain resorts, including America's largest. Even Deer Valley's six mountains stretch beyond the reach of Park City roads, onto the Jordanelle Reservoir side in the Heber Valley. Travelers may find their ideal accommodations in this striking Alpine valley, which also accesses Olympic-caliber cross-country skiing at Soldier's Hollow.
To save on your Park City skiing getaway, be sure to ask about lodging and lift ticket packages, which many properties offer at a discounted rate. Some visitors prefer to stay in Salt Lake City to enjoy big city nightlife and amenities before heading to Park City each day to hit the slopes.
Don't Miss Destinations:
Before Park City was a winter sports paradise, it was a silver mining town. In 1870, the Transcontinental Railroad brought miners who hoped to find the motherlode. Learn about the town's rich heritage at the Park City Museum near the center of town where you can take in tales from a bygone era. Stroll down the streets of Historic Main Street and marvel at the 64 sites listed on the National Register of Historic Places. But you won't see miners today. A walk down modern day Main Street yields opportunities to shop, dine, and enjoy art galleries.
Skiing and snowboarding aren't the only options for outdoor fun nearby. Take a winter zip tour mid-mountain at Park City Mountain Resort for an 800-foot-long ride through the treetops near the Red Pine Lodge area or soar 2,111 feet between Lookout Peak and Red Pine Lodge.

Strap on some snowshoes or cross-country skis and explore the network of nearby trails with a guide. Explore this winter wonderland on a sleigh ride or try your hand at dog sledding behind a team of Siberian huskies. Hop on a snowmobile and roar through the mountains on a guided tour or join an experienced fly-fishing guide to find out what's biting year-round. Soar high above the mountains with a hot air balloon ride or bring the whole family snow tubing.

Spend your day like an Olympian at Utah Olympic Park. This 400-acre park is still used as a U.S. Olympic training site. Sign up for a Comet Bobsled Ride and experience five G's of force with a professional bobsled pilot maneuvering around the track, reaching speeds of up to 60 mph (riders must be 16 or older and reservations are required). Wander through the free Alf Engen Ski History Museum or the 2002 Eccles Olympic Winter Games Museum, or enjoy other activities, including a drop tower and adventure courses.