U.S. Federal Shutdown Information
All of Utah's Mighty 5 national parks will remain open.
Learn more.
More Than Coffee: The Caffeinators of Salt Lake City
Salt Lake City's contemporary coffee shops offer distinctive identities and delicious food, each hoping to make things taste as wild and beautiful as the Utah landscape.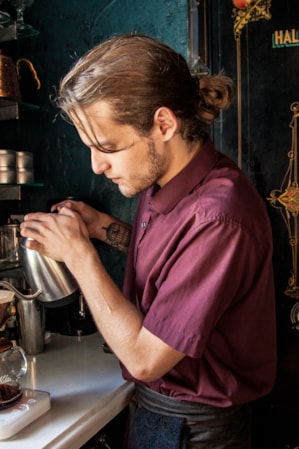 On a quintessential summer Saturday in Salt Lake City, I found myself wandering the popular Craft Lake City DIY Festival in downtown's Gallivan Plaza, empty-handed. I asked myself, "What would make this day perfect?"
The answer was cold brew, of course.
Luckily for me, Utah's newest, brightest star in coffee was a short walk away. Three Pines Coffee, owned and frequently operated by Nick Price, serves the most delicious and consistent coffee on ice. It's concentrated and always changing, has an unrivaled mouthfeel, only made more indulgent by cream. Three Pines prides itself on wandering the maze of exact espresso pH readings, with refractometers lying around like spare auto parts. It pays to be science-y sometimes — which translates to some of the best coffee in Salt Lake City.
Come winter in downtown Salt Lake, the allure of Three Pines is just as strong.
But Nick's coffee shop is just one uniquely shaped part of a bustling community of coffee pioneers in Utah. In my mind, every shop worth visiting performs a specific function in our little local community: Each has its own identity. Perhaps you fit into one, or perhaps you long to be a fly on the wall to observe the range of the city's cultural niches and creative hotbeds.
Good news: You can. Locals proudly call it "Small Lake City" because no matter where they go, there are likely to be people they know personally, or at least recognize from Instagram.
Coffee shops in Utah are the modern town square around which everyone gathers. As a visitor, it's worth paying attention to the baristas, because they just might sit next to you that night over a cocktail. Our service industry folks are close-knit, sharing a passion for food and beverage, advocating for each other on a daily basis. Baristas are kind-hearted, humble folk who offer up pointers on food, good hikes and how to navigate Utah's liquor laws. I know this because I have 10 years of experience working as a barista.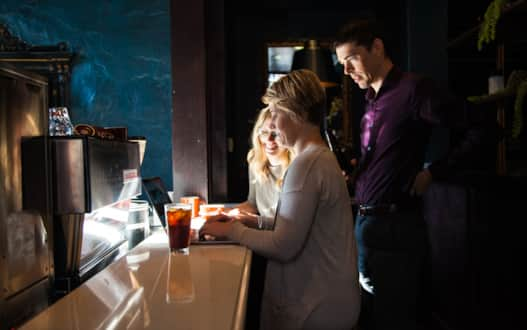 I moved to Utah in 2013, and began my journey through the coffee scene about six months later when I started working for La Barba. In the days when this local, third-wave, trend-setting, home-grown roaster was just a tween (it's now stocked in major grocery chains across the state), I was a barista for the first shift of their first café on the University of Utah campus in 2014. These were simpler times, when the company name was in regular English (Charming Beard), and they used the "Valencia" filter on their Instagram. Now the owners of La Barba have a beautiful, light-filled café in the Gateway shopping destination near downtown, and in 2017 opened a flagship storefront a few miles south in Draper, alongside a craft cocktail bar called Seabird.
Many charming local coffee companies like La Barba faced similar challenges in the early 2000s. A combination of a slow-paced city and the hesitation of its coffee-averse conservative base led many shops to build themselves around a wide offering of products. Food, coffee, tea and smoothies have always had a symbiotic relationship.
"Each of the shops in town has its own identity. Luckily, all those identities overlap through their coffee and delicious food, each with the hope of making things taste as wild and beautiful as the Utah landscape."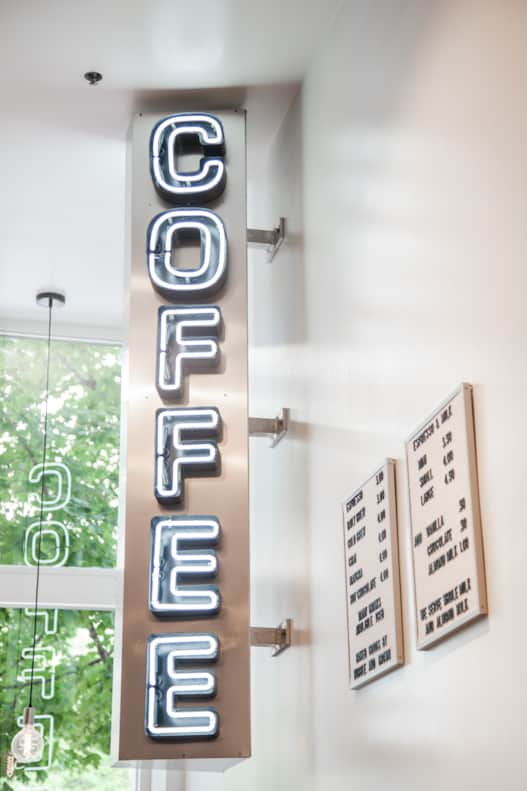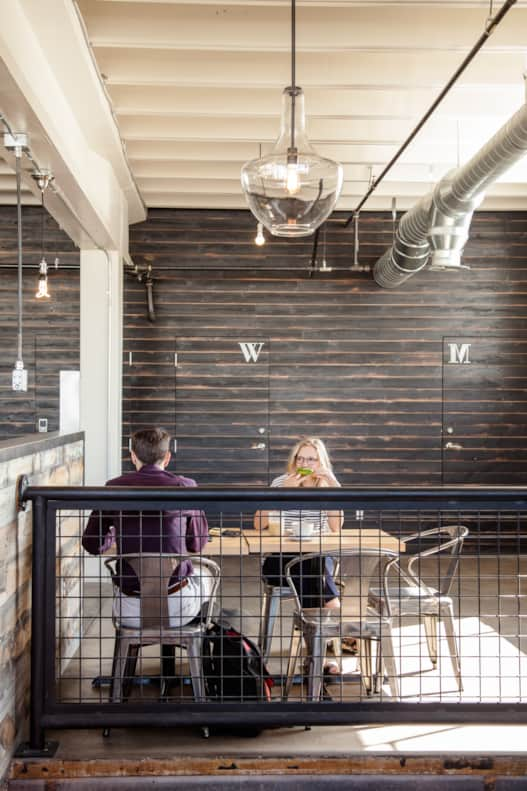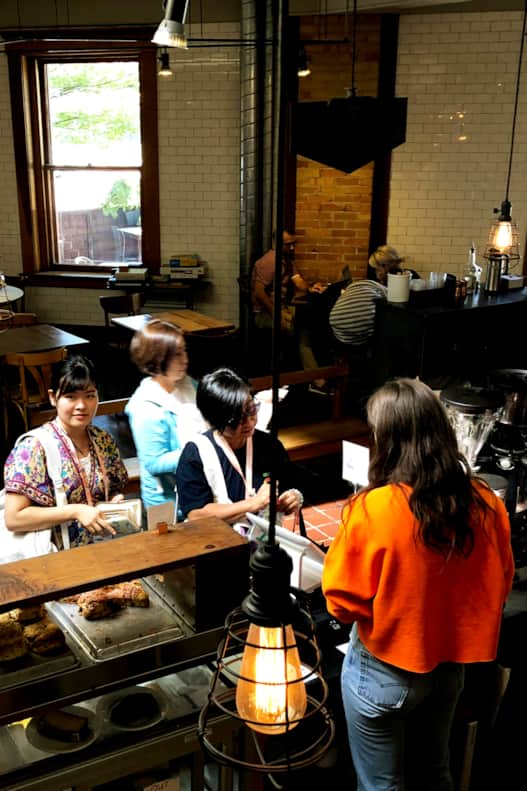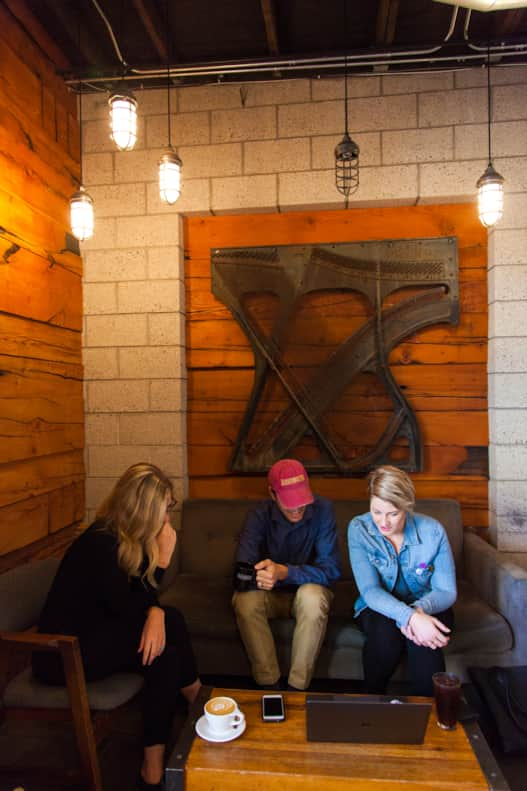 But as national trends developed in the late '90s, food was left in the dust of lattes and soy milk and the two went separate ways. Salt Lake City's shops had to find a path catering to a wide audience where industry trends wouldn't work. Utah's leading coffee shops wouldn't have made it had they offered just coffee, like their influential out-of-state counterparts. Instead, the Utah coffee community embraced the partnership of food and specialty coffee in a different way than before. Luckily national trends followed, and now specialty coffee in a restaurant setting is commonplace across the country.
Coffee in Salt Lake City wouldn't have been a realistic idea if it weren't for something as simple as opportunity. Whether it was a perfect location at the perfect moment, or the perfect opportunity arising from the kind of relationships this community fosters, coffee now has a stronghold in Utah's northern cities, and is slowly beginning to flourish statewide. Each of the shops in town has its own identity. Luckily, all those identities overlap through their coffee and delicious food, each with the hope of making things taste as wild and beautiful as the Utah landscape.
After my time at La Barba, the opportunity to work for one of the most iconic shops in the West came knocking, and I couldn't imagine not taking it. After working for The Rose Establishment for five years, I can confidently say it has been the most rewarding environment of my career. The community The Rose has fostered extends from behind the bar to each chair and table, forming a group of passionate baristas, foodies and regulars that are some of the most inspiring minds in town.
Riding Waves in a Desert
The contemporary coffee industry is comprised of several waves. The first was made up of diners, often called coffee shops, serving full breakfast and deli menus. Think of the coffee shop from "Seinfeld," and you'll understand the first wave. Espresso was rarely found in these diners, until the second wave began to roll in with hulky brass machines and a reinvigorated zeal for cappuccinos swept the nation's metropolitan hubs. Think of "Frasier's" Café Nervosa, where Frasier and Niles ruminate over a misstep or missed opportunity.
During the second wave, people wanted to know not only what makes a good cappuccino, but also where the coffee was grown. Shops like Jack Mormon, Coffee Garden, Salt Lake Roasting Company and Caffe Ibis made up the second wave of the 1980s and 90s, paving the way for local coffee culture, rather than it being some distant rumor of coastal culture, and these Salt Lake City coffee shops remain integral. Coffee Garden lives in legend as the only local shop to push Starbucks out of its neighborhood.
The third wave was ushered into its current glory by Salt Lake legends Cafe D'Bolla and Nobrow Coffee (now reimagined as Blue Copper). Joe Evans of Nobrow and John Piquet of D'Bolla are the dreamers who built the infrastructure of today's expansive third-wave coffee industry, leading companies like Campos Coffee of Australia to settle their first U.S. operation in the heart of Salt Lake City's business district.
Ironically, two of Salt Lake's high-end local roasting powerhouses are within a block of each other. Publik and Blue Copper both have their flagship stores near the intersections of Main Street, West Temple and 900 South, and both operate in unique and inspiring ways. Both these shops exemplify the third wave of coffee: education, honesty and a religious exaltation of the coffee itself.
Publik seized an opportunity to make something great of a giant warehouse in a developing neighborhood. The company's flagship is a behemoth of communal workspace, securing its spot as the environmentally responsible shared workspace coffeehouse of the 21st century. Now, they have more shops: one at Salt Lake's 9th and 9th neighborhood serving full breakfast and lunch menus, another small and bright shop perfect for dog walks and breaks from gardening in the Avenues neighborhood. Most recently, Publik opened another food-focused spot (across the street from the University of Utah's Presidents Circle taking the place of an institution known as Big Ed's) serving burgers and beer in addition to diner breakfasts and bold roasts.
The truth is that opportunity spews right out of the ground in Utah, ringing true to the old adage that this high-elevation desert plain is a promised land: Zion opening her arms to the pioneers who settled their shops here.
Round Table/Town Square
Opportunity knocked 10 years ago when The Rose Establishment opened its doors to the Rio Grande/Gateway neighborhood, southwest of the city's central business district, in a beautiful warehouse space, circa 1910. Hardwood, subway tile, huge windows and an open concept kitchen design made this shop the perfect gesture toward what the coffee community could become: simple, warm, welcoming and of the utmost quality. Erica O'Brien, The Rose's owner, cares a whole lot about everything: from the materials that make up the environment to the ingredients that make up the menu.
The Rose is everything a standard-bearer of a coffee community should be: It's spacious, bright, simple and offers excellent music, diverse food (including gluten-free, vegan and vegetarian items) and a beautiful patio. The chef grows herbs in a rooftop garden. The baristas make everything from scratch, including their twist on the legendary London Fog and cashew milk as a dairy alternative. The team at the Rose presents a carefully curated alcohol menu, featuring local or hard-to-find beers and affordable, delicious glasses of wine. Their beverage program has garnered national attention and respect, growing in the hands of former general manager Cody Kirkland.
The Rose has made its place in the local scene in the decade it has been open by serving a seasonally rotating food menu and a shifting collection of out-of-state coffee roasters. It remains the only shop in town to offer a dynamic range of award-winning and nationally known coffee roasters, each hand selected by its team of expert employees. As general manager, Shaylee has focused their roaster partnerships on a set of guidelines: A close understanding of the growers' and harvesters' labor conditions, a carefully monitored environmental impact from planting to roasting and an intersectional engagement with class, race and gender issues across the whole chain of supply.
The Rose is an opportunity for something truly unique, a space with positive and warm energy that surpasses time and trend, where countless travelers and locals have spent hours of their time WiFi-free. The building itself had been used as a variety of industrial plants, but O'Brien's decade-old project revitalized the space, making it a home away from home for residents and visitors.
The Rose is where I go when I want to be at home with all my friends. Perhaps you'll see me there, often sitting at the counter watching and chatting as baristas whip around, concocting house-made beverages of fresh coffee, tea, curious reductions and elaborate nonalcoholic spirits, emulations and bitters.
Sustainable Sourcing and Conscious Consumption
Ambitious and passionate about social responsibility, seasoned barista Shaylee Syme isn't shy about doing what she can to make change that benefits others. She has a presence that fills any room, and is one of the most joyful people I have ever worked with. Shaylee is a Utah native who started at The Rose Establishment in 2016. With a drive to fill in the blank spaces along the vertical chain of the coffee industry, Shaylee has managed to make use of The Rose's resources to empower customers with knowledge and charity.
"Two of Salt Lake's high-end roasting powerhouses are within a block of each other: Publik and Blue Copper. Both these shops exemplify the third wave of coffee: education, honesty and a religious exaltation of the coffee itself."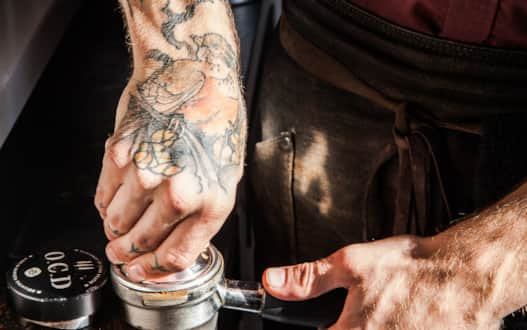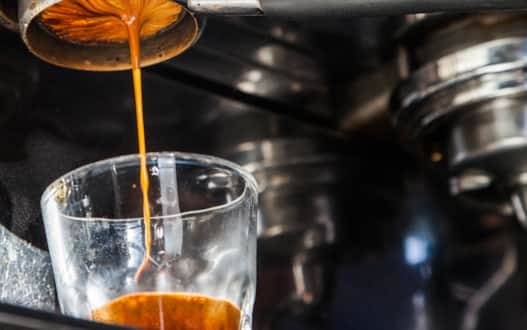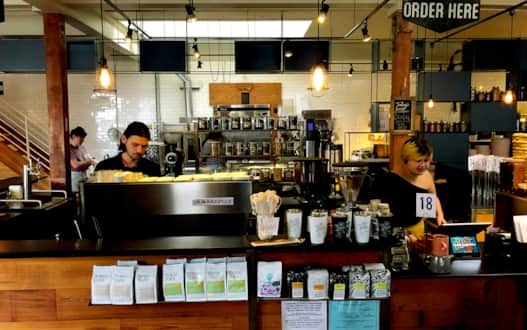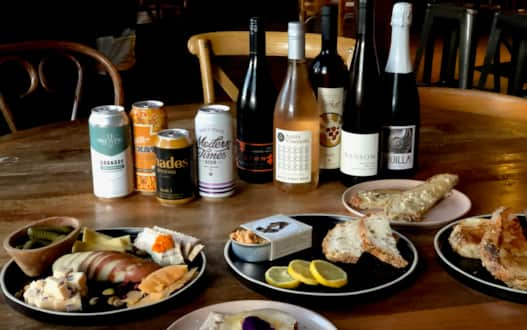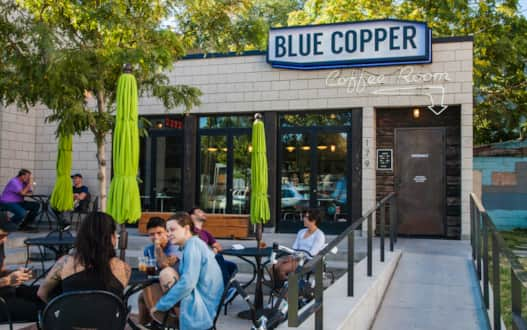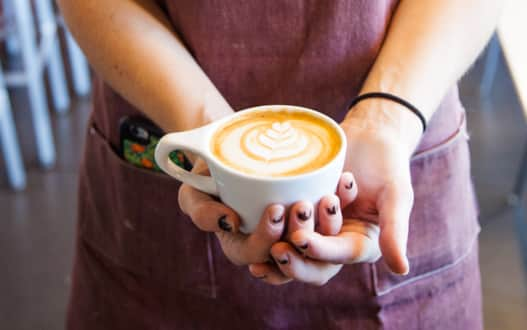 The sustainability of coffee, from production to consumption to its place in economics, remains what she's most passionate about. For example, in 2019, the commodity price determined by the global market fell below $1 for the first time in more than 10 years. This presented a crisis for growers whose livelihood depends on coffee crop exports, contributing to the year's migrant crisis. The United States remains the largest importer of coffee in the world. In 2019, the country saw an international community, some of whom were the very growers keeping the coffee flowing, show up on its southern doorstep hoping for relief.
Shaylee took the opportunity to return some of the profits The Rose created as endpoint consumers to that international community: In the month of August, The Rose donated 10 percent of brewed coffee and whole bean sales to organizations providing pro-bono legal services to children separated from their families at the U.S. border with Mexico. Many of these immigrants had left their coffee farming life behind because it had become economically unviable. More than financial support, she took the opportunity to include The Rose's customers in the crisis by sharing her expertise of the industry through social media activism and educational materials.
Taking her concern closer to home, The Rose contributed to the fundraising efforts of One Small Miracle, a Utah-focused nonprofit organization founded by Matt Pfohl, a local service professional well known in the bar scene. One Small Miracle is self-described as "dedicated to benefiting members of Utah's service industry who are experiencing unplanned and life-altering medical events while uninsured or under-insured." Their vision was to supplement the lack of available employer-subsidized healthcare across the wider food service industry. In a simple matching program, The Rose made a donation to One Small Miracle for each of their legendary house-made cookies sold through a two-week period, totaling some $500 being reinvested in the immediate community.
Shaylee's goals are colored by her belief in "local support first," economically and socially. It's her belief that the choices a business makes, whether product sourcing or hiring practices, should be about localized investment. The charity that The Rose has been able to offer to a broader community began with the desire of Shaylee and others to offer resources and support to local farmers, local industry nerds and local distributors. It's through this hyper-tuned focus on local economic care that The Rose and Shaylee can recognize the needs of fundraising efforts like One Small Miracle or Salt Lake Covid Mutual Aid.
A mutual aid network is just as it seems: People combining their resources and efforts for mutual benefit and stronger communities. Since the pandemic began, followed by The Rose's temporary closure in May, Shaylee has been coordinating with the Salt Lake COVID Mutual Aid network to put the resources of The Rose to use for the benefit of the community. As The Rose waits out the pandemic until brighter days, the mutual aid network has been operating larger fundraising efforts out of The Rose's iconic building in the Rio Grande neighborhood. Using the knowledge and resources The Rose has to offer, the mutual aid network has been able to improve and expand their service of those struggling through the COVID-19 pandemic in the greater Salt Lake Valley.
Since March, the mutual aid network has been providing delivery and basic necessities such as groceries and hygienic supplies to those most vulnerable in our community. The Rose's contribution feels small to Shaylee, but organizers of the mutual aid network believe that even small gestures, such as resource sharing, can make a big difference. The situations which led to the partnership couldn't have been foreseen, yet it was years of practice in "local support first" that led The Rose to see many resource-based needs and inherent value of a mutual aid network.
Opportunities are Waiting
No shop in Salt Lake ever feels wrong: Every time I step into The Rose, Three Pines, La Barba or Blue Copper, I know exactly what experience I will get. Something akin to paradise, achieved through the best coffee in Salt Lake City. The traveler might appreciate this even more, as there's often so much left to guesswork when on the road. Yelp, Google Reviews and others are a sea of competing experiences, but they shouldn't deter you from forming your own opinions.
Imagine choosing a coffee shop like you choose a movie: What am I in the mood for? How do I want to feel? This is how you choose a coffee shop in Salt Lake City.
Opportunities can be big, like summiting nearby Mount Olympus, or heading into the meeting for which you've been preparing for the two weeks. Or they can be small, like visiting The Rose and chatting about whatever's on your mind with whoever you find there, or picking up the perfect espresso at Cafe D'Bolla. Opportunities can be lasting, like getting to know Spencer at Publik Avenues, or Duffy at Blue Copper in the Marmalade District, or Joe at Three Pines. You just might run into any of them at any other café in town, or maybe you'll find them at a bar that night with a daiquiri in hand. These are the people who run the city's caffeine hubs. In a way, they are everyone's best friends. Best friends that you also happen to tip.
So when you visit Utah, let this be your big welcome to Small Lake City. On behalf of the baristas that make it run day after day, I hope you feel at home.
Locations in the Video
Blue Copper Coffee Room

179 W. 900 S. Salt Lake City, UT 84101 (385) 222-7046

La Barba

327 W. 200 S. (Look for Finca) Salt Lake City, UT 84101 (385) 355-4071

Publik

975 S. West Temple Salt Lake City, UT 84101 (801) 355-3161

The Rose Establishment

235 S. 400 W. Salt Lake City, UT 84101 (801) 990-6270

Three Pines Coffee

165 Main St Salt Lake City, UT 84111 (805) 395-8907
Note: CoffeeLab has closed, but the owner is working on his next wildly-inspired undertaking.