COVID-19 Travel
Please adhere to local guidelines for safe and responsible travel, including following the statewide mask mandate.
Read more
Heber Eats
Minutes from Park City, Heber Valley is a basecamp for adventure with none of the crowds! With restaurants, bakeries, yurt dining and, even, food trucks by firelight, Heber Valley's burgeoning food scene is now as exciting as its outdoor offerings. Fuel your adventure, and find out how to pair #HeberEats with your next adrenaline-infused activity.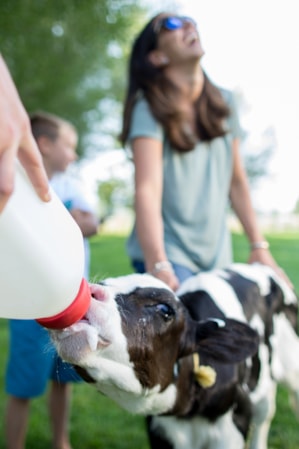 In Utah, locals know how to pair their food with their adventure. Heber Valley (bisected by the thoroughfares of Heber City and Swiss-inspired Midway) is their go-to place for escaping the holiday crowds and finding delicious snacks, gourmet meals and, of course, adventures. Just 20 minutes from Park City's Main Street, Heber Valley is a base camp for skiing, hiking, biking, fly fishing, snowmobiling, horseback riding (the Sundance Film Festival) and combinations thereof (search: Skijoring) and provides all the fuel for your adrenaline-based and more relaxed activities.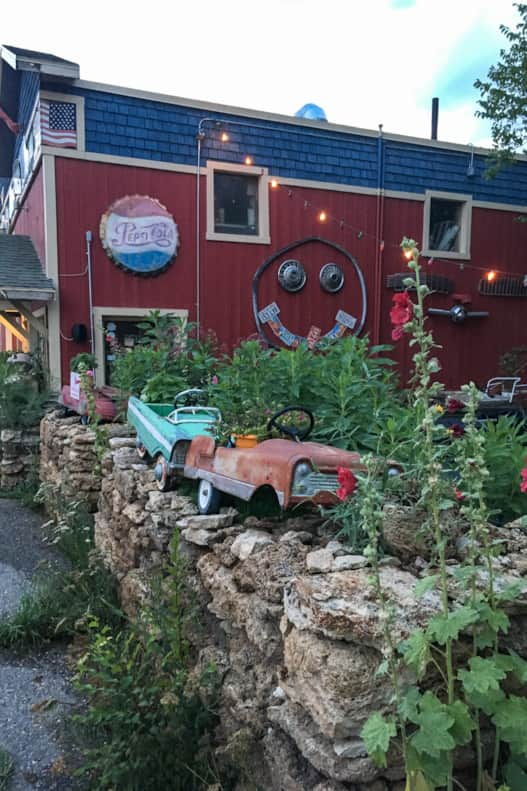 Fill'erUp Coffee Station (201 E. Main St., Midway) located in a converted gas station on the way to the Homestead Crater boasts the best coffee and cocoa as well as enough cars, car parts, oddities and knick-knacks to keep kids happy while parents fuel up for the day. Stick your pal on a "donkey stool," and comment on his … matcha latte. Baked items, ice cream and sandwiches are also available.
Bakeries abound in Heber Valley, including, the delicious and adorable Midway Bakery on Main (206B, W. Main St., Midway), which features its deservedly famed cinnamon rolls along with other mouth-watering pastries and hearty rounds. If you want food to match the Alpine feel, then Belle's Bakery (734 W. 100 S., Heber City) has classic French-inspired sweets to transport you. However, if you're a visiting or recovering Texan who just needs her Tex-Czech fix, make a morning dash to Dottie's Kolaches (95 S. Main St., Heber City) before they run out.
For something more hearty but just as delicious, order the Skillet Breakfast at Cafe Galleria (101 W Main St, Midway). Your pick of three ingredients will be layered, prepared and served hot in a cast-iron skillet. Warning, fork fights will ensue between you and your guests. So, pick your meal companions accordingly. Cafe Galleria is better-known for its bagels and, even, its fresh pasta but, honestly, it's leftovers from the skillet that you'll be craving after your snowshoe or hike.
If you're heading out to watch the Biathlon World Cup at Soldier Hollow (the toughest winter event for anyone who's ever strapped on skis, hiked a mountain trail and then paused to shoot a target the size of an Oreo) or enjoy a much-calmer summer picnic at the quiet, burbling Cascade Springs, then stop first at Heber Valley Artisan Cheese (920 River Road, Midway) to pick up a selection of the Koehler Family's locally-produced cheeses, jams, ice creams and other foods. Can't decide which to choose? Kids will love the Vanilla Cheddar, which, surprisingly tastes (in a good way) like ice cream. The Snake River Sharp Cheddar, nicknamed "The Baked Potato Cheese" will make you pull out the raclette, and the fresh Juustoleipa, with or without jalapeno jam, will have you learning to pronounce the Finnish Juustoleipa so you can ask for it again. Be sure to check the schedule for special tastings and seasonal events, such as Snowshoe with the Cows. If you can't make it to the farm, several of its varieties are sold in many local grocery stores.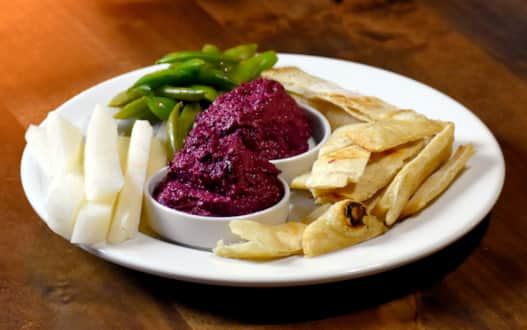 For more sit-down restaurant options after playing at Deer Valley or before touring the magical Midway Ice Castles, you can warm up by the fire at Midway Mercantile (99 E Main St, Midway). The beet muhammara appetizer is as delicious as it is unexpected, and standard avocado toast is elevated with smoked salmon. Be sure to pair it and the Utah trout with a glass of sauvignon blanc. If you've just finished mountain biking on the Coyote Trail, then head to The Old Goat (650 W. 100 S., Heber City) in Old Town Heber, an area of historic buildings that likely serve as a ghost town movie set except during mealtime, when this charming eatery is packed with guests hungry for American fare done exceptionally well. For another example of mixing historic places with modern cuisines, chefs and spouses Vanessa Kibble and Ashley Chapman have brought their talents to Main Street Social (98 S. Main St., Heber City) where you can enjoy farm-to-table plates in restored historic cottages. Note: most Utah dining tops out at upscale-casual, which loosely translates to hiking boots, optional, and there's always room to stow your backpack.
Although you could rough it on your next Utah adventure, there's no need to. With its proximity to Park City, Salt Lake and Provo, Heber Valley has amazing places to eat to match and even elevate whatever you're doing.