U.S. Federal Shutdown Information
At this time, all of Utah's national parks, monuments and recreation areas remain open.
Learn more.
See the World, Change the World
Guide and business owner Dean Cardinale makes a difference where he leads treks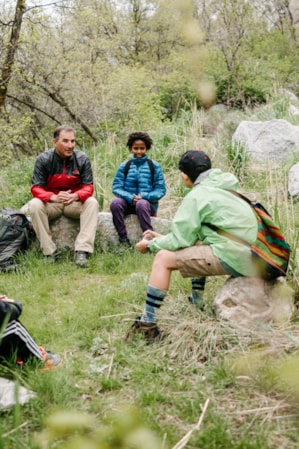 Dean Cardinale's catalytic idea for the Human Outreach Project was simple, yet impactful: Trekkers could — and should — give back to the communities in which they travel.
Cardinale, the owner and head guide of World Wide Trekking, leads expeditions in Nepal to the Everest basecamps, in Tanzania through the safari deserts, in Peru among the awe-inspiring Andes, and at home, right here in Utah.
During his more than two decades of guiding, he has seen abject poverty and the need for humanitarian relief firsthand. After repeat trips, Cardinale began to make connections and suss out the critical needs for broader access to education and health care in the areas he was guiding. So the seeds for the Human Outreach Project were sown well before it received 501(c)3 designation in April 2007.

"Most of our work is to empower and help the youth in the areas surrounding expedition sites," Cardinale says. "I don't think I would have started the Human Outreach Project if I didn't go to the same places again and again."
"In the near future in Utah, HOP will bring youth from low-income families to the outdoors to enjoy what the Wasatch Mountains affords."
– Dean Cardinale
World Wide Trekking offers adventurous getaways with a panache of luxury and a focus on safety and loving challenge to single travelers and groups. Cardinale launched the company in 2006, but had been guiding for 10 years prior to that.
Cardinale operated the WWT for the first five years out of employee housing at Snowbird Ski & Summer Resort. There, he worked as a ski patroller and avalanche forecaster for more than two decades. During the summer, though, he leads expeditions the world over. If you are searching for a unique trekking adventure, World Wide Trekking has an expedition that is sure to excite.

But it wasn't until crisis arose that the Human Outreach Project was born. Cardinale's friend and guide in Nepal, Ang Pasang Sherpa, who assisted Cardinale on a successful summit of Everest in 2005, passed away tragically in an avalanche. Cardinale raised funds on behalf of HOP to help the Pasang's wife and three children recover in the short- and long-terms. This gifting opened the door for future projects in Nepal, beginning with supplies to benefit the Himalayan Children's Foundation, Kunde Hospital, and Namche Dental Clinic in 2007. The scope quickly broadened to include efforts in Tanzania and Peru, where World Wide Trekking leads expeditions. Not only are Dean Cardinale expeditions extraordinary; so is his giving.
Over the past 10 years, Cardinale has become a giving guru of sorts, developing and implementing best practices for philanthropy. "You always want to do your giving thinking about a few key factors: Is this appropriate for the area? Will this benefit multiple people? Will you do no harm?" Cardinale says.

"One of the things that I think is so critical is that you visit and revisit the area to check in on your projects. You have to establish long-term commitments with the communities and the people on the ground and ensure that things are being maintained," Cardinale adds.

The Human Outreach Program's 2017 annual report states that these projects are a collaborative effort to develop feasible solutions which will eventually help the programs scale and become self-sustaining.

After five years of implementing projects in Nepal, Tanzania, and Peru, Cardinale realized that as a guide in Utah, he should expand to assist people at home. In 2013, HOP targeted veterans with the help of the Veterans Administration and assisted eight families in a significant state of emotional and financial need with help for the holidays. In 2016, they raised the number to 31 families, granting them a holiday experience they wouldn't have had otherwise.

In the near future in Utah, HOP will bring youth from low-income families to the outdoors to enjoy what the Wasatch Mountains affords. "The natural environment had such a profound effect on me growing up, I want to share this with kids who might have never been, even though it's right in their backyard," Cardinale says.

More information about the Humanitarian Outreach Project can be found by visiting www.humanoutreachproject.org. You can also hire Dean Cardinale as a guide at World Wide Trekking by visiting www.wwtrek.com.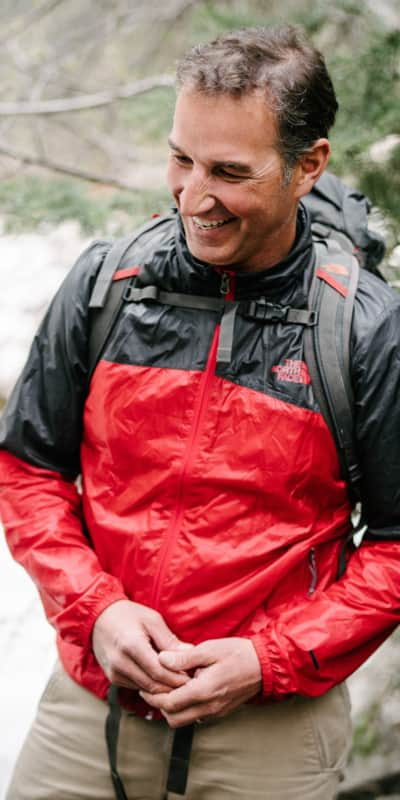 Mapping the Human Outreach Program
A sampling of some of the projects launched during HOP's 10 years of philanthropy.
Nepal
• Continuous supplies and volunteer hours have benefited the Himalayan Children's Foundation, Kunde Hospital, and Namche Dental Clinic
• Educational savings accounts opened for children of Ang Pasang Sherpa
• HOP, along with World Wide Trekking, facilitated the Moran Eye Center and Himalayan Cataract Foundation as they performed cataract intervention surgery
• For the Nepal Earthquake Relief effort, HOP immediately recruited and supported four surgeons to provide advanced medical care
Peru
• Medical, hygiene, and school supplies delivered to the HoPe Foundation in Machu Picchu
• Sewing machines delivered to provide a means for income generating crafts, one to a woman's home and one to a small village
• Clothing, school, and hygiene supplies are delivered to the San Juan De Dios Clinic Home
• Chocolata Festival launched in Pashpa, supplying children with gifts and chocolate to enrich the holiday

Tanzania
• Medical supplies delivered to the Usa River Medical Clinic in Tanzania
• Volunteers purchased two cows and built a stable for the Kilimanjaro Children's Joy Foundation
• HOP bought land and built an orphanage, Kilimanjaro Kids' Community. HOP maintains continued efforts in purchasing a vehicle, installing a rainwater collection system, and implementing a solar panel and battery charging system, among other projects

USA
• The Veterans Holiday Outreach Program provides groceries and gifts to Vets in need in Utah
• Programming in the works to bring youth from low-income families on wilderness excursions in the Wasatch Mountains