U.S. Federal Shutdown Information
At this time, all of Utah's national parks, monuments and recreation areas remain open.
Learn more.
Utah's Unexpected Pit Stops
11 Mini-Adventures for Road Trip Layovers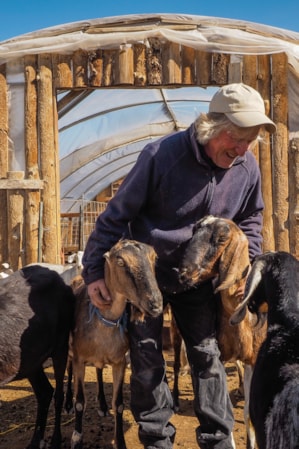 You're doing it wrong if you think road trip pit stops are boring layovers on your way to more exciting destinations. You need to refuel, eat, answer the call of nature and stretch your legs anyway, so why not make them into mini-adventures? Even if you've lived in Utah your whole life, you may not know about some of these lesser-known points of interest and foodie finds in Central and Southern Utah. Consider checking out these unexpected pit stops next time you're traveling to one of Utah's many parks, forests, lakes and other natural wonders.
(Bonus points for doing the full loop from Ephraim to Redmond.)
1. Granary Arts, Ephraim
86 North Main Street
Named by USA Today as one of the country's best DIY art spaces, you'll be pleasantly surprised to find this cultural gem exists in Ephraim, not as you might have expected on Manhattan's Upper East Side. Granary Arts was cofounded by Amy Jorgensen and Kelly Brooks in 2012 to provide exhibit space for local, regional and international artists and to offer art education opportunities for the students and communities along the Sanpete Valley. Current and past exhibitions include multimedia works with subject matters ranging from an Antarctic video installation projection to neighborhood lawn gnome displays. Admission is free and the gallery is open Wednesday through Saturday from 11 a.m. to 5 p.m. Add a stop in nearby Spring City at one of the art galleries or studios, such as Horseshoe Mountain Pottery (Read: "Gleaning a Small Town's Harvest").
2. Mesa Farm Market, Torrey
700 West SR-24
You won't see this modest little outpost on the pages of Travel + Leisure because it's one of those places you'll either stumble upon on your way to Capitol Reef National Park or you'll hear about it through word-of-mouth. This family farm market is open daily from 7 a.m. to 7 p.m. from the end of March through October. They serve and sell fresh organic fruits and vegetables, salads, farmstead goat cheeses, yogurts and artisan breads made fresh daily in a wood-fired oven (Read: "Artisan Cheese in Red Rock Country"). While pesto may have originated in Vernazza, Italy, you'll enjoy the best sampling of it here. And their aged Mesa Tomme is a French semi-hard alpine-style cheese that boasts a pale smooth texture and is a favorite of Salt Lake City food purveyors. While you're in the neighborhood, swing by the new Etta Place Cidery, located just west of the Sandcreek RV Park and Campground on UT-24. Made with apples from some of Utah's oldest orchards, here you can imbibe on some heritage hooch.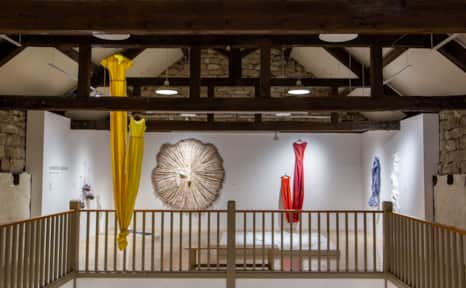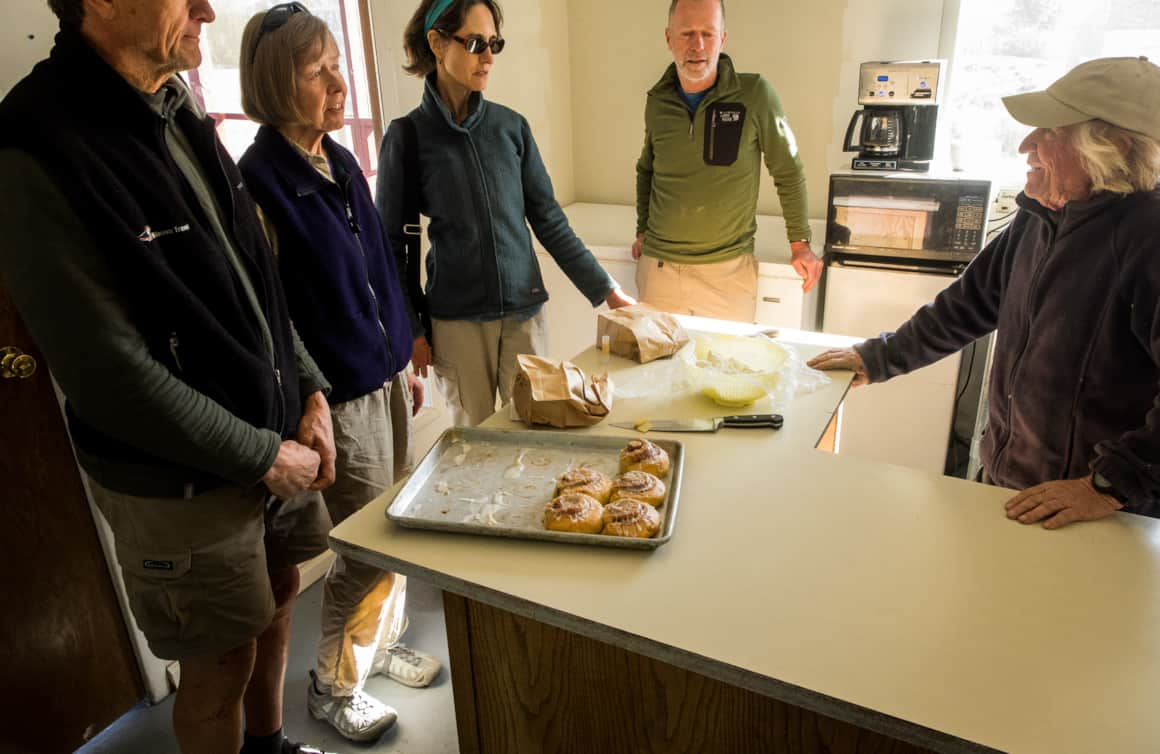 "Named by USA Today as one of the country's best DIY art spaces, you'll be pleasantly surprised to find that Granary Arts exists in Ephraim."
3. Twin Rocks Trading Post, Bluff
913 Navajo Twins Drive
Whether you're on your way to Bears Ears National Monument, the Four Corners Monument or Monument Valley Navajo Tribal Park, a stop at Twin Rocks Trading Post is worth your while. You'll want to stop to take photos of the two strikingly similar rock pillars, known as the Navajo Twins anyway. As long as you're admiring the binary monoliths, take a stroll through the trading post to shop for handcrafted Native American and Southwest art. They have folk art, pottery and paintings, along with Navajo baskets and rugs. You're in luck if you're hungry because there's also a cafe next door that serves breakfast, lunch and dinner seven days a week (hours vary during summer and winter) with specialties like Navajo Tacos made with fry bread and vegan rice bowls.
4. Toadstools Hoodoos, Big Water/Kanab
Toadstools Trailhead Highway 89
The Toadstool Hoodoos are an oft-overlooked and underrated adventure break between Lake Powell and Kanab. The trailhead is roughly 1.5 miles west of the Paria Ranger Station on Highway 89. An easy 1.5-mile out-and-back hiking trail leads to more than a dozen toadstool-shaped red sandstone formations that seem to have emerged straight from a wizard's invocation. However, it actually took 30 million years of erosion to create them. These geologic wonders are just within the southern boundary of the Grand Staircase-Escalante National Monument.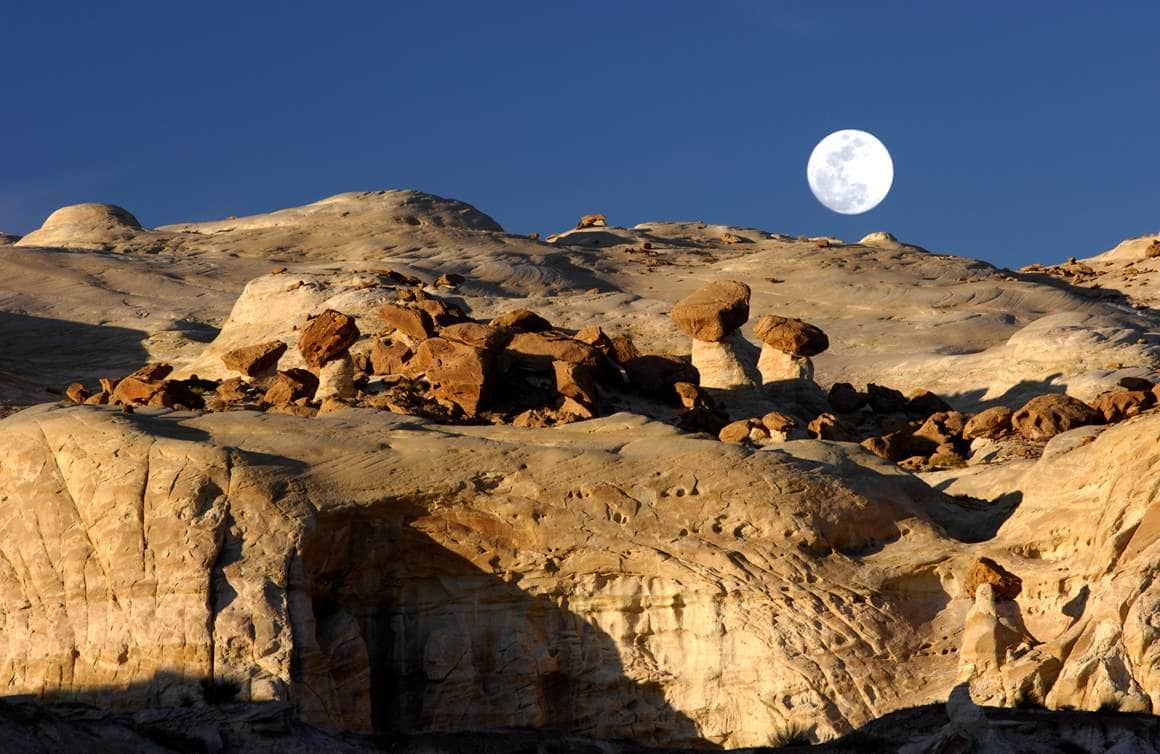 5. Rocking V Cafe and Art Gallery, Kanab
97 West Center Street
Chances are you'll be hungry after your visit to the Little Hollywood Museum, Antelope Canyon, Best Friends Animal Sanctuary or The Wave so you'll be delighted to discover that Kanab's Rocking V Cafe is a desert oasis. Everything is aces from the food and the art to the vibes and the jams. There are plenty of options on the menu for carnivores, of course, but they also have an impressive array of vegetarian, vegan and gluten-free fare. The owners encourage visitors to enjoy their time there leisurely and WiFi-less-ly and do their part to be good stewards of the planet by composting, recycling, upcycling and conserving water usage (Watch: "Kanab Dining and Dark Skies"). They're open year-round Thursday through Monday from 11:30 a.m. to 10 p.m.
6. Grafton Ghost Town, Grafton/Rockville
GPS Coordinates: 37.167590, -113.081836
Surely you won't be able to pass up the opportunity to see a ghost town when you're near Zion National Park. Not to worry, despite what its name implies, it's actually more of an abandoned town, than a conclave of haunted limbo souls. However, some visitors claimed to have had spooky experiences while there. Grafton was settled in 1859 to farm cotton, but in 1862 the Virgin River flooded and washed away the entire town and by 1866 it was completely vacated. Since then, it has become a famous ghost town destination as well as a Hollywood movie set, notably appearing as the backdrop for scenes from 1969's "Butch Cassidy and the Sundance Kid" and 1979's "The Electric Horseman" — both starring Robert Redford.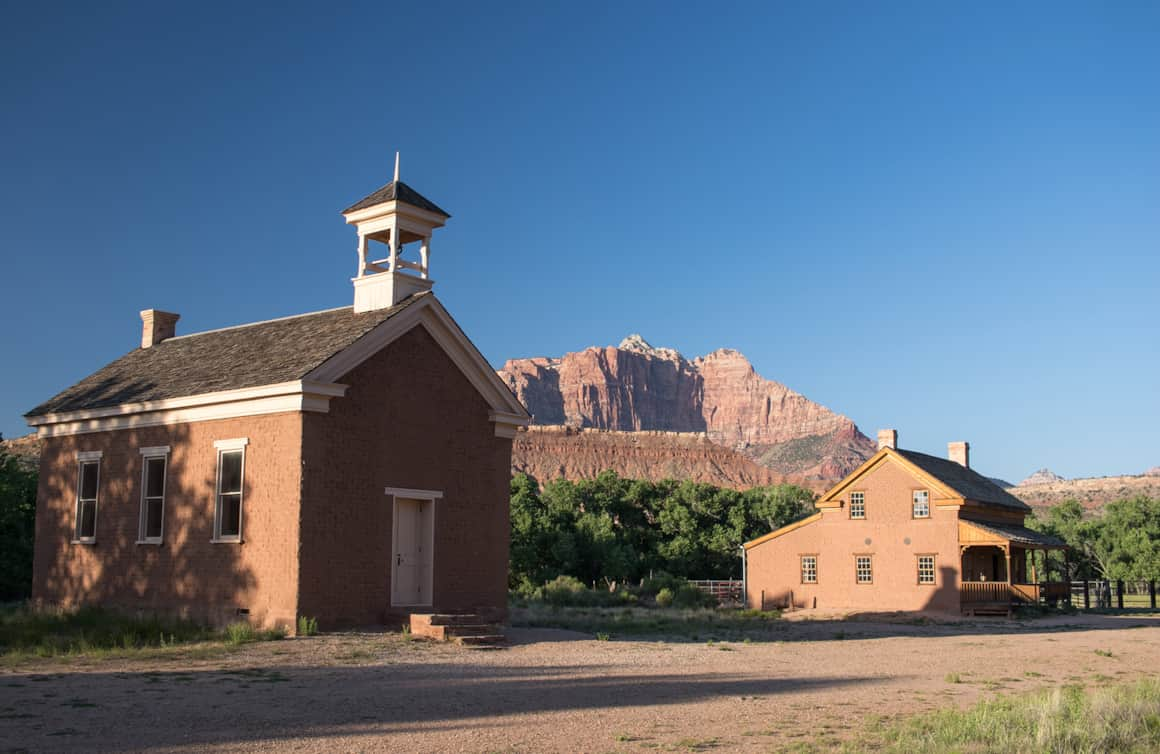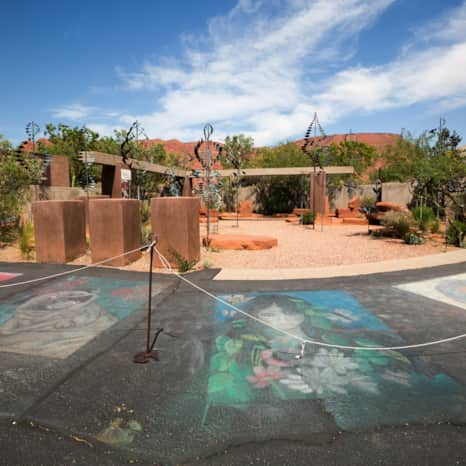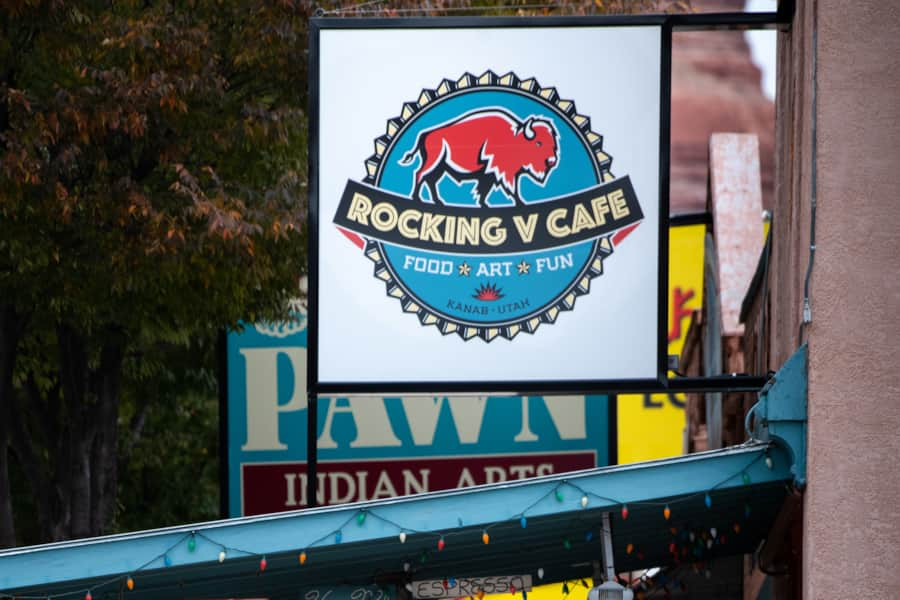 7. Kayenta Art Village, Ivins
851 Coyote Gulch Court
The best part about this place is that it feels like a secret because unless you are looking for it, you might not know it's there. On your way to or from Snow Canyon State Park, be sure to make time to explore the treasures of this bohemian village. There are art galleries, a spa, cafe, theater, arboretum and outdoor labyrinth. Do yourself a favor and go to Xetava Gardens Cafe (open daily, hours vary) during brunch on the weekend so you can nosh the Heaven Waffle — an organic Belgian-style waffle, served with fresh berries, organic peanut butter, agave nectar and homemade whipped cream. Pair it with a Lemonade Mint Supreme or some brown bean life juice from the full espresso bar and then take a stroll in the Desert Rose Labyrinth.
8. The French Spot, Cedar City
5 North Main Street
Cedar City isn't too far from Bryce Canyon National Park or Cedar Breaks National Monument, so chances are you'll stop there along the way (Read: "24 Hours in Cedar City"). Cedar City mostly features all-American eateries, but if you're after something a little more avant-garde, head to The French Spot. This unassuming family enterprise is more cabana than cafeteria, but don't let its subtle stature fool you. It features haute cuisine from a French Michelin star chef. Get a salad if you must, but do not miss the crêpes and seasonal tarts made with local, fresh organic fruits. They're open Monday through Saturday 10 a.m. to 9 p.m. and Sundays 10 a.m. to 8 p.m.
"The best part about Kayenta Art Village is that it feels like a secret because unless you are looking for it, you might not know it's there."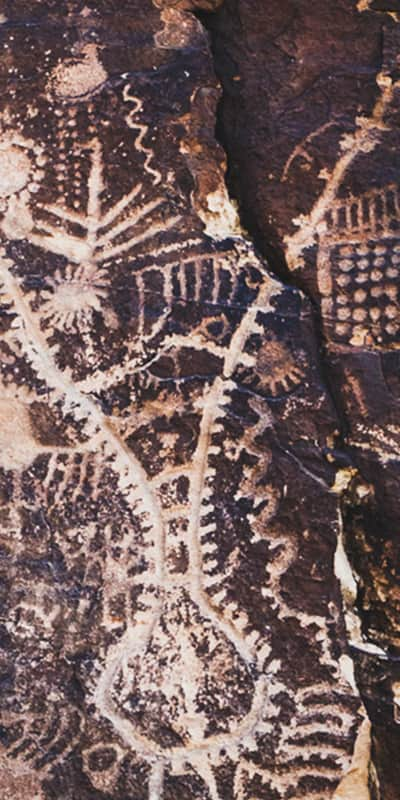 9. Parowan Gap Petroglyphs & Dinosaur Tracks, Parowan
Petroglyphs: 37.909722, -112.985556
Dinosaur Tracks: 37.896944, -112.950833
Chances are you've driven past Parowan a bunch of times on your journeys north or south to Brian Head Resort, but have you ever stopped to check out the Parowan Gap petroglyphs or the dinosaur tracks? This detour is a quick 15-minute drive from Exit 75 on I-15 and makes for a fun diversion. No one knows for sure how many centuries have passed since the Parowan Gap petroglyphs were first etched by the native peoples of the area, but in 1849 the Parley Pratt Expedition discovered them. What makes this particular cache so interesting is its plethora of geometric designs, as compared to the more commonly depicted human and animal figures. The bonus on this stopover is that you can also see dinosaur tracks. They are about two miles east of the petroglyphs. You can see a Hadrosaur's footprints that have been there for approximately 65 to 75 million years.
10. The Creamery, Beaver
165 South 500 West
Here's the deal. The fresh milk, cheese and ice cream you can get at The Creamery is life-changing and you may find it difficult to go back to the regular stuff. You can absolutely taste the difference, plus your patronage supports Utah family farmers. Not only can you have breakfast, lunch or dinner at their full-service cafe, you can also buy fresh local cheeses and other tasty Utah-made goods at the shop. After you've had the best grilled cheese sandwich of your life and a scoop or three of your favorite flavors of ice cream, grab some bags of squeaky cheese curds for the road and challenge yourself not to eat them all by the time you get to Fishlake National Forest. The Creamery is open daily year-round but hours vary.
11. Redmond Salt Mines, Redmond
2725 North 100 West
Have you ever wondered how salt is harvested? Good news, you can take a tour of the Redmond Salt Mines (Est. 1958) in Redmond, near the Manti-La Sal National Forest, and fill your brain with salty facts. Fun fact: salt was so valuable in ancient Rome that soldiers were often paid with it and when a soldier wasn't doing his job well enough, they would say, "he's not worth his salt." On the tour, you'll take a special bus down to roughly 400 feet below the Earth's surface and you might even get to experience some dynamite shooting. Perhaps the most exciting part of the tour is when you get to hunt for a chunk of salt to take home with you, though you are limited to what you can carry. Before you leave, stop by the storefront to load up on Real Salt products to your heart's content. They are open year-round, but you have to call ahead (435) 529-7402 to book your tour.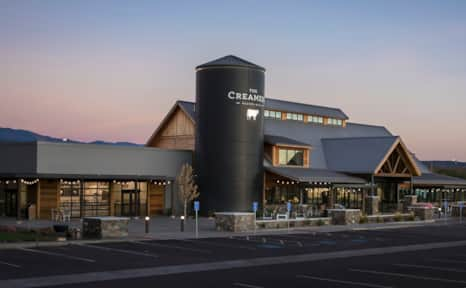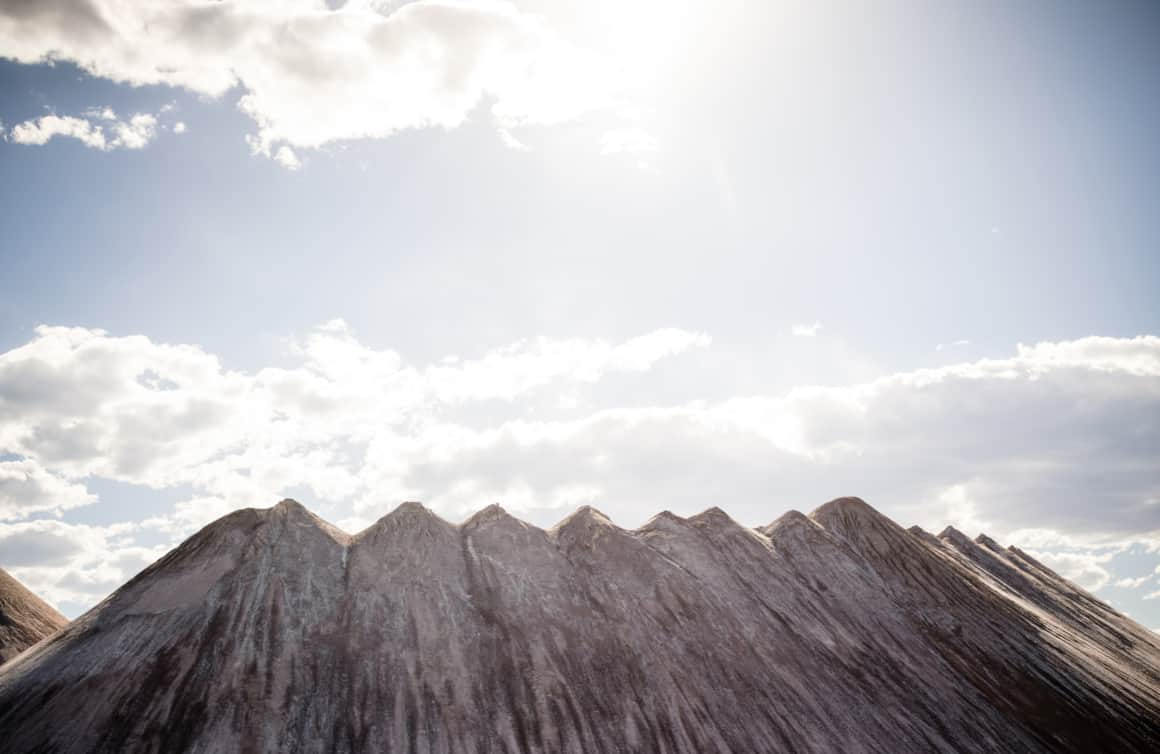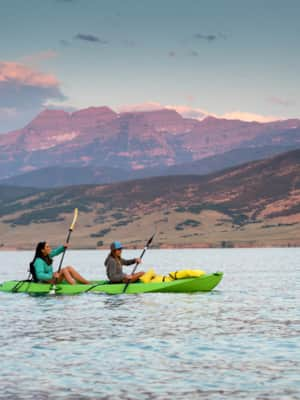 How to Slow Travel in Utah
Avoid the mad scramble and consider slow travel as a better approach to your Utah trip.