Movies Filmed in Utah: Plotting a Cinematic Drive-Through
Follow a Germany-based film enthusiast on her road trip to some of Utah's most iconic silver screen backdrops.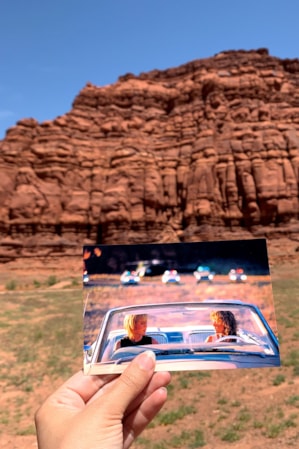 Thelma and Louise on the edge, Forrest Gump at the end of his endurance run, the crash landing on the Planet of the Apes — these iconic film moments are all particularly memorable due to epic cinematic scenery.
Utah's unique landscape — from its salt desert to the mountain peaks of the Rockies to red rocks of all shapes — has made the state a popular backdrop for filmmakers since the era of Hollywood's beloved Westerns. On screen, Utah has slipped into countless roles, sometimes as different states or even different planets.
As a long-time film enthusiast and creator behind the German Instagram account, @filmtourismus, I took an extended road trip through Utah and its storied film history.
Where Jim Carrey Shed a Few Tears
When I first arrived at Salt Lake City International Airport, I spotted a few locations from the classic 1994 comedy, "Dumb and Dumber." At Gate 4, Jim Carrey — alias Lloyd Christmas — said goodbye with a heavy heart to Mary, who had just met him and shortly afterwards left her suitcase in Hall B2. This scene depicts a momentous event that really gets the chaotic story going.
My trip led me to the center of Salt Lake City, where I passed the impressive Salt Lake Temple, the granite Pioneer-era edifice that's a sacred site to members of The Church of Jesus Christ of Latter-day Saints. I headed to another film location: The Smith Apartments (228 S. 300 E), whose outside scenery served as the home of Lloyd and Harry (Jeff Daniels) in "Dumb and Dumber." A tip: The delicious Gourmandise Bakery is right next door, and its pastries are worth a visit.
Other cinematic Salt Lake City backdrops include East High School, where Zac Efron and Vanessa Hudgens fight for the leading roles in the "High School Musical" Disney franchise. Worth a visit is the classical architecture of the Utah State Capitol (350 N. State St.), which stood in for the United States Capitol in Washington, D.C., in 2003's "Legally Blonde 2: Red, White and Blonde." As I walked up the steps, I knew I was following the path of Elle Woods (Reese Witherspoon).
A Stinking Alien and Jack Sparrow Alone in the Salt Desert
The next day's itinerary offered a side trip to Utah's West Desert, and it's while driving on Interstate 80 that the classic road trip feeling quickly set in. I saw the turquoise waters of the Great Salt Lake beside me and the white-capped Rockies in the rear-view mirror as I drove a dead straight road through a huge salt desert. My destination was the Bonneville Salt Flats.
In the movie "Independence Day," Will Smith as cranky Captain Hiller, in one of the actor's most legendary roles, pulled an unconscious, stinking alien behind him as he headed toward Area 51. Later in the movie, there's a big showdown in the fight against the aliens.
"Independence Day," and its 20 years-later sequel, "Independence Day: Resurgence," were filmed in this barren landscape. But another important character, Captain Jack Sparrow (Johnny Depp), also landed on the salt flats, together with his Black Pearl, in "Pirates of the Caribbean: At World's End."
In "The World's Fastest Indian," Burt Munro (Anthony Hopkins) dreams of participating in Bonneville Speed Week, the real-life speed race that takes place in August, as conditions allow.
Driving is only allowed on the salt flats when the crust is very dry. This, unfortunately, wasn't the case during my visit; deep traces in the salt crust revealed that some vehicles ran into trouble and had to drive out again.
Tip: Contact the Bureau Land Management in advance to find out if driving on the flats is permitted. The glow of the white surface can appear deceptive, while the ground under the thin salt crust might still be muddy. The best places to photograph the Salt Flats might be from I-80 rest areas or from the tarred Leppy Pass Road, located off Exit 4, where a parking area at the end serves as the entry point to the Bonneville International Speedway.
Welcome to Con Air
From the Bonneville Salt Flats, it's only 10 minutes to Wendover, where the Wendover Airfield is bursting with film history. Scenes from "Independence Day," "Jurassic Park III," and the 2003 film adaptation of "Hulk," were all filmed at this historic World War II outpost, as well as the action-thriller, "Con Air," starring Nicholas Cage.
Although the film was released in 1997, almost all the locations of the fictitious Lerner Airfield on the South Base of the former military site are recognizable: The hangars and warehouses, the long barbed wire fence, and even the tower. It's a replica of the airfield's original tower, into which the DEA agent's Corvette crashes in the film. Visitors can climb the tower for a panoramic view.
To visit South Base, visitors should register in advance (call 435-665-7724) for an all-access tour. At the airfield's main building is the Jailbird, the Fairchild C-123 Provider transport aircraft, featured in the movie.
A special discovery that I didn't expect was the historical swimming pool, only a few minutes away from the airfield. Here Steve Buscemi, as serial killer Garland Greene, speaks and sings with a little girl who, thankfully, is spared. The swimming pool, which opened in 1943, and was in operation until the 1980s. Here and at other "Con Air" locations it almost seemed as if the film crew had just left.
"I headed back to Salt Lake City and then turned south to visit the stomping grounds of actor/director Robert Redford, who embodies Utah's film history."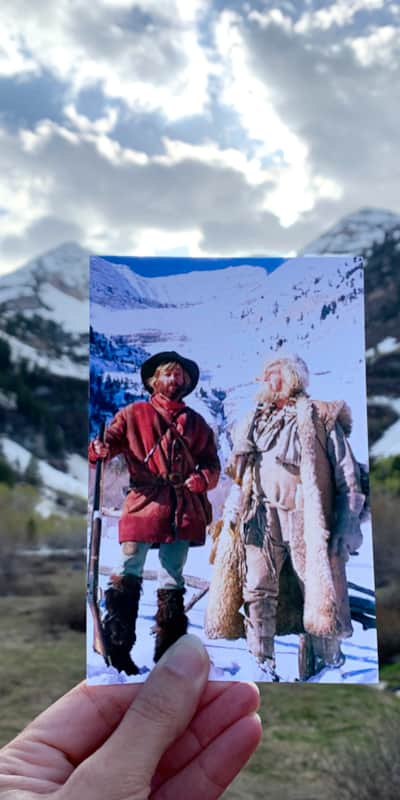 Robert Redford and His Love for Utah
I headed back to Salt Lake City and then turned south to visit the stomping grounds of actor/director Robert Redford, who embodies Utah's film history. Redford fell in love with Utah scenery early in his acting career and then claimed the state as his adopted homebase.
As the Sundance Kid in 1969's "Butch Cassidy and the Sundance Kid," Redford made his international breakthrough in the film that was mainly shot in southwestern Utah (more about that to come). It was around this time that Redford purchased Timp Haven, a rustic ski resort at the foot of Mount Timpanogos, which he transformed into the Sundance Mountain Resort (Watch: Robert Redford Sets the Sundance Scene).
At the resort, it's worthwhile to visit the rustic Owl Bar, whose walls are decorated with stills from Redford's movie career. The restored 1890 bar counter was originally located in Thermopolis, Wyoming, where barkeeps served the real Butch Cassidy and his "Hole in the Wall" gang.
Don't miss it: Between Owl Bar and the Tree Room restaurant, there's a small passageway that offers photos and film history, as well as information about the history of the resort.
For film tourists, I recommend a hike to Stewart Falls, which serves as a backdrop for another Redford classic film: "Jeremiah Johnson." After a moderate hike on the Stewart Falls Trail (4.2 miles on the out-and-back trail), trekkers will reach the falls with the view of Mount Timpanogos towering above.
Redford himself lives not far away. Surrounding myself with the view from the property he built made me appreciate why an actor might seem happier away from the hustle and bustle of the industry in Hollywood. There is a red-carpet atmosphere here for a few days in January, when the Sundance Film Festival — which Redford established out of the fledgling Utah/US Film Festival — screens films at the resort, with most screenings taking place in Park City and Salt Lake City.
Once Through Space
Attention: Extreme scene change! I left the rugged Rockies and drove south into a bizarre landscape that seemed to know no bounds in terms of shapes and colors. Visitors might feel like they've landed on another planet, or perhaps location paradise for science-fiction film crews.
That was my feeling when I came upon the volcanic field of the San Rafael Swell, a huge rock reef with hundreds of meters-deep gorges. Scenes from the 2009 "Star Trek" reboot were shot around Three Fingers Canyon, where cameras captured 100 million years of earth history. Aerial perspectives of the San Rafael Reef are prominently featured in the movie, and visitors can admire those views from Highway 24.
Another highlight for Utah film travelers is Goblin Valley State Park. The erosion by wind and water has formed small rock figures known as "hoodoos," which remind me of mushrooms. Here, in 1999's successful Star Trek parody "Galaxy Quest," the actors who play a spaceship crew on a canceled TV show are pressed into a real-life interstellar search, while Commander Tim Allen faces off against a pig lizard and rock monster. Visitors are safe from those cinematic critters here, but should watch out for rattlesnakes, coyotes and rabbits.
Thelma & Louise Meet Indiana Jones
The town of Moab is an old hand at starring in films, due to its location between Arches and Canyonlands national parks. In 1949, the town became a popular setting for westerns, and notable director John Ford shot his film classics "Rio Grande" and "Wagon Master" in the area. The Moab to Monument Valley Film Commission was founded in 1949, and has earned a reputation as the longest running film commission in the world.
My starting point is the Red Cliffs Lodge on the Colorado River, where John Wayne, notably, stayed, and many westerns were filmed on the property. Visitors can explore the lodge's Moab Museum of Film and Western Heritage to view rare film posters, memorabilia and props, and to further understand how movies and this place have been interwoven for decades.
The Red Cliffs Lodge is located on Scenic Route 128, so fans of the HBO series "Westworld" are likely to have a déjà-vu experience as many scenes were created along this route and Castle Valley's adjacent La Sal Loop Road. That's just another sign of Moab's long-lasting cinematic appeal (Read: HBO's Westworld. See it now, in Utah).
At the town's front door is Arches National Park, one of the country's most beautiful landscapes, featuring more than 2,000 stone arches. An easy hike, about ¾ of a mile there and back, led me to the impressive Double Arch, where I found myself in the setting of the opening scene from "Indiana Jones and the Last Crusade." This is the spot where River Phoenix, as the young Indiana Jones, runs out of the cave entrance to save the Cross of Coronado from shady treasure hunters. The "Hulk" has already jumped through this landscape.
At Courthouse Towers, not far from the park's entrance, roadtrippers Thelma and Louise (Geena Davis and Susan Sarandon), who are under suspicion of murder and armed robbery, are stopped by a state trooper. That's the scene where Thelma locks the trooper into the trunk of his police car, after Louise has taken his gun. When the two girlfriends seem to be standing at the Grand Canyon at the end of the movie, it's actually Fossil Point below Dead Horse Point State Park. (See the itinerary: Thelma & Louise: A Tribute Road Trip Through the Classic Film's Utah Settings)
In their hopeless situation, the women drive their Ford Thunderbird over the gorge. Fossil Point can be reached from the west through Canyonlands National Park, or from the east via State Route 279 and San Juan County Road 142, also called Shafer Trail or Potash Road. The spot is even identified on Google Maps as Thelma & Louise Point. From Moab, it takes a little more than an hour to drive either route.
Dead Horse Point State Park itself is easier to reach, and is a familiar backdrop from an episode of "Westworld" and the pilot of "MacGyver." When film viewers see Ethan Hunt (Tom Cruise) daringly climbing up the rocks at the beginning of "Mission: Impossible 2" until he stands in front of a breathtaking panorama, it's easy to assume this was shot at the Grand Canyon.
"What would a Utah road trip be without a drive to Monument Valley Navajo Tribal Park, perhaps the most famous star of all film locations?"
Of Cowboys and Time Travelers
What would a Utah road trip be without a drive to Monument Valley Navajo Tribal Park, perhaps the most famous star of all film locations? The stagecoach in John Wayne's "Ringo" drove through this landscape 80 years ago, followed by countless other westerns that showcased the iconic scenery. Decades later, a DeLorean with Marty McFly (Michael J. Fox) raced into the past in "Back to the Future 3," and it was also the location where a persistent runner named "Forrest Gump" (Tom Hanks) suddenly decided to just go home.
At Mile Marker 13 on Highway 163, south of Mexican Hat, a sign points to the Forrest Gump Point. Please be aware this iconic photo-op is located along a highly-trafficked road and visitors should take photos only from the shoulder. This roadway was also used by a handful of other well-known TV and cinematic characters: "Doctor Who," "Easy Rider" and a whole squad of "Transformers."
Film tourists can drive the loop in Monument Valley to rediscover some locations on their own or they can book a tour with a Navajo guide. Attention: Time travel is possible here without a DeLorean, as Monument Valley is partly located in Arizona, where, in contrast to Utah, the clocks aren't changed for Daylight Savings Time.
My tip for an overnight stay is Goulding's Lodge, which also features a small film museum, and screens classic films in a small cinema. The lodge made an appearance in 1949's "She Wore a Yellow Ribbon," and the movie made me want to hitch a ride on a covered wagon.
Sandra Bullock on the Planet of the Apes
Driving a car, not a covered wagon, I reached one of my personal favorite film locations the next day. At Lake Powell, part of Glen Canyon National Recreation Area, I found it difficult to believe this surreal landscape isn't just a fantasy of a filmmaker created with special effects in front of a green screen.
Lone Rock Beach, another "Doctor Who" location, is accessible by car, but other locations are only reached via the lake. Boat trips are launched regularly from Lake Powell Resorts & Marinas or visitors can reserve and rent their own boat.
My must-see location was Padre Bay, where two famous crash landings were filmed: Charlton Heston landed here in 1968's "Planet of the Apes," while 35 years later, in "Gravity," Sandra Bullock crashed back to earth in her space capsule. While I immediately recognized the first location from 1968, the second one was more tricky, as the water level was much higher when it was filmed.
Other films shot at Lake Powell include "John Carter," which transfers the lake to Mars, and "Dangerous Surf," in which the parachute scene with Patrick Swayze and Keanu Reeves shows the seemingly unreal lake from above.
Frank Sinatra's Pool and John Wayne's Hut
When Hollywood discovered Southern Utah in the 1930s, Kanab was one of the central locations. More than 200 westerns, feature films and TV series were filmed in this Kane County outpost, which earned the town the title of Little Hollywood.
That's particularly evident at the Parry Lodge, where generations of actors — including Ronald Reagan, Telly Savalas, Dean Martin and Gregory Peck — stayed while on location. Frank Sinatra had the pool built, while John Wayne lived right behind it. Photos in the lobby and in the restaurant are reminders of the town's star-studded history.
Kanab and its surroundings are often used as contemporary locations, such as for "Westworld," which took advantage of the nearby Coral Pink Sand Dunes State Park and the Kanab Movie Fort, which was built for 1954's "The Yellow Tomahawk." Visitors can see the 70-year-old fort as part of the Adventure Tour Company's stargazer tour.
Nicolas Cage recently returned to Utah, shooting on location in Kanab for 2018's "Looking Glass," in which the town's Aikens Lodge became the Motorway Motel, where strange things happen.
Butch Cassidy and a Ghost Town
Unfortunately my road trip is nearing its ending, but two locations are still on my agenda: Zion National Park and the ghost town of Grafton, both locations for the 1969 film classic, "Butch Cassidy and the Sundance Kid," in which Paul Newman and Robert Redford can be seen as sympathetic train and bank robbers. (Read: Utah's Unexpected Pit Stops)
In the movie, they hide out with their friend Etta Place (Katharine Ross), whose hut was built for the film in Grafton and then dismantled. But other buildings are still standing in this ghost town, which might appear familiar from the bicycle scene of Butch and Etta riding to the tune of "Raindrops Keep Fallin' on my Head," which won the Academy Award for the year's best original song.
The town of Grafton was established by pioneer families of The Church of Jesus Christ of Latter-day Saints in 1859, but the spot was so frequently flooded by the waters of the Virgin River that settlers eventually moved to higher areas with the last residents leaving in 1944. Now the spot is considered one of the West's best preserved ghost towns.
While I was driving through Utah in May 2019, Mark Wahlberg was on location shooting "Good Joe Bell," (scheduled to be released in early 2021), while Kevin Costner was in the state filming new episodes of the TV series "Yellowstone." Soon there will be new cinematic locations to add to the long chain of great Utah film moments.
Note: To cover this entire territory, we recommend a 10-day trip. Visitors who finish their road trip in Kanab or another Southern Utah location, might want to plan to fly home from Las Vegas instead of returning to Salt Lake City. Check out these additional film-centric Utah itineraries and the interactive map.
---
Andrea David's research trip was supported by Visit Utah and the Utah Film Commission. Harwardt PR & Marketing translated David's blog post from the original German.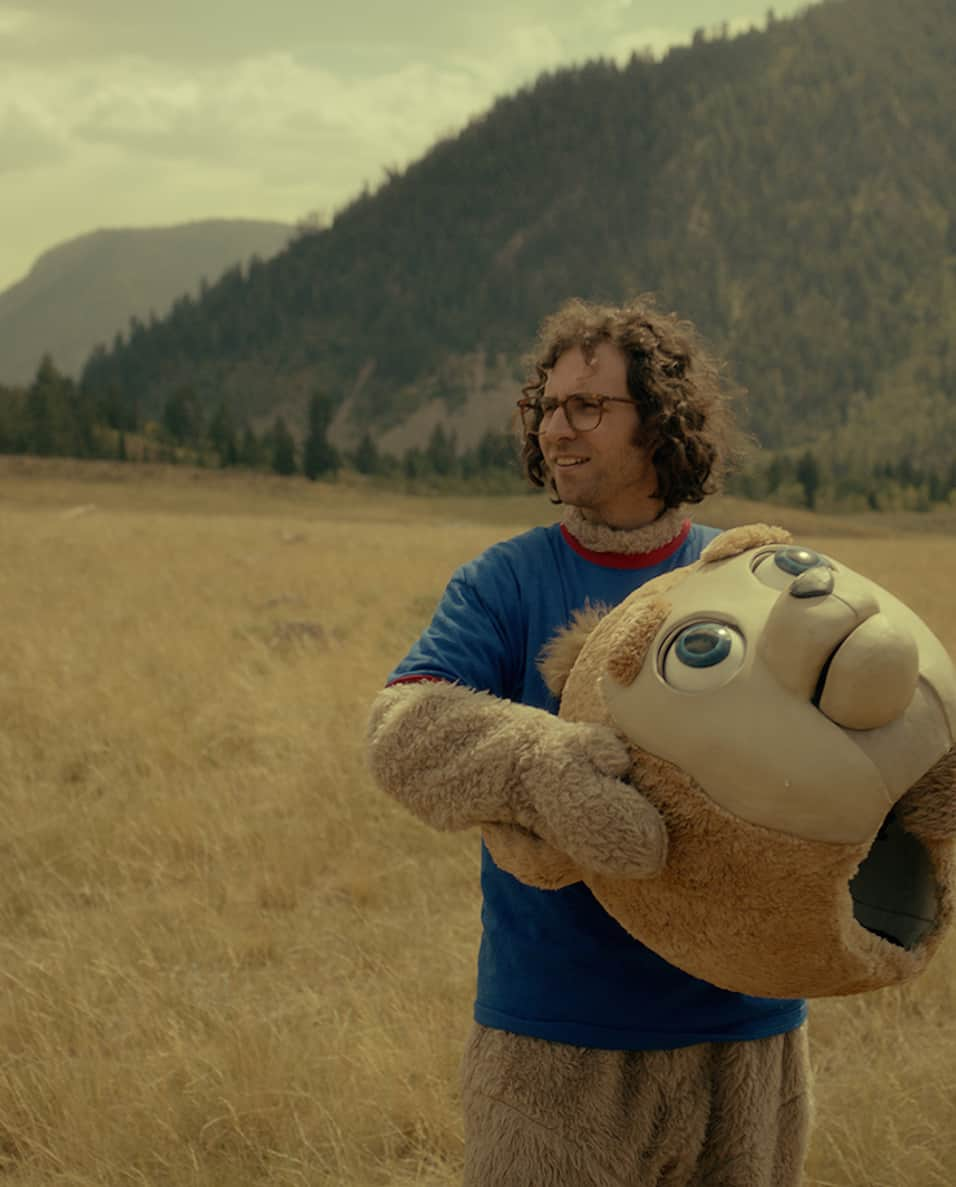 Filmed in Utah: Explore the Settings of Sundance Movies
It's a film buff's dream — a three-day northern Utah road trip through the mountains, desert flats and cityscapes featured in Sundance standouts such as "Brigsby Bear," "SLC Punk!," "Nine Days," "Hereditary" and "Frozen."
Highlights
"Hereditary" film location in Park City
"Deidra & Laney Rob a Train" film location in Heber
"Brigsby Bear" film location in Uintas
A grand film tour of Salt Lake: "SLC Punk!," "Hereditary," "Nine Days"
"Wind River" film locations at Weber Canyon and Coalville
"Frozen" film location at Snowbasin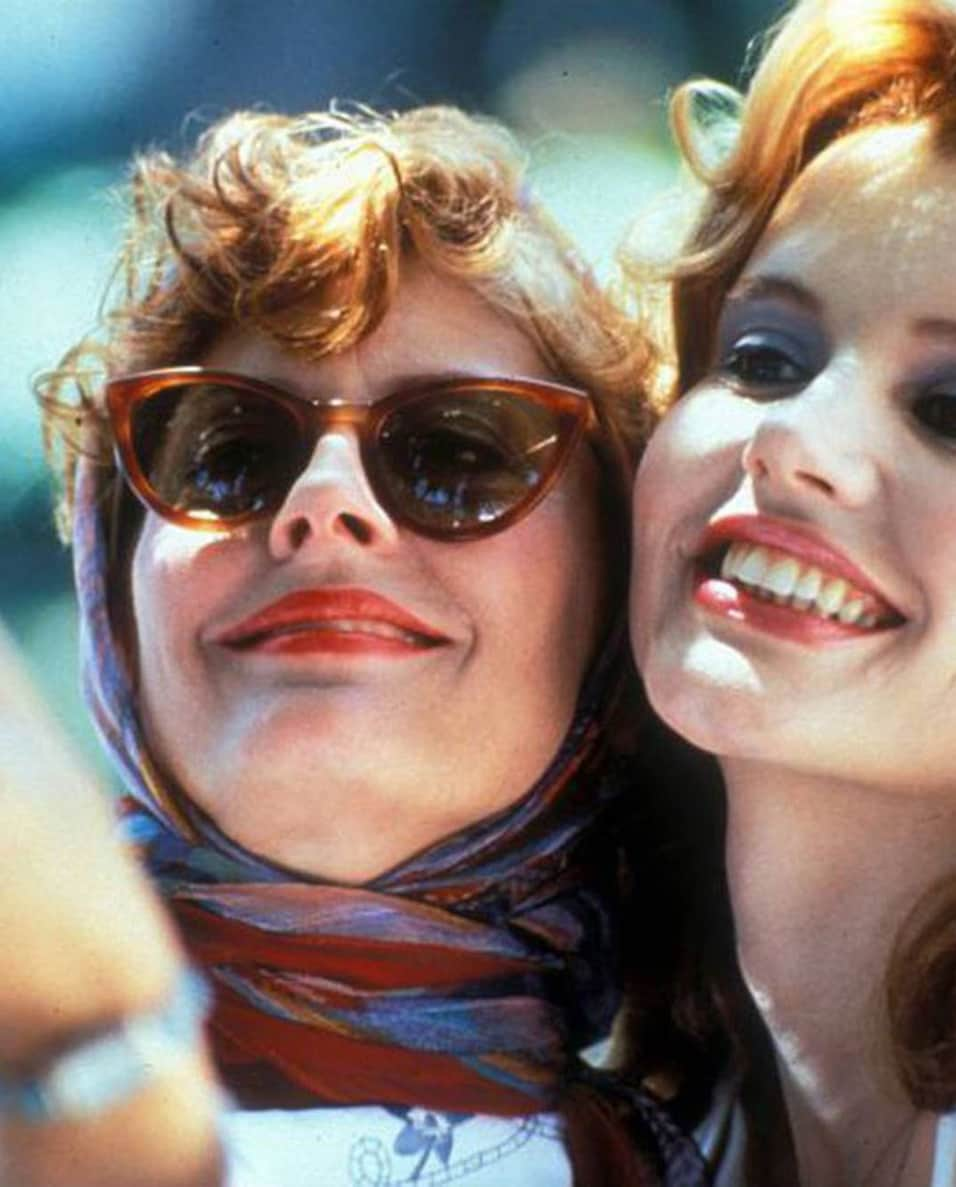 Thelma & Louise: A Tribute Road Trip Through the Classic Film's Utah Settings
Perfect for fans of the beloved film "Thelma & Louise," tour the exact places where the movie was shot, and make some memories of your own exploring the beauty of this exquisite desert.
Highlights
Moab
Arches National Park
Dead Horse Point Overlook
Cisco and Thompson Springs Ghost Towns
La Sal Mountains