Legacy and Craft
Custom saddle making helps sustain Utah's folk art traditions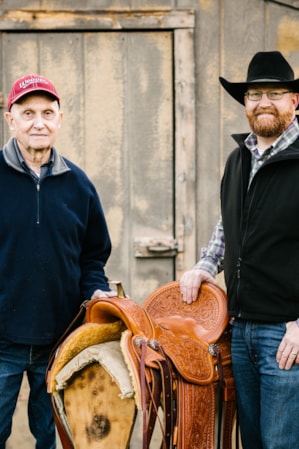 Three horse saddles help to tell the tale of master saddler Glen Thompson's long career.

One saddle was ridden daily by a working rancher in nearby Tremonton for nearly 30 years; one held a year-long tenure at the Smithsonian; and another was built by his son during an apprenticeship with Glen.

These custom-built horse saddles epitomize craftsmanship, longevity, beauty, as well as the distinct means by which folk art is passed down through the generations.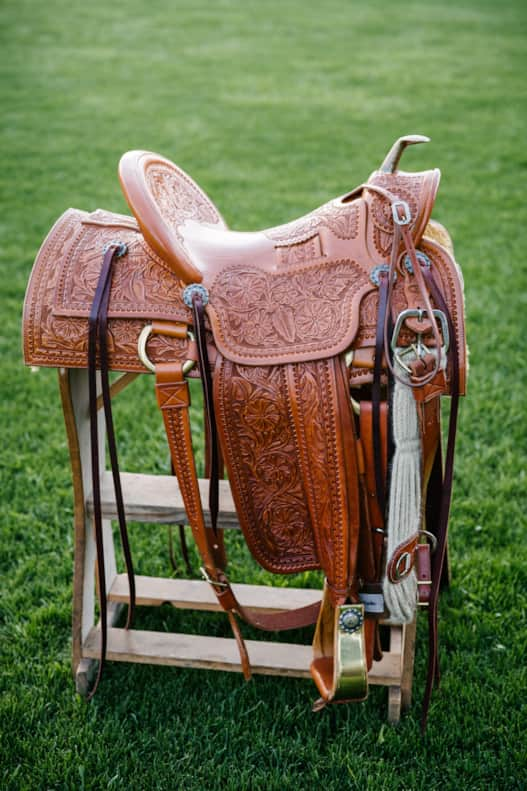 They are, however, just three of the 3,000 custom horse saddles Thompson has built since he opened shop in 1962. After completing a four-year apprenticeship with J.G. Read Brothers Saddlery in Ogden in 1960, Thompson served in the U.S. Army for two years, and then landed in Huntsville, where he's been making horse saddles ever since.

"Well, what's fun is to take that big chunk of leather and turn it into usable art," Thompson says, chatting from his shop in bucolic Ogden Valley. One travels along a country road, passes through ranch land and open fields with roaming horses to arrive at Thompson's shop. Spring grasses are verdant, and mountains tower in all directions.

For five decades, Thompson has crafted custom leather horse saddles in here, mostly after hours and on weekends because he held full-time jobs along the way. He says most saddle makers — of which he guesses there are still about 10 in Utah — have done the same.
The shop smells musky and manly from the leather and elbow grease over the years. Tools of the trade, which have lasted a lifetime, are organized neatly along the wall and in drawers. Various knick knacks are scattered about.

Stacked in the backroom are old saddles, weathered with a beautiful patina. Signed photos from numerous Ogden Rodeo Queens and Utah Rodeo Queens are hung above the entryway. Each queen won a Thompson saddle for her first place finish; since the saddles range from $3,000 to $8,000, that's quite a trophy. There's even a photo of former Utah Governor Norman Bangerter, who kept a Thompson saddle — with a stamped-out "The Guv" — in his office and sat in it frequently, Thompson says.
"I have really enjoyed making these custom saddles, mostly the challenge that people bring to you because they want this or that," Thompson says, adding that the way of making a custom saddle hasn't changed in all of these years. There's the leather, sugar pine or ponderosa wood for the saddle tree, wax nylon to hold it all together, and, finally, brass rigging. And, most importantly, labor. Each saddle takes anywhere from 40 to 80 hours to finish, depending on how intricate the art is.
"The old ways of ranching and saddle making have created the fabric of the West and the important story of our country."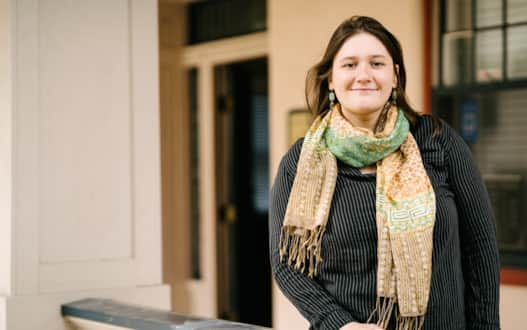 One of the more intricate pieces he's made has a beehive — the state symbol — carved into it and was commissioned to be part of the "Grand Beehive" exhibit at the Smithsonian in the '80s. The saddle also made rounds throughout Utah on display at various cultural exhibits. It now resides in Utah's permanent folk arts collection.

Thompson is regraded highly within the industry — it's a mark of esteem to own a Thompson saddle. He's also thought of as a master maker, one who has trained around 10 apprentices. This includes two of his sons and one daughter, making it a family affair.

This means of passing along knowledge is one reason that saddlery making is an important folk, or traditional, art. Usually, folk arts are learned from a master through an apprenticeship. As opposed to a fine art learned at an institution where the genius of the individual is celebrated, folk art pays homage to those who crafted before and builds upon that wealth of knowledge. Other traditional arts in Utah include rawhide braiders, horsehair hitching, blacksmiths, and hatmakers.
"A folk art is something that has time depth associated with it," says Adrienne Decker, folk arts specialist for Utah Division of Arts & Museums. "It's not only intergenerational, but it's something that is shared among the same subculture or cultural community creating a sense of value and what keeps them together."

"It's always a concern that the lifestyle of buckaroos or horsepeople are starting to die out," Decker says. "By learning this art form and making it a priority to become a skilled craftsman, you not only express yourself, but ensure that the legacy of the craft will continue."

It's important for these arts to remain alive as the old ways make room for the new. Thompson says that some 15 years ago, he was making upwards to 20 saddles per year and now production is down to just a handful in the past few years.

The folk who buy custom-made saddles are generally professional horsepeople — ranchers, horse trainers, and so on — who sit in them all day and enjoy their comfort and personalized fit. The casual weekend horse rider will typically buy a factory-made leather saddle to save money.

Thompson's son, Marty, sells factory-made saddles every day at his day job at Western outfitter Smith & Edwards. But in his spare time, Marty makes custom saddles by special order, which he has been doing since he finished an apprenticeship with his father at the age of 18. "I've always enjoyed using my hands," Marty says. "The saddle tree is our canvas, and there's a lot of artistry in the different designs, patterns, and layout."

Even now, Marty continues to pass along his knowledge as a master saddlemaker himself with several apprenticeships under his belt. "I think it's important to keep the art alive," he says, adding that his son, and Glen's grandson, is starting to express interest in learning the craft.

The old ways of ranching and saddle making have created the fabric of the West and the important story of our country. As the Thompsons and craftspeople like them continue to create custom saddles, it keeps the art's legacy alive.
"By learning this art form and making it a priority to become a skilled craftsman, you not only express yourself, but ensure that the legacy of the craft will continue."