Flood Safety
Due to record snowpack and high amounts of spring runoff, please be advised of potential flooding that could impact travel plans.
Learn more
Be Prepared for the Southern Utah Backcountry
How to safely enjoy the red rock desert and other remote Southern Utah destinations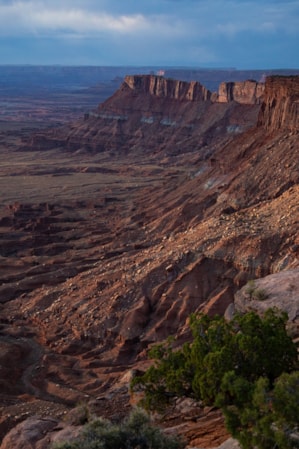 "Come to our wilderness but be ready to rough it." These words by Bates Wilson, who became Canyonlands National Park's first superintendent in 1964, are printed on modern day park brochures, and they hold true for current visitors.
Venturing into Utah's red rock backcountry is a rewarding endeavor for experienced, well-prepared adventurers. But being prepared to "rough it" is essential whether you're planning on going for a hike, backpacking trip or 4-wheel-drive adventure.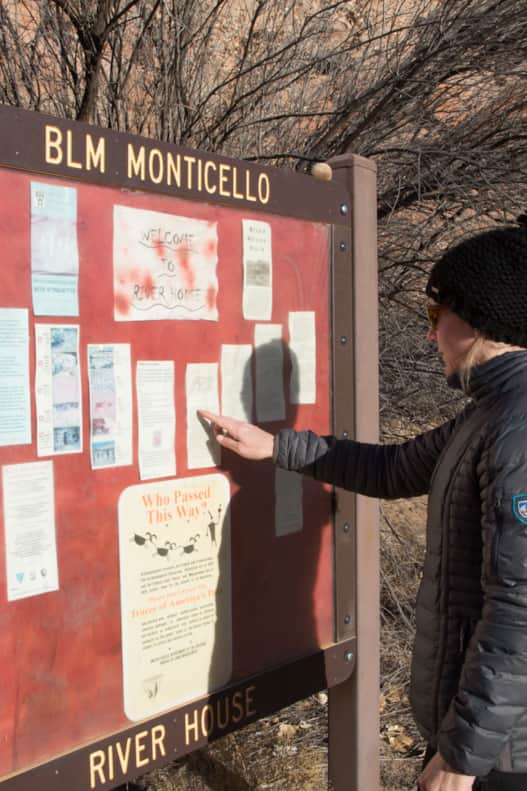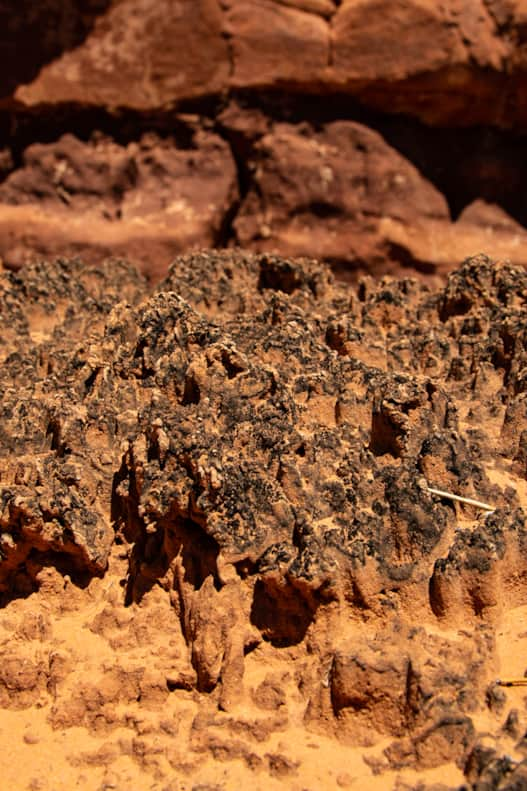 "Make sure people know where you're going," advises Dave Nimkin, senior southwest regional director for the National Parks Conservation Association. "I think sometimes people who are unfamiliar with the area might be casual in how they approach it, but the conditions can take their toll."
Here are a few things to keep in mind when traveling in the backcountry of Canyonlands or any of the rugged, red-rock landscapes of Southern Utah:
Before exploring, stop by a ranger station or visitor center for up-to-date information, safety tips and advice.
Ask a ranger to help you select a route that's appropriate for your abilities and interests and issue the necessary permits. They may also be able to share crucial bits of local knowledge, like the road you were planning on driving in a sedan is only suited for rugged, high-clearance vehicles, or perhaps is impassable due to quicksand.
Self-sufficiency is crucial in this rough country, so be prepared with food, water, protection from the elements, navigational tools like a map and compass, flashlights, first aid gear and other important items.
The parks in southern Utah advise that visitors drink at least one gallon of water a day and bring the water with them since it can be difficult or impossible to find in the backcountry. It also reminds visitors to eat plenty of food during their journey, including salty snacks.
People driving the 4-wheel-drive roads should have a full set of emergency tools and know how to use them. The park service recommends bringing a second vehicle in remote areas and being prepared to self-rescue.
Let someone know your itinerary and the time you expect to return. Know the information for search and rescue, and bring a spot device. Learn more about how you can support Utah's local search and rescue teams with a Utah Search and Rescue Assistance card.


Hiking Tips and Trail Ethics

Hiking in Canyonlands and other remote Utah destinations is different than hiking in many other places. Instead of a well-manicured dirt path, the trail is typically rugged and marked only by rock piles called cairns. The footing along trails can be tricky, with slick rocks and cliffs that become especially treacherous when wet or icy. Many trails involve rock scrambling and climbing ladders.

Exploring in this region requires solid navigational skills and a map and compass, even if you're also bringing a GPS. The park advises people not to hike alone.

Staying on trails and marked routes helps prevent getting lost, and it also protects the living soil biocrusts. Walk on trails, streambeds and bare rock to prevent damaging these fragile soils. Be sure to camp in designated areas at least 300 feet from water sources and follow all regulations, including packing out trash and not removing any artifacts from the landscape.

Every desert explorer should also be aware of the large number of culturally important archaeological sites in the area. Be sure to leave all structures, artifacts and historic sites undisturbed, and never touch rock art.

"Treat this place with respect because the kind of highs you get from experiencing it personally are really critically important so that others who come to visit can experience the same thing," Nimkin says. "We all have that kind of personal responsibility to honor and respect these places for multiple reasons."

Check the Weather

However you choose to explore, be weather wise. Summer temperatures can easily reach 100 degrees Fahrenheit, and winter temperatures can plunge to 0 degrees Fahrenheit. The sun is strong, so sunscreen and a hat are essential. The park service recommends bringing a minimum of one gallon of drinking water per person per day.

Late summer and early fall are "monsoon season" and can bring threatening thunderstorms and pounding rains. Flash floods occur during these times, and dry river beds can become raging and deadly torrents within seconds. Never enter a flooding area and never camp in a wash, even if it's dry.

Lightning is another threat. The safest place to be is indoors, but if that's not an option, being in a vehicle with the windows rolled up is the second-best option.