COVID-19 Travel
Please adhere to local guidelines for safe and responsible travel, including following the statewide mask mandate.
Read more
Past winners:
A Hop Above the Rest
Red Rock's Paardebloem: One of the recent winners at GABF, Paardebloem, means "dandelion" in Flemish. The beer takes its name from the bittering dandelion greens that do some of the work of hops. The beer was inspired by 2008's hop shortage, a phenomenon that asked brewers to experiment with other ingredients and still please their consumers' demanding palates.
Epic Brewing, Epically Growing: Epic Brewing Company has been steadily climbing Ratebeer.com's top 100 breweries in the world list.
Uinta Brewing Co: Also featured on Ratebeer.com's top 100 breweries, Uinta continues to build an impressive list of accolades from their inception in 2010.
Global Bottlings: There's a well-reported sentiment that the infamous low-point limit on draught beer actually has a significant benefit for brewers in that it challenges them to brew better, being unable to cover up potential defects in beer with a higher alcohol content. Brewers then take that skill and apply it across their product line. While Utah's bars only carry draughts at 4.0 percent ABV, local bars and restaurants stock bottlings of all ABV from across the world.
Liquor Before Beer
Night Out: Mixologists have put together some pretty incredible craft cocktail menus for your night on the town, whether dining in at Wild Grape, Copper Onion, Frida Bistro, Finca, Em's or Rye Diner and Drinks, or grabbing a beverage at Bar-X after the ballet.
High West Distillery (Park City): High West has set the bar for not only whiskey blending, new whiskeys and vodka in Utah, but has earned national distinction for their spirits.
Beehive Distillery (Ogden): Their grain-to-glass approach to craft distillation has its team sourcing quality raw materials, distilling their own spirits and patiently aging its earliest products in small batches.
Sugar House Distillery: Practices a similar craft distillation process as Beehive and holds the distinction of offering Utah's first locally distilled rum.
Uniquely Utah
When these experiences are paired with a blossoming farm-to-table scene, you can find flavors unique to Utah virtually anywhere in the state. All of these restaurants have carefully crafted cocktail menus, wine pairings or exclusive wines, and incredible cuisine.
And no, there are no discounted drinks during happy hour, but Utah is still happier and more optimistic than most states. Last year's poll from Gallup Well-being showed Utah topping the nation for future livability based on 13 forward-looking metrics measuring standards of living, health, workforce and economic confidence.
Maybe we've earned that beer. But with fresh powder dropping in the mountains and a plethora of resorts close by, to really work up that thirst, we've got some playing to do first.
See our roundup of local distilleries and experience our growing variety of unique spirits.
Read how Utah's liquor laws support its vibrant craft brew scene.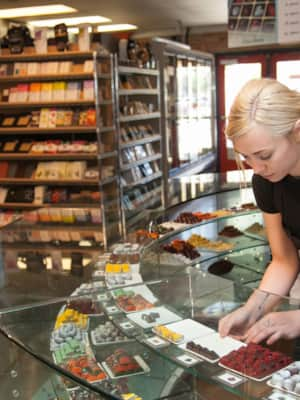 Fervor on Foot: Tracking Salt Lake's Food and Spirits
Salt Lake City, Utah is a walkable town with a flourishing and ever-evolving food and spirits culture. Find a neighborhood district to stroll, taste, touch and see!