Arches Timed Entry
From April 1 through October 31, 2023, daytime visitors to Arches National Park are required to have a timed entry ticket to enter the park. Reservations open three months in advance.
More information at go.nps.gov/archesticket.
Flood Safety
Due to record snowpack and high amounts of spring runoff, please be advised of potential flooding that could impact travel plans.
Learn more
"The otherworldly landscape of Arches National Park is a desert dream painted in red sandstone, faded green juniper and pastel twilight sky."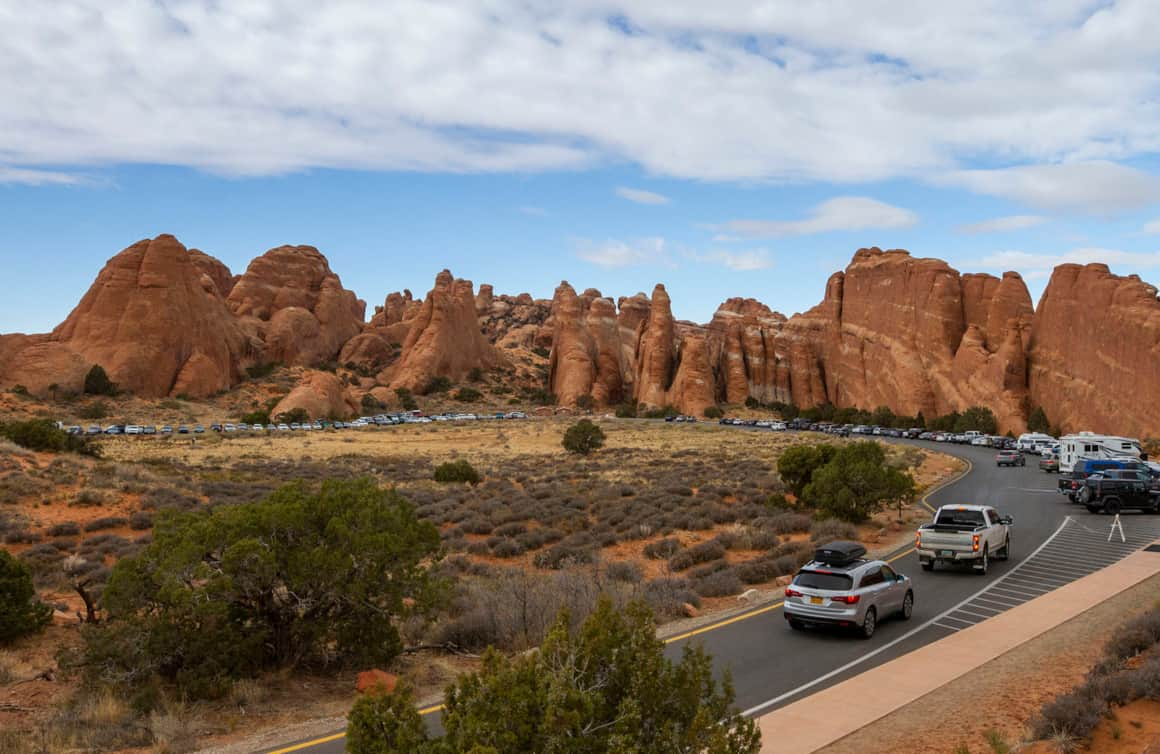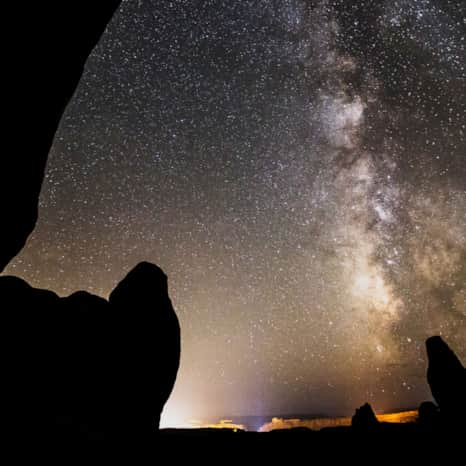 Backcountry and BLM Camping Near Arches
If you want to delve into the backcountry of Arches National Park, a permit ($7 per person) is required from the visitor center. The backcountry at Arches is notoriously rugged, dry and definitely not beginner-friendly. Human waste must be packed out using an approved commercial bag system (Read: "How to Poop in the Outdoors"). Besides the burly terrain, certain areas of the park are subject to flash floods and lightning storms — be vigilant of the forecast before heading out.
Outside of Arches, Moab has a wealth of Bureau of Land Management land (BLM) that's just as popular (and often as busy) as Devils Garden. The BLM supports a whopping 26 campgrounds in the Moab area.
The collection of developed sites are $20 per night and most feature vault toilets, fire pits and picnic tables. These range from 4,000 feet above sea level near town to over 6,000 feet at the Cowboy Campground.
The BLM campgrounds are required to be located 20 miles from town, which often means they are actually closer to the famous Moab destinations than in-town lodging. Nearly all are a short 10- to 20-minute drive to Arches National Park.
RV Camping and Glamping
RVs are welcome in the Devils Garden Campground, though getting a reservation can be a challenging affair. Utilizing the numerous RV parks in Moab is just as good an option. They offer RV hookups and easy access to the town itself. (Read: "Wheeling It: An RV Primer for Utah Family Trips")
There are also several hotels, resorts and even a glamping option in Moab, for those looking for a few more amenities.