U.S. Federal Shutdown Information
All of Utah's Mighty 5 national parks will remain open.
Learn more.
Settling in Fruita
In the 1880s, pioneers from The Church of Jesus Christ of Latter-day Saints settled in what is now the north-central part of the national park, creating a small community that originally went by the name Junction. They started planting trees for both food and income. By the turn of the 20th century, they were successful enough that the town's name was changed to Fruita, and it became known as the Eden of Wayne County due to its large orchards that thrived amid the Fremont River Valley. Apples, cherries, apricots, pears, peaches and plums were just some of the fruits that did well in this environment.
The small community continued until 1955 when Fruita was purchased by the National Park Service (NPS) to be part of Capitol Reef National Park. While there are a few buildings that remain from the original settlement, such as the Gifford Homestead, what stands out to most are the orchards, which remain a part of the "historic landscape" preserved here.
The NPS has maintained the orchards since it acquired the property, using the same heritage techniques as the pioneers who planted them. The flood irrigation ditches dug in the 1880s are still being used, and the staff for the NPS practice pruning, pest management, planting, mapping and grafting in a similar fashion to a hundred years ago. The central goal is to preserve a healthy orchard.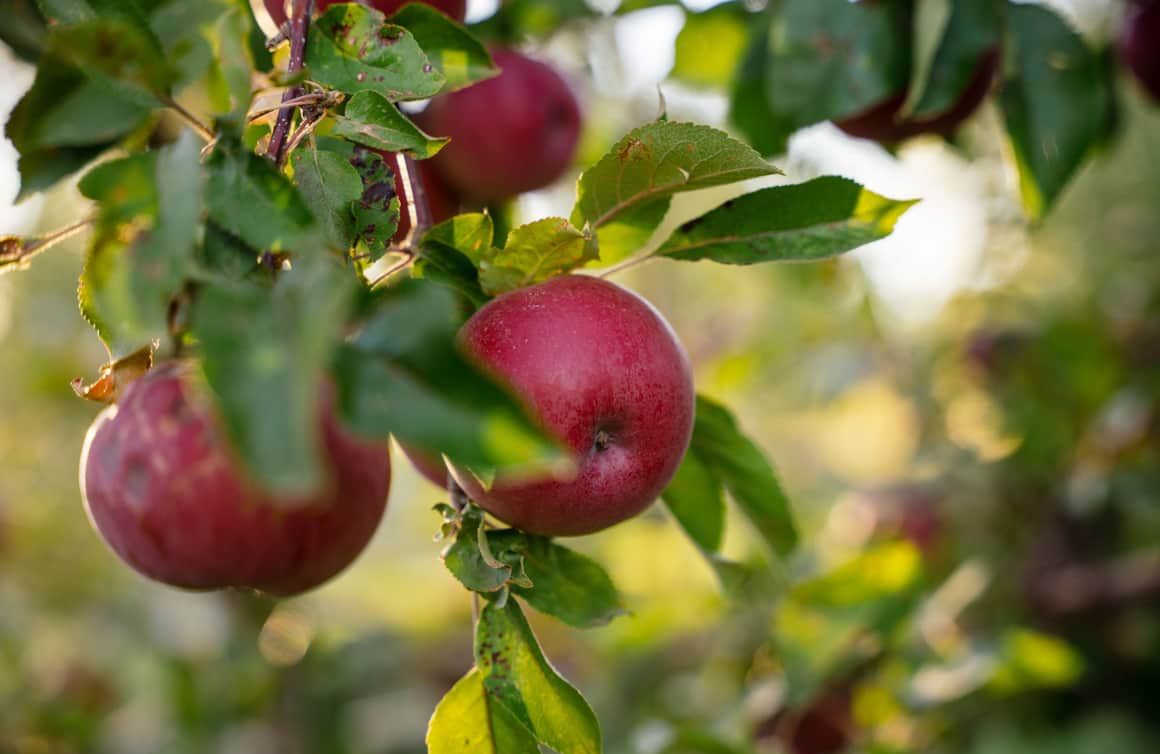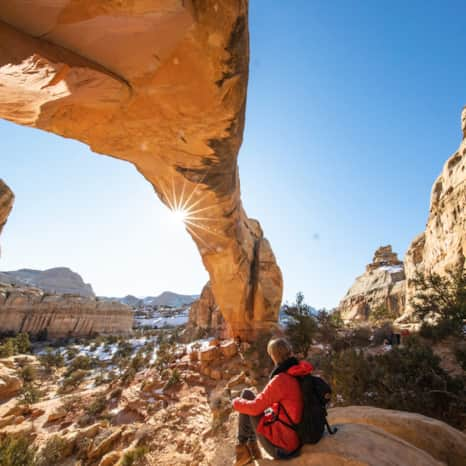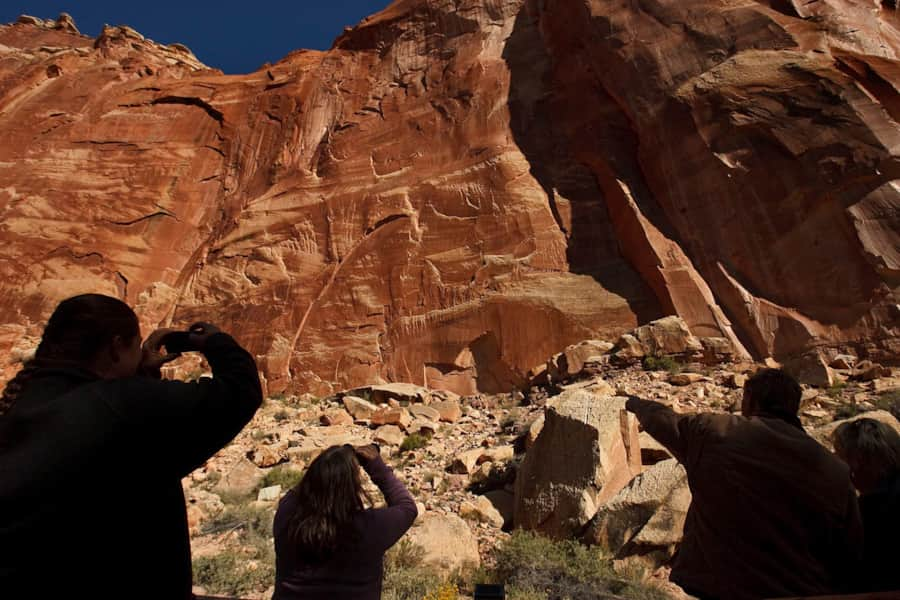 How To Visit Capitol Reef's Orchards
The orchards are open for visitors to explore any unlocked grounds and even consume ripe fruit on their visit. In the spring, the area is a popular spot to see the blossoming fruit trees. While the dates will change each year depending on the climate, the cherry, apricot, peach and pear trees generally blossom March to April, and the apple trees are usually April to May.
The NPS has a wealth of information on the fruit varieties that are available in the park. To get specific fruit blossoms and harvest times, you can call the Capitol Reef information line at 435-425-3791 (press #1 for visitor information and #5 for the fruit hotline). Also, follow the park's Facebook and Twitter feeds for details.
Harvest Season & Picking Fruit
The orchards begin producing fruit as early as June when the cherries start to arrive. Fruit may not be picked until the designated harvests start, and you'll see signs in the orchards that note which are open for picking.
You must pay for fruit that's picked. A self-pay station — with scales and price listings — is located at the entrance to the orchards. Climbing fruit trees is not permitted, and ladders and fruit-picking tools are available to help visitors with the harvest. Visitors are also asked to bring their own bags for collecting.
Like the blossoming, the harvest varies from year to year. But in general, you'll find it follows this schedule:
Cherries:

Mid-June to early July

Apricots:

July

Peaches:

August

Pears:

August

Apples:

September thru mid-October