U.S. Federal Shutdown Information
At this time, all of Utah's national parks, monuments and recreation areas remain open.
Learn more.
Finding Local Flavors at the New Salt Lake City International Airport
New airport showcases local restaurants, as well as public murals. But longer walks to the gates — temporarily — requires some planning to fit in the best eats.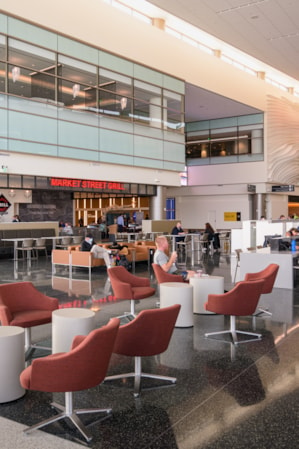 Our family has been so eager to visit the new and improved Salt Lake City International Airport ever since the new airport opened in September 2020. On our way to Orlando, we made sure to plan some extra time before our flight to take it all in and, of course, explore the amazing food lineup. We were thoroughly impressed by the restaurants included in this new airport. Most of all, we were excited to see many local restaurants represented rather than just a bunch of large nationwide chains.
I want to take you on a little tour of the airport and explain how the new layout is situated and all the fun places to eat when you get there. The new airport is much bigger than the previous buildout. The good news is that they can fit more people, restaurants, shops and flights. The bad news is that you may have to walk quite a long way to get to your gate, especially if you fly out of Concourse B, so plan accordingly. (A new Central Tunnel is being constructed as part of the airport's Phase II, which is scheduled to open in 2024. It will shorten the walking distance between the concourses, according to Nancy Volmer, the airport's director of communication and marketing.)
When you enter the airport after going through security, you will find yourself in the Terminal Plaza, which has a beautiful, grand seating area with giant windows and modern architecture. There are some really great food options right out the gate. One of our favorites is Market Street Grill, a Utah seafood staple that was also in the previous airport. You can never go wrong if you decide to eat at Market Street, whether you choose to dine-in or take food-to-go. We loved grabbing a bowl of their famous clam chowder, even offered in a bread bowl!
In this area, you also have Granato's, a local Italian sandwich shop; Rocky Mountain Chocolate Factory, a fun place to get treats, sweets and amazing caramel apples; Roosters Brewing Co., a local brew pub with burgers, salads and sandwiches; and of course a trusty Starbucks.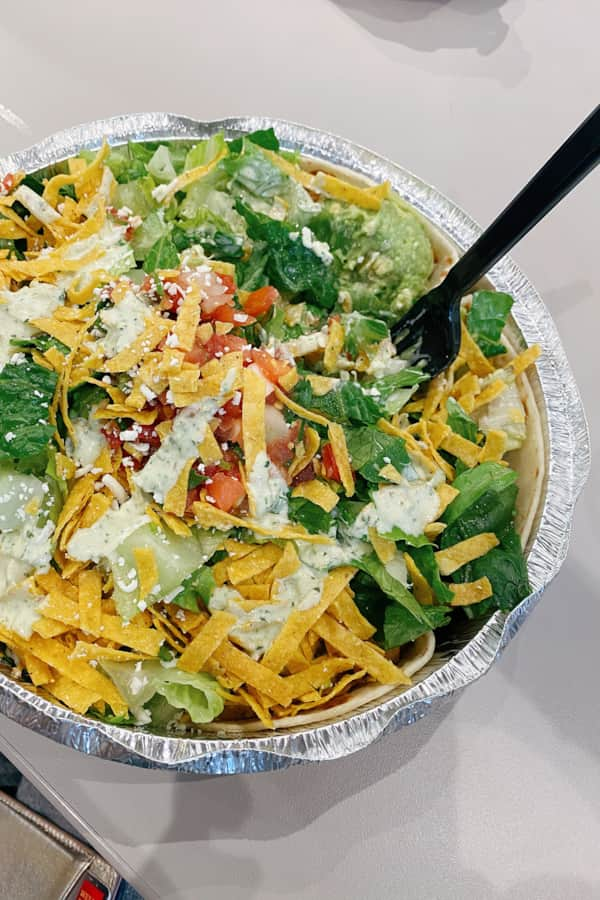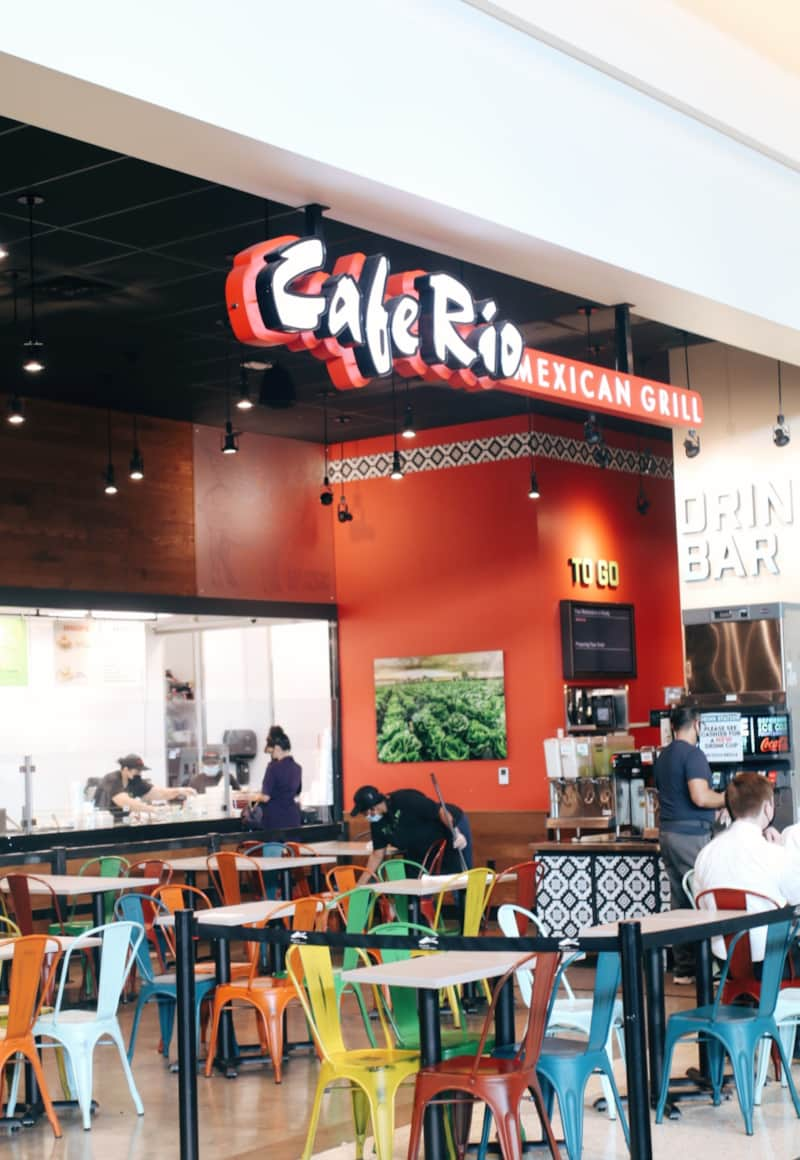 "After traveling to other airports worldwide, I believe the Salt Lake City International Airport will be the highlight of many people's travels, whether they are local or not."
A Shake Shack is also right across the plaza in the Terminal Plaza Food Court, alongside Fillings & Emulsions, owned by a Cuban pastry chef, and Pizzeria Limone, another local favorite for fast-casual Italian pizzas and salads.
The rest of the airport is separated into Concourse A and Concourse B. Concourse A is right off the Terminal Plaza and currently has a Beans & Brew, Beecher's Handmade Cheese, Bruges Belgian Bistro, Cafe Rio (which also serves breakfast items!), California Pizza Kitchen, Garbanzo Mediterranean Fresh, Panera Bread, Squatters Pub Brewery (Read: "Discover the Breweries of the Wasatch Front") and White Horse Spirits and Kitchen.
If your flight is departing out of Concourse B, I would arrive at the airport a little earlier than you're used to. To access Concourse B, you will walk halfway down Concourse A, go down a level, walk through a long underground tunnel and then go back up a level to arrive at Concourse B. One perk is that the long walkway is full of beautiful murals and will help get the wiggles out before your flight. Keep in mind upon arriving back in Salt Lake City, if your plane is landing in Concourse B, it will take you extra time to get to baggage claim as well.
Don't you worry though, Concourse B has its perks! It has a wonderful selection of restaurants that you could even walk over and visit while waiting for your flight in Concourse A, if time permits. They have a Gourmandise: Euro Diner and Bakery, including a wide variety of salads, sandwiches, drinks and desserts. Trust me on this — get one of their croissants. There is also a Smashburger with sandwiches and shakes to-go, alongside dine-in and to-go options at Pick Up Stix (fresh Asian-inspired cuisine), Wasatch Brew Pub and Uinta Brewing Company.
Overall, we are extremely impressed with the airport and its new amenities. It is definitely much larger (it's designed to fit three times more people than the previous airport!), but once you know what to expect, hopefully, your trip will go smoothly. I would advise arriving two hours before your flight to give you enough time to get to your gate on time and stop at a restaurant along the way.
You can also download the SLC International App via the Google Play and Apple App stores to help you prep for your upcoming trip. After traveling to other airports worldwide, I believe the Salt Lake City International Airport will be the highlight of many people's travels, whether they are local or not.
Safe travels!