Guardians of the Old Spanish Trail
Discover the history and significance of the Old Spanish Trail as it crosses scarce deserts and an unexpected oasis with Bob Leonard, retired forest archaeologist and park ranger.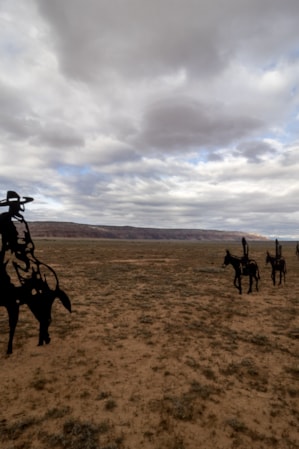 To go from Santa Fe to Los Angeles, you can book a flight lasting no more than two hours. Centuries earlier, when only birds flew in the sky, you would need to pack up your strongest mules for a two-week trek across mostly desert terrain. This path: the Old Spanish Trail. The middle of the trek passes through what is now Utah. At first, water and grass will be scarce. This scarcity would be worrisome, but then briefly forgotten once the unexpected red rock formations come into view. You continue your journey. The elevation climbs and the terrain becomes more mountainous. Suddenly there is grass for the animals to munch on and water for everyone. You've found an oasis in the desert.
Today, you'll find the oasis in and around Fishlake National Forest in the central part of Utah. Although mules and travelers no longer trek the Old Spanish Trail, their legacy and history remain — much of it lost and waiting to be discovered.
Elevating the Old Spanish Trail
The Old Spanish Trail stretches from Santa Fe to the San Gabriel Mission, now Los Angeles, and covers over 2,500 miles. The trail was originally blazed by animals, then Native Americans and Spanish traders. It has multiple routes: Northern Route, Armijo Route, North Branch and the Mojave Road. The Northern Route passes hundreds of miles through the center of Utah, from the extreme southeastern corner of the state through Moab and Green River and above the San Rafael Swell to the extreme southwestern corner (Read: Traveling Back in Time on the Old Spanish Trail).
"Although mules and travelers no longer trek the Old Spanish Trail, their legacy and history remain — much of it lost and waiting to be discovered."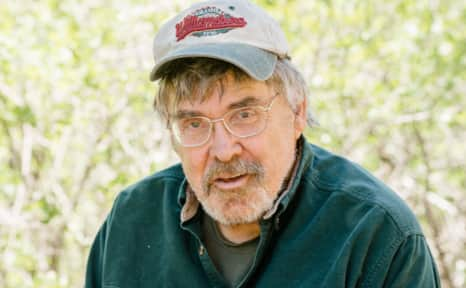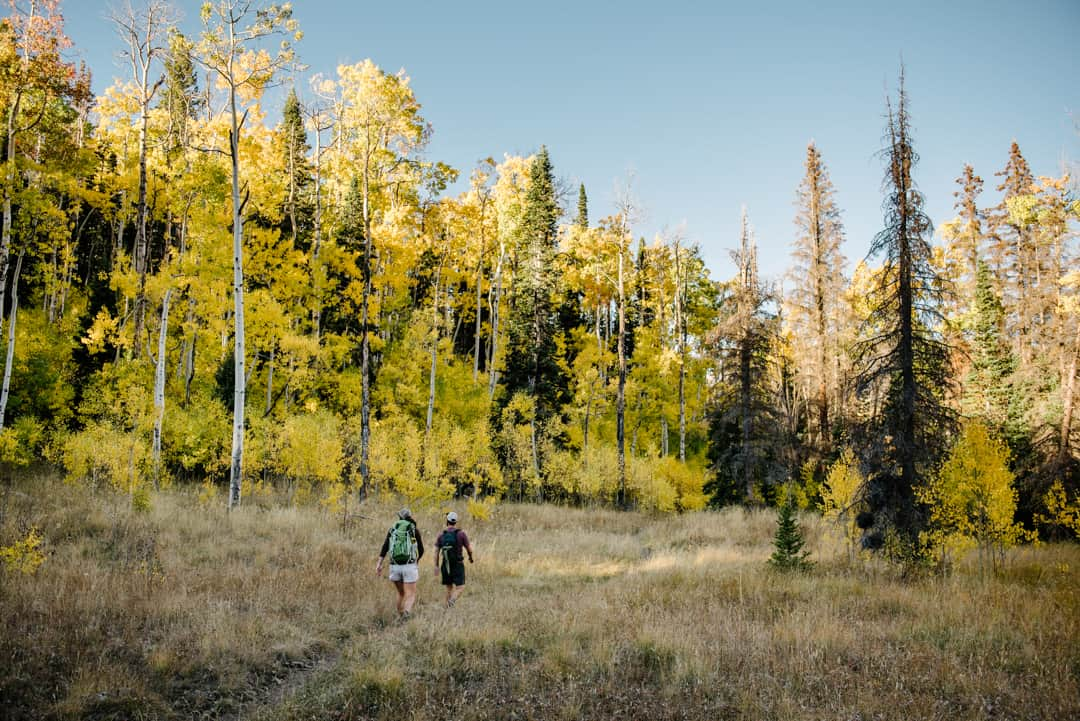 Meet Bob Leonard
Bob Leonard is a retired forest archaeologist and seasonal park ranger whose career started in Colorado along the Santa Fe Trail and ended in Utah along the Old Spanish Trail.
He jokes that at the beginning of his career, being a park ranger was great because after two dateless years in graduate school, "[he] put that uniform on and was [suddenly] dating seven different women that summer."
By the time Leonard was roaming central and southern Utah terrain, the Old Spanish Trail was long since covered and nearly forgotten. However, one day an archaeologist from the Bureau of Land Management noticed interesting swells, or marks left by livestock, east of Koosharem. Bob's initial reaction was "Eh you know, it's nothing." He would have put it off if not for a persistent volunteer.
Leonard recalls wanting to move on, yet finally acquiesced. "I went out there and looked. And I looked at [the swells] and was like, 'Woah, what is this?'" Turns out the marks weren't just "nothing." Once they started looking, they found all sorts of evidence from traces to swells and cairns. This evidence marked the Old Spanish Trail on the east slopes of the Fish Lake Plateau.
More Discoveries
Leonard didn't think it could still exist until he was "sitting there with a backhoe and a geomorphologist looking for spores." At 16 inches down, they stopped and reverently said: "This is the Old Spanish Trail."
As more evidence of the Old Spanish Trail was discovered, more people became involved in the project. Bob noticed blazes on trees that seemed to mark the trail and called in a dendrochronologist, or tree root specialist, who could identify to the season when a mark was made. They found a range of dates generally between 1795 and 1818.
Later, as Bob was again working with the volunteer who convinced him to check out the swells, they stumbled upon more pieces of history.
"Right by the side of the road was a big boulder with a Tao symbol on it. And the Tao symbol is the badge of the Franciscan friars." This was more concrete evidence that the Spanish came right through the land they stood on.
They continued exploring and found petroglyphs. These petroglyphs were already documented and Leonard concluded they were from Fremont Indians because several Fremont sites existed in the area. (Read: Unearthing an Ancient Civilization.) As the day was ending and light disappearing, "we were almost starting down," Leonard said, "and we looked back and — just the light — and there was this petroglyph that was almost faded away." Using a program to enhance the image, they further inspected it.
"I couldn't believe, it was a 'JS' and on the arm of the J was a heart, like right out of a Latin Bible. Then between the two capital letters was a small 'c'. So I thought, 'Oh my gosh, is that Captain Jedediah Smith?"
Jedediah Smith famously traversed the American West as a trapper, explorer and trailmaker in the early 1800s.
What does the trail tell us?
The Old Spanish trail weaves a tale of desert survival and thriving commerce, though often at the expense of others. The ideal mode of transportation was a mule. Horses are the animal most associated with the American West, but "mules are much much better suited for harsh conditioning than horses," Leonard says. They are stronger, have thicker hides and can travel longer without water. Even mountain men like Kit Carson rode mules.
At the peak of the trade, around 1842, pack trains of over 200 mules loaded with woolen goods made their way to California where the wool was traded for horses and mules. However, animals and woolen goods weren't the only trades. Spanish people following the Fish Lake Cutoff of the Old Spanish Trail went to Fish Lake to capture native people and sell them into slavery. Slavery was a lucrative business in Santa Fe. Leonard estimates that slaves were worth about $150–200 in their time, which is equivalent to thousands of dollars today. This slave trade saw peaks in 1804 and 1842, though there was likely continuous trail usage and slavery through that period.
Today's Visitor Experience
For the most part, visitors today won't be able to actually walk along the trail, but there are several areas to stop and learn more. Leonard suggests stopping along S.R. 25 north of Johnson Valley and Fish Lake. There are instructional panels surrounded by four flags, each representing a nation that used the Old Spanish Trail. Soon there will also be an exhibit exclusively about the Old Spanish Trail at a new visitor's center in Richfield that Leonard is helping to develop. Fremont Indian State Park and Museum is an excellent interpretive stop that also includes hiking trails and a primitive campground in a quiet canyon.
Despite not walking on the exact dirt Native Americans, Spaniards and mules walked on, understanding the region's history and significance enriches the visitor experience. Bob Leonard loves to tell people about the Old Spanish Trail, and while he laughs that although some go to sleep, "if they're interested in it, some of these people absolutely light up." They may even go out and discover new layers of evidence and history waiting for them.