WELCOME TO WINTER IN UTAH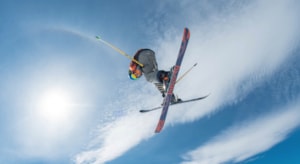 THE GREATEST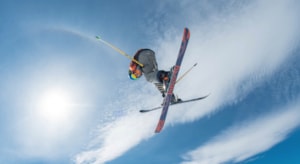 THE GREATEST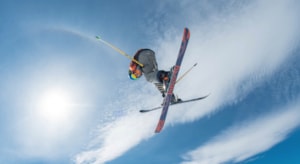 THE GREATEST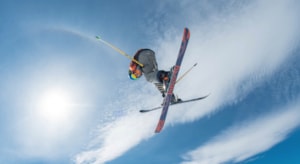 THE GREATEST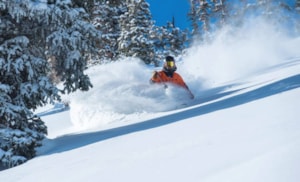 SNOW ON EARTH®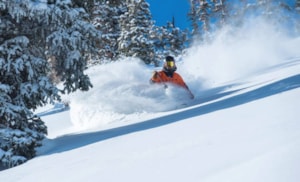 SNOW ON EARTH®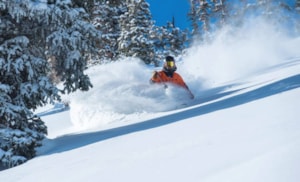 SNOW ON EARTH®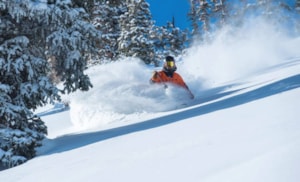 SNOW ON EARTH®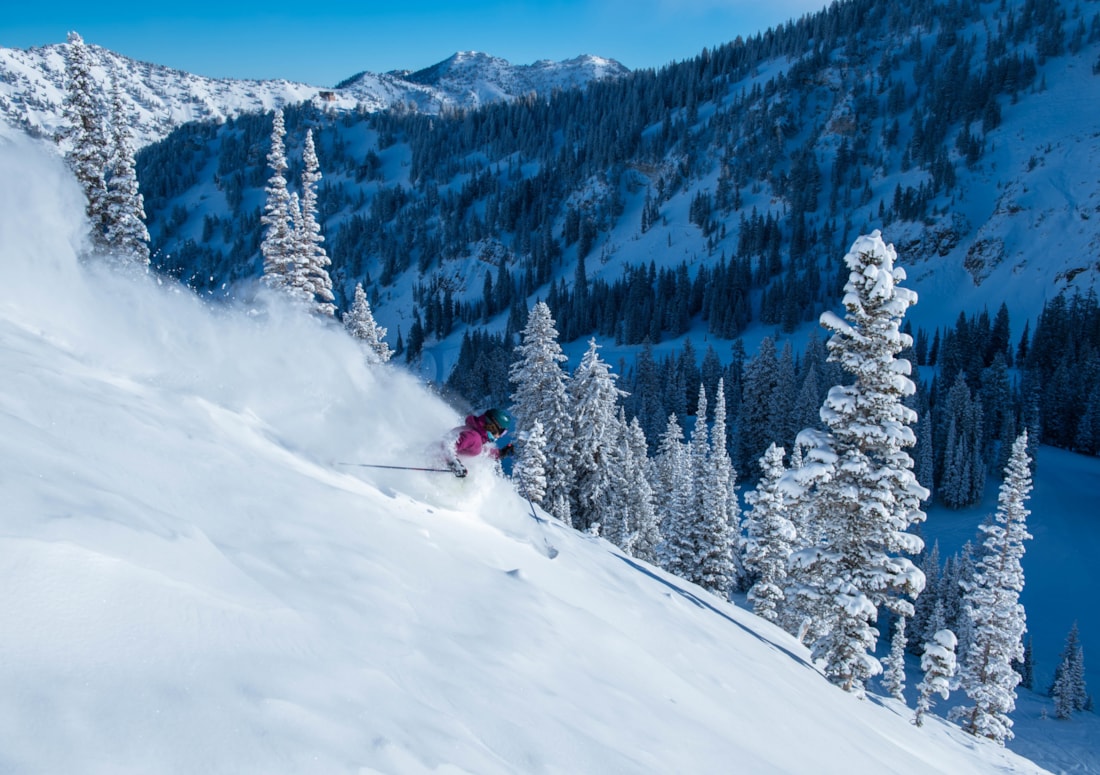 Utah's Premium Powder
The slogan, The Greatest Snow on Earth®, was coined in 1960 and has subsequently adorned Utah license plates and travel posters for decades. It would be easy for one to dismiss this as simply marketing. "Snow is snow," you might say, "can Utah's snow really be better?" Of course, if you are a powderhound or a meteorologist, the answer to that question is simple: Yes. Utah's snow really is better than almost anywhere else on Earth.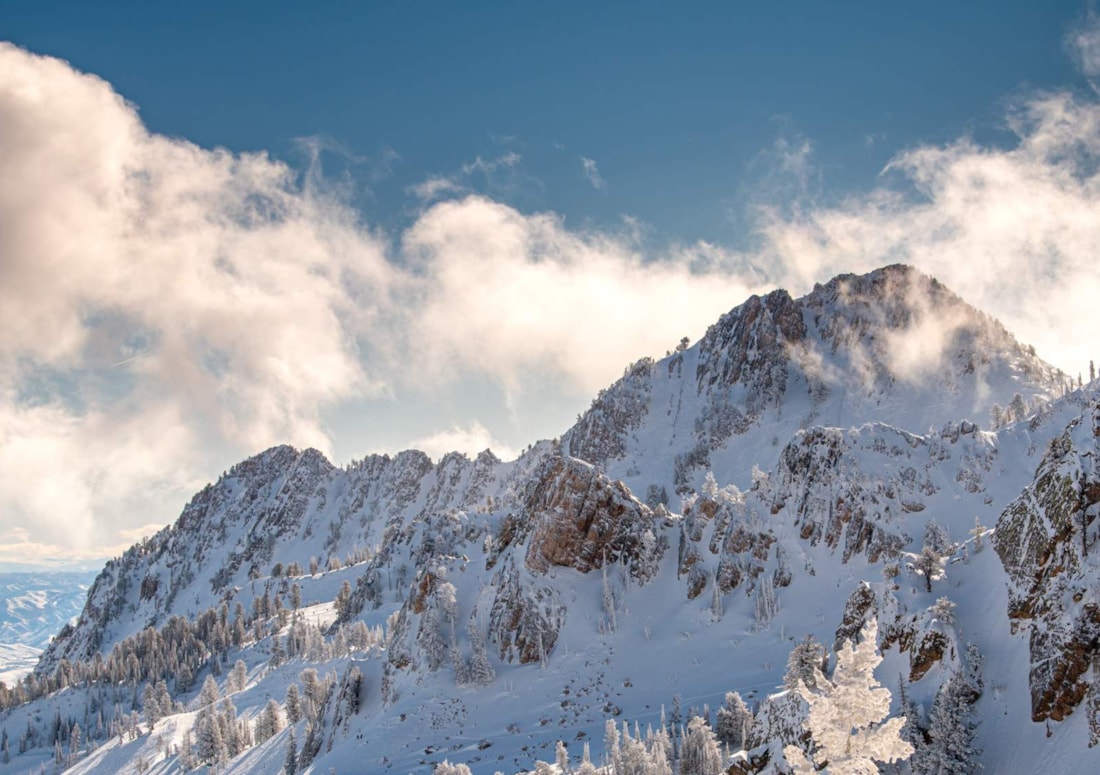 In fact, a serious argument can be made – at least from a ski and snowboarding standpoint – that Utah does have the planet's greatest snow. There is not one single factor that makes Utah snow better than the competition. Rather, it is a culmination of different ingredients that come together to elevate our powder beyond the rest, including the amount of snow, the consistency of which it falls, the terrain, and the perfect combination of climate conditions that can only be found here.
Some Call it Magic
We Call it Winter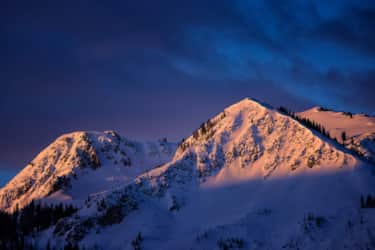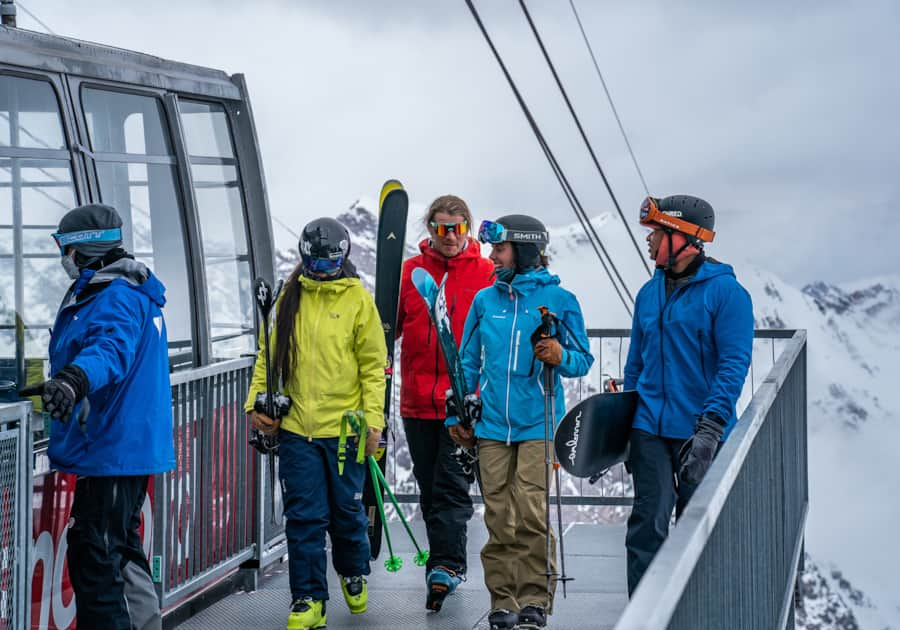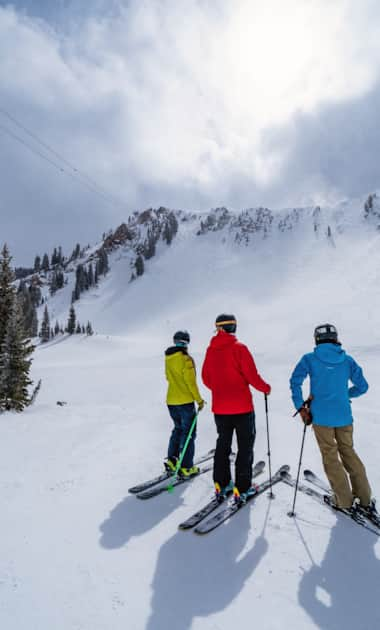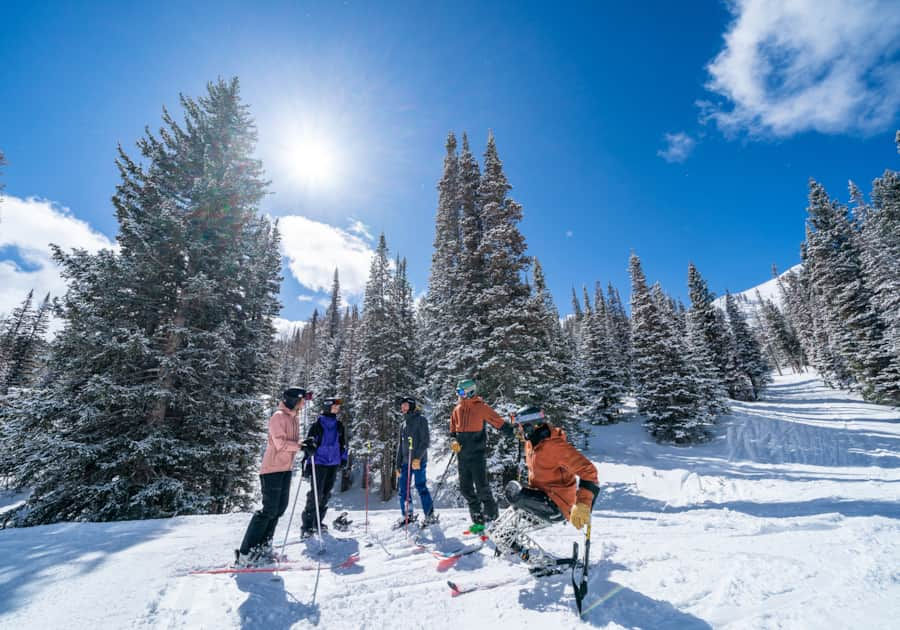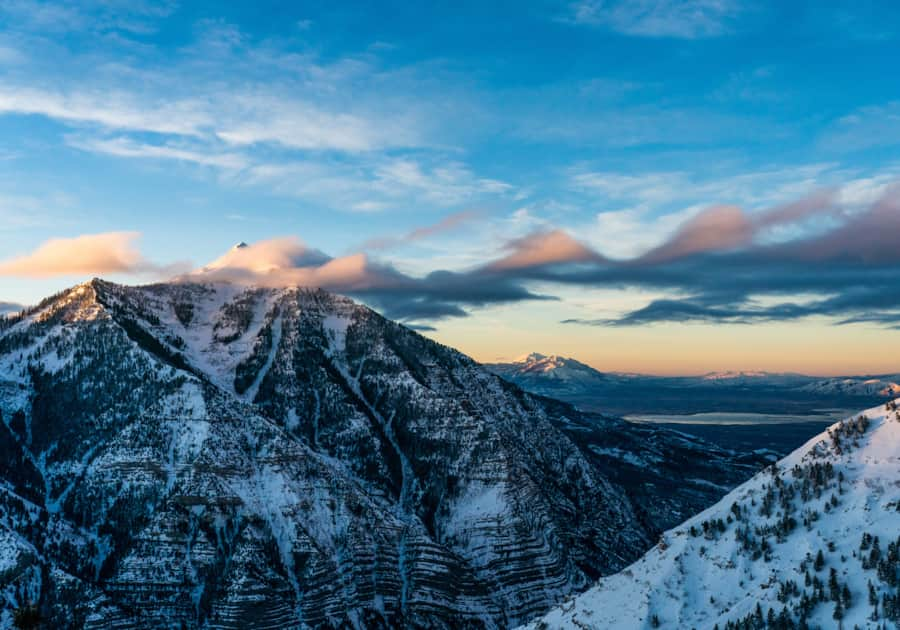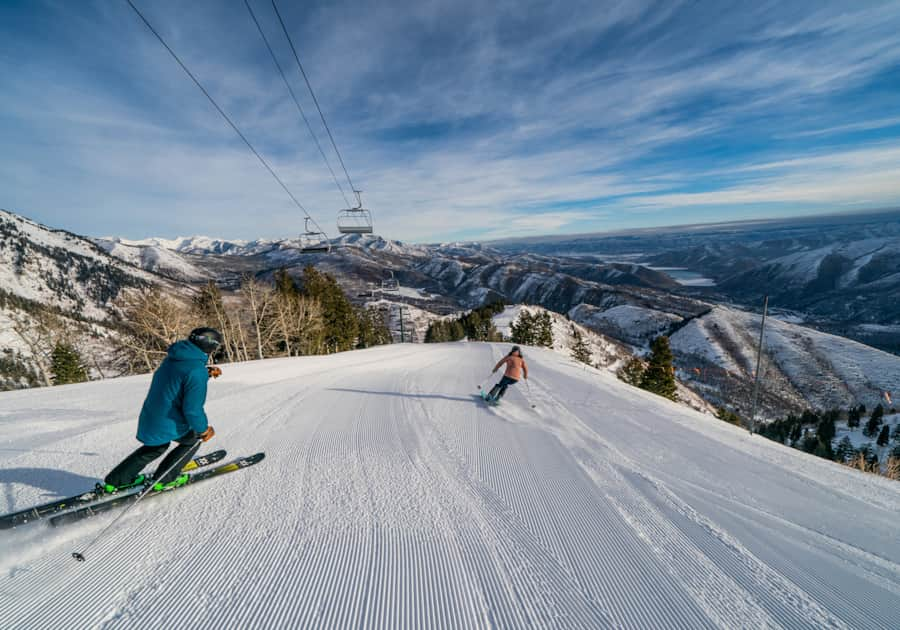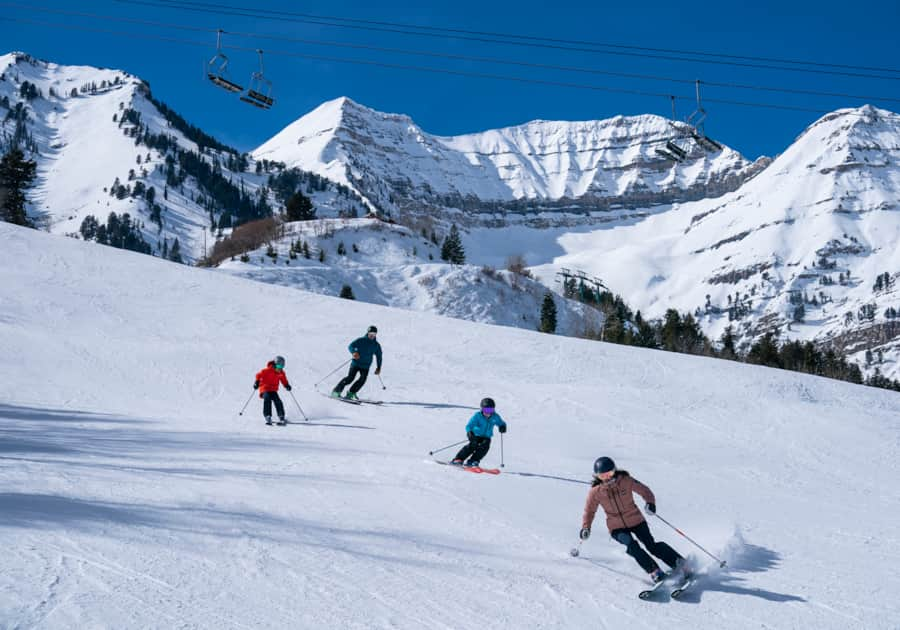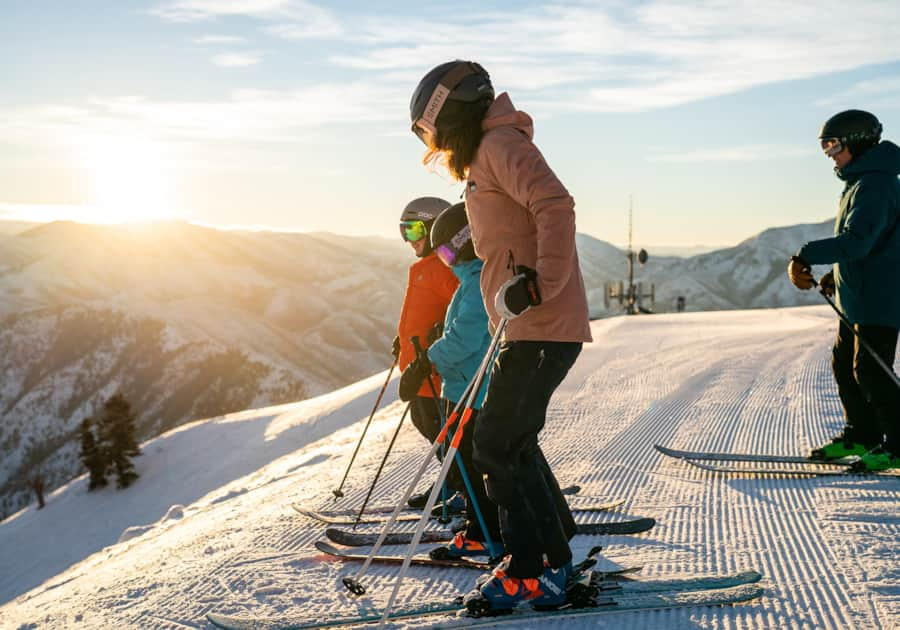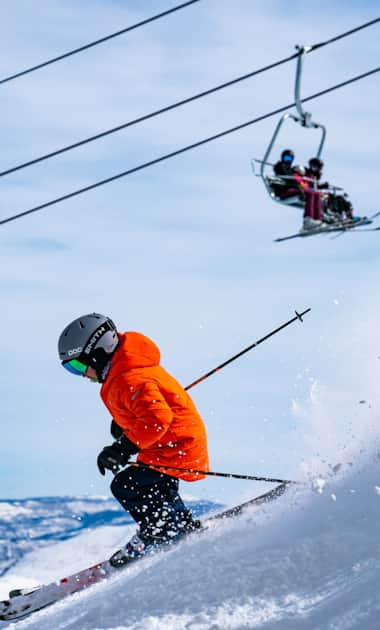 Snow falls all over. But the best, that only falls in one place.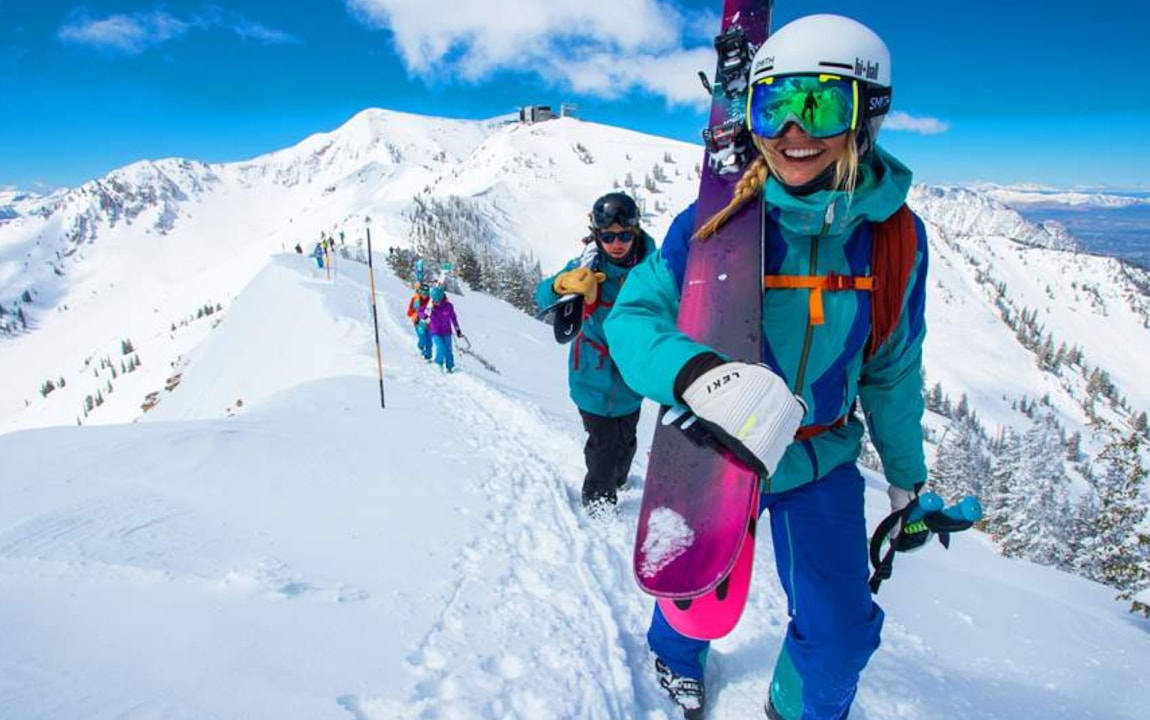 7 Skiing Tips for More Fun on the Mountain
Skiing is one of the most fun and exciting sports on earth, but a good ski trip isn't guaranteed when you book the trip. Gear, a good attitude, and lessons can help ensure that you have a fun time. We've enlisted some advice from Andy Baker, a long-time ski instructor at
Alta Ski Area's
Alf Engen Ski School and PSIA Level III Certified Instructor, to offer a few tips to make your time on the mountain as enjoyable as possible.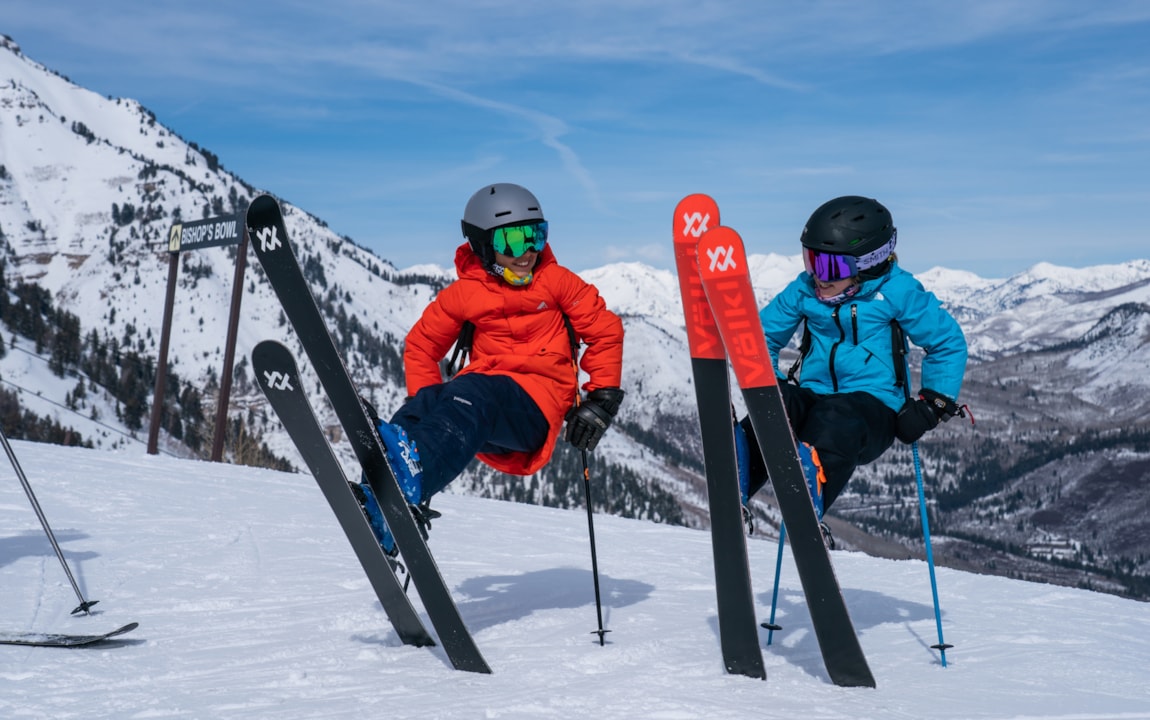 1. Bundle Up
Whether you are new to the slopes or a seasoned veteran, wearing the right clothing can make or break your comfort level while on the mountain. Your base layer is what you build upon and should help wick sweat off your skin and keep you warm. Avoid cotton and go for wool or synthetic materials. For your mid layer, choose a fleece or wool top. "I tell people to buy shell pants and a shell jacket, so you can layer underneath, depending on the conditions," says Baker. If you go the other route and get an insulated jacket, get one that has good armpit zips for ventilation and a waterproof rating of 10,000 mm or higher.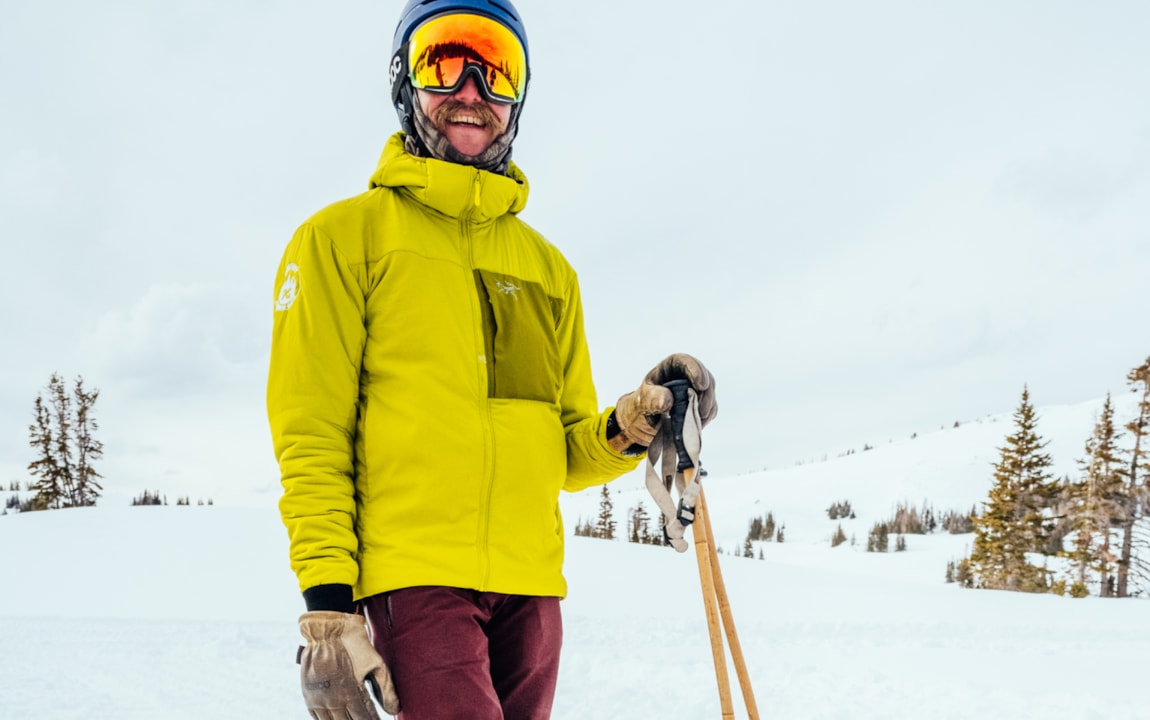 2. Get The Right Gear
Generally, when standing straight up, your ski length should come somewhere between your chin and the top of your head. To ensure that you get the right size ski, visit a ski shop and they will advise you – as well as set you up with bindings based on your height, weight, age, and ability. As for poles, you can determine the proper length by standing in your ski boots and holding your poles while keeping your elbows at a 90-degree angle. For eye protection, goggles offer more protection and give you a wider field of vision than sunglasses. Beginners and experts alike should always wear a helmet with a hard outer shell and a foam inner liner.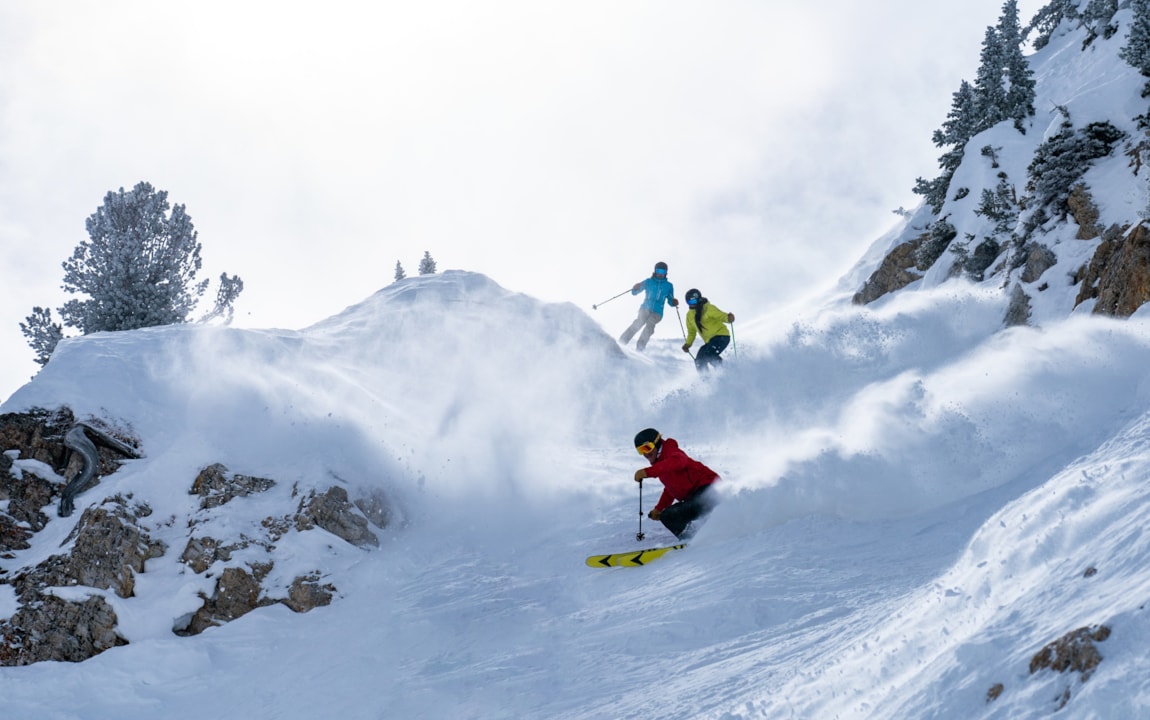 3. Take a Lesson
Although first-timers are highly encouraged to take lessons, ski school isn't just for beginners. Lessons can help improve technique or address fears. "I like to instill more education and knowledge in where they are on their ski abilities and ensure that they have the basic foundation that will ultimately help them accomplish their goals. Ultimately, time on the snow helps your muscle memory, so when you are ready to move up, you're really ready and your body can react appropriately," says Baker. See these articles about beginner's
ski school
and/or
adult ski lessons
for more advanced skiers at some of Utah's resorts.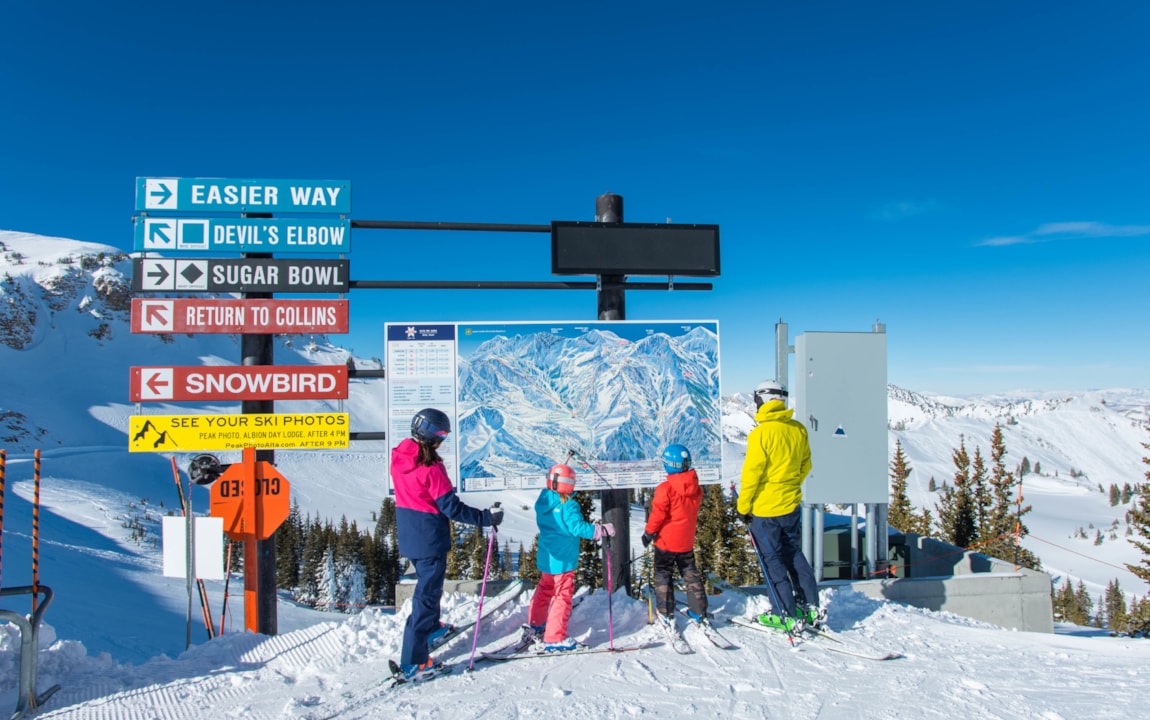 4. Ski At Your Level
Ski levels are typically broken into three categories: beginner, intermediate, and advanced. If you are brand new to skiing, stick to the bunny hill or green runs only. As you gain more confidence and skill, you also develop more control and speed to tackle more difficult terrain. Get familiar with the mountain you are visiting by checking out the map and seeing where different rated runs are located. See a
quick guide
to five of Utah's best beginner ski runs and snowboard trails.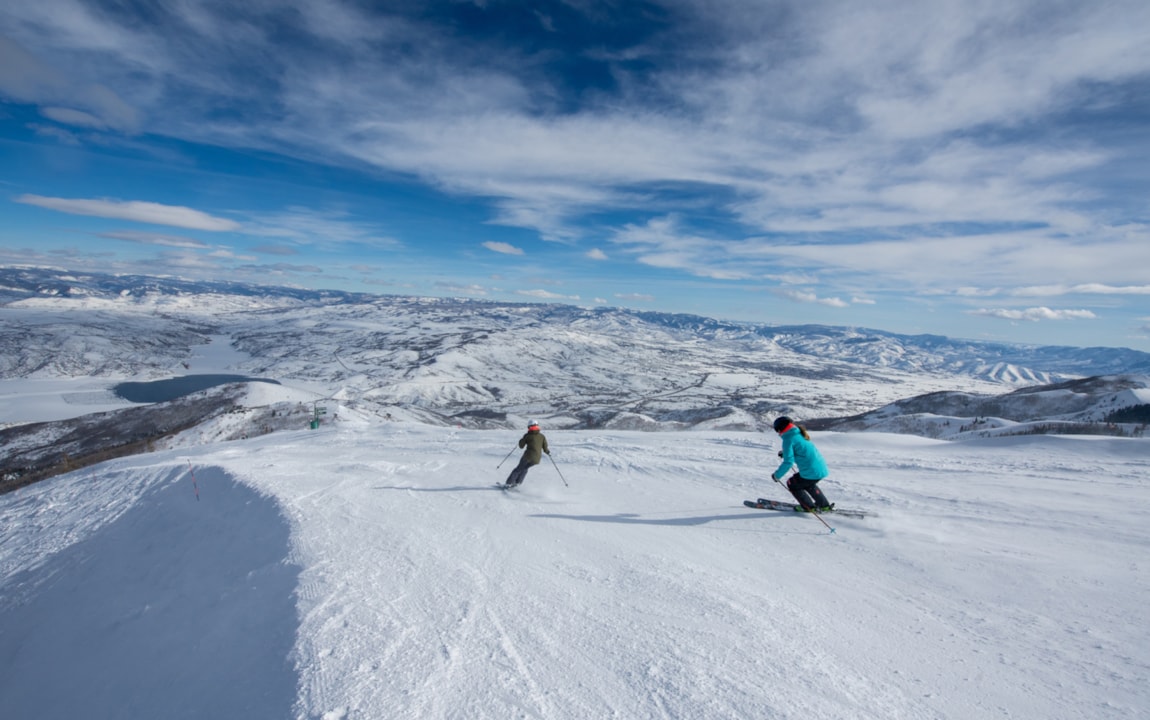 5. Communication
Communication might seem like a no brainer but it is often overlooked, sometimes leading to assumptions being made about how people are feeling. Communicating with your ski partners about the weather, where you want to ski, comfort levels, or when it's time to take a break all contribute to everyone having a good time. Good communication is just as important when taking ski lessons. As Baker advises, students' words don't always match their physical reactions. If you're concerned about something, let your instructor or group know.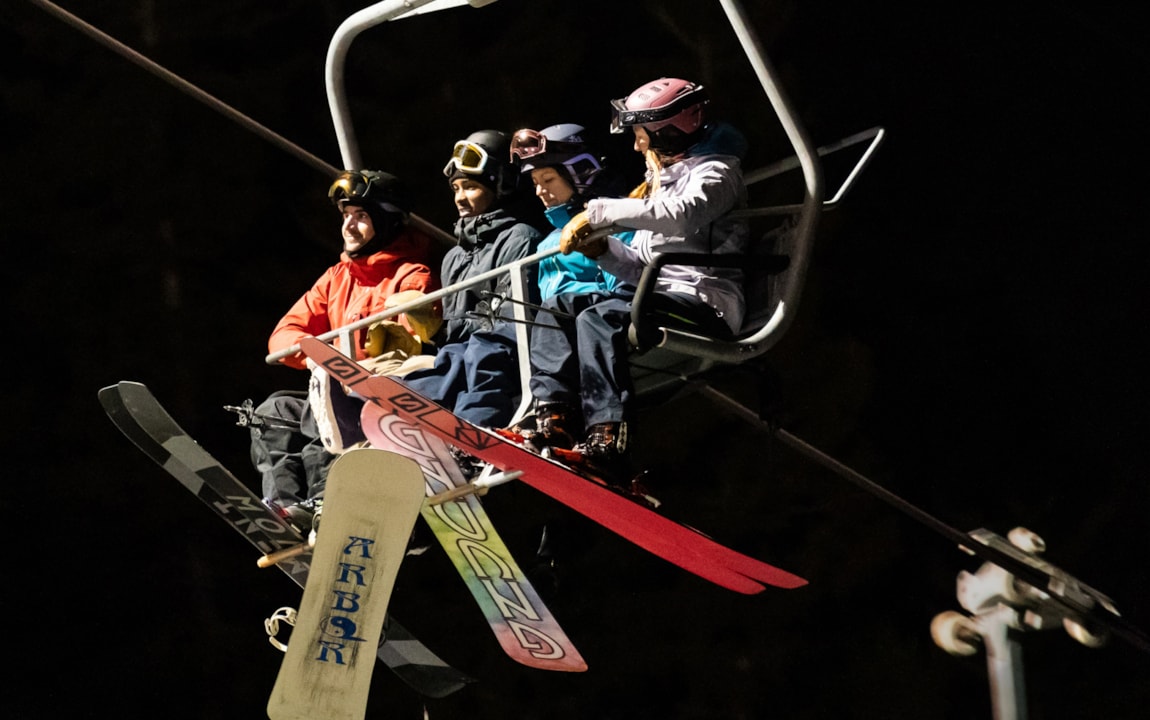 6. Patience & Practice
The saying "practice makes perfect" applies to skiing and boarding, but lots of practice requires patience, too. Some days may be easier than others on the mountain, so it's important to adjust your expectations for each day that you are out. Having a good attitude and staying positive even if you take a little tumble will add to your overall experience. And if you find yourself in a crowded lodge, lift line or ski run, remember that anytime you are in a crowd, you are the crowd. Have patience and be considerate of those you are sharing this outdoor space with.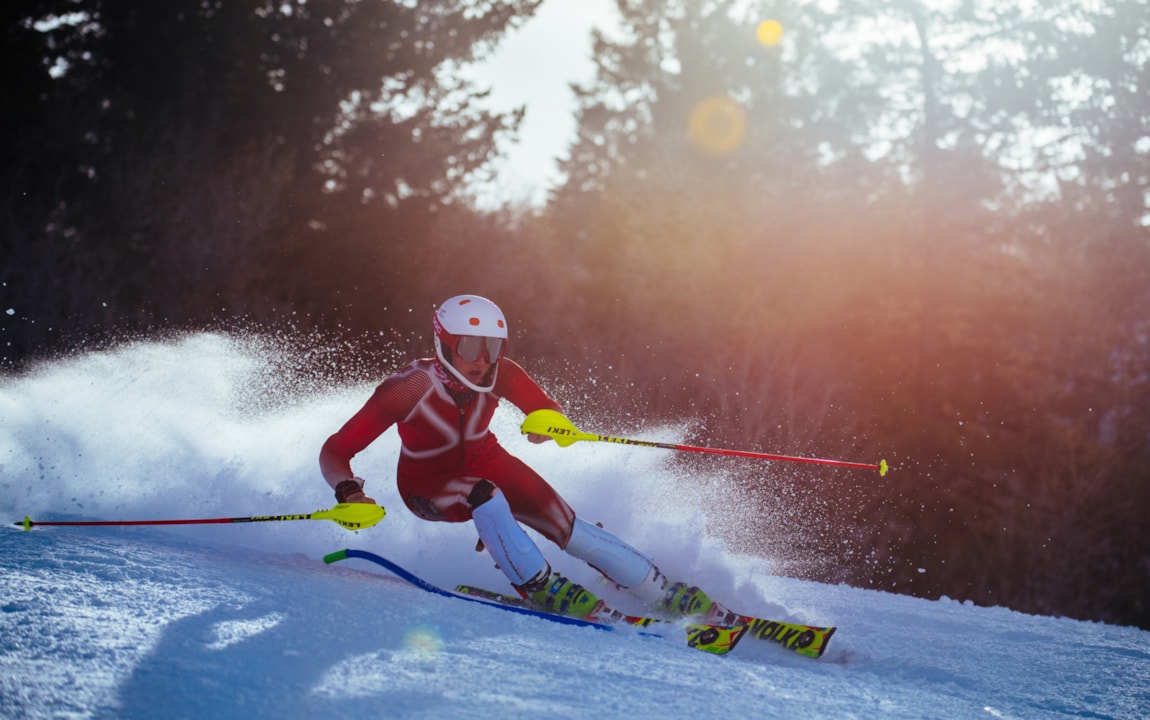 7. Know the Code
Wherever you ski, the snow safety code includes the same basic principles outlined here. Understanding these fundamental guidelines, such as who has the right of way and where it is (and is not) appropriate to stop on a ski run, will keep you and others safe on the slopes.
Picture Perfect Powder
Share your snowy snapshots with us on Instagram by tagging @VisitUtah.
Utah is home to the greatest snow on earth®
0"
—snow in the past 2 days
903"
—last year's snow total