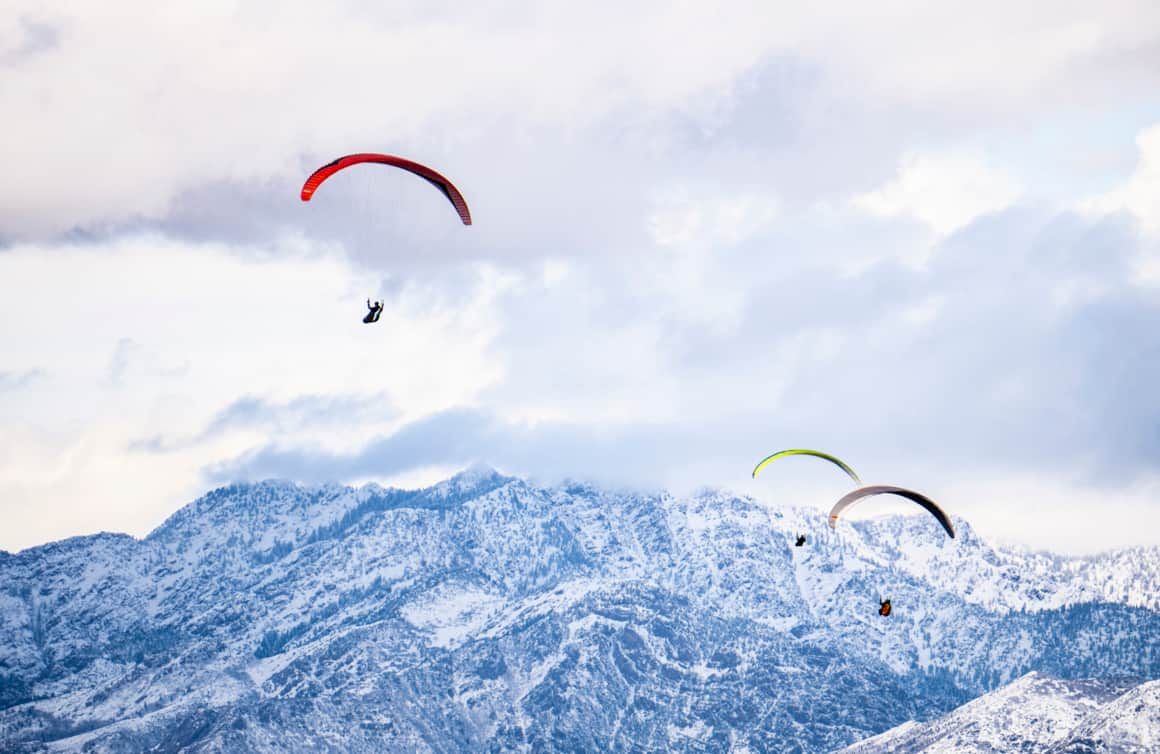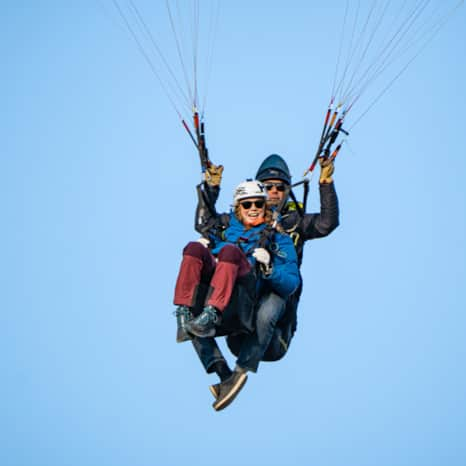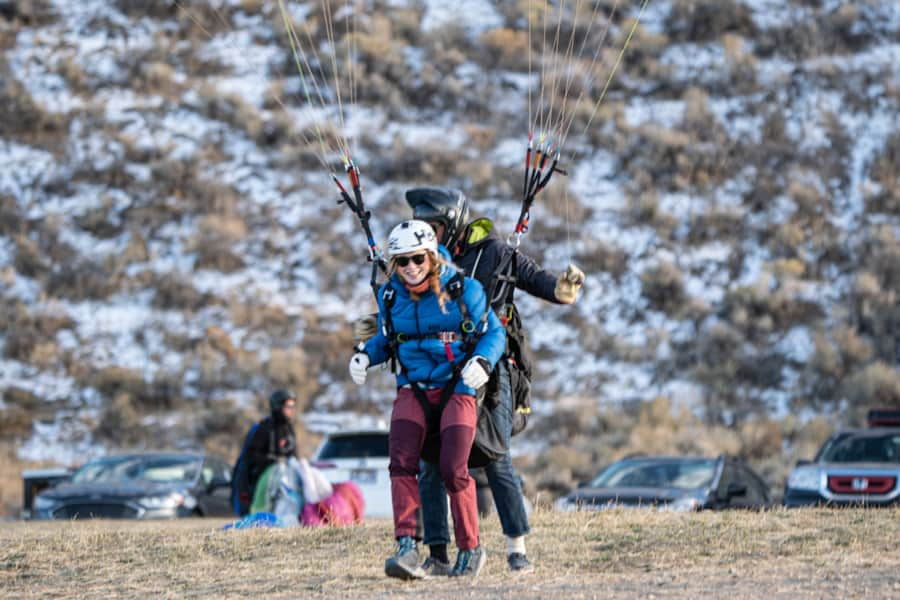 How To Start Paragliding
First-timer fliers don't need to know much background when they arrange a tandem flight with one of the area's gliding schools. Flights are highly weather dependent, and an instructor will work with students to help them take advantage of optimal weather windows. Most often, the best weather for flights is near sunrise and sunset.
The best clothing? Seasonally appropriate light hiking clothes. Closed-toe shoes are a must. In the summer, shorts and a t-shirt with sunglasses are adequate. In the winter, an insulated coat, pants and gloves are highly recommended. Bringing a ski or bike helmet is encouraged.
During the COVID-19 pandemic, flyers are asked to wear masks due to close proximity to tandem pilots.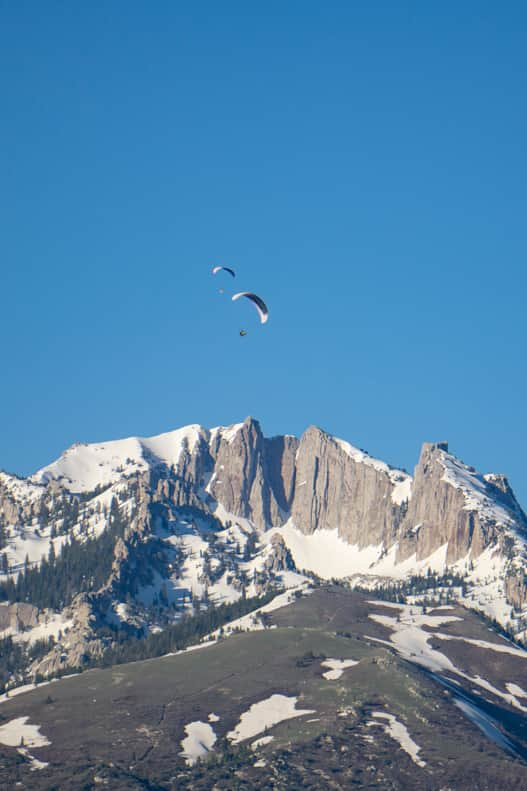 What Draws Visitors To Flight Park State Recreation Area at the Point of the Mountain
After drawing pilots for training during World War I, the steep pitch of the hill was discovered by motorcyclists. Between 1963 and 1988, bikers gathered from around the world to compete in The Widowmaker Hill Climb. At the event, motorcyclists competed to climb Steep Mountain as thousands of spectators watched. Over the years, the event grew too large, and was eventually cancelled due to developmental pressures and environmental concerns.
In the fall of 1988, a hang glider brought some paragliding gear from England and showed interested pilots how to use it, and then left his gear with Terry Hawkins, a local hang glider pilot. When the wind wasn't blowing just right for hang gliding, Hawkins and his friends would play with the "parapanties."
As the population in the area grew, the gravel pit near the flight area expanded to meet demand, and pressure from developers threatened the south side of Point of the Mountain. About half a dozen land owners worked with state and Salt Lake County officials to swap land and resources so that the south side could be managed by one owner. After more than three years of negotiations, in 2006 the south side of the mountain was designated as a state park, while the north side became a Salt Lake County park.
"In the late 1980s, paragliding caught on, transforming Point of the Mountain into a world-renown flight area. "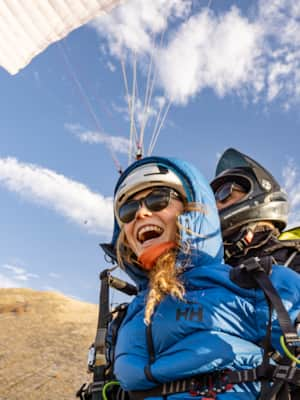 Soaring, Utah Style
Utah offers the Greatest Snow On Earth® — and also some of the most soarable skies. In-between powder days, give your ski legs a break and explore flight at the state's historic and unique Point of the Mountain Flight Park.