History of the Trail
The Mill Canyon Dinosaur Bone Trail resides in the Morrison Formation, a sedimentary rock series of clay, shale and sandstone that settled in shallow bodies of water during the Jurassic period. The Jurassic rock formations — found across broad areas of eastern and Southern Utah — contain fossilized remains of plants and numerous kinds of dinosaurs. The canyon got its name from an old copper mill that operated in the area until around 1902. You can still see remains of the mill on the south side of the canyon.
Dinosaur Species at Mill Canyon
When you visit the Mill Canyon trail, you can expect to see fossilized footprints and bones of the following species.
Allosaurus: Large, bipedal, lizard-hipped, meat-eater
Stegosaurus: Moderately large, four-footed, bird-hipped, plant-eater
Camarasaurus: Very large, heavy-bodied, four-footed, lizard-hipped, plant-eater
Camptosaurus: Moderately sized, four-footed, bird-hipped, plant-eater
"Fun Fact: The Allosaurus is the state fossil of Utah — more than 50 Allosaurus specimens have been found at Dinosaur National Monument and the Cleveland-Lloyd Dinosaur Quarry."
How to Visit Rock Imagery Sites Like an Archaeologist
There are untold thousands of rock imagery sites across Utah, and hundreds of thousands of archaeological sites of every stripe. Learn how to explore these sites with the respect and deference they deserve.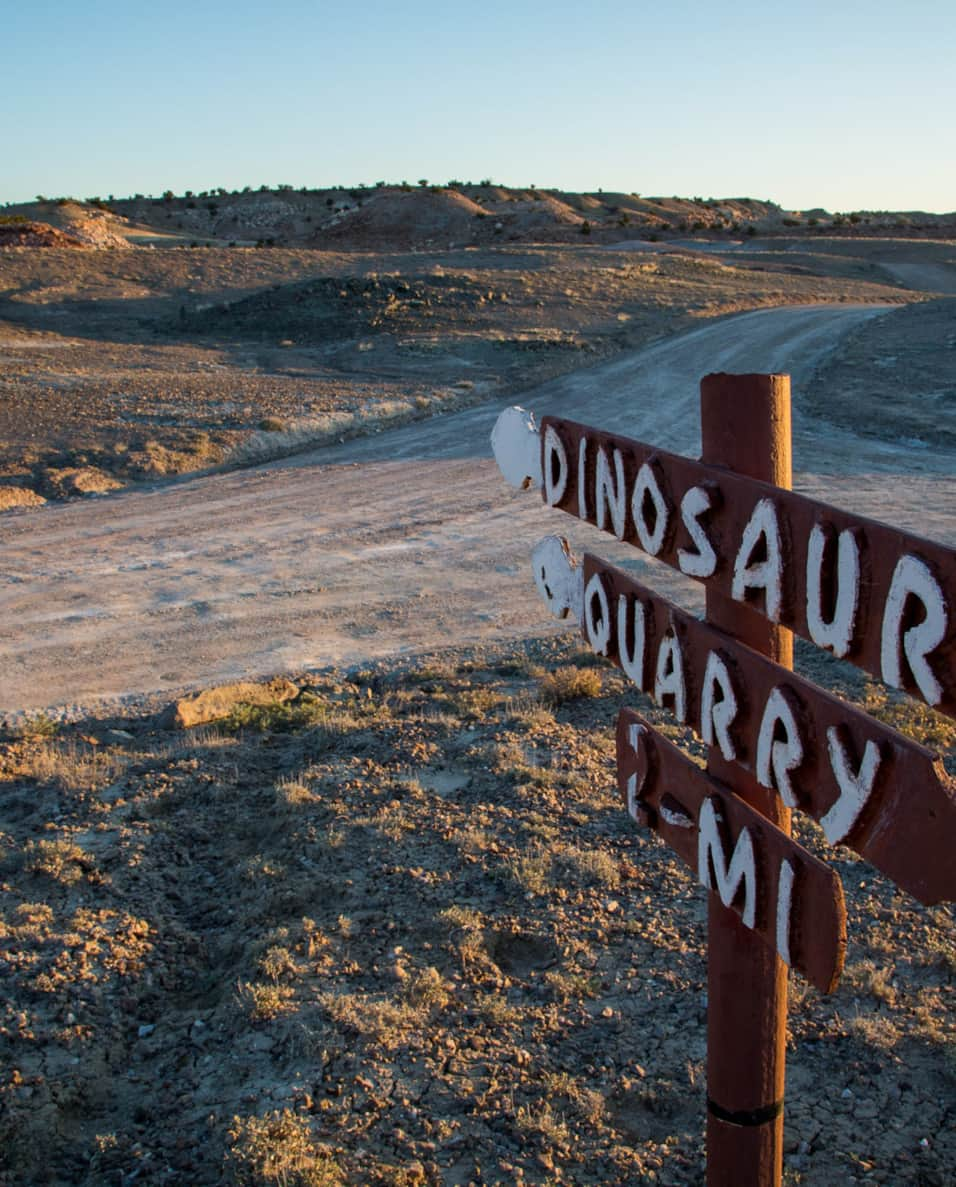 Trekking Along the Dinosaur Diamond Highway
Utah's Dinosaur Diamond Highway is the perfect guide to experience ancient history, millions of years in the making.
Highlights
Dinosaur National Monument
Jurassic National Monument
San Rafael Swell
Dead Horse Point State Park