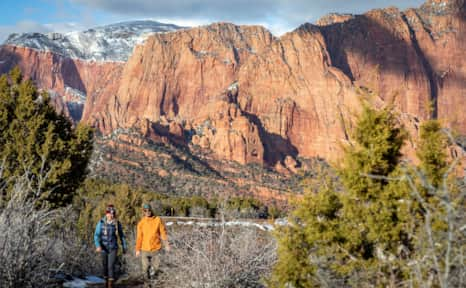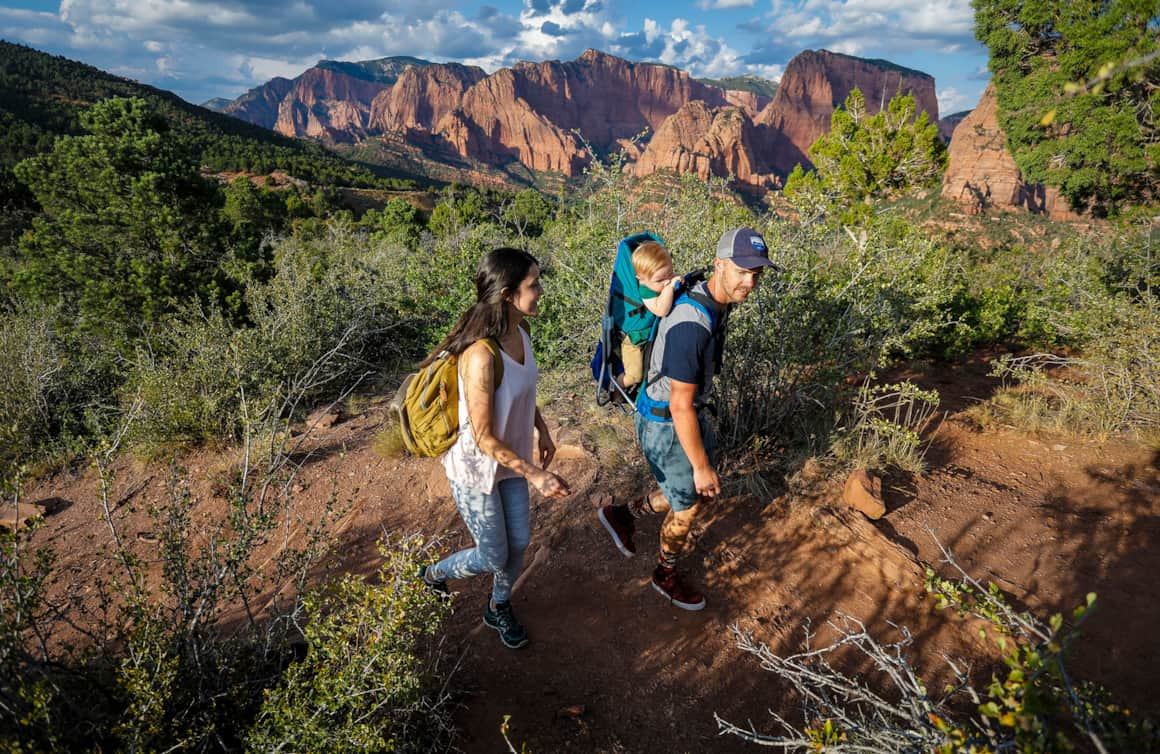 Do Your Research
Check the Weather

Be sure to read the weather forecast and understand how the climate and conditions will impact your day's outing and be aware of your own limits. Pack accordingly and be sure to bring enough water, food, proper clothing and sun protection.

Get the Latest Information

Check the current regulations and suggested guidelines for the places you intend to visit. For the latest information, visitors may follow Zion National Park on Twitter, Facebook and Instagram, or check park alerts on nps.gov for conditions, traffic and park recommendations.

Take the Shuttle

Read up in advance about the mandatory shuttle service available within the park during the most popular months in Zion Canyon. Parking lots fill up on busy days, so get there early or plan ahead for alternative parking options.

Understand the Area

Study maps to understand the various entrances and transportation options within the park. If you're riding a bicycle, read up on where bicycles are allowed within the park and other guidelines on cycling. Learn more about where to stay within Zion National Park, whether you book a room at the lodge, camp at the campground or stay in a town just outside the park.
Visit With Respect
Experiencing the stunning beauty of Zion should inspire you to want to preserve and protect this hallowed place. Practice Leave No Trace principles to ensure that all parts of the park are left as nature intended it. Leave places as you found them, respect wildlife, plant life and geology, dispose of waste properly and be considerate of others.
Pack it in, pack it out. Leave no trash or human waste behind (Read: "How to Poop in the Outdoors"). Zion requires visitors to pack out solid human waste, toilet paper and hygiene items.
Leave rocks, plants, animals and natural objects as you found them. Never leave marks or scratches on rocks or other surfaces and admire artifacts and natural features from a distance without touching or disturbing. Tree carvings, rock etchings and spray painting are forms of vandalism and graffiti, which are illegal on public lands.
Stay on existing trails and do not travel off course or "bust the crust." Camp only in designated areas on durable surfaces and follow all campfire rules and regulations. Rock cairns, or rock piles, are trail markers. Do not disturb them or add new ones, as they could mislead other hikers.
Leave drones and pets at home. The use of off-highway vehicles (ATVs, OHV, UTVs, etc.) is also not allowed in Zion National Park.
Be courteous to other visitors by minimizing noise, yielding to others on trails and respecting trail and transportation signage.
Show consideration for other visitors, and be a mindful photographer.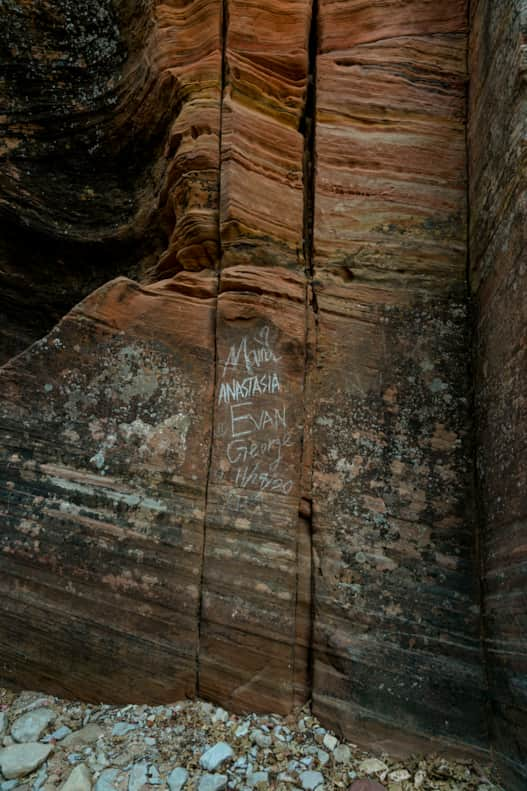 "Visit Zion in a considerate way to ensure this wild place stays a spot that future generations can continue to enjoy. "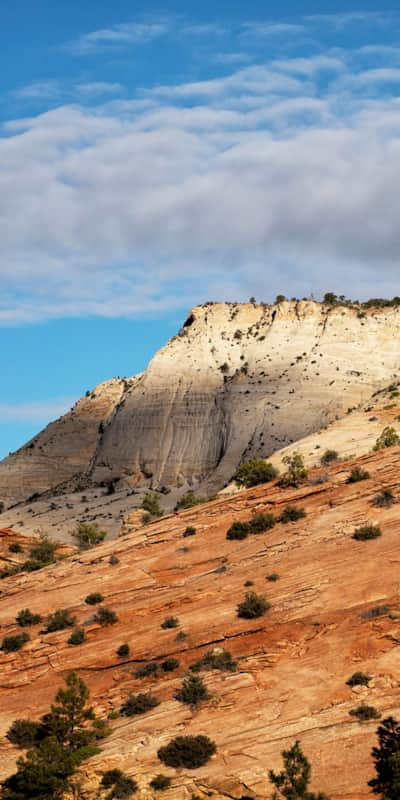 Take Care of Yourself
You can't enjoy the splendor of Zion sufficiently and preserve this treasured place if you're not first taking care of yourself and those in your group. Watch where you step, know your physical limits and pack all your necessary essentials, from first aid or medical supplies to proper clothing to enough water and food.
Prepare for the Heat
During the hottest parts of the day in the peak of summer, temperatures can spike over 100°F. Avoid exertion or overheating during the peak temperatures of the day. Consider hiking in the cool of the mornings and evenings. There is very little shade on most trails within the park. Protect yourself with sunscreen, sunglasses, a hat and protective clothing.
Stay Hydrated
Dehydration is a real threat in desert environments. Active hikers should plan to bring at least one gallon of water per person per day. Remember to stay hydrated by drinking water before you get thirsty. Always carry enough water to meet your daily needs or research ahead where drinking water may be available. Desert water sources may run dry at certain times of the year and, if untreated, can contain harmful or toxic microbes that can impact human and pet health.
Pack Enough Food
Bring enough food and snacks for your group and for the outing you have planned and be aware of where food is served within or outside the park. Remember to pack out what you brought in and dispose of all trash properly.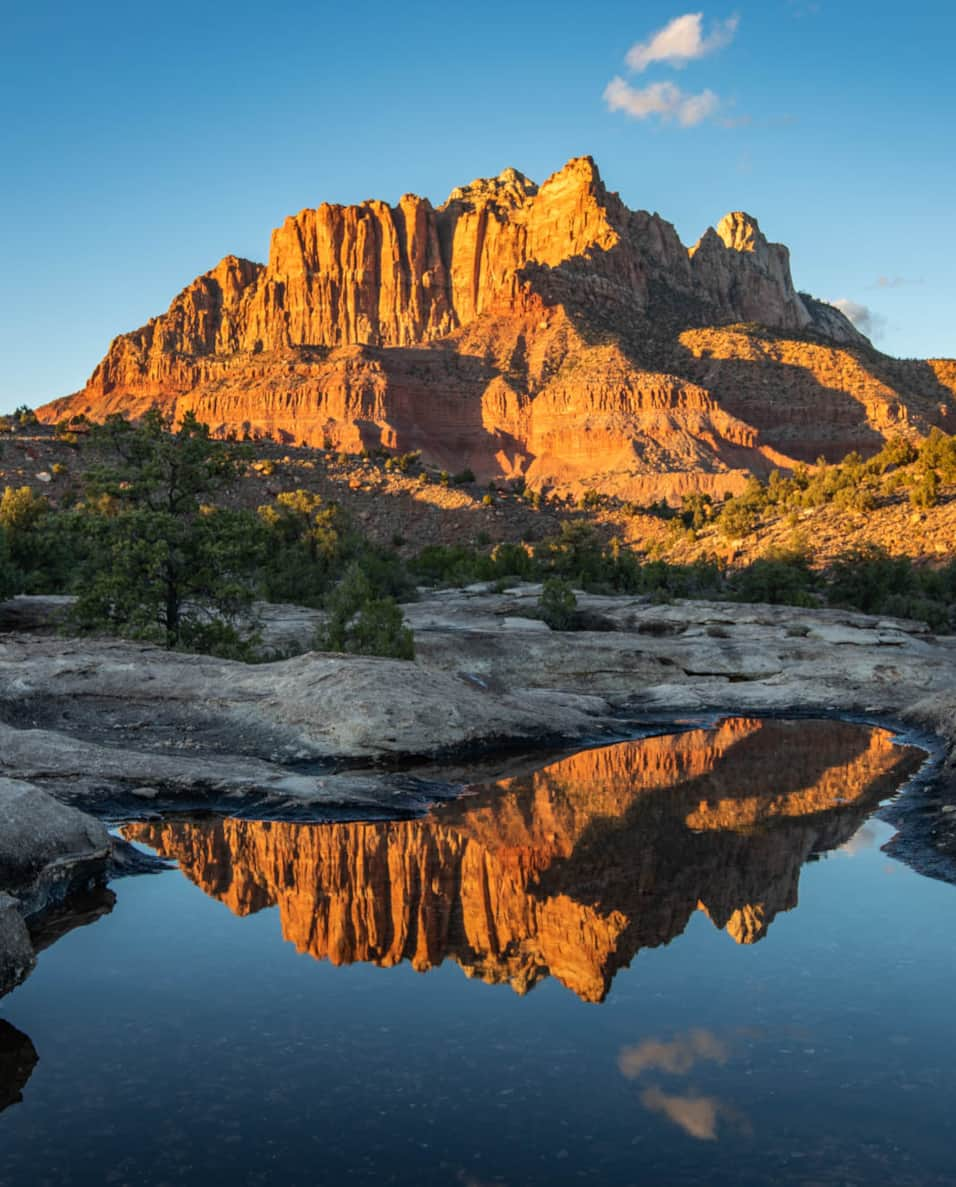 The Complete Zion Trip
Tucked into the southwest corner of Utah, Zion National Park is the centerpiece for a 6-day red-rock vacation that includes a little bit of everything that makes the state such a marvel to experience.
Highlights
The Watchman Trail
Grafton Ghost Town
St. George and Snow Canyon State Park
Brian Head to Dixie National Forest
Slot Canyon Adventures Near Kanab