Arches Timed Entry
From April 1 through October 31, 2023, daytime visitors to Arches National Park are required to have a timed entry ticket to enter the park. Reservations open three months in advance.
More information at go.nps.gov/archesticket.
Winter Activities in Moab
Backcountry Skiing at La Sals

The La Sal Mountains provide Moab with a snowy backdrop and a fantastic winter playground. Plenty of winter adventures await, including cross-country skiing and snowshoeing. Enjoy everything from short part-day adventures to multi-day excursions like skiing between backcountry yurts. Be sure to check weather and road conditions as well as the avalanche forecast and pack everything you need for a winter adventure. Be aware you will need solid route-finding skills, especially if you venture off the main trails. You may need four-wheel drive or chains to reach some trailheads, and always be prepared for winter driving conditions.

Mountain Biking

Winter is still mountain biking season in Moab, and the Amasa Back trail network is a fun winter option. Be aware of slippery patches on any winter ride, and make sure your bike is ready for the conditions you'll encounter. Stop by one of the local bike shops for recommendations and to make sure your bike is ready for the adventure ahead.

Winter Hiking

Immerse yourself in red rock by going for a winter hike. One favorite spot to explore is Dead Horse Point State Park where seven miles of trails connect eight overlooks along the rim. There isn't much elevation change along the route, and it provides stunning views of the Colorado River, La Sal Mountains and incredible scenery all around. Canyonlands National Park's Island in the Sky district is just 45 minutes from Moab and it offers a plethora of hiking opportunities. Take a hike on a relatively easy route along the mesa top or gear up and get ready for a challenging winter hike. With any winter hike, be prepared for winter conditions and consider traction devices for your boots if ice or snow may be present.

Winter in Arches

Located just outside city limits, Arches National Park is a must-see destination on any trip to Moab. Go for a scenic drive or hike and revel in fiery red rock arches — sometimes dusted with snow. Spend time hiking a wide variety of trails, from easier paths like the Nature Trail by the visitor center to more challenging routes like Balanced Rock, Double Arch and beyond. Spend some time snapping stunning images of the park's array of arches and then come out at night for stargazing and celestial views.

Winter Shopping & Dining

Indulge in delicious meals at an array of Moab restaurants, including Thai, barbeque, pizza, coffee shop delights, classic diner-style dishes, pizza, Mediterranean, vegetarian options and more. Be sure to check a restaurant's hours before making plans since some reduce operations in the winter. Plenty of shopping options are also available, so you can stroll along Main Street searching for books, ceramics, gear, art, biking accessories, rocks, photography, t-shirts and much more.
"Revel in red rock paradise, find endless snow in the La Sal Mountains and save plenty of time for shopping and dining around town."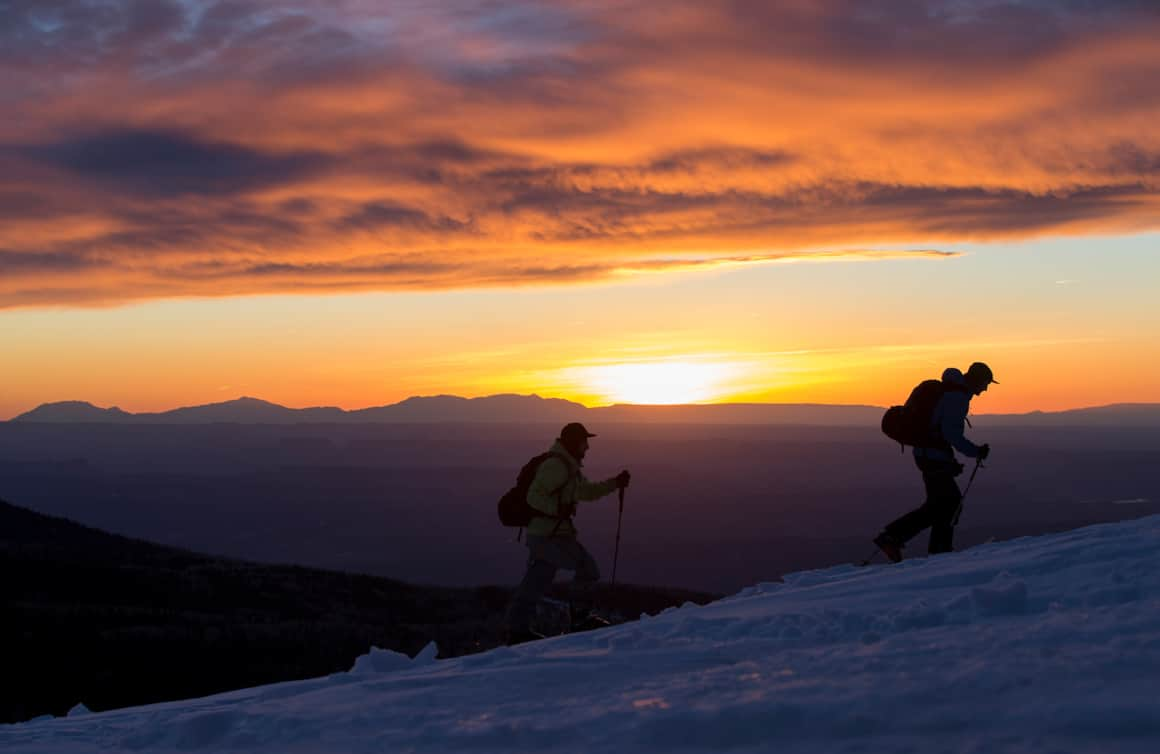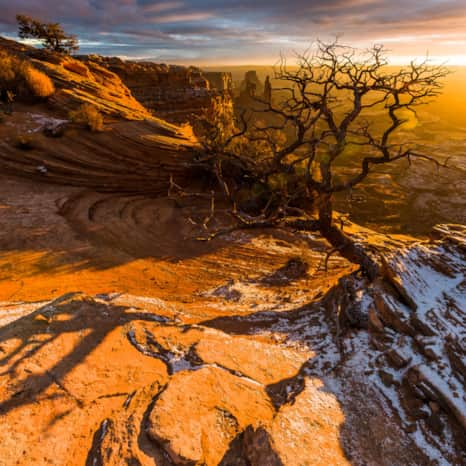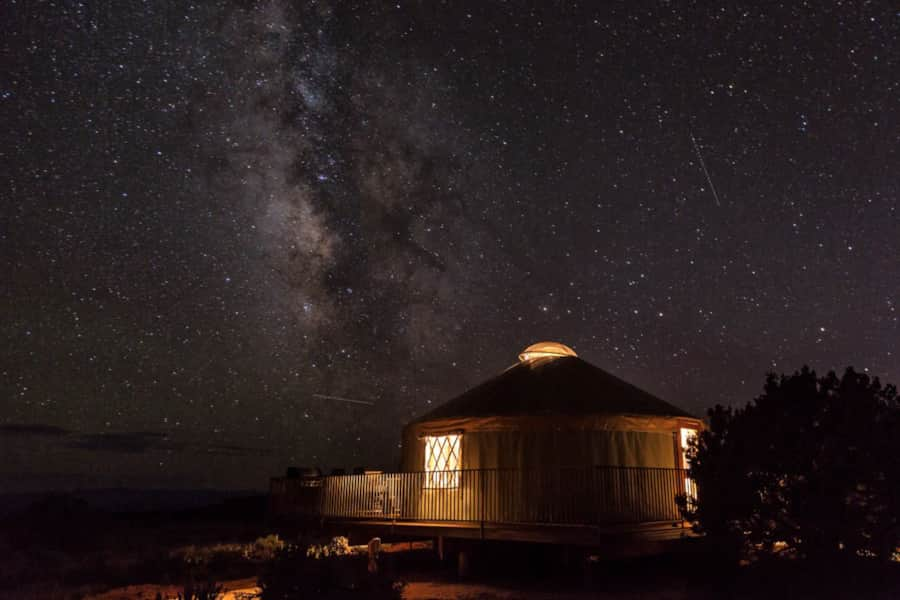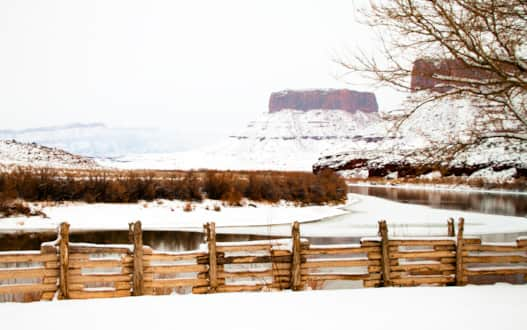 Winter Lodging in Moab
While some lodging options close for the winter season, many more remain open year-round. Stay in a hotel, motel, resort, lodge, B&B, cabin or vacation rental during your winter visit. Or opt for a camping or glamping experience. While some campgrounds close for winter, many others remain open. If you're camping, be sure to find out if the campground will have water available or if you'll need to bring your own since many water systems shut down when temperatures drop below freezing. Winter campers should be well-prepared with all the gear, equipment and supplies they will need, in addition to the skills and experience to safely camp in winter conditions.
Be sure to check if your preferred accommodation is open or closed in the winter, and know that even if your first choice is shuttered for the slow season, there are plenty of other options to choose from.