A Local's Guide to Logan: Northern Utah's Outdoor Adventure College Town
Logan might seem like a sleepy stopover town, but scratch past the surface and you'll find this little city is teeming with some of the best arts, food and outdoor adventure opportunities in the state.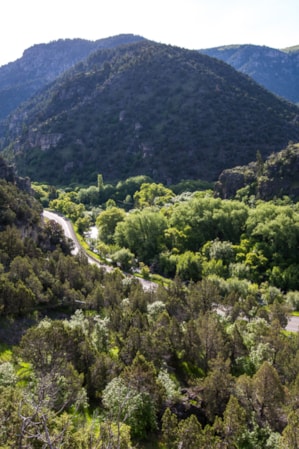 Tucked against the Wasatch Mountains in the northeastern corner of Utah and surrounded by a checkerboard of crops and rivers, Logan is a small city that the hurried traveler might zip by without a care. Crack it open and take a look inside, however, and you'll find that this college town is teeming with good eats, a thriving arts and cultural scene, a summertime magic that gets in your bones, and some of the best outdoor recreation opportunities in the country.
Whether you're passing through or just looking for new places to explore, here are some of the best ways to experience Logan.
Tour downtown by foot or by bicycle
Logan's historic downtown is a bit quieter than those you'll find in other Utah cities, but that makes it a great place to wander and window shop. One of my favorite places to shop downtown is Global Village Gifts, a non-profit, fair-trade retail store that features beautiful handcrafts made by artisans around the world. If you're exploring downtown in the heat of the summer, tour the historic Logan Tabernacle. On weekdays between Memorial Day and Labor Day, you can peek inside the main room, sit in the creaking pews, and see the Tabernacle's Opus 620 pipe organ, which was installed in 1908 and has just over 2,800 pipes. History buffs hungry for more Cache Valley relics can visit the Cache Daughters of Utah Pioneers Museum. Entry is free during operating hours and you can pick up a pioneer-era gift on your way out.
While wandering downtown, make sure to visit The Bluebird — you'll know it by its iconic blue and white sign. The Bluebird is a 105-year-old ice cream, soda fountain, and candy shop turned restaurant that offers over 75 types of chocolate and a full dinner menu. Stay for a meal, or take home a bag of their very popular O'Aggie Bars and Melti Mints.

Historic Logan makes for a nice walk, but one of my favorite things to do is see it by bike, especially during golden hour on a June night. Rent a road or tandem bicycle from The Sportsman, then pedal west from mainstreet to see ivy covered, pioneer-era mansions. For a more natural scenic ride, go further south to the Logan River trailhead at Willow Park, which takes hikers, dogwalkers, and cyclists on a leisurely winding path along the river.
Visit the 'spot where the sagebrush grows'
In 2017, Travel + Leisure ranked Utah State University the most beautiful campus in Utah, and as a very biased Aggie alum, I couldn't agree more. USU's main campus is nestled in the foothills at the mouth of Logan Canyon, and when you're approaching it from the west, you can see the sky's reflection shimmering in the windows of the historic Old Main clock tower. The best time to see it is around sunset when a full moon is rising over the mountains behind it.
Visitors to Utah State can take the daunting steps or sidewalk leading up Old Main Hill to picnic on the Quad or on the hillside, where you can get stunning views of the Wellsville Mountains and the Logan Latter-day Saint temple in the distance. Venturing to the east end of campus to get a few scoops of famous Aggie Ice Cream is a must — Utah State students have been perfecting and selling it on campus since 1888! My personal favorite and the most popular flavor is Aggie Blue Mint, a swirl of chocolate cookies, white chocolate, and mint. If you're in Logan during basketball or football season, grab a ticket to watch the game or just to watch USU's student section. Dubbed "The HURD," it's consistently ranked one of the best student sections in the country for it's electric, belligerent, and creative school spirit.
"While Logan might be the bustling hub of Northern Utah's Cache Valley, there are also plenty of exciting and interesting things to do outside of it. Trust me — you won't want to limit your adventures to downtown."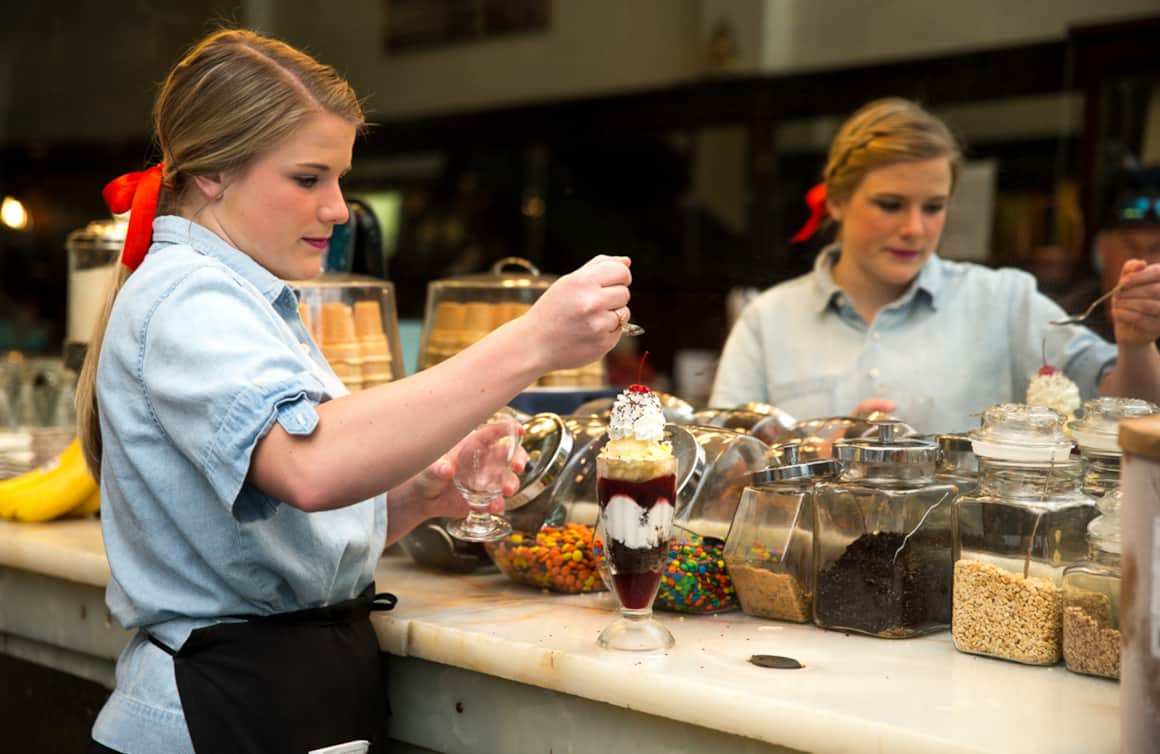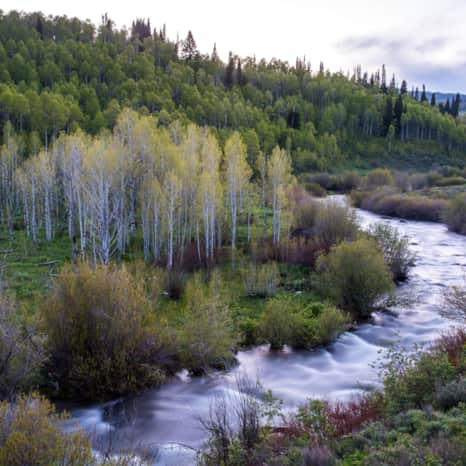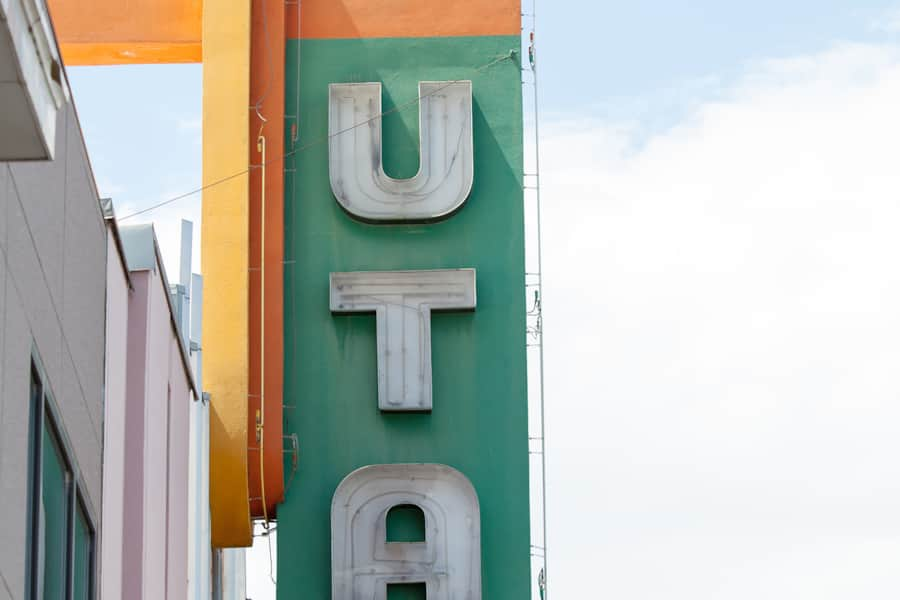 Embrace your inner foodie
Logan's food scene has come into its own over the past few years, and it's an exciting time to visit the city if you're a foodie. If you're starting your day downtown, grab a bite to eat in Logan's theater district, which has some of the best breakfast restaurants in the valley. I enjoy The Crepery, The Waffle Iron, or Stacked. If you're closer to Logan Canyon, make sure you visit Herm's Inn, a restored petrol station from the early 1900s that offers a cinnamon swirl pancake the size of a full pizza.
To expand your food adventure, factory hop across the valley to sample some of the best dairy and food products in the country (Cache Valley is famous for its dairy heritage, as celebrated by the annual Cache Valley Cheese & Dairy Festival). Grab some natural honey at Cox Honeyland, or visit the Gossner Food facility to sample squeaky cheese and buy a whole crate of flavored Gossner's milk. Dip your toe into the wild side with their Gossner rootbeer milk — you'll either hate it, or you'll love it.
When I'm looking to eat out in Logan, my favorite place to go is Tandoori Oven, arguably the best Indian food restaurant in the state of Utah. I love the chicken tikka masala and chicken coconut kurma. If you're looking for classic American fare, check out Morty's, which makes a mean burger and delicious sweet potato fries. Morty's also has an awesome rooftop view of Cache Valley.

To finish off your day like a true local, make sure you "clean the sink" at Angie's Diner for dessert, or opt for a classic malt shake at Charlie's Ice Cream instead.
Immerse yourself in the fine arts
When in Logan, gallery walk down mainstreet to appreciate the work of local artists and musicians, or visit the Nora Eccles Harrison Art Museum on campus. One of the best times to be in Logan is in mid-June, when the Tabernacle grounds throb with live music, food, and arts vendors during the three-day Summerfest.

Logan can get sleepy after sundown, but that's when its art experiences come alive. Dubbed the "Crown Jewel" of entertainment for Northern Utah, Logan's Ellen Eccles Theater (built in 1923) offers full-production plays, musical performances, ballets, and comedy sketches year round, and it makes for a great nighttime excursion. If you're looking for something a little more chill, visit the historic Utah Theatre right around the corner, which has a fun retro feel and plays classic movies on most Friday and Saturday nights. (Read: Logan, Utah: High Art and Hometown Americana)
Find adventure on the outskirts
While Logan might be the bustling hub of Northern Utah's Cache Valley, there are also plenty of exciting and interesting things to do outside of it. Trust me — you won't want to limit your adventures to downtown. One of my favorite activities is to visit the American West Heritage Center in Wellsville. Wander around the grounds to see a variety of baby farm and forest animals during Baby Animal Days in April, delve into the shoes of a pioneer or mountain man during the summertime, or twist your way through corn mazes in the fall.
Drive to the opposite end of Cache Valley to stand at the Bear River Massacre site, a sobering and important part of Cache Valley's history. If you've got kids, visit Zootah, a small zoo that gives you the chance to see a variety of local wildlife up close. If you're in Logan in October, a great sundown activity is to wander through artistic pumpkin displays at the North Logan Pumpkin Walk with a cup of hot cocoa in hand.
Enjoy the great outdoors
Logan's downtown is a charming stroll. Logan's backyard is a four-season high adventure. Boaters and kayakers can hit the water at Hyrum Reservoir or meander through the bird-filled marshes of the Bear River west of Logan. Drive further south to cliff-jump into glassy green water at Porcupine Reservoir, or visit Porcupine in September for a rare opportunity to watch schools of red-bellied salmon swim upstream to breed.

Off the water, the outdoor opportunities in Logan are countless, with dozens of canyons and side canyons lacing the edges of the valley and winding deep into the Wasatch Range. Rent a mountain bike from Al's Sporting Goods, the oldest full-line sporting goods store in the state of Utah, and hit the trails up Green Canyon, or, in the wintertime, drive up Blacksmith Fork Canyon to take a sleigh ride through elk feeding ground at Hardware Ranch.
Logan's showstopper is Logan Canyon, which connects Cache Valley to the shores of Bear Lake and is filled with castle-like cliffs and miles of forest. Logan Canyon has dozens of shared-use areas for hikers, ATV drivers, and horseback riders and a large system of trails to explore. Take a quick overnight camping trip next to the Logan River, or go fishing for the Big One at Tony Grove Lake. Put on your hiking boots to cross the tops of the cliffs at Crimson Trail, or don your climbing shoes to puzzle out over 400 bolted routes, including one of the hardest climbing routes in the country. If you're here when there's snow in the mountains, spend a morning on the slopes at Beaver Mountain for some of the most affordable and fun powder in the state.
Logan offers ample opportunities to live on the edge, or slow down and feel at home.