U.S. Federal Shutdown Information
All of Utah's Mighty 5 national parks will remain open.
Learn more.
A Cauldron of Continuing Olympic Fervor
An Olympic past and future meet in Utah.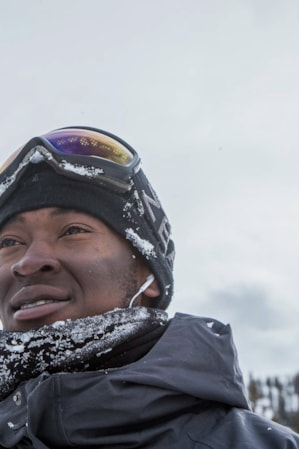 Since hosting the 2002 Winter Olympic and Paralympic Games, in many ways the Olympic spirit and world-class athletes that seized Utah have never left.
The now-iconic venues — like the Utah Olympic Oval where an Australian speed skater unexpectedly took gold for the country's first time in any Winter Olympics competition, or the Park City Mountain halfpipe where the United States snowboarding team swept the medals, or the Utah Olympic Park where women participated in an Olympic bobsleigh event for the first time — still host competitions and visitors year round. (Read: "The Fly Girls of Park City")
These world-class training and competitive facilities attract decorated and prospective athletes from all over. Part of the appeal is accessibility. Every venue is within 50 miles of downtown Salt Lake City and its international airport (SLC). This means a short-track speed skater can train with former medalists, find top-ranked and supportive employers or schools and hop on non-stop flights to Paris or Amsterdam to compete against the best. And Utah hosts some of the biggest sporting events, allowing a local ice skater or snowboarder to get a good night's sleep in their own bed.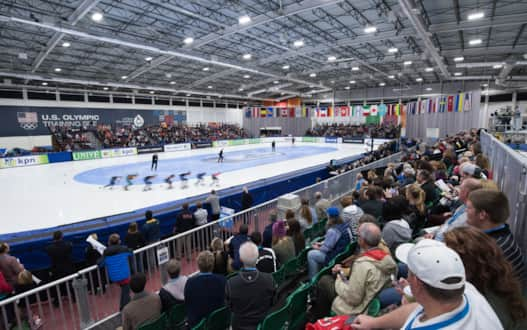 "I wanted a place...with a mountain community and a college. I had this image of Park City as the mecca of snowboarding."
— Brolin Mawejje, Utah Local and Olympic Hopeful
On average, more than 30 countries and 1,100 international athletes train for the Olympics in Utah each year. And more than 30 percent of the United States athletes competing in the Pyeongchang 2018 Olympic Winter Games had ties to Utah.
A handful of these athletes, like Mawejje, came to attend Salt Lake City's Westminster College, the official education partner of the U.S. Ski and Snowboard teams, which offers tuition grants and unparalleled access to the ten ski resorts within an hour of Salt Lake City. For younger athletes, Park City is home to the Winter Sports School, a public charter college-preparatory high school, offering excellent educational and training opportunities.
"If you look at all other areas, you do not get a 20-minute drive to the airport...a 20 minute drive to mountains," says Mawejje. In Utah, he shares the slopes with "the people who were molding the sport as it went along."
A Utah vacation is unparalleled in the opportunities it provides to follow the path of past and future Olympic athletes. Whether you want to cross-country ski in the tracks of Olympians, ski the men's and women's downhill courses, watch a curling event or skate on the record-setting "Fastest Ice on Earth," Utah is the place to reconnect with the Olympic spirit.
(Data pulled from the Olympic & Paralympic Exploratory Committee Report.)