Chasing Old West Outlaws on the Cassidy Trail
8 Miles of Red Rock Hiking Bliss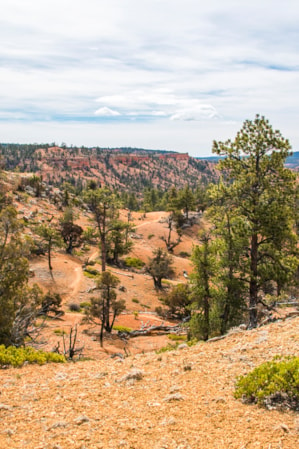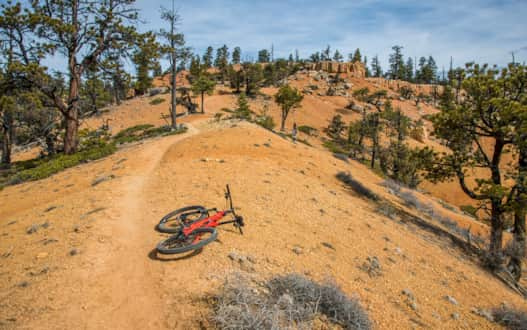 Trail Guide
Difficulty: Moderate
Distance and Elevation Gain: 4.5 miles one-way, 660 feet
Trail Type: Wide, dirt with some rocky spots
Multi-Use: Hikers, Mountain Bikers, Horses
Dogs Allowed: Yes, on leash at all times
Fees: None
Seasonality: Spring, Fall, Winter
Restrooms : Yes, at the trailhead
Where to park: A parking lot is adjacent to the trailhead, just off of Utah state Route 12.
Trailhead GPS coordinates: 37.744810, -112.301638
The Cassidy Trail in Red Canyon isn't just another pretty hike — it's a chance to walk a path that is steeped in history. The trail is the same one the notorious Utah-born Butch Cassidy used to evade the law, and it would become part of what was known as the "Outlaw Trail." The area was also the primary filming location for the 1969 movie "Butch Cassidy and the Sundance Kid," with Robert Redford and Paul Newman. Redford himself followed the Outlaw Trail in 1976 for a National Geographic piece.
Local legend has it that Cassidy, whose real name Robert LeRoy Parker, got into a fight over a woman at a dance in nearby Panguitch. Having thought he killed her jealous lover, Cassidy fled along the trail. But the injured man was simply knocked out, and upon regaining consciousness he organized a posse to chase Cassidy through these hills. After successfully evading his pursuers, Cassidy would later return to this area — with his the Hole in the Wall Gang and later his Wild Bunch — to hide from the law after a stagecoach robbery or other heist.
Quiet Beauty
The trail snakes through spectacular crimson-colored cliffs and underneath majestic clusters of 60-million-year-old limestone pinnacles and spires known as hoodoos, the same rock formations for which the nearby Bryce Canyon National Park is famous. Old-growth ponderosas leave the area smelling of vanilla, and manzanita and various types of conifers like bristlecone, pinyon and longleaf pines make the landscape surprisingly lush. "It's a helluva place to lose a horse," said Mormon pioneer Ebenezer Bryce, whose name graces the famous national park.
Red Canyon is a hidden gem in the Dixie National Forest between Bryce and Zion national parks in southwestern Utah. Despite being neighbors with two world-famous parks, the trails here see shockingly little traffic. As beautiful as the area is, some see that as a crime. But others are happy to take full advantage of the solitude, a welcome respite from the RVs and crowds at the national parks. One of the reasons Butch Cassidy himself probably liked this trail so much is still mostly true to this day: It's easy to find peace and quiet along the Cassidy Trail.
How to Explore the Trail
Tip: Don't forget to fill up your water bottle at the Red Canyon Visitor Center, which you'll pass on the drive in.
There are many options to lengthen or shorten this hike. If staying on the Cassidy Trail the whole way, it's 4.5 miles one-way to the junction with the Casto Canyon Trail. To explore a little more, take the first left after a mile to the Rich Trail. At 2.5 miles, another left leads to a 1-mile, horseshoe-shaped jaunt called the Ledge Point Loop that rejoins Rich just a half-mile later. Ledge Point is a spectacular overlook of Red Canyon proper, 1,000 feet below.
After rejoining the Rich Trail, there's another three-way intersection with the Cassidy Trail. A right turn leads back to the car lickety-split. Straight is the Rich Trail. Take the left fork to continue on Cassidy to mile 5.5 and reach a must-see destination: Brayton Point. Stop and take in the stunning view of Losee Canyon and every flavor of rock formation under the sun as far as the eye can see. If a lunch stop is in your plans, and it is highly recommended, this is the place to do it. This is a good turnaround point as well — the car is mostly downhill from here.
In a way, Butch Cassidy himself captures the very essence of this place: wild, rugged and seemingly untouchable. To some, he was a thief and an outlaw; to others, he was a Robin Hood-esque hero. But that's a question for another day — you just get out and enjoy the scenery on this trail.
Want to stick around for a couple of days? The Red Canyon Campground offers 38 shaded sites with toilets and hot showers, and there's also free dispersed camping off of forest roads.
Getting There
From Panguitch, head south on U.S. 89 to a junction with Utah State Route 12. Head east 4.2 miles east on State Route 12 toward Bryce Canyon. The hidden parking lot is the first trailhead on the left after passing the Red Canyon Visitor Center.
Written by Shaine Smith for RootsRated in partnership with Utah Office of Tourism.