The entire Paiute Trail system spans four adventure-rich central Utah counties in and around the beautiful Fishlake National Forest — though you won't notice when you're crossing into different counties, you will notice how OHV-friendly they are as you effortlessly work your way from trail to town.
The trail is so extensive, you'll get different numbers in conversations with locals, but they seem to break down like this: the Paiute ATV Trail System is more than 900 miles, the primary loop is about 245 miles, and additional side roads and trails (trails designations typically limited to 50 inch trail legal UTVs and ATVs) in excess of 2,000 miles.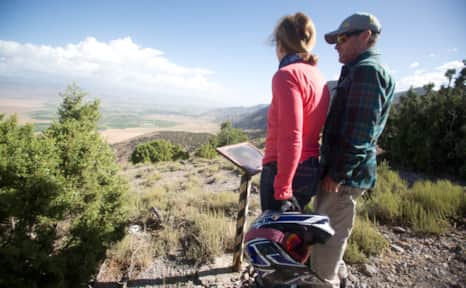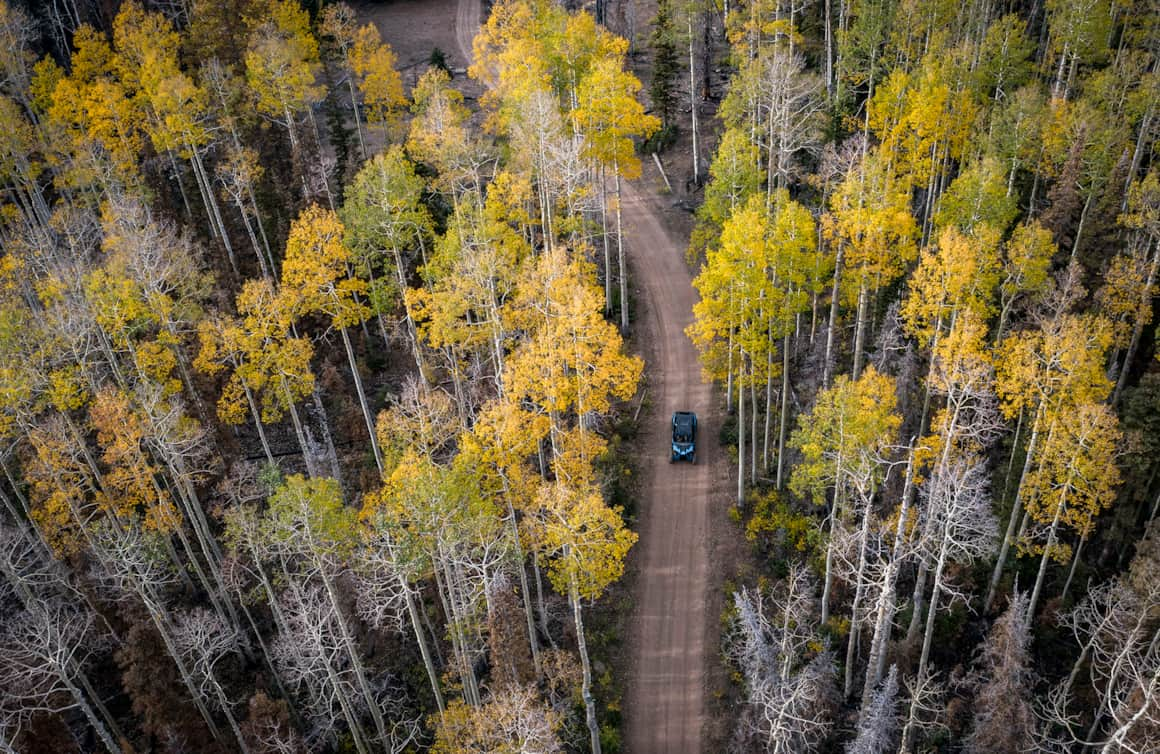 Primary Loop
The primary #01 loop through the Paiute ATV network is about 245 miles long, with an additional 1,000 miles of marked side trails. The trails are mostly rated greens (easiest) and blues (more difficult), with a handful of black (most difficult) side trails for more adventurous motorists.

Richfield is the largest town in the area, and is a great spot to gear up for the journey. You can begin at one of the trailheads found right off Richfield's streets, or at a trailhead in the nearby towns of Elsinore, Annabella, Salina, Marysvale, Circleville, Junction, Koosharem, Antimony, Angel, Monroe, Joseph, Aurora, Fillmore, and Kanosh, as well as the Fremont Indian State Park. All of these towns are ATV-friendly, with places to rent and/or get maps and information. They even have special ordinances to allow OHVs to drive on the roads.
Once you get on a trail, it won't take long to find yourself in the solitude of a remote wilderness. Even though the Paiute ATV trails are very popular, there are so many possibilities over such a large area, that even if there are hundreds of people riding on any given day, you could go hours without seeing another person. One of the best parts of riding this big loop is the eye candy: the varied scenery ranges from dense forests to sweeping mountain vistas. The trail tours through three mountain ranges (the Pavant Range, the Sevier Plateau, and the Tushar Mountains), and for many people the 11,500-foot ridge in the Tushar Mountains is the highlight of the trip. Besides the amazing landscape views (you'll want to take photos), be on the lookout for wildlife, like herds of deer and elk, traveling through the area.
Driving nonstop, the loop takes about 25 hours; however, most people spread the driving out over three or four days, if not more. Rather than a race to the end, the routes are meant to be traveled at a pace that will allow you to actually take in your surroundings. There are lots of nice campgrounds located along the trails, or some people choose to book motel rooms in the various towns.
Preparations and Coordinates
Before heading out, make sure you are adequately prepared. The Paiute Trail system travels through very remote areas, so bring everything you may need, including enough fuel to get your machine from one gas station to the next. There can be a huge temperature difference throughout the day and into the night, and the change in elevation from 5,000 to 11,500 feet can make things cooler, so be sure to pack the appropriate attire. Last but not least, while ATVs can be a lot of fun, they also have a reputation for their ability to wreak havoc on a landscape. Please stay on the designated trails, drive at an appropriate speed, and practice leave no trace ethics. Helmets and other safety gear are recommended.

Because the Paiute trail is a loop, there is no real beginning or end point, so just pick one of the above mentioned towns and go ride the section of your choice. Several local outfitters also offer ATV and gear rentals if you don't have your own. The trail is usually completely open and clear of snow by mid-July, and September and October are the best months to get on it. After October, snow may close some of the higher elevation sections. Start planning a trip to one of the top ATV riding destinations in America — we promise you'll come back with plenty of stories to tell.

GPS Coordinates (for Richfield): 38.772420, -112.086665
More Information
For more trail information, OHV resources and upcoming jamborees and events, visit ATVUtah.
The Unparalleled Paiute ATV Trail
If you're looking for great ATV vacations, look no further than the Paiute ATV Trail in central Utah. Read all about it and plan your off-road adventure today!