Where to Play
Northern Utah/Wasatch Front
The Wasatch Front, the state's urban core, is home to dozens of courses — all framed by the majestic Wasatch Mountains and paired with Salt Lake City amenities.
The entire area from north to south, from Brigham City and Ogden to Payson, is dotted with inviting courses. Utah Valley, 45 minutes from the SLC airport and served by a regional airport in Provo, is home to eleven courses, including the Johnny Miller-designed golf course at Thanksgiving Point.
Wasatch Back
Heber Valley has several clubs, including two fantastic public courses in Wasatch Mountain State Park and Soldier Hollow. Park City is about skiing in the winter, but after the snow melts you can catch visitors at the Park City Golf Club, adjacent to Historic Main Street. And further north in Eden, Utah, is the Wolf Creek golf course and resort.
Southern Utah
Southwestern Utah is gaining recognition as a premier golf destination in the West, combining spectacular red rock scenery with top-rated courses. Many of the golf courses in St. George are bucket-list courses.
Rural areas of Southern Utah are all about hidden gems. Moab's golf courses are the perfect complement to a vacation spent hiking, backpacking or biking. If you are into beating the crowds, quality greens and inspirational scenery, maybe Monticello's Hideout Golf Course is for you.
Resources
Utah Weather and Climate
Worried about the weather in Utah? While we can't control it, we are fortunate enough to have a varied climate across three distinct physiographic regions, so there is almost always perfect golf weather someplace in the state, all year-round.
Course Directory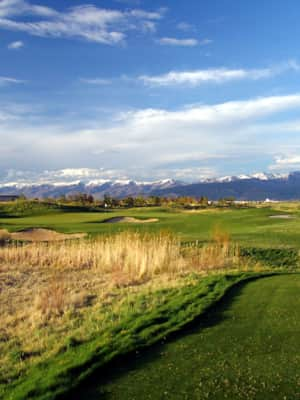 Ski and Golf Same Day Utah
Nowhere else in the world do individuals have the choices and proximity to ski and golf the same day as they have here in Utah.