How to Day Hike Three Different Sections of the Scenic 23-Mile Skyline Trail
As a long day hike or multi-day excursion, this remote trail offers superb hiking, gorgeous scenery and, if you're lucky, the chance to observe a herd of mountain goats.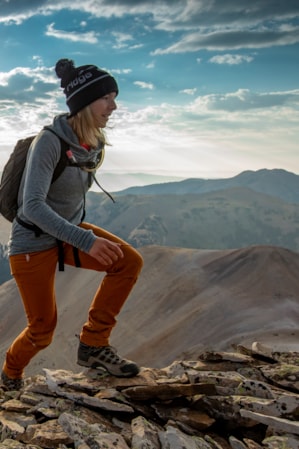 The panoramic Tushar Skyline Trail combines the iconic 8.3-mile Skyline National Recreation Trail (#225) with additional sections into 23 miles of twists and rolling paths below the western skyline of the towering Tushar Range, one of Utah's least known and wildest mountain ranges. You can discover this scenic trail in Beaver County — also known as Ramblers — in southwestern Utah (Read: "Ramble On: An Insider's Guide to Beaver County").
The Skyline Trail traverses broad meadows that can be splotched with seasonal summer wildflowers, threads over wooded ridges, and skirts three 12,000-foot peaks, including 12,169-foot Delano Peak, the highest mountain in southwestern Utah (Read: "How to Summit Three 12,000-footers in the Tushar Mountains"). Besides superb hiking, the remote trail offers gorgeous mountain scenery, plenty of solitude and a huge herd of shaggy mountain goats that thrive on the land above the trees.
The entire 23-mile trail, closed to motorized vehicles, can be day-hiked by a strong party, or done as a two-day backpacking trek with an alpine campsite near the halfway mark. Yet most hikers prefer to do it in shorter day hikes. The Tushar Skyline Trail naturally breaks into three distinct sections that begin from four different trailheads, allowing you to set up a comfortable base camp at one of the designated camping areas near the trailheads.
You can hike point-to-point if you have an extra vehicle for a shuttle, or hike each segment as an out-and-back hike. It's best to hike the Skyline Trail from south to north, since most of the southern segment is easier than the northern one, which has more elevation gain. (Read: "An Insider's Guide to Hiking in the Tushars")
To hike the southern section of the Skyline Trail (aka the Skyline National Recreation Trail segment, as designated in 1979), start at 10,200-foot Big Flat Trailhead (GPS: 38.283734, -112.352465), a lonely Forest Service trailhead 0.3 miles east of Utah 153 on FR 514.
The trail's first nine-mile segment heads north and climbs onto the crest of the Tushar Range, passing through a spruce and fir forest with spacious views east to the Sevier River Valley and west across desert mountain ranges. After contouring across City Creek Peak's west slopes, the trail descends to Lake Stream Trailhead, a good turn-around point near Puffer Lake, and then climbs over 11,000 feet on Lake Peak.
The last three miles thread below the western flanks of Mount Holly and Delano Peak, dipping across sparkling creeks and crossing open alpine meadows. This trail section is the best place to spot mountain goats grazing across grassy slopes or resting on snowbanks. Bring a spotting scope or binoculars to get up close. The day hike ends at Big John Trailhead (GPS: 38.359050, -112.393037) and some of the best campsites in the Tushars at Big John Flat — though please note these are dispersed or "primitive" sites with pit toilets and no hook ups.
The middle trail section, with mostly easy hiking, runs north for seven miles over high, rolling terrain from Big John Flat Trailhead to a trailhead by Mud Lake (GPS: 38.379826, -112.401506), a shallow tarn near FR 123. From the Big John Flat Trailhead and parking lot on the east side of the gravel road, the trail wades across a couple of creeks, climbs past Sheepherder Flat, and swings past Shelly Baldy Peak, a barren, humped ridge. End the segment in open meadows at Mud Lake.
The final eight-mile section of the Skyline Trail begins at Mud Lake and ends at the Bullion Pasture Trailhead (GPS: 38.403200, -112.398584) at a high saddle. Beginning at 11,000 feet, the trail winds across rolling terrain covered with meadows and scattered clumps of spruce before switchbacking down steep slopes. After crossing a creek, the trail continues to descend below a massive scree field to glistening Blue Lake, a turquoise-colored lake tucked into an alpine cirque dominated by 12,122-foot Mount Baldy to the west and 12,137-foot Mount Belkap at the head of the valley. From the north end of the lake, follow the steep trail up an old road to FR 123 and the Bullion Pasture Trailhead.
"Besides superb hiking, the Skyline Trail offers gorgeous mountain scenery, plenty of solitude and a huge herd of shaggy mountain goats that thrive on the land above the trees."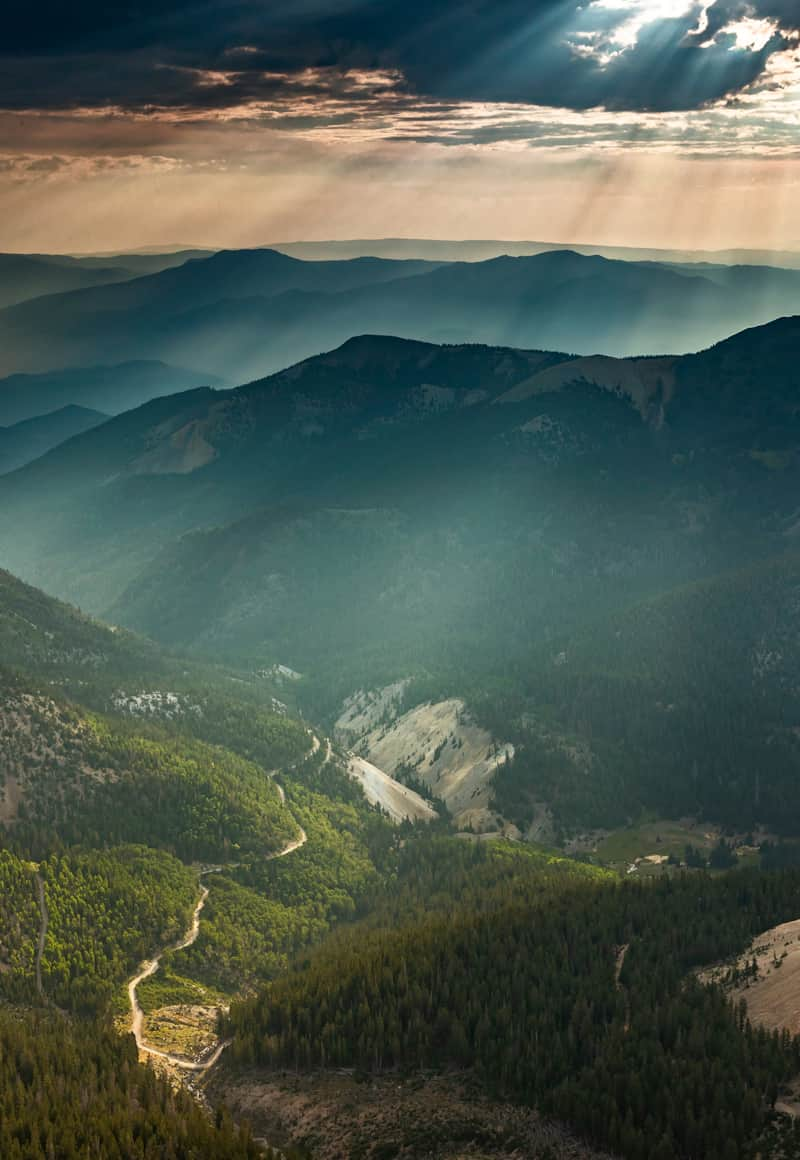 The Skyline Trail has about 3,400 feet of cumulative elevation gain and is best hiked from late June until late October. Heavy snow covers much of the trail through the winter and the deepest drifts do not melt out until June at the earliest. The access road to the northern trailheads is also inaccessible until summer. The trailheads are signed, but you'll want to use GPS coordinates to find them. Despite the trail's rugged beauty, not many hikers venture into the Tushar Range, so you'll need to carry a detailed map and compass to stay on track since parts of the trail may be overgrown and hard to follow.
The four trailheads are easy to reach from Beaver and I-15 by driving east up Utah 153, the Beaver Canyon Scenic Byway. The Big Flat and Lake Stream Trailheads are south of Eagle Point Resort after the highway turns to gravel, while the Big John Flat, Mud Lake, and Bullion Pasture Trailheads are north of the resort on FR 123. This dirt road is often rough and rocky, so a high-clearance vehicle is recommended, especially beyond Big John Flat Trailhead. (Read: "Cycling the Tushars near
Beaver.
")