A Weekend Well Spent at Scofield State Park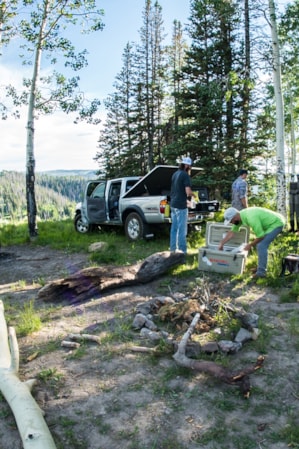 Scofield State Park, nestled high in the Manti-La Sal Mountains on the northern edge of the Wasatch Plateau, is a little slice of paradise with year-round fun and activities. About 60 miles southeast of Provo, Utah, it's a great place to spend a quiet, relaxing weekend or plan a family event or getaway with friends. You can easily find a row of great campsites all together, making it a perfect gathering spot for groups.
A Little Bit of History
In the 1870s, settlers were drawn to the area thanks to the large tracts of grazing land available, and aptly named it Pleasant Valley. The park itself got its name from General Charles W. Scofield, a lumberjack who went on to become the president of Utah's first coal mining company.
During a mining boom in the 1920s, the town of Scofield was bustling. It featured a post office, 12 stores, four large hotels and a population of more than 6,000 residents. True to the Wild West, it also had 13 saloons. But the mines depleted, as they tend to do, and these days fewer than 50 people call Scofield home. It just adds to the peace and quiet of the area.
How to Keep Busy
There's some hiking here, but the real reason to come to Scofield is for the water. The park's main attraction is the 2,815-acre Scofield Reservoir. During the summer you'll see plenty of folks out boating and swimming, but the lake is best known for its fishing. In fact, it's one of Utah's top fisheries. Cutthroat, rainbow and tiger trout, redside shiners and mountain suckers can be caught from shore or from a boat on the water. It's a common sight to see anglers dotting the shoreline at all hours trying to figure out how to get the fish to bite. If you've ever wanted to try a fishing float tube, this would be an ideal spot to give it a try — and you'll be in good company.
Sitting at 7,600 feet above sea level, Scofield is Utah's highest-elevation state park, which means cooler summers than down in the valleys and towns. It also means good snow after the leaves are gone. In the winter, it's a hub for snowmobiling and cross-country skiing in the lovely mountains that surround the park. And it's one of the best places in the state for ice fishing for rainbows and cutthroat trout. You might still even seen a pelican or two waddling across the ice.
On the west side of the reservoir lies the northernmost portion of the Wasatch Plateau of the Manti-La Sal National Forest. Called the Spanish Fork–Scofield Recreation Area, it offers some great opportunities for motorcycle, ATV and Off Highway Vehicle (OHV) riding — making Scofield the perfect basecamp. The two roads, Little Bear Trail and Fish Creek Ridge, along with Bear Ridge Road, form a popular loop between Scofield Reservoir and North Skyline Drive. The trail traverses a side slope through sagebrush, grass and oakbrush.
The Energy Loop Scenic Byway runs along the entire east side of the park and leads to the town of Scofield at the far southern end, and it's a great option for both long-distance road biking or a family pedal. There isn't a lot of traffic around these parts, and there's a good chance you'd only be sharing the road with the occasional bunny or snake.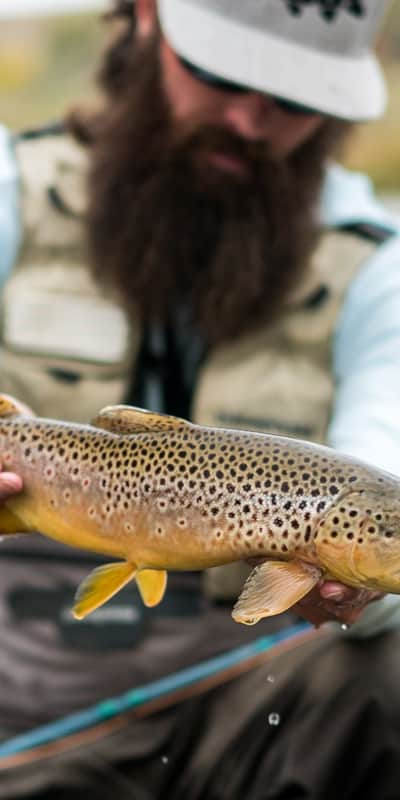 "Sitting at 7,600 feet above sea level, Scofield is Utah's highest-elevation state park, which means cooler summers than down in the valleys and towns. It also means good snow after the leaves are gone."
Where to Sleep
The camping here is excellent. You'll find many sites tucked in between the aspens, with the serene sounds of lapping waves heard in the distance. Two separate areas offer amenities for day and overnight use, including restrooms and a fish-cleaning area. You'll find a primitive camping area as well.
Mountain View campground has the lovely vistas that its name promises. The stretch of sites from 28 to 31 offer particularly good views. The Madsen Bay campground on the northern end of the park is a bit more exposed than Mountain View, but several of the sites like 31, 32 and 33 are right on the shoreline. It has also been recently upgraded with electric and water utilities, and with paved sites, this is the best spot for RVs.
Planning Tips & Logistics
The park is open year-round from 6 a.m. to 10 p.m. for day use. It's fully open for camping from May through October but most amenities are shut down for the winter.

There is drinking water available on site as well as restrooms and hot showers.

There are several group-use pavilions, fish cleaning stations, a boat ramp and sewage disposal stations.

Campsites have a picnic table and grill.
Getting There
Scofield State Park is about 120 miles southeast of Salt Lake City. It's an easy drive down I-15 to the Price-Manti exit. Go east on state Route 6 then turn right on S.R. 96. From there, it's 10 miles to the park. The park can also be accessed from the town of Scofield from the South on S.R. 96.
Day Use Area GPS: 39.800412, -111.135115