Things to Do
Boating

Two boat ramps (with trailer parking) at Quail Creek State Park launch vessels for water skiing, wakeboarding, jet skiing and fishing. Before you go, check boat ramp hours for more information regarding launch times. Water skiers relish the slalom ski course set on the east side of the reservoir.

Fishing

Quail Creek anglers reel in bass, bluegill, trout and crappie. Largemouth bass and bluegill are the most abundant. Because the reservoir dips to 120 feet, it is cold enough to sustain stocked rainbow trout, bullhead catfish and crappie. Many fishermen find that mornings and evenings are best to fish when the waters are calm. Don't forget to bring a Utah fishing license.

Hiking & Biking

The trails surrounding Quail Creek Reservoir offer hikers, runners and mountain bikers another way to explore the park. Quail Creek Mountain Bike Trail is an easy 3.4 mile moderately trafficked out-and-back trail. Quail Creek Overlook Trail is a moderate 4.9 mile lightly trafficked out-and-back trail. Quail Creek Reservoir Overlook is a difficult 12-mile out-and-back trail primarily used for hiking.

Paddleboarding & Kayaking

Quail Creek Reservoir offers an easy-going surface on which to paddleboard or kayak, even for beginners. Rent stand-up paddleboards, jet skis, kayaks and water carpets at the main entrance of the park or bring your own. Call ahead of time to book a rental or, better yet, schedule a paddleboard yoga session. The park shop also stocks sunscreen, ice and shade tent rentals.

Swimming

No gear? No problem. Just hop on in. Swimmers at Quail Creek Reservoir play in warm, clean and relatively shallow water within no-wake zones. Although the shoreline is slightly rocky, it's easy to navigate and the beach makes a great home base to dry off, have a picnic, play games or just relax.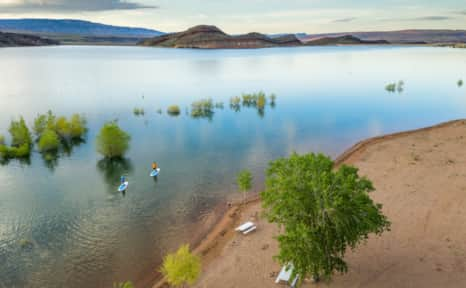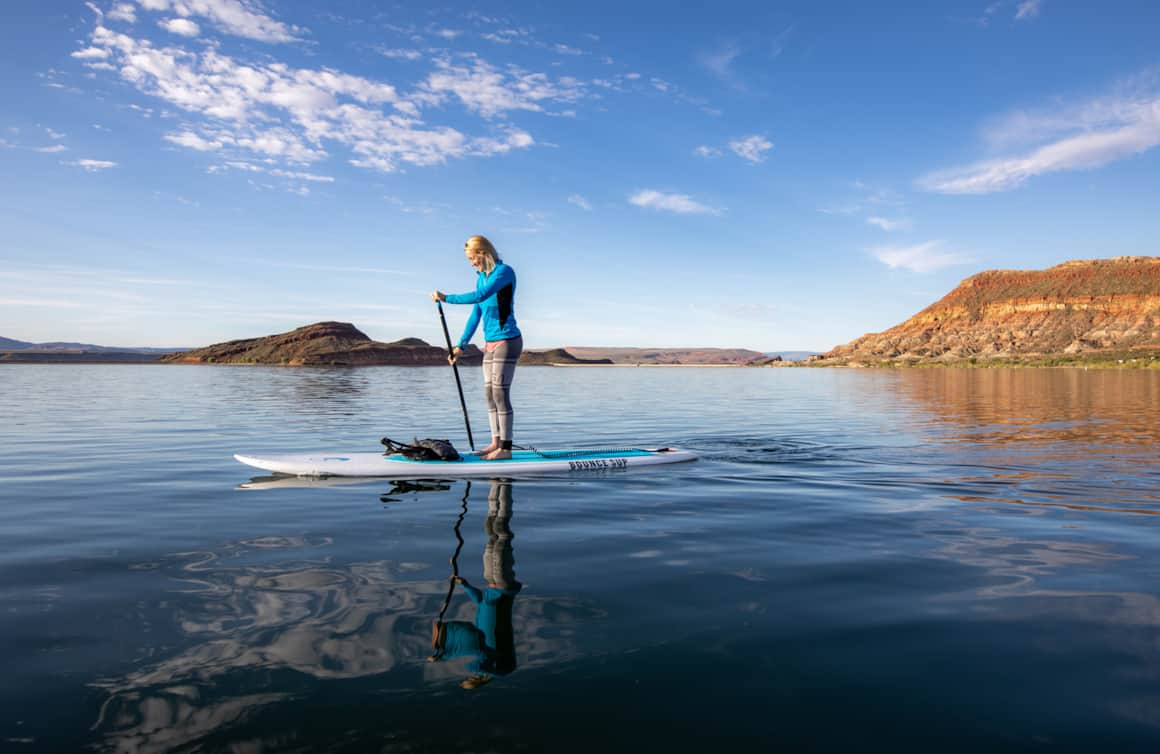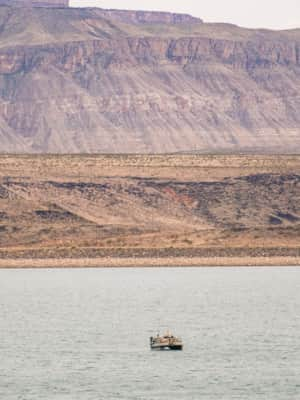 How to Have the Perfect Weekend on the Water at Quail Creek State Park
Just 15 miles north of St. George and even closer to the town of Hurricane, Quail Creek State Park offers warm water and mild weather year round. There's plenty to do out on the water, and the gorgeous setting is sure to impress.