How to Hear Live Jazz Every Night of the Week in Salt Lake
When legendary saxophonist Joe McQueen moved to Ogden in the 1940s, he could not have predicted Utah would have such a flourishing jazz scene in the 21st century. McQueen played here with famous swing and bebop musicians including Lester Young, Count Basie, Duke Ellington, Dizzy Gillespie, and Charlie Parker, Eight decades later, Utah is home to its own set of jazz legends. One does not have to search hard to find live jazz every night of the week.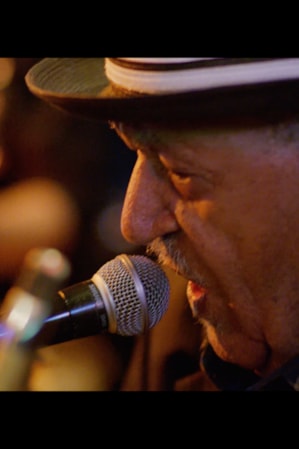 If you google "Utah jazz," you will encounter a litany of websites about basketball. The New Orleans NBA team moved to Salt Lake in 1979, putting Utah on the national sports map. Now, narrow that search to "SLC jazz," and you will discover the state's best-kept secret — a vibrant music scene at the heart of its urban center. This is not just a weekend luxury; you can be a part of this cultural experience any night of the week.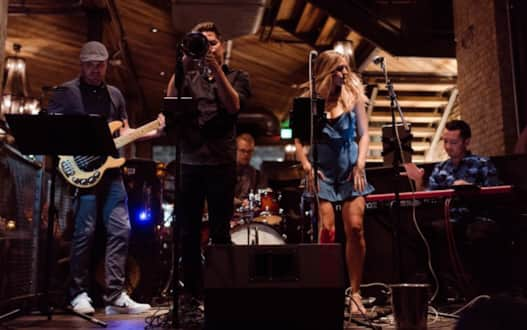 Monday: Start the week off with the most popular jam session in the salty city at Gracie's, a sports bar with bar food that will please even those with a refined palate. From 7 p.m. to 10 p.m., hear the tightest jazz group in Salt Lake City. The house band is the Jazz Vespers Quartet featuring saxophonist David Halliday, keyboardist Courtney Smith, bassist Denson Angulo, and drummer Parker Swenson. There is plenty of seating, but it soon gets crowded as beginners and experts alike line up to show off their improvisation skills. Share a plate of their signature nachos with friends and listen to popular standards like "All the Things You Are," "Just Friends" and "Scrapple from the Apple."
Gracie's
326 South W. Temple, Salt Lake City
(801) 819-7565
Tuesday: If the words jazz and bourbon aren't enough to get you out, Trombonist Patrick Buie and saxophonist Matt Lima should be. These talented musicians lead a jam session at Bourbon House — "a modern speakeasy." Eclectic signature cocktails, an extensive bottled beer list, and hundreds of spirits served neat give endless drink options to pair with courses from their kitchen, which yields craft bar food on par with James Beard Award-winning restaurants. With a car or a rideshare you can consider the 20-minute drive south to Prohibition, a 1920s-themed bar that offers a swing night on the second Tuesday of every month. You can even get a free swing lesson before the second set. Back downtown, you can also throw on your dancing shoes at the Gallivan Center's Big Band Tuesday hosted by Excellence in the Community — a non-profit which has presented over 500 concerts since 2005 featuring only Utah's most talented musicians.
Bourbon House
19 E 200 S
Salt Lake City, UT 84111
Prohibition
151 6100 S
Murray, UT 84107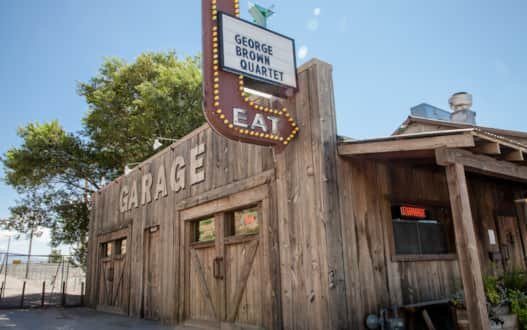 Wednesday: Finish up your hump day with a visit to SLC's premiere jazz "listening room" at the Rabbithole, a cozy lounge in Lake Effect's trendy basement, where old English meets twenty-first century cool. Drink their original craft cocktails such as Lavender Milk Punch (with Lavender sourced from a small farm down south) or Three Beets to the Wind (music pun intended) and eat dishes off their Spanish-inspired menu while you hear the best bandleaders in town including Tom Young, Kevin Judd and David Halliday. The unique design of the space coupled with the sounds of first-rate musicians will make Wednesday your favorite night of the week. (Read more about it here.)
Lake Effect
155 W 200 S
Salt Lake City, UT 84101
Thursday: Redefine Thirsty Thursday with swanky rhythms and characteristic ambience. No restaurant or bar hosts a regular performance, but between Lake Effect's stage, the Garage on Beck, and modern bars starting up jazz nights, you're bound to find something sophisticated to whet your ear's appetite. You can also catch one of the free concerts from the Excellence in the Community series which almost always feature jazz and often fall on Thursday.
Friday: From April to September, sit on the quaint patio of a local Italian market on the corner of a Sugarhouse shopping nook. From 5:30 p.m. to 8:30 p.m. at Caputo's on 15th and 15th, bassist Zach Downes runs a quartet with ever-shifting personnel featuring innovative players with diverse approaches to improvisation. Catch up with neighbors who walk only a few steps from their front doors to grab a sandwich and get closer to the music. Try any of the deli's artisanal grub. My personal favorite is The Soprano, a capicola sandwich with cacio de roma cheese "from the sunny south of Italy," roasted red pepper spread, lettuce, tomato, olive oil, and balsamic all on fresh Eva's Bakery bread. The food is not only the reason to sit and enjoy yourself. You can't miss the sound of expressive jazz solos ricocheting off of the local bookstore, Middle Eastern restaurant, and French bakery.
If you're looking for something a little more late night, check out Sugar House's The Ruin--a neighborhood bar with an elegant twist. Tucked behind the Whole Foods Shopping market, you can find craft cocktails, plush leather seating, and The Chris Kaukali Group from 9 p.m. to midnight. From jazzy versions of folk songs and hip Radiohead arrangements to original tunes and easily recognizable standards, Kaukali and his rotating members will shock you with their talent while you imbibe for a good time.
Caputo's 15th and 15th
1516 S 1500 E
Salt Lake City, UT
The Ruin
1215 Wilmington Ave, Suite 120
Salt Lake City, UT 84105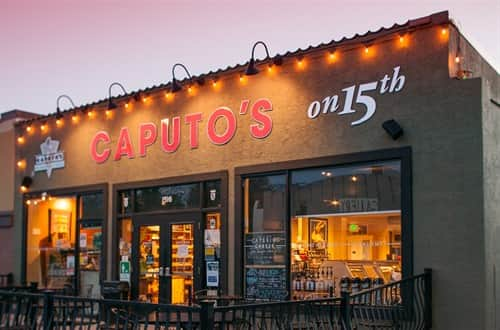 Saturday: What is better than listening to jazz and eating delicious Italian sandwiches on Friday? Doing it all again on Saturday. If you can't catch Downes's group on Friday, they play at the Caputo's in Holladay on Saturday evening. However, the most prestigious jazz concerts happen on Saturdays. JazzSLC, sponsored by the GAM Foundation, brings internationally acclaimed artists every month to the beautiful Capitol Theatre for only $39.50 per ticket. A recent season included Joey Alexander, Benny Green, and Cécile McLorin Salvant.
Capitol Theatre
50 W 200 S
Salt Lake City, UT 84101
Caputo's Holladay
4673 S 2300 E
Holladay, UT 84117
Sunday: Fight off the Sunday slump doing what every millennial does best, enjoying brunch with live music. You can listen to the smooth sounds of the guitar at Café on First — a bohemian, local's favorite coffee shop situated at the bottom of the avenues district. Or if you prefer a scenic drive and some gorgeous views, go to Alta Lodge up Little Cottonwood Canyon (at Alta Ski Area) and hear Tully Cathey and Geoff Miller, both phenomenal guitarists and professors at the University of Utah.
Finally, if you haven't been to church yet, right your wrongs by attending Jazz Vespers at First Unitarian Church any of the eight Sunday evenings leading up to Christmas. Paying tribute to greats ranging from Thelonious Monk to Janis Joplin, the Jazz Vespers Quartet—featuring the same personnel as the Gracie's House Band—will lead you in the paths of sonic righteousness.
Café on First
39 I Street
Salt Lake City, UT 84103
First Unitarian Church
569 South 1300 East
Salt Lake City, UT 84102
With any living music scene, things are constantly shifting. Jazz nights get canceled just as new ones begin. (Check websites or call ahead to confirm performances.) But this scene is thriving and growing. A new initiative called Salt Lake City Cultural Trust is at its forefront. This new non-profit aims to tackle issues of diversity, inclusion and representation of minority cultures in Utah through the arts in general and jazz music in particular. Keep your eyes peeled and ears open as they start to organize festivals and events.
*The author would like to thank writer, Shelbi Smith, for her inspiring turns of phrase, which are peppered throughout this article.