Fresh and Local
The search for fresh and local is easy. There's a mix of vendors from more than 100 farms and ranches from within 250 miles of Salt Lake City. Compare this to the market's first year, more than 25 years ago, when there was but four vendors. Their tables are posted throughout Pioneer Park, each with inviting spreads offering everything from non-GMO peas to homemade bread.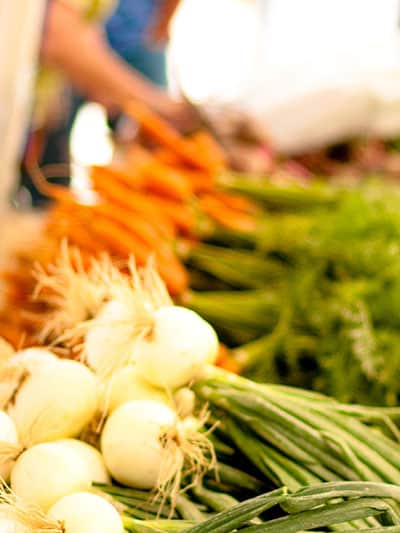 For Utahns and visitors alike, the benefits of such a robust market featuring local produce are many: It increases direct access to fresh foods; it promotes community-based food production and local business; and it minimizes environmental impacts of long-distance food transportation.
The Downtown Farmers Market has expanded its operations to include a Winter Market at The Gateway. The latter is held Saturdays from mid-November through mid-April. Opportunities to shop local are offered year-round with these additions. To ensure that products sold at the markets are in line with the market's guidelines — namely grown by small and mid-sized farms within 250 miles — the market has established a great vendor integrity protocol and systems, thereby ensuring you get the very best of what's around.
Once upon a time, farmers markets were only frequented by chefs stocking up on the freshest ingredients for their restaurants. This has changed, and markets are now not only a place for SLC tourists to get a feel for the flare of an area, but also a place for community to congregate.The walkways are bustling with shoppers and the community comes alive for a few hours each Saturday, as many patrons walk and bike to the market — it's the most ideal way to kickstart your weekend. Furthering the vibrant experience, there are buskers (street musicians) playing at every turn, happy dogs being walked and families coming together over locally-grown food. It's a hub, and this is where you'll catch up with old friends, coworkers and your neighbors.
It's a real treat to meet the farmers and makers of the edible delicacies we flock here for. These are people whom have dedicated their lives to growing plants and raising animals with best practices in mind. You can also find makers of things such as world-class hummus, jams, breads, and more. Make sure to pickup a jar or two of local honey, because, after all, Utah is the Beehive State.
Art and Craft Market
Another bonus on Saturday is the Downtown Art and Craft Market, located on the south half of Pioneer Park. The Art and Craft Market features purveyors of cool artistic, decorative, and usable wares and goods; many make for the perfect souvenir, gift, or treat for yourself. With nearly 150 local artists during the season, there's surely something for everyone. Even if you're not shopping for anything, it's fun to travel up and down the stalls to view the wares and get inspired. What's more, located in the middle of Pioneer Park is the Music at the Market, a program that highlights local bands and gives attendees excellent tunes for free.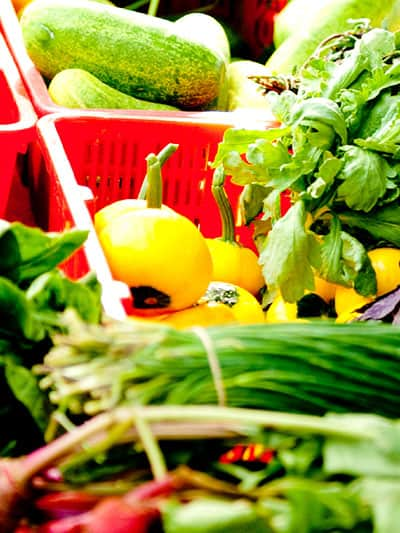 Find the Downtown Farmers Market in Salt Lake City
The Downtown Farmers Market in Salt Lake City is free and family-friendly fun throughout the year on top of the region's best food. That's a win-win.
Pioneer Park, 300 South 350 West
Saturdays, June through October 8 a.m. to 2 p.m.
Winter Market at The Gateway (110 S. Rio Grande Street): Saturdays, mid-November through mid-April, 10 a.m. to 2 p.m.