U.S. Federal Shutdown Information
At this time, all of Utah's national parks, monuments and recreation areas remain open.
Learn more.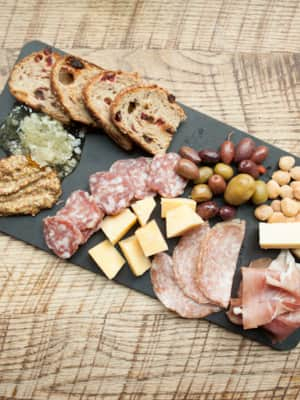 Eating Up Mount Timpanogos
Learn about the Utah farms near Mt. Timpanogos that produce luscious lettuce and artisan cheese. Make your own plans to "eat up" Mt. Timpanogos!
More Timpanogos Activities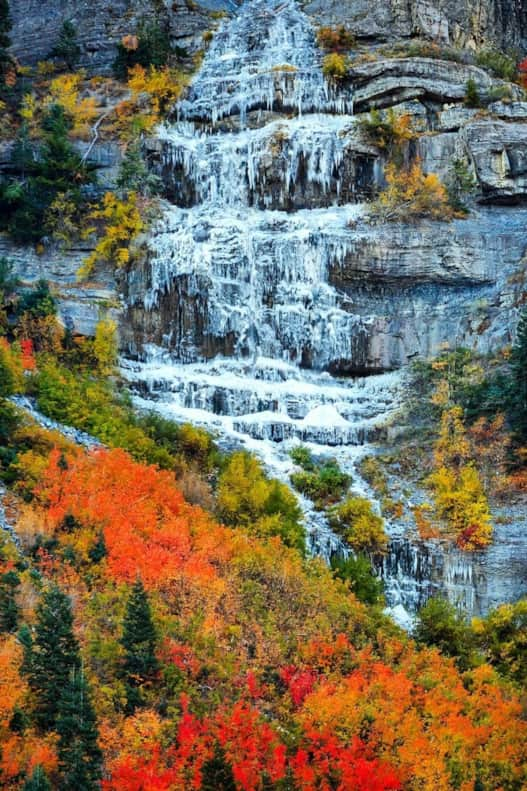 Stewart & Timpanogos Falls
The word "Timpanogos" comes from the native Timpanogos tribe's words for "rock" and "water," so it should come as no surprise that the mountain has some of the most scenic waterfalls in Utah Valley. Stewart Falls, a double tier waterfall that's over 200 feet tall, is located 1.5 miles up a rocky trail. Timpanogos Falls is equally captivating, but located only one mile up a paved path. Both trailheads can be found in Aspen Grove Campground.
Timpanogos Glacier
Near the summit of Mount Timpanogos lies the last known glacier in all of Utah. It may not look like a typical glacier at first glance; that's because this is a rock glacier. The ice itself is buried underneath a hard crust of dirt and rock. Take a closer look at this scientific phenomenon if you get the chance, but use caution and watch out for large crevices.
Emerald Lake
The Timpanogos glacial runoff flows into Emerald Lake, a small lake of gorgeous deep green and blue colors. Timpanogos Glacier and Emerald Lake are only accessible by hiking, located around the six-mile mark of the Aspen Grove summit trail. You can find more info on this route below. A stone shelter with a fireplace stands next to the water where you can stop and enjoy the view.
Rock & Ice Climbing
Mount Timpanogos has alpine climbing routes that are popular among intermediate and advanced climbers during the warmer seasons. In winter, there are ice climbing routes for the most advanced climbers. The rugged climbing routes on Mount Timpanogos are so challenging that expeditioners in the 1990's used them to train for their summit of Mount Everest.
Scenic Drive
If you want to experience the area's magnificent scenery without committing to summiting Mount Timpanogos, you're in luck. The Alpine Loop Scenic Byway is worth the drive, even if you don't have a destination in mind. This 20-mile paved byway passes by some of Mount Timpanogos' top attractions. The road is sometimes forced to close during winter, so be sure to check weather conditions before you head out.
Timpanogos Cave
Mount Timpanogos is home to the famous Timpanogos Cave National Monument. The guided cavern tours lead you deep into the mountain where you'll wind through narrow passages and ancient rock formations. The cave entrance sits at the top of a steep 1.5 mile hike. It's a must-see for anyone living in or traveling through Utah. It's also the first National Park Service unit to be certified as an Urban Night Sky Place by the International Dark-Sky Association. Cave tours regularly sell out well in advance and visitors are encouraged to purchase tickets up to 30 days ahead of time at www.recreation.gov.