COVID-19 Travel
Please adhere to local guidelines for safe and responsible travel, including following the statewide mask mandate.
Read more
The Family Adventure
Travel to a land where dinosaurs were king and ancient people left the text messages of their time. The journey through Central Utah will thrill kids with the Cleveland-Lloyd Dinosaur Quarry and the petroglyph-rich Nine Mile Canyon, but the surreal, Martian landscape of Goblin Valley State Park will amaze everyone — from child to adult (even teens).
In the remote and rugged San Rafael Swell, you'll feel like explorers in a great frontier, hiking or biking for the first time where water and time have eroded stone to gentle, curving passageways. Go home with memories of rock cathedrals and the satisfaction of visiting this region of Utah at the perfect time of year.

Discover our three-day exploration below but mountain biking families (who are well prepared with water and supplies) may wish to plan extra time to explore the San Rafael Swell. This family vacation itinerary suggests awesome Utah places that you and the kids can visit and enjoy in three days. Follow the itinerary below or use our suggestions and make your own plans!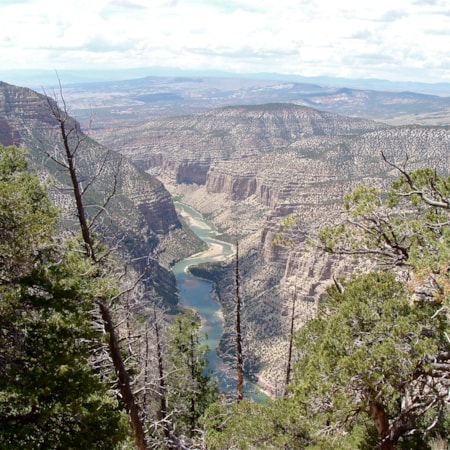 A Prehistoric Louvre
146 Miles
Start: Nine-Mile Canyon
See: Ancient art and messages
Explore: Thousand-year-old caves and rock art panels
Options: Guided tours or mountain biking in the Book Cliffs
Scenic Route: Dinosaur Diamond Scenic Byway
Roads: U.S. 6/191, Soldier Creek Road
Night: back to Price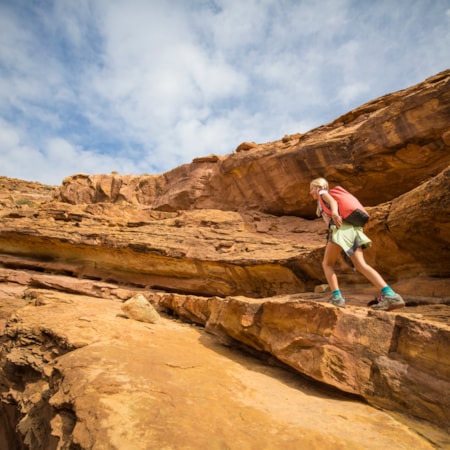 Monsters Among Goblins
200 Miles
Start: Goblin Valley State Park
See: Wild and unforgettable rock formations
Explore: Slot canyons in San Rafael Swell
Option: Wedge overlook
Scenic Route: Highway 24
Roads: U.S. 6, I-70
Night: Camp at Goblin Valley State Park or return to Price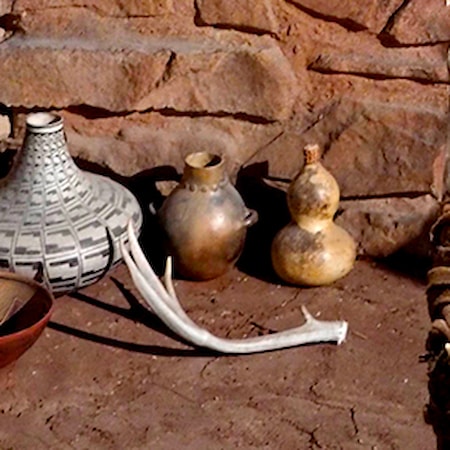 For an Extended Stay:
Continue to travel 90 minutes down S.R. 24 from Goblin Valley to Capitol Reef National Park for introductory hikes along the Capitol Reef Country Scenic Byway, fresh fruit during the right seasons in the orchards of Fruita or a scenic drive. But be warned: those who get a taste of Capitol Reef find themselves longing to soon return to this destination.
In Detail
For this trip, make your starting point and basecamp at Price, a perfect launchpad to browse what some people call the "World's Longest Art Gallery" in Nile Mile Canyon. Several thousand years ago, ancient people recreated the world around them on the rock faces, many of which are easily accessible by road in this 46-mile-long gem. Bring enough food, gas and water for at least a half-day drive and consider hiring a guide. Those with knobby tire ambitions could start their day with a single-track mountain bike ride into the Book Cliffs or venture further afield into the San Rafael Swell.

As temperatures decrease, this is prime time to visit Goblin Valley State Park where eroding stone has become a dreamscape filled with strangely shaped goblins or hoodoos. Afterwards, the kids could nap while you drive through the San Rafael Swell — though the slot canyons are worth the adventure for the whole family. Consider Little Wild Horse Canyon for the younger set and the Ding and Dang Canyons for those with more experience and some basic climbing gear. If time permits, check out the Wedge Overlook to see what some people consider Utah's "Little Grand Canyon."

On another day, stay local and learn about the region's history by visiting the Prehistoric Museum in Price, which houses a collection of both dinosaur fossils and Native American artifacts. The state is known worldwide for its rich fossil treasures -- many of which can be seen nearby at the Cleveland-Lloyd Quarry, Utah's own Jurassic Park. Depending on the timing of your visit, you may be able to see discovery in action as paleontologists excavate bones from millions of years ago. The quarry closes for the season October 31. To top off the day, explore the free Basso Dino-Mine Adventure Playground in Price, perhaps one-of-a-kind in the world.

It may not have been included on the original vacation itinerary, but if dad needs a break, the 18-hole Millsite Golf Course south of Price in Ferron has spectacular views of canyon country. Just north of Price, Grogg's Brew Pub in Helper provides a taste of local fare. If your little one is a train lover, the Western Mining and Railroad Museum, also in Helper, awaits. If you're passing through at night, be sure to look up, because Helper is a certified International Dark Sky Community; meaning, their dark skies and stars will blow your mind!
You'll pass through plenty of towns on your journey, most offering restaurants, hotels and other amenities for families looking for somewhere to spend a few nights as they travel through Utah.