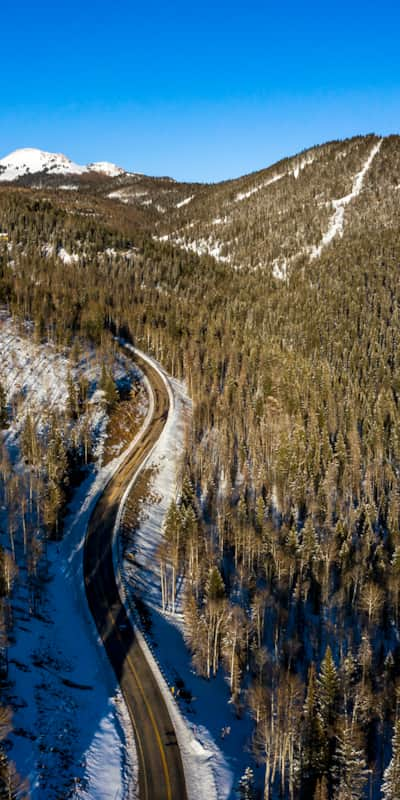 Utah Road Conditions
The Utah Department of Transportation (UDOT) helps road travelers with information about weather, traffic, winter driving tips, emergency alerts and much more. UDOT offers regular updates and live traffic cameras on their website, smartphone apps and social media channels:
Visit our Utah Weather page for more information and resources.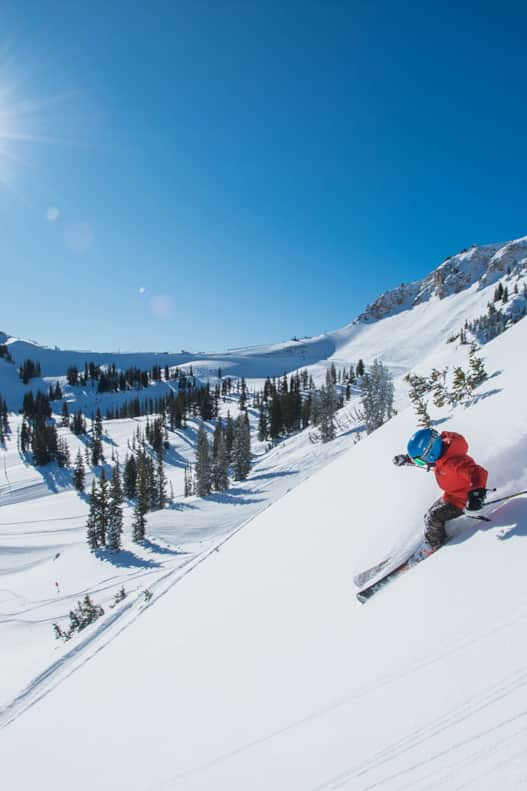 Cottonwood Canyons Alerts
Big and Little Cottonwood canyons provide access to Brighton, Solitude, Snowbird and Alta ski resorts. The Unified Police Department operates an alert system to let people know about canyon-specific traffic information and restrictions, including snow tire, 4x4 and tire chain requirements. You can follow these alerts on UDOT Cottonwood Canyons Twitter and Facebook.
Winter Driving Precautions
Utah roads can be treacherous and deadly during winter months. Driving in snowy and icy conditions can take some getting used to — to stay safe, check the weather reports and go slow. Posted speed limits assume prime traffic conditions without influential weather. Make sure your car is appropriately equipped to handle the road conditions — including having winter tires and/or chains if required by UDOT and an emergency essentials kit. If planning to drive in the Cottonwood Canyons in winter, review these resources.
For more tips on how to drive in winter weather visit utahwinterdriving.org.
Utah Road Safety
The speed limit on most highways in Utah is 65 or 75 miles (105 - 120 kilometers) per hour. There are half a dozen Interstates and many state roads. Highway marker signs are designed with a beehive symbol as a nod to the state's nickname — the beehive state. It is legal to turn right at a red light as long as there is no sign posted that directly restricts it and the standard right-of-way rules are followed. This differs from traffic laws in Europe where it is illegal to turn right on a red light. Utah has the strictest DUI limit in the United States.

In late 2018, the legal blood alcohol level (BAC) went from 0.08 percent to 0.05 percent. This means males weighing 180 lbs (82 kg) can have no more than two drinks and females weighing 150 lbs (68 kg) can have no more than one drink before reaching Utah's legal DUI limit. One drink equivalent is 1.25 oz (37 ml) of 80-proof liquor, 12 oz (0.75 pint) of beer or 5 oz (148 ml) of table wine.
"Utah has the strictest DUI limit in the United States, make sure to know the local laws when you travel."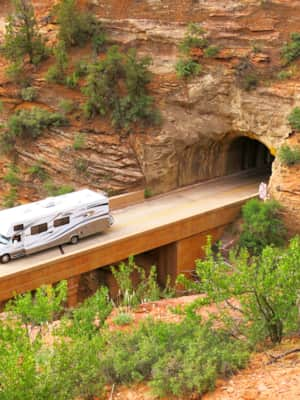 Wheeling It: An RV Primer for Utah Family Trips
With 28-feet of vehicle space, one traveling family discovers the RV community.
Utah Maps and Travel Guide
The Utah Department of Transportation provides a free official state map. All vehicles should be equipped with this map and a Utah Travel Guide, provided by the Utah Office of Tourism. You can
download
these resources or use our
order form
to have a free printed version mailed to you.