Visitor Center
Head to the Visitor Center where you can wander the tracks and see numerous relics they have on display. Look at the schedule for reenactments of the two life-size, fully operational, replicas of the Jupiter and No. 119 steam locomotives on the tracks.
Auto Tour
The Golden Spike has two short auto tour routes. The West Grade Auto Tour starts seven miles west and is the stretch of line where CPR set the world record for most track laid in a single day, 10 miles and 56 feet. The East Grade Auto Tour begins four miles east of the visitor center. This path takes you on the Union Pacific Grade. Building the line through the Promontory Mountains was difficult. In only eight miles UPR blasted five cuts, and built four trestles and four fills. The route will take you by the Final Cut and the Chinese Arch, a natural limestone arch named as a nod to the numerous Chinese laborers of the CPR.
The East Auto Tour ends at the Big Fill Loop Trail. Park the car and walk out to a large ravine filled in to support the line. The Central Pacific used earth, the Union Pacific built a large trestle and you can still see the abutments.
Transcontinental Railroad Backcountry Byway
This remote 90-mile backcountry byway on the Central Pacific Railroad Grade is on the National Register of Historic Places (Read: A View From the Past). Start west of Golden Spike National Historic Park or access from the north on S.R. 30 to start at Kelton. The byway follows the original path of the railroad through the remnants of old towns, trestles and 20 interpretive sites along the grade. Carry plenty of water, spare tires and be prepared for gravel roads in a remote setting. Curious? See the BLM georeferenced map.
Explore more things to do at Golden Spike, and get the most current information.
Golden Spike Empire
Participate in railroad history, bird migration and iconic earth art in the quiet stretches of Northern Utah's rural Box Elder County.
Highlights
Historic Union Station
Golden Spike National Historic Site
Spiral Jetty
Bear River Migratory Bird Refuge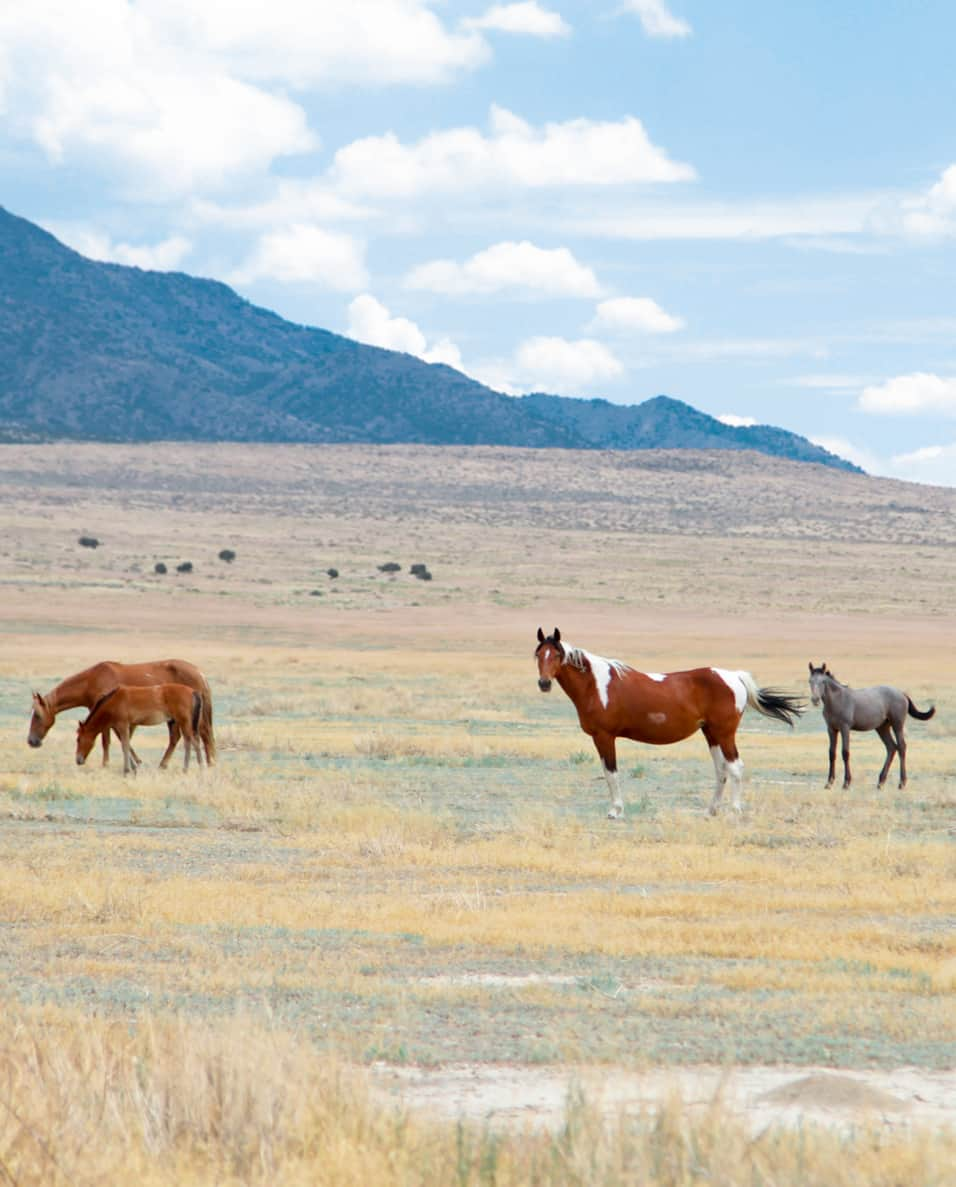 West Desert Ramble & The Pony Express
This itinerary is a three-day adventure along the Pony Express National Historic Trail in Utah's West Desert. Visit Simpson Springs, Fish Springs National Wildlife Refuge, Gold Hill and more.
Highlights
Camp Floyd State Park Museum
Fish Springs Wildlife Refuge
Pony Express National Historic Trail
Historic Wendover Airfield