COVID-19 Travel
Please adhere to local guidelines for safe and responsible travel, including following the statewide mask mandate.
Read more
Red Rock, Rock 'n' Roll and Ribs
Life is funny sometimes. I mean, who would think that a rugged-but-approachable ski mountain resort in Southern Utah would be one of the best places in the country for great Kansas City–style BBQ? And that the guy cooking it would own the whole joint and, then, on top of all that, not even really be much of a skier?
No one.
Certainly not John Grissinger, the retired Kansas City industrialist who bought Brian Head Resort sight unseen(!) in 2010. Back then, he didn't know that owning a ski resort would turn into the most fun he'd ever had in his life.
"It basically sounded like a good opportunity," Grissinger chuckles. "I'm not even a good skier. I'm a terrible skier, actually."
Back in 2010, the mountain ski resort, which is the main enterprise of the small town that bears the same name, was struggling. And then in walks Big John and starts looking around for a place to install his meat smoking rig. Since he took charge at Brian Head Resort, things have been getting done. They've expanded and improved the terrain and snowmaking, installed new high-speed lifts and started throwing a party every weekend with a mess of ribs and chicken cooked by Big John himself. When the dinner bell rings, the multitudes pile into the Last Chair Saloon to chow down on plates of meat, beans and secret recipe cornbread, while the band, often visiting from Las Vegas or L.A. for the weekend, turns things up to 11. Plan your weekend getaway to Brian Head Resort to join the party.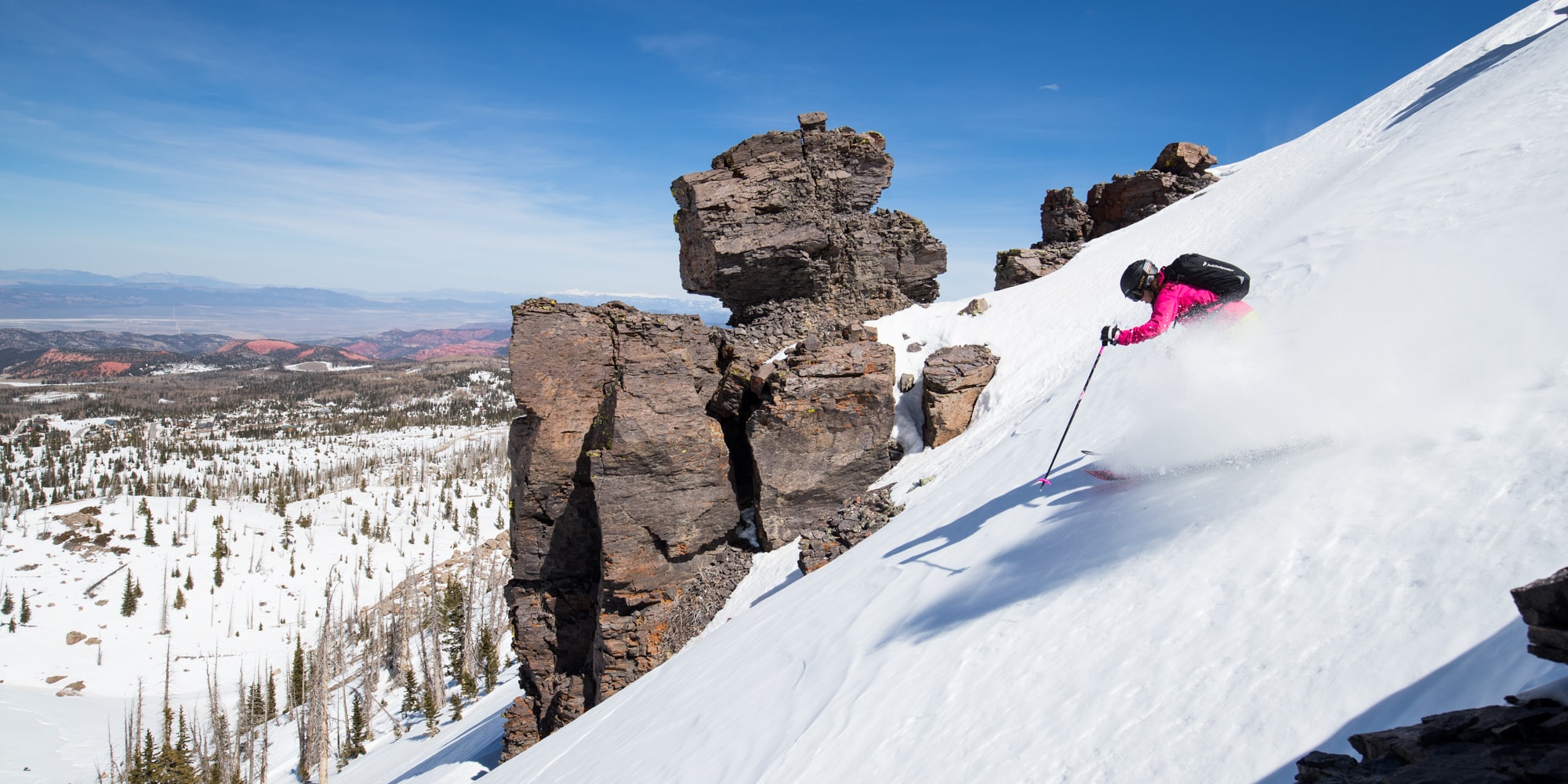 "It's just a great way for me to get to know people and share something I love," Grissinger says.
Ticket sales are up and the joint is jumping with locals from St. George and Cedar City, Utah and a whole bunch of Southern Californians and Nevadans who make the drive to play in the snow and stay for the fun. (The drive from Los Angeles is easier than the traffic-stymied drive to Mammoth Mountain, FYI.)
"Because Brian Head feels like such a small place, a weekend getaway there makes you feel like a local, even like maybe you'd want to be one. That's by design."
And, because Brian Head feels like such a small place (the mountain resort around the town is actually upwards of 650 acres with 71 runs and 1,300 feet of vertical), a weekend getaway there makes you feel like a local, even like maybe you'd want to be one. That's by design.
"Business is 99 percent about taking care of people," Grissinger says. "It's trying to spoil your guests and taking care of your employees and treating them with respect and dignity. It makes a place special. We've got California people coming up here and falling in love with the place and buying a condo. They weren't planning to move here."
"I know exactly how they feel," he says with a grin. "Because the same thing happened to me."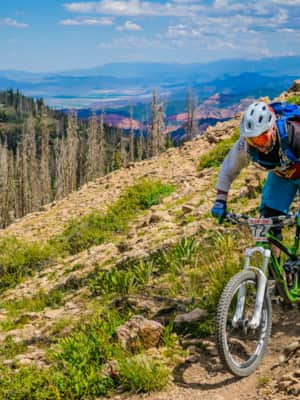 A Quick and Dirty Guide to Brian Head Area Mountain Biking
Whether you're visiting the area for Brian Head's seemingly endless bike options or making it part of a multi-stop Southern Utah adventure (Cedar Breaks National Monument is just five miles away), it's a must-see for bikers of all abilities. Here's what you need to know to get started.