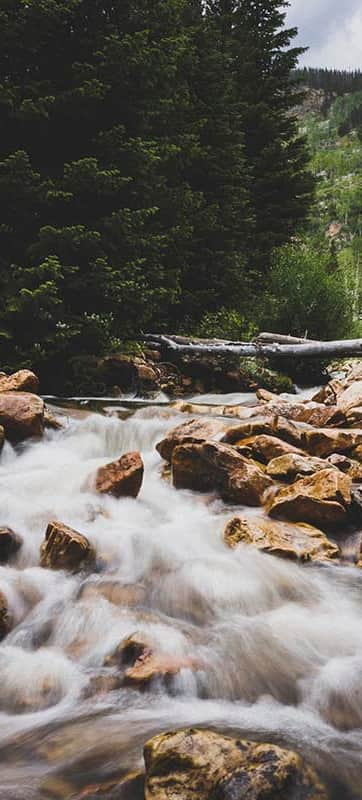 What Makes It Great
Only 10 miles east of Kamas along the Mirror Lake Highway this trail is often overlooked. The trail is well maintained and offers shelter from the summer sun beneath a thick forest of pine and aspen trees. The trail climbs at a moderate pace for most of its course to the lake with the climb through the narrows being the steepest. It is also a popular horseback-riding trail.

Shingle Creek has multiple stream crossings and will take you by numerous seasonal ponds. Higher up it will lead you through beautiful meadows of wildflowers before you arrive to the scenic shores of Shingle Creek Lake.

The trail is suitable for day trips and is a great place for backpacking too. Several meadows next to the creek would make for fantastic backcountry camps. You could plan on hiking all the way to Shingle Creek Lake and beyond, or choose any number of spots lower down along the trail.

If 5.5 miles isn't enough extending the hike from Shingle Creek Lake to South Ericson Lake and the junction with the Ericson Basin Trail will tack on to the outing and give you plenty more options for backpacking.
What You'll Remember
The canopy of the forest will keep you cool on hot summer days until you gain the higher elevations. The grassy meadows blooming with flowers along the creek are picturesque. After crossing the creek around 2.5 miles in you climb above three ponds and gain an open view of the Sheep Creek Drainage and the forests beyond. Across the creek here you will see a beaver pond and lodge hanging in the middle of a lush, spring-fed slope. Next to the beaver pond you may catch sight of a ribbon of water cascading through the dense undergrowth.

While the lower section of the trail is beautiful it's the upper half that takes the cake. Idyllic mountain meadows unfold from the surrounding forests. Having lunch on the shores of Shingle Creek or pitching your tent nearby will make the experience complete.
Parking, Directions, and Regulations
The Shingle Creek Trailhead sits within a National Forest Fee Area. You will need to purchase a pass at one of the numerous locations along the Mirror Lake Highway.

The Trailhead is located 10 miles east of Kamas, Utah on the Mirror Lake Highway, 150.

GPS Coordinates
(40.610073, -111.121307)

To Shingle Creek Lake it is about 5.5 Miles with 2,200 feet of elevation climbing.