Highlights
Enjoy the stunning desert scenery as you hike to a collection of balanced rock formations which look like toadstools, or capped mushrooms.
The Toadstools is a photographer's paradise. Snap shots of the gorgeous formations and dazzling scenery.
Kids will love playing by the rocks and making up tales to go along with the forest of toadstools.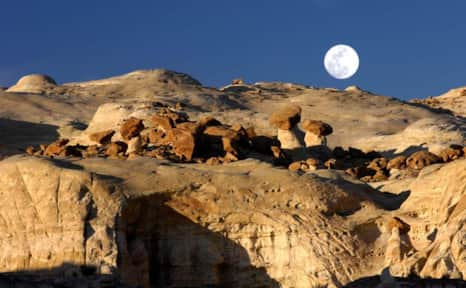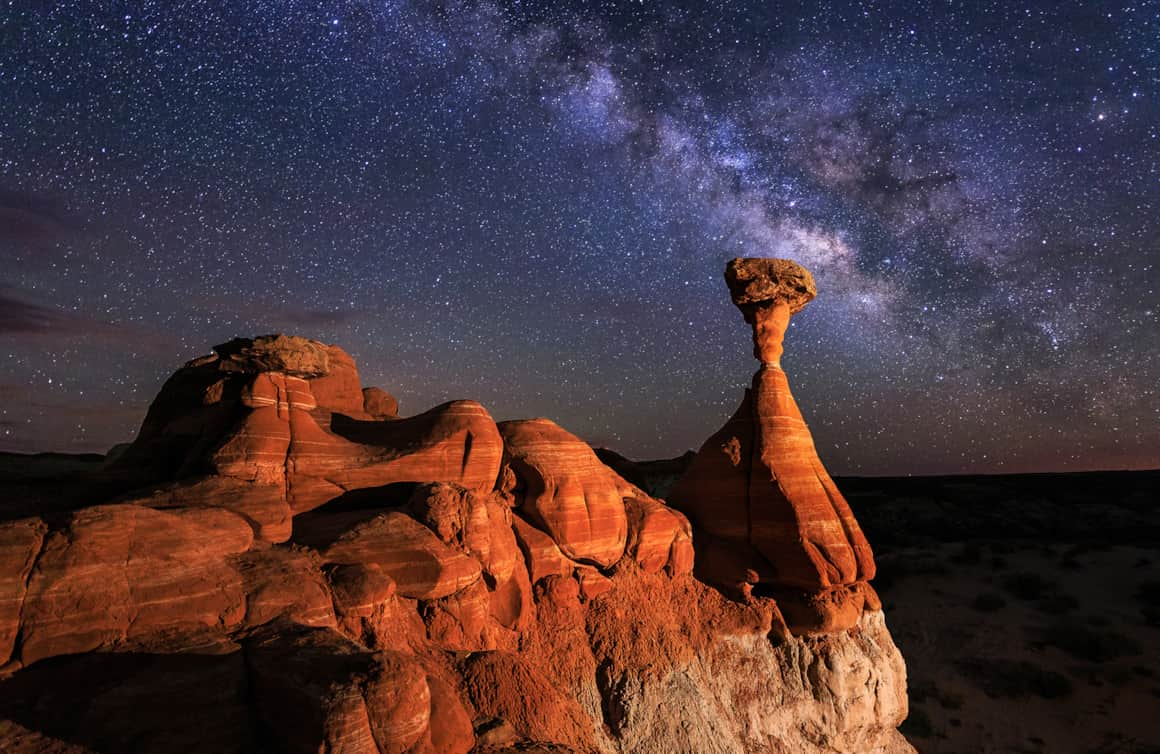 The Hike
The hike is about 1.5 miles round-trip, and is easy to moderate.
To reach the Toadstools, head north along the trail from the trailhead, traveling through a wash towards the northern rim of a small canyon. The first toadstool you will see is giant and red, and often the "face" of the Toadstools as seen in the guidebooks and posters.
Continue past the red Toadstool, and you will find more patches of mushroom-like rocks along the trail. Towards the end, you will see a lone white stem with a red cap, alongside stunning Paria River Valley views. Past this scenic stop are even more toadstools. Return the way you came.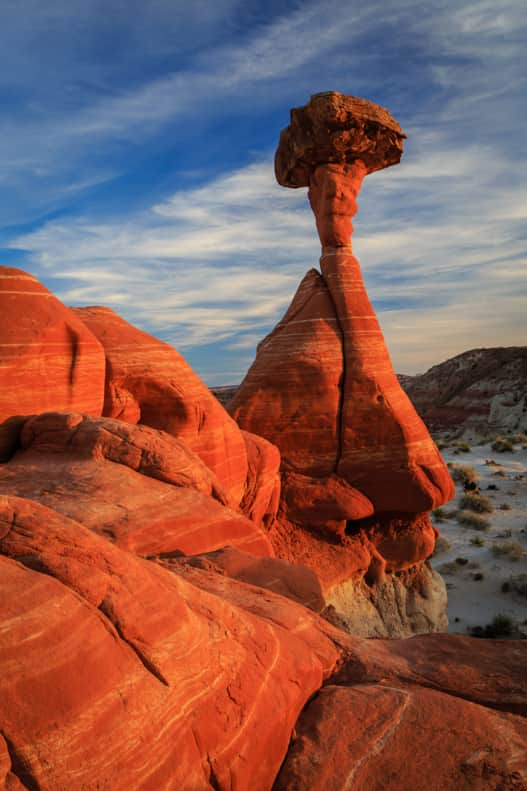 Things To Know
The trailhead is located off Highway 89, 45 miles east of Kanab and 12 miles west of Big Water.
There are no fees to visit.
The trail is open year-round.
The area is dog-friendly.
Avoid touching and climbing on these fragile formations.
When To Visit
Spring and fall are generally good times to visit.
Summer is very hot and the whole hike is exposed, so avoid going during the middle of the day in the summer.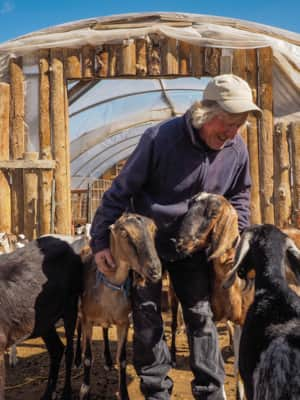 Utah's Unexpected Pit Stops
You're doing it wrong if you think road trip pit stops are boring layovers on your way to more exciting destinations. How many of these hidden gems have you been to? Here are 11 mini-adventures to check off your list next time you're road-tripping through Utah.