COVID-19 Travel
Please adhere to local guidelines for safe and responsible travel, including following the statewide mask mandate.
Read more
In addition to grand desert and mountain scenes, there is an abundance of animal life. Visitors may see big-game species such as moose, elk, and mule deer, while the more fortunate may even see bighorn sheep and mountain goats. Smaller but no less significant mammals include marmots, snowshoe hares, porcupines, beavers, and several kinds of chipmunks and ground squirrels. Many bird species can be found here, too.
An extreme diversity in plant communities results from rapid changes in topography. As a result there's a wide array of plants to appreciate: everything from sagebrush and rabbitbrush in the desert, to oak woodlands on the western slopes of the Wasatch Mountains. Higher still, aspen woodlands lead to forests of Douglas fir, lodgepole pine, and spruce. Stunning canyons offer an array of maples, red-barked dogwood, cottonwoods, and many species of wildflowers.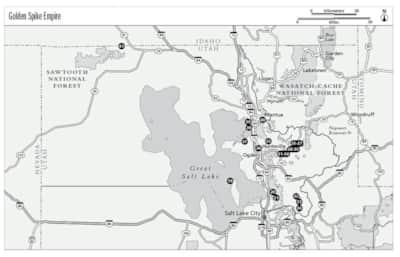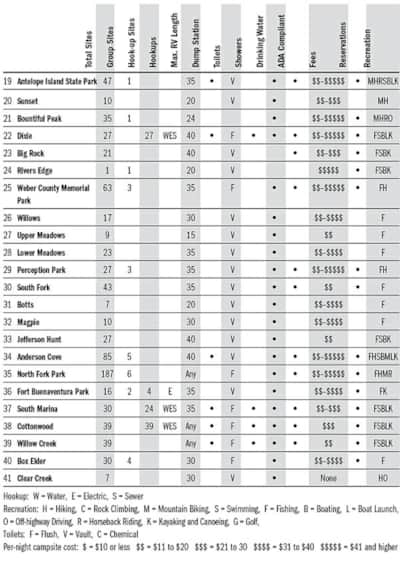 More Inspiration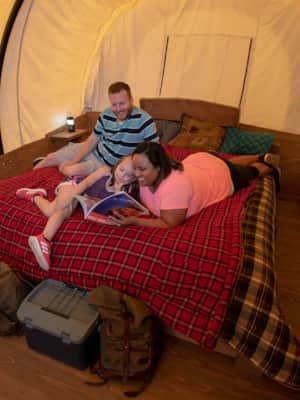 Utah's Scenery Offers A Backdrop for Inclusive Family Camping
While Utah is known for its amazing outdoors, it also has resources that ensure that families and individuals of all abilities can access these places.