Utah Field House of Natural History State Park Museum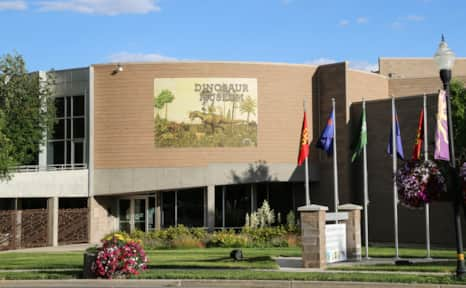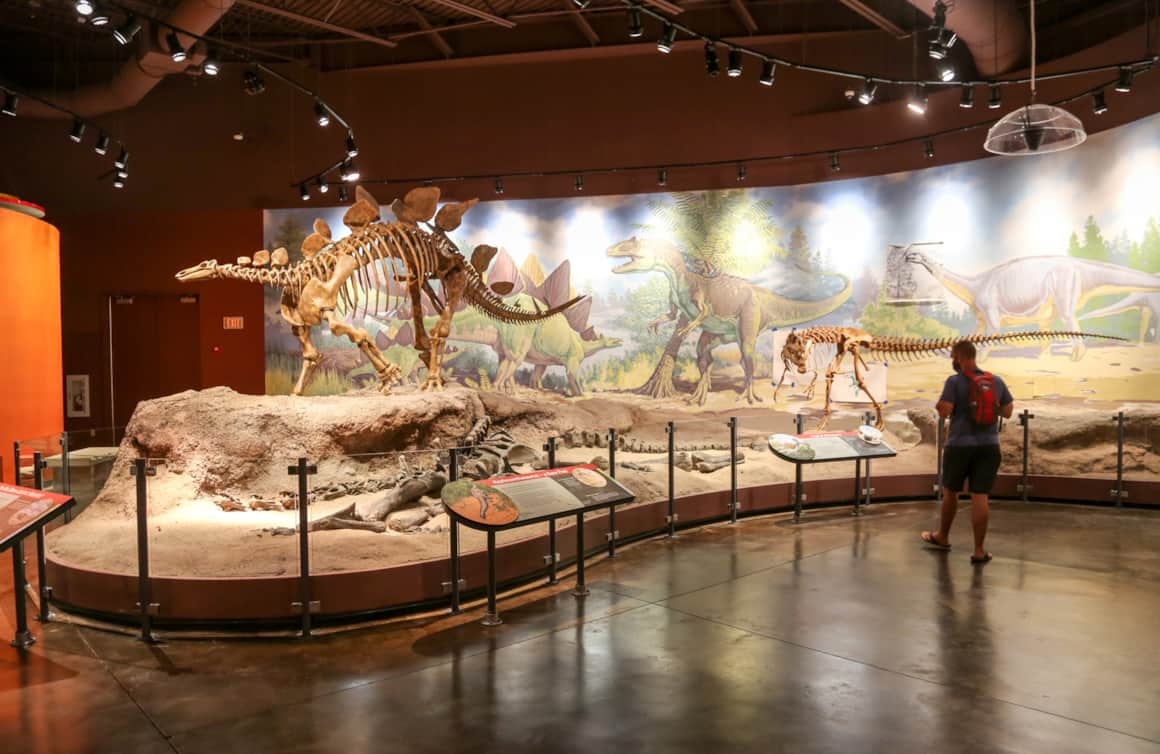 What Makes It Great
Begin your visit in the museum's rotunda where you are greeted by the skeleton of a 90-foot-long Diplodocus. Make your way around this awesome figure and check out the adjoining Fossil Lab. Inside you can witness the uncovering, casting, and preserving of incredible fossils. Afterward, step quietly beneath the Diplodocus and enter the theater for a short film presentation, "Stories in Stone," which explains what it is like to take part in a dig, what tools are used, and what fossils might be unearthed.
Following the video, make your way to the Morrison Dig. This section of the museum is set up to replicate the sights and sounds of a modern day dig site. You are invited to take part in the excavation and uncover fossils by brushing away debris from the bones.
Check out more bones in Jurassic Hall which takes you back 150 million years to what things would have looked like during the Morrison Formation. Here you will see the almost complete skeleton of a haplocanthosaurus lying beneath an allosaurus.
Moving to the Eocene Gallery you travel 100 million years ahead of the time witnessed in Jurassic Hall to an era when lakes covered much of the region. In this exhibit, there is one wall completely covered by 288 rock panels containing preserved fossilized plants.
Next on the journey is the Fluorescent Minerals room. In here the museum has a collection of rather ordinary looking rocks on display, however, flip a switch that exposes them to ultraviolet light and watch as their minerals radiate glowing colors.
Located outside, the Dinosaur Garden contains 14 life-size models set within a mature garden of local desert plants. These prehistoric animals are positioned in animated states giving you a good close-up experience of what it may have felt like to stand side by side with them.
Back inside be sure to check out the Anthropology Hall located on the upper level of the rotunda, where human history of the area is featured. This area shows artifacts from the Fremont Cultures as well as handcrafts and heritage items from the local Ute culture.
Once your visit to the Utah Field House of Natural History State Park Museum is finished, it is prime time to head outside and experience dinosaur bones where they were originally discovered by making your way to Dinosaur National Monument, just over 15 miles away. There you'll find fun trails, fossil discovery areas, petroglyphs, scenic drives and more.
What You'll Remember
Craning your head back to take in the immense size of a woolly mammoth, feeling tiny beneath a tyrannosaurus rex, and feeling a chill run down your spine as you discover you are being stalked by a fast and nimble coelophysis. Other than that, bones, bones, and more bones. This place is full of fossils dating back millions of years. How cool is that?
Who's Going to Love It?
Anyone who thinks dinosaurs are cool. Anyone with an interest in history or geology. To be honest, this place is so cool, you would be hard pressed to not find something of interest during your visit no matter who you are or what your interests may be. This place is a top attraction for families, offering hours of entertainment for kids and plenty for adults to learn as well.
Address, Hours and Fees
The Field House is open from 9 a.m. to 5 p.m. daily April through September and closed on Sundays from October to March. Day-use entry fee required, purchase in-person or online. The Annual Utah State Park Pass is accepted for park entry. There is free parking on-site.
496 E. Main
Vernal UT 84078
Region: Northern
Phone: 435-789-3799 801-533-3592