The 5 Best Hikes in Arches
There's something special about every trail in Arches, which makes it difficult to call any five "the best". However, based on popularity, here are the five best hikes in Arches to start with: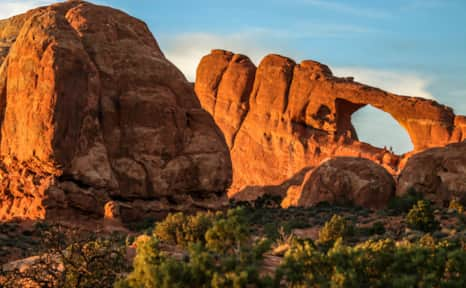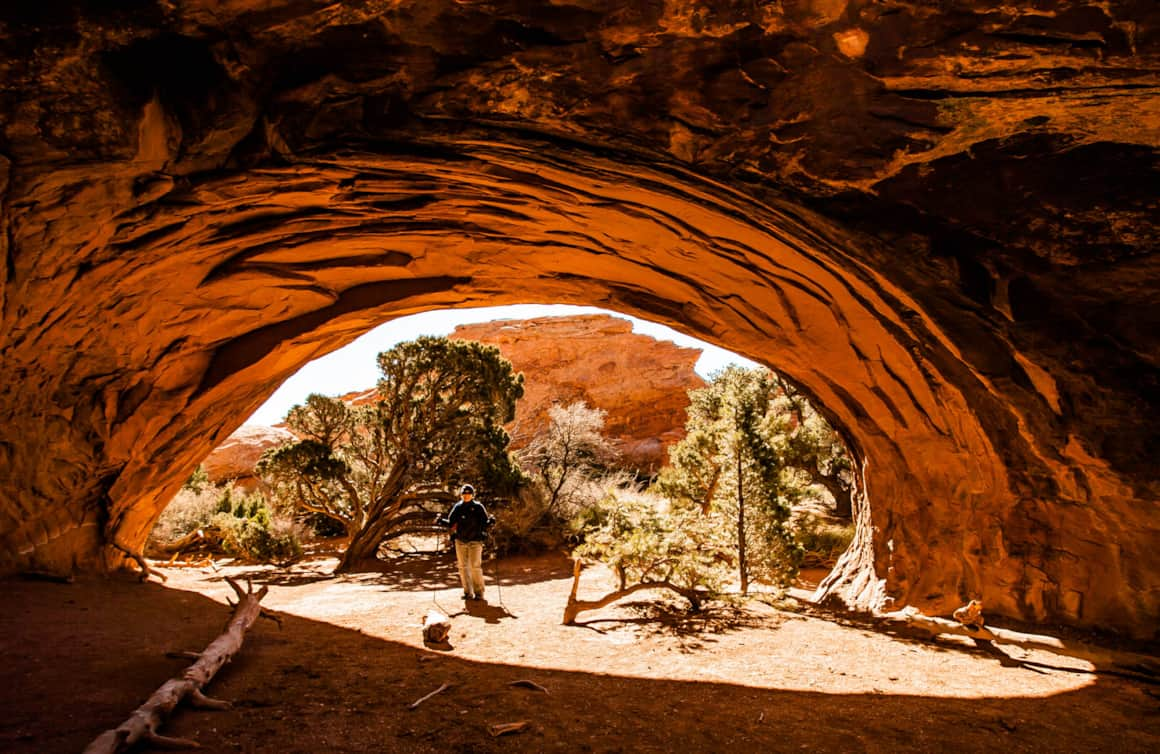 Family-Friendly Hikes
Park Avenue | 2 miles
A must-do scenic stroll in the shadow of nature's skyscrapers, named for the famous street in New York City.
Windows Primitive Loop | 1 mile
A relatively short hike where you'll find three separate arch formations.
Double Arch | .8 mile
One of the most popular hikes in the park, this short trail ends beneath a spectacular arch.
Broken Arch | 2 miles
Another popular loop trail that leads hikers through a sandstone arch.
Landscape Arch | 1.6 miles
Consider this trail a must-do hike to see the largest arch in Arches National Park. Plus, two more arches are easily reached with a short side trip.
Moderate Day Hikes
Delicate Arch | 3 miles
The trail that likely brought you to Arches for the first time, this heavily-trafficked hike concludes at the world's most famous arch. Visitors can see The Delicate Arch from a nearby viewpoint as well. If you want to experience this arch without crowds consider visiting in winter or trying to reach it at sunrise.
Double O Arch | 4.2 miles
A trail to a most unusual formation where one arch is on top of another.
Devils Garden Primitive Loop | 7.2 miles
The longest, most difficult hike in Arches National Park but a good choice for solitude; includes hiking to Landscape and Double O Arches.
Tower Arch | 3.4 miles
A moderate (or even strenuous) hike to one of the most remote arches in Arches National Park.
Fiery Furnace | 2 miles
A ranger-led (or permit required) hike to a rare desert environment named for the reddish glow it often takes on at sunset, which resembles a furnace.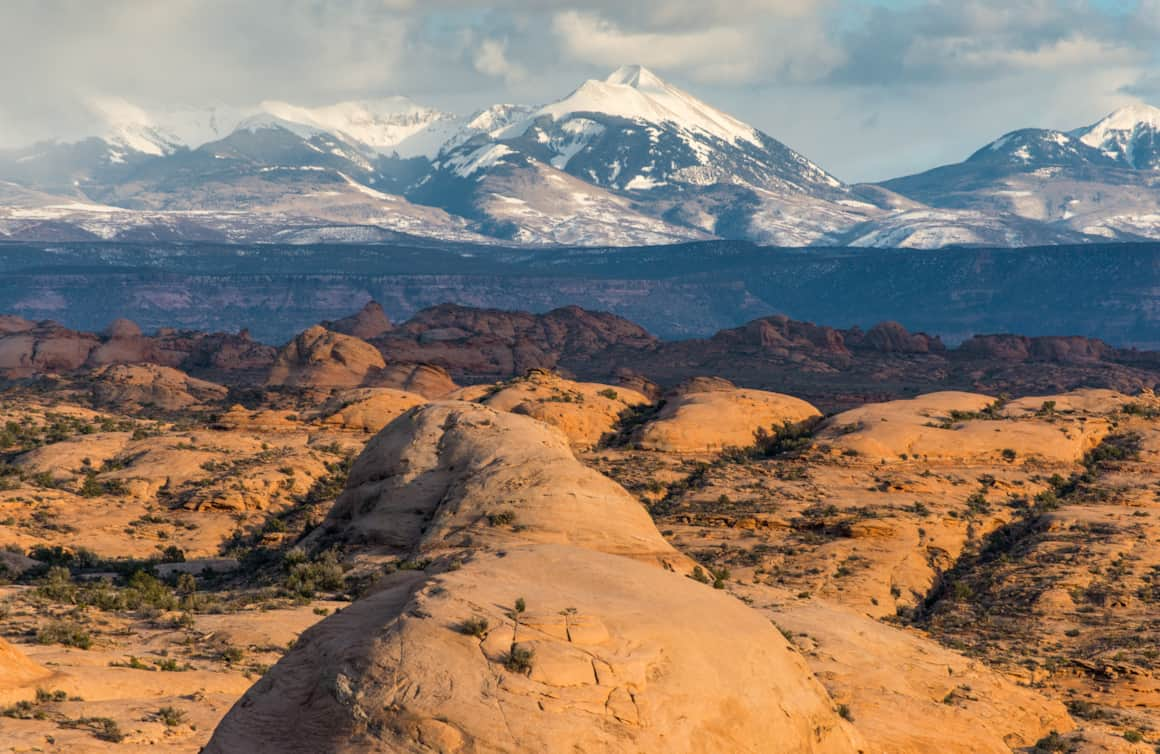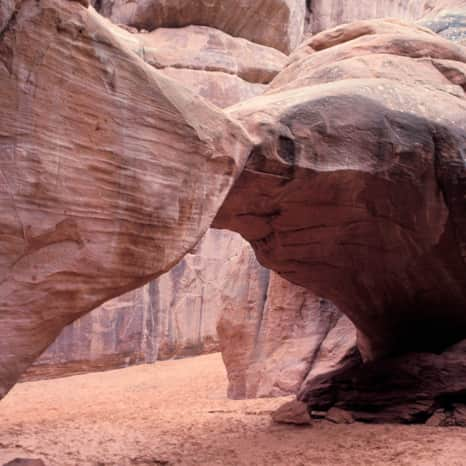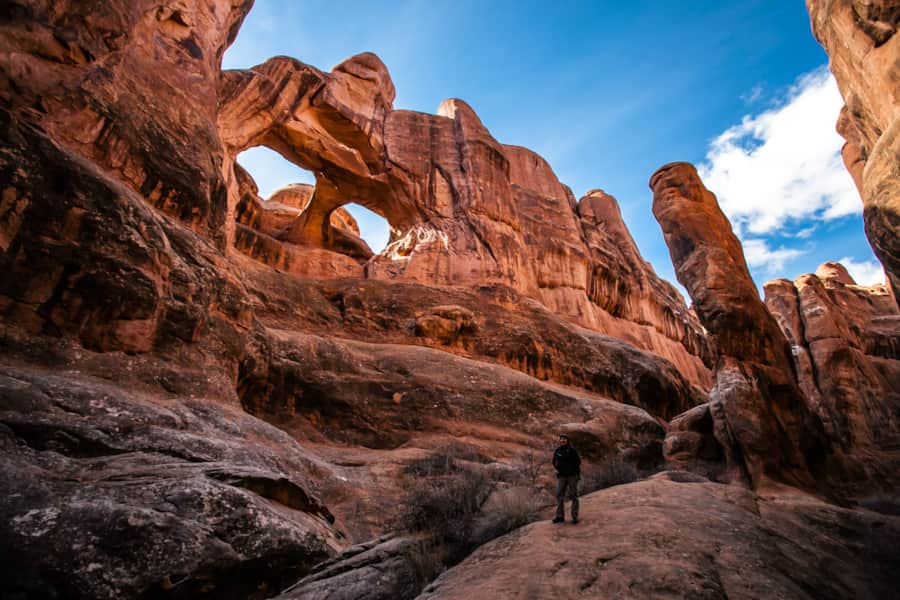 Backpacking Information
Although not the most common place to backpack near Moab (explore Canyonlands backpacking), some adventurous hikers seek solitude and a trail-less-traveled in the Arches backcountry. There are four dedicated backcountry camping areas available, which require a backcountry use permit.
The Arches backcountry is challenging terrain, where water and shade are very limited or unavailable. Before planning a backpacking trip, be sure to do the proper research; get your backcountry use permit, learn what you'll need to pack in (and out), and do your part to protect the ecosystem that makes Arches National Park such an incredible destination.
Popular Hikes Near Arches National Park
Corona Arch | 3 miles
This excellent hike above the Colorado River Canyon leads to three arches, including Corona Arch, one of the largest arches in the Moab area. This is an excellent hike for those who want to enjoy arches far from the crowds.
Hidden Valley Trail | 4 miles
A steep hike leads to a hidden valley high above Moab and Spanish Valley. After climbing quickly to the valley, the trail traverses it below gorgeous, towering cliffs. A great hike for those seeking solitude.
Grandstaff Trailhead | 4 miles
A journey into this small desert canyon is not terribly difficult, and along the trail you will find a clear stream running year-round, as well as the magnificent Morning Glory Natural Bridge.