Utah's Women Make History
Celebrating the 150th anniversary of the first women to vote in the nation.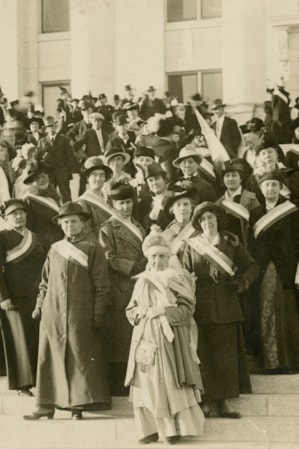 When Utah school teacher Seraph Young cast a ballot in an 1870 Salt Lake City territorial election, her vote reverberated through history. Young and 24 other Utahns became the first (white) American women to vote under an equal suffrage law.
Now 150 years later, Utah is honoring this voting milestone by unveiling new public art installations and other events.
"It's a really important legacy of equal suffrage," says Katherine Kitterman, historical director of the Better Days 2020 project commemorating Utah's voting milestones. "The 150th anniversary is one of the beginning steps in a very long struggle for equal access to the ballot box. When we think about what changes still need to be made, we can draw some strength, inspiration and courage from them," she says of Utah's early women's suffrage leaders.
"There are so many ways that women's contributions have shaped our society," Kitterman says. Better Days 2020 programming delineates those contributions through events, educational initiatives and exhibits — and tours, both a Salt Lake City walking tour and an online virtual tour of women's history sites.
"The built environment of the city looks very masculine, and many names of buildings and streets are masculine," in historical reference, Kitterman notes. "There are lots of women's stories behind the surface there."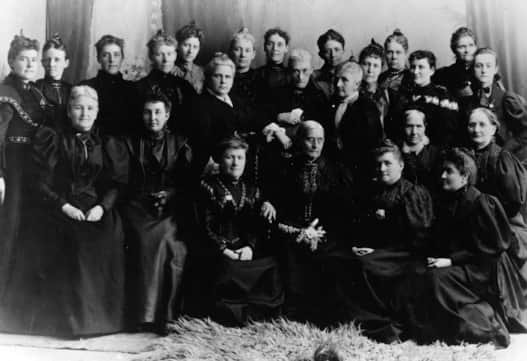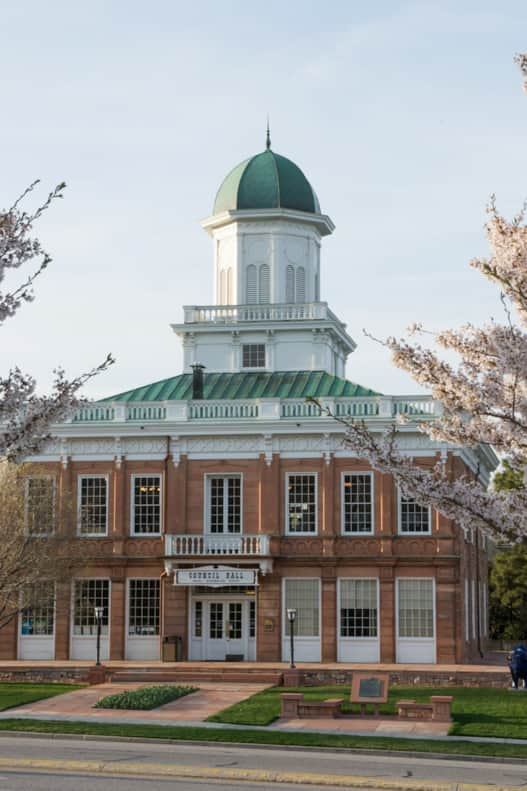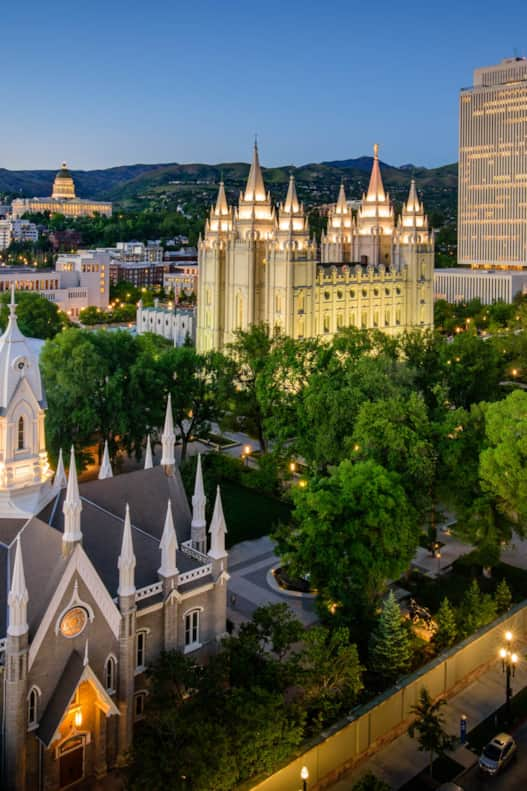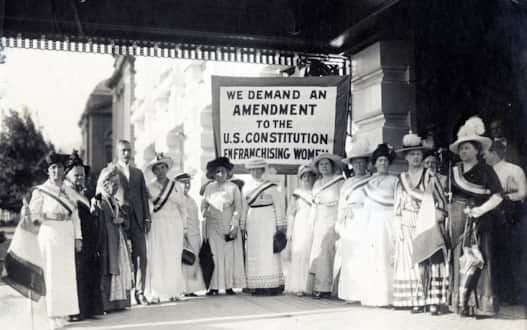 Where to Start
Council Hall
Pick up a printout of the 13 stops suggested on the Women's History Walking Tour and orient yourself to the city at Council Hall. This building saw the first women's vote cast by Seraph Young on February 14, 1870. While you're visiting Council Hall, be sure to pop in the Utah Office of Tourism gift shop and see the "First to Vote" exhibit on the main floor corridor. (Check for current closures to the Council Hall building due to the COVID-19 pandemic.)
Public Art Highlights
"A Path Forward" Suffrage Monument
Council Hall, 300 N. State St.
This sculpture is on the north lawn of Council Hall and features four doorways identifying crucial dates in voting rights history: the 1920 19th Amendment prohibiting voting restrictions based on sex; the 1924 Indian Citizenship Act conferring U.S. citizenship on all American Indians (the Utah law was revised in 1957 to allow Native American voting;, the 1952 Immigration and Nationality Act giving immigrants of Asian descent a pathway for citizenship and voting rights; and the national Voting Rights Act of 1965 prohibiting race-based voting discrimination. It also nods to Utah's own unique suffrage history and contributions.
Utah Women's Mural
Zion's Bank Dinwoody Building (100 South and Main Street)
Completed in August 2020, this six-story community mural represents the lives of 243 historical and contemporary Utah women. Led by pop-artist Jann Hayworth, local and international artists and women's history enthusiasts collaborated to create the portrait stencils during a series of workshops.
Downtown Must-Dos
Old Salt Lake Tabernacle
Temple Square
This is the site of a pivotal 1871 meeting where national women's suffrage leaders met with Utah women a year after their 1870 first-vote victory. (Note: the original building has been torn down.) Here and at other sites around Salt Lake City (including the Hotel Utah), national suffrage leaders Susan B. Anthony and Elizabeth Cady Stanton met with Utah's prominent voting rights advocates forming life-long relationships and platforms for collaboration. In 1895, both Anthony and Dr. Anna Howard Shaw spoke in the current Tabernacle building during the Rocky Mountain Suffrage Convention.
Site of Emmeline B. Wells' Home
243 S. State Street
As Mormon Relief Society General President and the editor of the "Woman's Exponent," Emmeline B. Wells advocated for female economic, educational and voting rights. In 1879, Anthony and Stanton invited Wells to attend the National Woman Suffrage Association convention in Washington, and she became a long-time national voice representing Western women. After the federal government rescinded Utah women's voting rights in 1887 (through the Edmunds-Tucker Act), Wells led the Utah suffrage movement to restore the vote. She successfully pushed women's suffrage in the Utah Constitution upon statehood in 1896. She lived to see the 19th Amendment ratified before her death in 1921.
Hotel Utah (currently the Joseph Smith Memorial Building)
15 E. South Temple
Operated as a hotel from 1911-1987, this is the site of a famous 1915 photograph of Utah women's suffrage leaders and national Congressional Union for Woman Suffrage members meeting with Utah Senator Reed Smoot. The image was captured at the conclusion of an automobile parade up Main Street, an event planned as part of national suffrage leader Alice Paul's Western States tour rallying for a women's suffrage amendment to the U.S. Constitution. Utah women's rights advocate Emmeline B. Wells lived at the Hotel Utah from 1916-21; during a Utah visit in 1919, U.S. President Woodrow Wilson and First Lady Edith Wilson met Wells there to thank her for overseeing grain-saving efforts resulting in 200,000 bushels of wheat sold to the federal government during WWI. Barring Covid-19 closures, the building lobby is open to the public.
The "Utah Plain Dealer" Newspaper Office
26 W. 200 South
Founded in 1895 by Elizabeth "Lizzie" Austin Taylor and her husband William Taylor, the "Utah Plain Dealer" newspaper promoted and supported Salt Lake City's Black community (there were at least three competing Black-owned publications in the city during this period). The Taylors were members of the Utah Press Association and the Western Negro Press Association and traveled throughout the Western U.S. reporting for the "Utah Plain Dealer." Elizabeth was president of the Western Federation of Colored Women and ran that organization's newspaper, "The Western Women's Advocate." After the death of William in 1907, Elizabeth took over publishing and editing the "Utah Plain Dealer" until 1909. She petitioned the Salt Lake City Council for equal right of access to public buildings and businesses for citizens regardless of color. She moved with her children to Colorado in 1910.
City & County Building
451 S. Washington Square
If you don't already know the story of the first female U.S. state senator — Dr. Martha Hughes Cannon — prepare to be wowed. Before becoming the fourth wife of Angus M. Cannon in 1884, Mattie Hughes earned degrees in chemistry, medicine, pharmacy and oration. At the age of 25, she became the first resident physician at the Deseret Hospital. During 1896, the first election when Utah women were allowed to run for public office, Dr. Hughes Cannon won the election, beating her own husband in the campaign. During this election, two other Utah women were elected to the state legislature (Sarah Anderson and Eurithe LaBarthe), and 11 women were elected to county office seats. Prior to the construction of the Utah State Capitol building, the Utah Senate convened in this building where Dr. Cannon championed sanitation laws, public health measures and educational support for disabled children. She founded Utah's State Board of Health and testified to the U.S. Congress in favor of women's suffrage. A statue of Dr. Cannon is awaiting installation later this year to represent Utah at National Statuary Hall in Washington, D.C.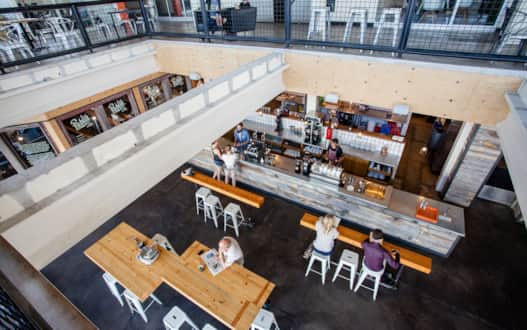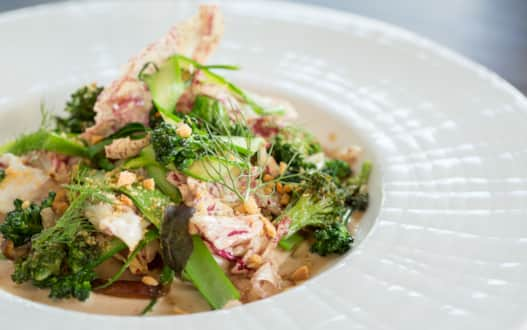 Trail-adjacent Women-owned Businesses
Publik Coffee Roasters
502 E. Third Ave. (and multiple locations)
Missy Greis has made it a priority as a Utah businesswoman to support her community through adaptive reuse of historic buildings and a commitment to sustainable practices in the contentious world of coffee-sourcing. Publik's coffee is consistently sublime, the service cheerful and knowledgeable, and each location is imbued with the rich history of their neighborhood contexts.
HSL
418 E. 200 South
Co-owned by partners Meaghan Nash, Melissa Gray and chef Briar Handly, HSL is downtown Salt Lake's sister to Park City's award-winning HANDLE restaurant. Fabulous cocktails, a delightful patio in cooperative weather, and a seasonally-changing menu make this the perfect spot for an upscale dinner or glorious weekend brunch.
Golden Braid Books
151 S. 500 East
Since 1979, this backbone of SLC's independent booksellers has offered shelves brimming with feminist theory, an engaging and diverse list of staff literary picks, tarot readings and more. Relax with your new reads on the adjoining patio shared with Oasis Café (co-owned by Jill and Joel LaSalle), one of the city's gems of al fresco dining, featuring a menu filled with gluten-free and vegan options and a mighty fine Bloody Mary.
Les Madeleines
216 E. 500 South
This bakery and café is home to SLC's nationally acclaimed pastry goddess, Chef Romina Rasmussen, who opened Les Madeleines in 2003 and debuted her much-beloved Kouign Amann iteration in 2005. Even if you can't make it to Salt Lake City, you can vicariously enjoy her pastry skills via the café's "Learn with Romina" video series demystifying the art and science of baking for the rest of us mere humans.
Mountain West Fine Art
412 S. 700 West
Created by Diane Stewart to support established and emerging contemporary artists, the current gallery location represents the organization's dedication to downtown's arts scene. The gallery is also one of the city's biggest curators of contemporary Indigenous artists. Of the 30+ creators represented by MWFA, their list includes Jann Haworth, artistic director of the Utah Women's Mural project.